The Yatra for Kedarnath is taken up by a huge throng of devotees from all over the world. They visit this ancient temple located on an elevation of 3,584 metres above sea level and is considered to be one of the most difficult pilgrimages in India. Believed to be the permanent home of Shiva this almost 1,000-year-old temple is situated right next to the holy river of Mandakini and attracts devotees from all over the world. Not only right now the temple has been of importance ever since the ancient ages.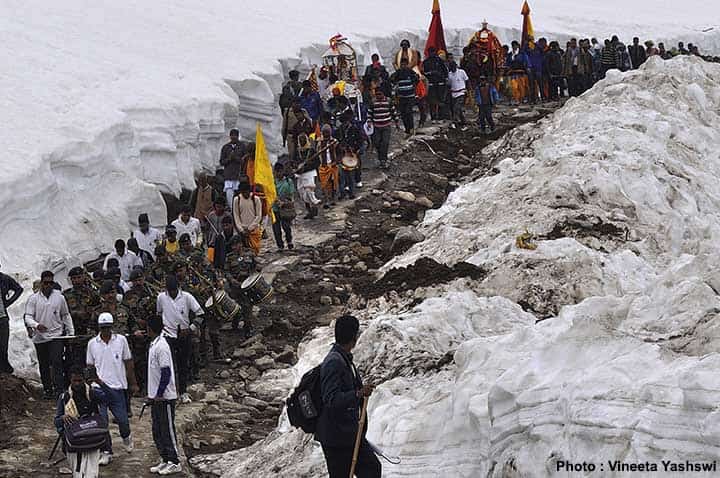 If you have decided to go on this pious journey for Darshan of Kedarnathji then you will be required to follow all the rules and regulations here. Registering for Kedarnath Dham is an important procedure which can be done like this:
Registration Procedure:
Prior to the commencement of the yatra journey you will have to get yourself a medical certificate made which is one of the most important pieces of document. This medical certificate can be made at the medical centres situated in Sonprayag and Guptkashi. It is required to ensure the fact that you are ready to take this difficult journey.
If you are travelling to Kedarnath by helicopter then you will have to get registered once you check in to the helicopter. You should carry with you your ID card like Adhaar card which will come in handy at the helipads in Phata / Agastyamuni and Guptkashi.
You will also be required to register in case you are opting for a pony ride or a palki journey which can be done in a number of government counters that are available en route to Kedarnath.
If you book a package for Kedarnath then you will be given all the required documents and paperwork beforehand without you having to worry about it. Other than this, every Yatri going for the Char Dham Yatra is also required get registered which allows the government to keep a count on the devotees travelling.
Opening and Closing Dates
Kedarnath is set to open on 9th may at 10:35 AM when the idol will be brought back to the temple in a Doli from its winter home at Ukhimath. The temple stays open for pilgrims through the 6 months of summer from May to October / November. The Kapat opens up on the holy eve of Akshay Tritiya.
The closing dates for Kedarnath Dham Yatra is set to be on the eve of Bhai Dooj which will probably take place on 29th October 2019 after Diwali. The idol is then transported back to Ukhimath for the long cold winter months. The dates may vary.
When to visit
Kedarnath is located in a remote hill location on a very high elevation so care should be taken while planning on when you should visit. The summer months the commence from its date of opening in May to early or Mid-June is the safest and the most secure time for a pilgrimage to Kedarnath.
Rainy months of July to late August are considered to be the time when travelling on the hills should be avoided. Some services are also suspended during this time due to the harshening weather conditions.
If you cannot visit during the summer months for any reason then the next best time to visit Kedarnath is during the months of September to the closing of the kapat in late October to early November. This is also the time when you should be well loaded with woollens and winterwear in order to keep yourself warm during the journey.
Travel Tips for Kedarnath
You should complete all your registrations en route Kedarnath journey since there are several registration centres situated.
If you book your Kedarnath package by helicopter then you will be provided with all the relevant documentation and certificates.
If you are choosing to travel by a pony or a doli service then you should only look for a government registered one since they have fixed prices.
If you can spare some time then you can also visit some nearby places of attraction here like Vasuki tal, gaurikund temple, Shankaracharya temple, Bhairav temple etc.
you should be physically fit to cover the journey because this is a difficult trek due to its high elevation.