Delhi is known for 2 things, its fearless Delhiites and its impeccable selection of street food. The street food in Delhi adds some personality to the city. No matter where you go in Delhi, you will be treated with a mind boggling range of flavour packed street foods. From sweet to tangy, Delhi is a paradise for foodies. Be it paranthas dripping with ghee or zesty soya chaap and Golgappas, the choices you will get here remain unmatchable. Every bite of street food in Delhi bursts with flavour in every bite making your experience here truly a memorable one.
Here are the 30 best street food in Delhi you need to try out:
1. Chur Chur Naan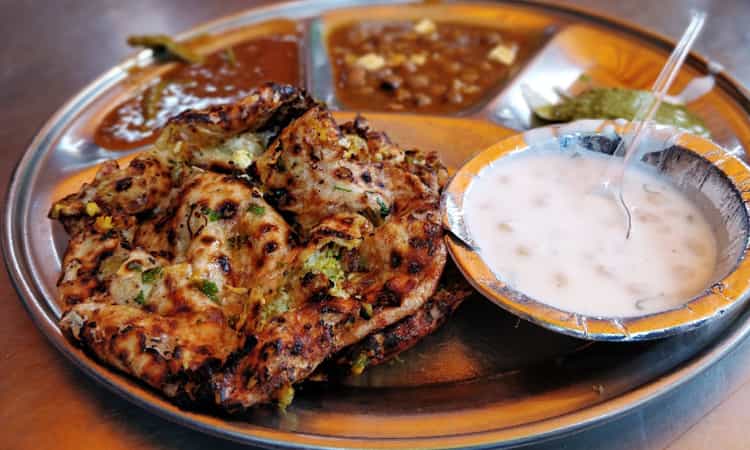 A Delhi favourite Chur Chur Naan stalls are found all over the metro city. It is different from a regular naan as it is more flaky and crispy. It is mostly stuffed with delicious herbs and seasonings and served with some potato curry, green chutney, pickles and sliced onions. Doused in buttery goodness, Chur Chur Naan is a must have for everyone travelling to Delhi.
2. Chole Kulche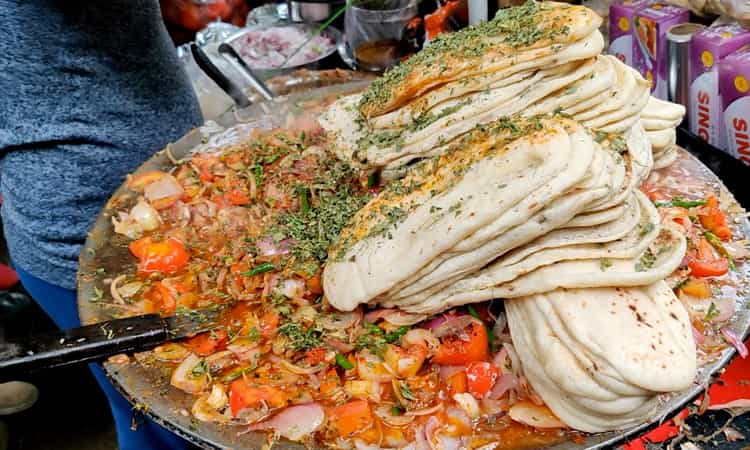 Chole Kulche is synonymous with delicious street food. The humble chickpeas are cooked to perfection with other tangy spices which are served with soft and fluffy kulchas. There are Chole Kulche street hawkers dotted all over the city making it easy for you to try it out at least once in a while. It is rather cheap to buy and extremely wholesome that it will keep you full throughout the day.
3. Golgappa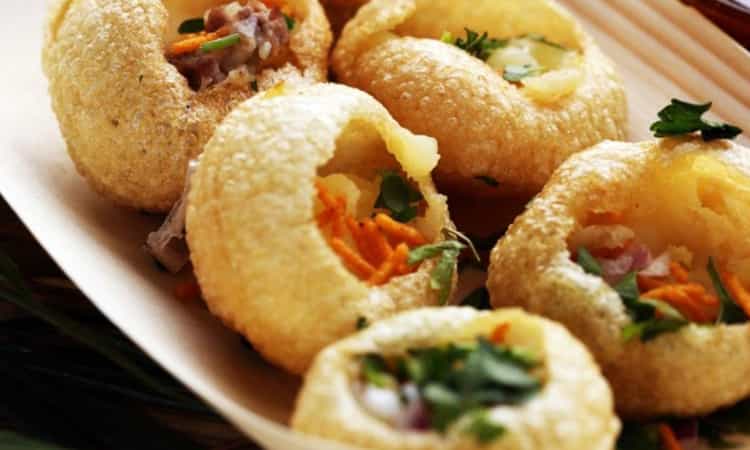 If it is a hint of spicy and tanginess you are going for then the golgappas of Delhi will win your heart. These crispy puffed hollow balls are made out of semolina or whole wheat which is then filled with potato and black gram filling and topped off with tamarind and green chutney water. They can easily fit your mouth and it is a one bite wonder that will awaken your taste buds.
4. Momos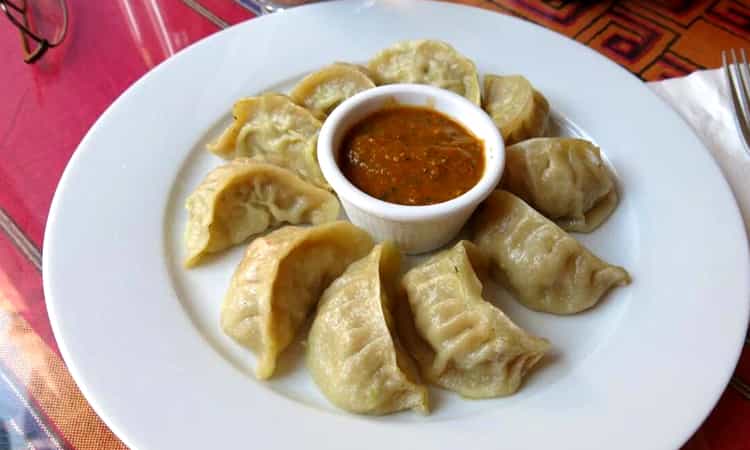 Delhi's love language is Momos. Although originating from North East India, these tiny steamed balls of veggies, chicken and simple flavours, has managed to create a space for itself in the hearts of Delhiites. The humble Momos has more variety in Delhi than its place of origin itself. From tandoori and Afghani Momos to Kurkure and even Chocolate Momos, the list is unending. Delhi can be easily termed as the Momos heaven in India.
5. Soya Chaap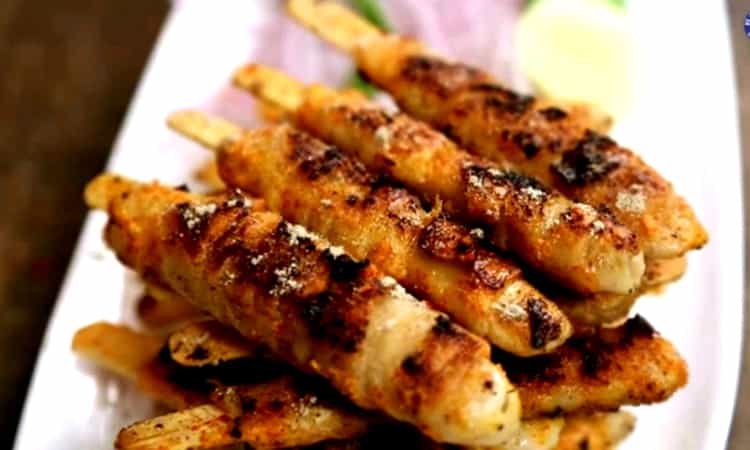 Made by combining soya bean and flour, this is one of the most unique and much loved street foods of Delhi. This vegetarian kebab esque delicacy comes in a variety of sauces, chutneys and dips to elevate its flavours. Its texture has given it the name mock meat. Not only does it taste great, it packs some serious nutritional value as well. Recently, soya chaap has gained a new found popularity as a replacement for meat by vegans and vegetarians.
6. Dal Kachori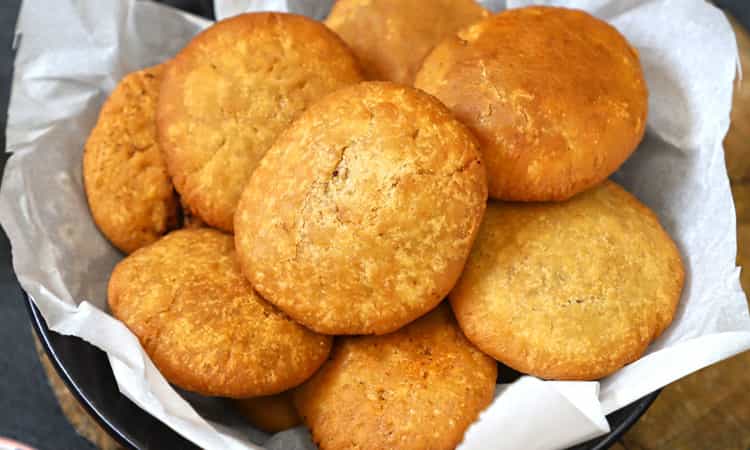 Finding its root in Rajasthan, Dal Kachori has found its way into the hearts of local delhiites. Kachori in Delhi is a must have. These flaky, deep fried delicacies which are filled with herbs and spices makes kachoris a wholesome meal in itself. You can even trace back the origin of samosas to kachoris. One can eat it as it is or pair it up with some delicious chutney, dipping sauce or potato and tomato curry.
7. Chole Bhature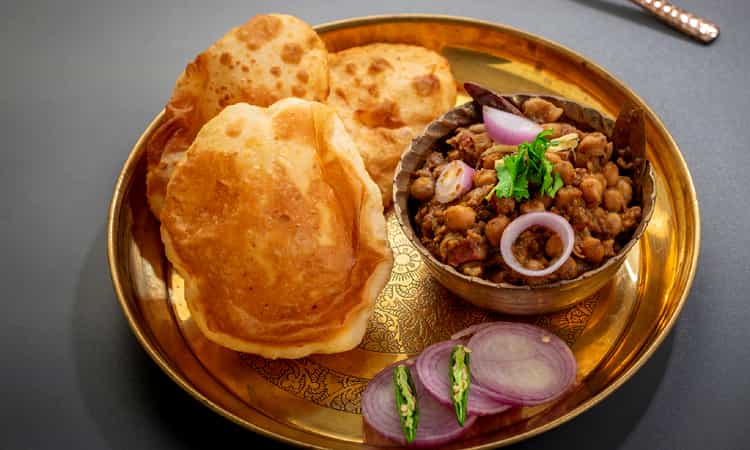 It goes without saying that Delhi and Chole Bhature go hand in hand. The entire region in Delhi is dotted with a variety of Chole Bhature stalls which always remains crowded with foodies. Every bite of this dish bursts with flavour and is extremely fulfilling. This Punjabi meal is the perfect representative of culture in Delhi. The white garbanzo beans are cooked to perfection in chopped onion, tomatoes and a variety of spices and are eaten with bhaturas which are deep fried flat breads.
8. Dahi Bhalla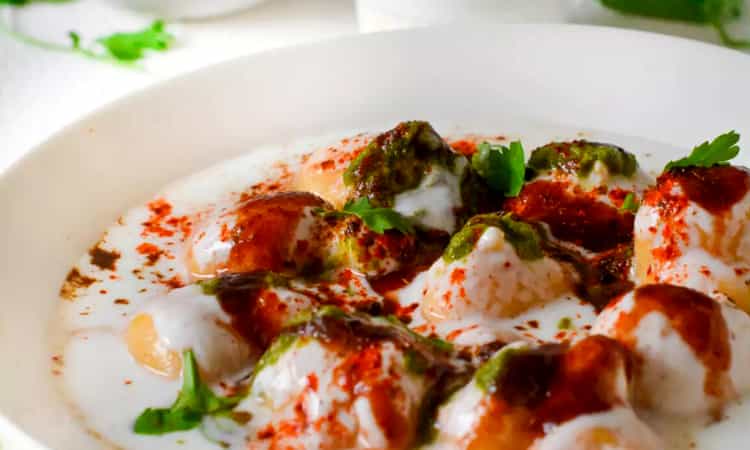 Dahi bhalle can be best described as a flavour bomb. Delhi's Dahi Bhalle is packed with sensational flavours that will do the job of hitting the spot. This holi snacking favourite is not just delicious but it is also packed with healthy goodness. Bhalles are made using lentils and topped off with yoghurt, tamarind and green chutney, freshly chopped coriander leaves and spicy toppings. This traditional dish holds a special place in the life of Indians.
9. Papdi Chaat

This Indian street food is loved by everyone in India. The crispiness of the bit sized flaky crispies goes perfectly with yogurt, boiled potatoes, tamarind chutney, Sev, pomegranate seeds and a variety of other spices and toppings. If you are having a tiring day then this street food snack will lift up your mood. The delicious toppings and the flakiness of the Papdi combines to create a magical fusion of flavours. The best part? They are available at the cheapest prices in Delhi.
10. Paranthas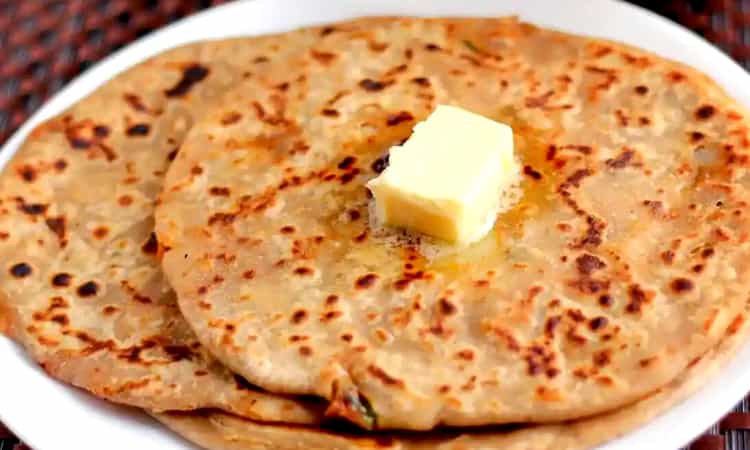 Delhi is the best place to crave for parathas. Delhi has a whole area called Paranthe Wali Gali, which has been dedicated to create a massive selection of parathas for a very long time. When it comes to paranthas, Delhi may top the list. From Keema Paratha and lemon paratha to Mawa Paratha and more! There are more paratha varieties in Delhi than you can imagine and that too at super reasonable rates.
11. Honey Chilli Potato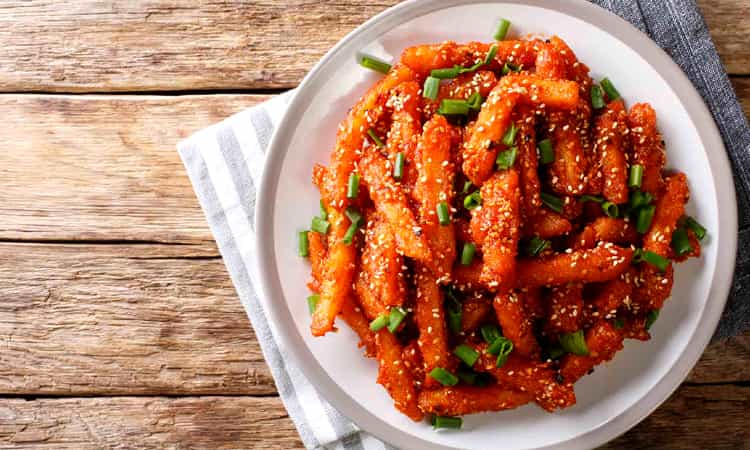 Delhi is the hub of iconic Desi Chinese. Honey Chilli Potato has been a crowd pleaser for a very long time. Made by deep frying potato fingers and then tossing it in delicious sauces, honey, chillies, and sesame seeds, this unique street food is a public favourite. It is mainly eaten as an appetiser. The crunchiness combined with elegant flavours makes for a delectable wholesome snack to beat those evening hunger pangs.
12. Banta Drink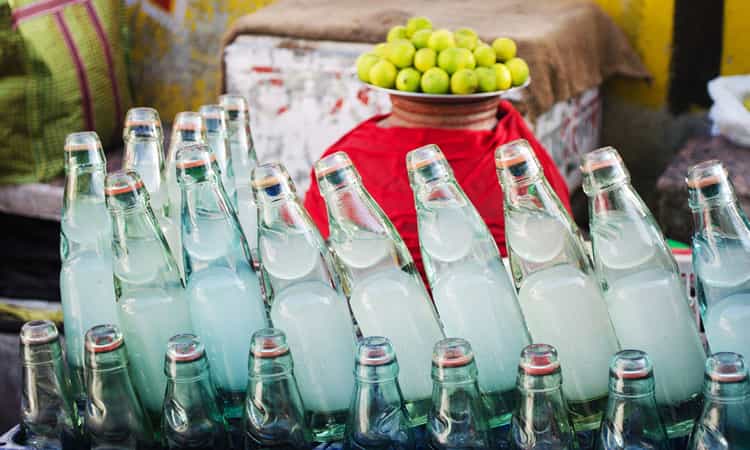 Delhi is famous for its unbearable summer. As the mercury soars higher, Delhiites start teeming around Banta stalls. Made using soda, sugar, lemon, water, ice and different combinations of spices like black salt, regular salt and more, Banta is an iconic representative of Delhi. The codd-neck bottle with a small round marble that the drinker is supposed to push down the bottle before drinking. This salty sweet refreshing fizzy lemonade will definitely beat the heat.
13. Samosa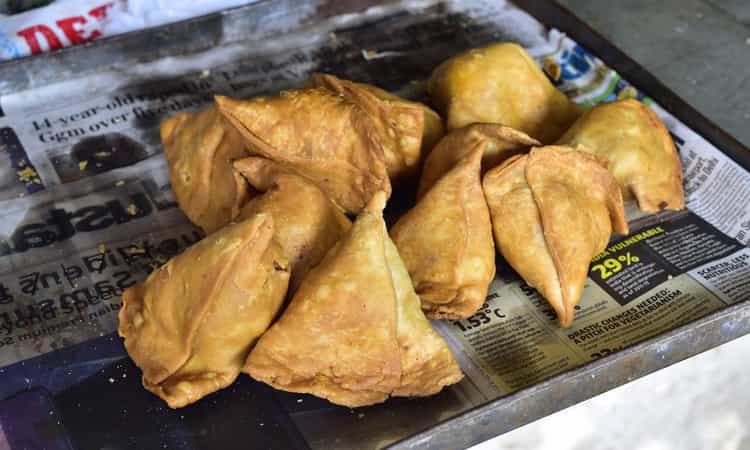 Samosa is one of the most famous snacks not just in Delhi but all over the world. Samosas are packed with a filling of spiced boiled potatoes, peas, cumin, cumin and a range of herbs and spices that gives a flavour punch in every bite. The crust is crispy and flaky pastry which is deep fried in hot oil. Samosa is one snack that is never left out during special occasions.
14. Bread Pakora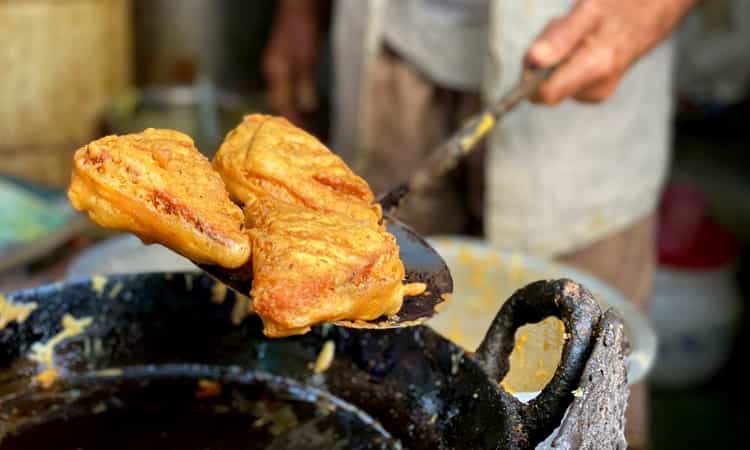 Bread Pakoras are many Delhiite's personal favourite snacks. Popularised immensely in Bollywood movies as a go to meal for college kids, Bread Pakoras have always been very famous among the locals of Delhi. A regular piece of bread is covered in gram flour (besan), a large piece of cottage cheese (paneer) and various spices. It is then deep fried in oil that creates a crispy crust and a soft interior.
15. Ram Ladoo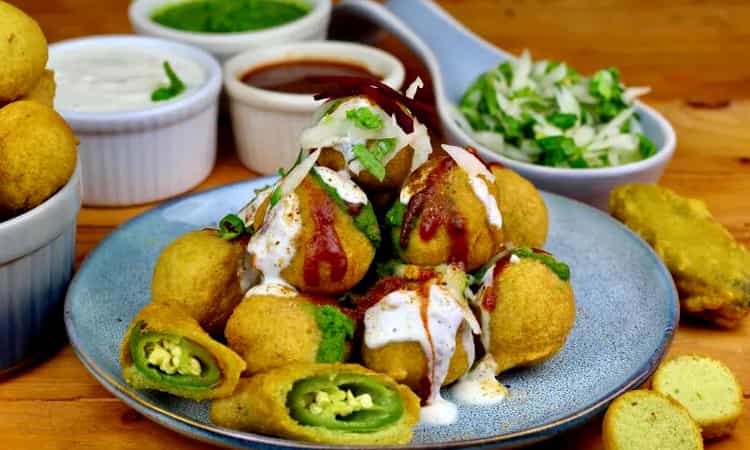 Ram Laddoo is one of the most loved snacks for delhiites for a very long time. Made with Mung or Chana Dal Batter, we can go ahead and say that it is one of the healthiest snacking options for everyone. Not just that, Vegans will fall in love with these deep fried, crispy on the outside and soft on the inside balls of lentils. Served with green chutney and thinly cut radishes on top. Ram Laddoo is a must have snack in Delhi.
16. Shawarma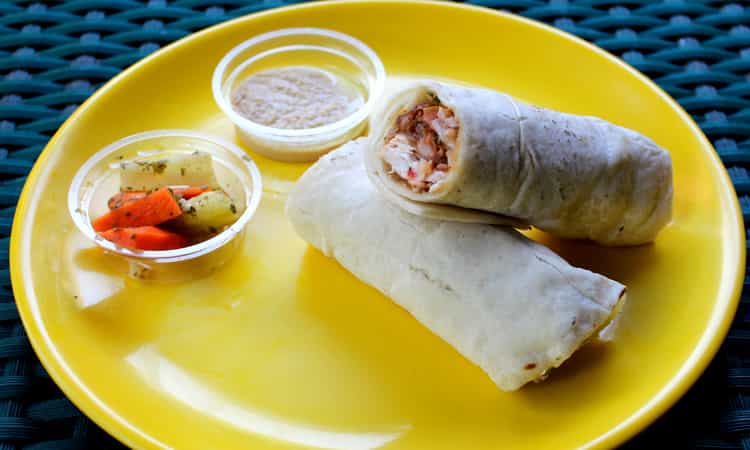 Delhiites love gorging on good food so much that anything they like, they make it their own and embrace it wholeheartedly. Shawarma is one such street food. This levantine dish is made by cutting out extremely thin pieces of meat that rotates and cooks very slowly on a vertical stand. The meat is heavily seasoned with traditional spices and wrapped in soft, pillowy tortilla along with a side of green chutney and mayonnaise.
17. Tandoori Chicken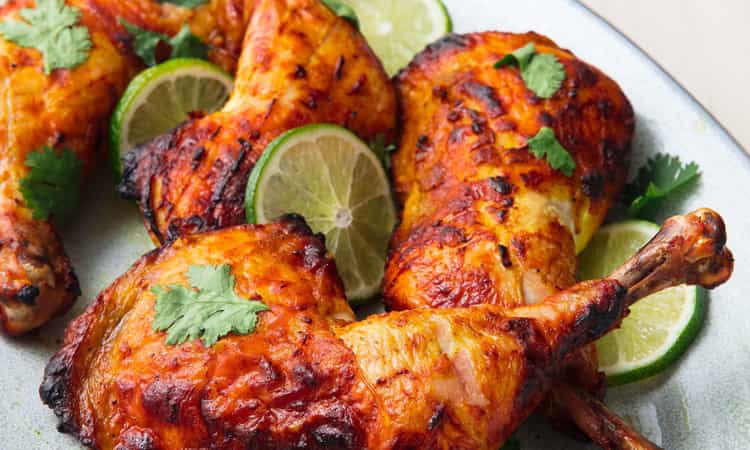 Tandoori chicken has to be the undisputed king of street foods in Delhi. The secret lies in the Marination. Tandoori chicken is made by marinating the chicken pieces in yogurt, ginger garlic paste, tandoori chicken masala, red chilli powder and turmeric. It is then slowly roasted to perfect on a tandoor until it develops a crispy outer layer and a soft, juicy inner core. It is a go to snack for parties, weddings and any special occasion.
18. Pav Bhaji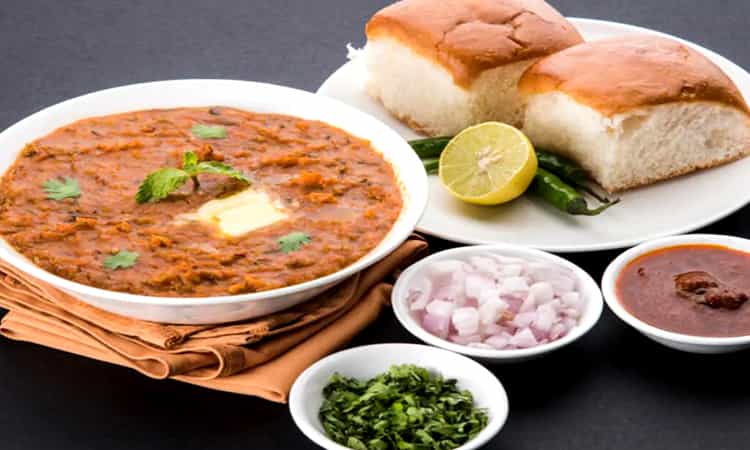 Pav Bhaji has to be one of the most fulfilling street food meals in Delhi. The Pav or bread rolls is served with a curry made out of a variety of boiled and mashed veggies which is then seasoned with salt and special pav bhaji masalas. You may be familiar with the large pan that is used in making its curry. It is a very satisfying dish that can be your next favourite breakfast as well.
19. Spring Rolls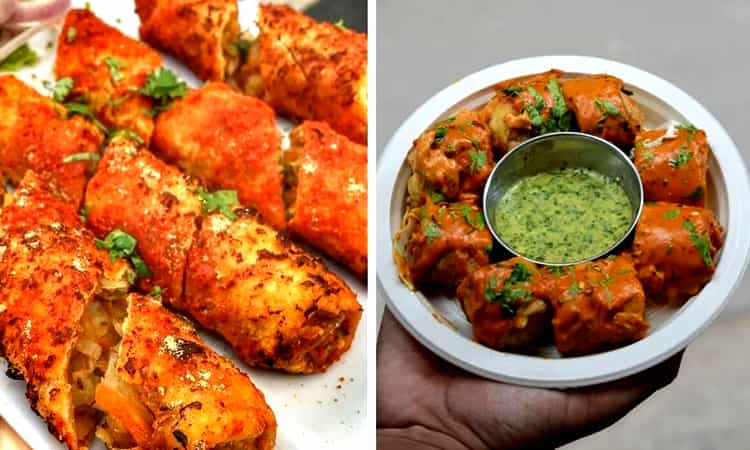 Delhiites love their street food fried and crispy. Spring rolls fulfil that demand. Just like paranthas, spring rolls can be found in a variety of types and fillings. There are vegetarian as well as non-vegetarian options available. The rolls, once filled with your choice of filling, are then wrapped in a tortilla before being deep fried. If you are feeling those mid-morning hunger pangs, then spring rolls will definitely get the job done.
20. Aloo Chaat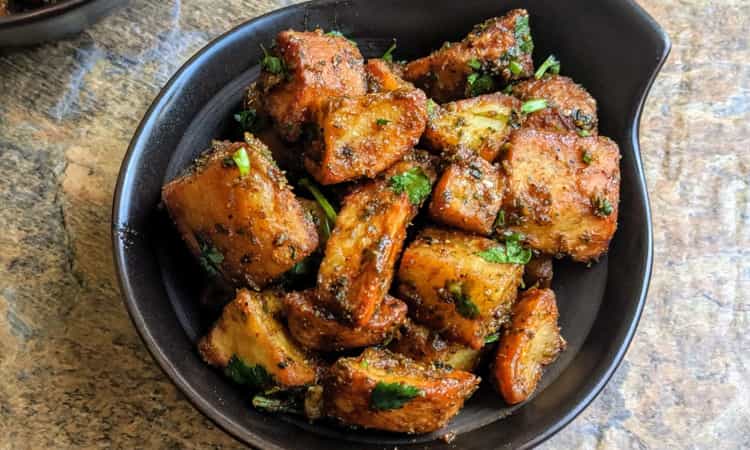 Aloo chaat is the sweetheart of Delhi. It feels like Diwali in a mouth. Aloo chaat is one unique dish that not just contains a combination of tangy, sweet and spicy but somehow everything balances itself out to create a beautiful rhythm of flavours. Made using boiled potatoes which is then mixed with sour, spicy chutneys, chopped coriander, tamarind chutney, sev, yoghurt and many more dry spices. The humble old aloo chaat will never fail to impress you.
21. Kebabs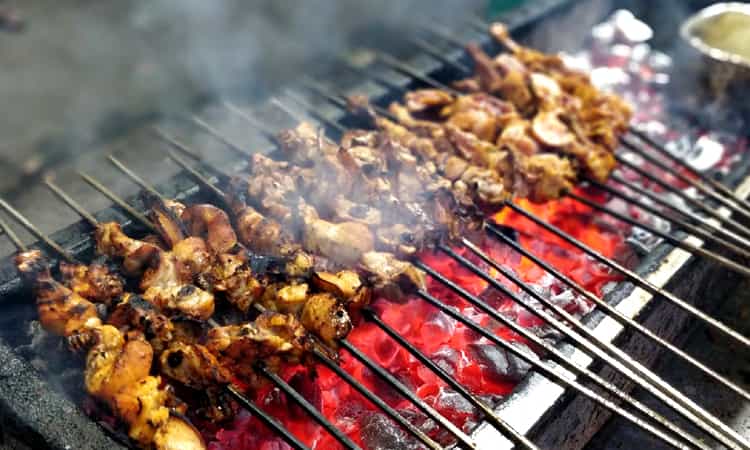 Originating in the Middle East, kebabs make for the perfect flavourful snacks for any occasion. Although the hub for kebabs is in Lucknow (UP), Delhi is also not far behind. Kebabs are slow cooked ground meat that is seasoned with the choicest selection of traditional spices. Delhi also has veg kebabs options making this section of food open for everyone. Kebabs are best served with a combination of mayo and cheese, tomato chutney or green Chutney.
22. Desi Chowmein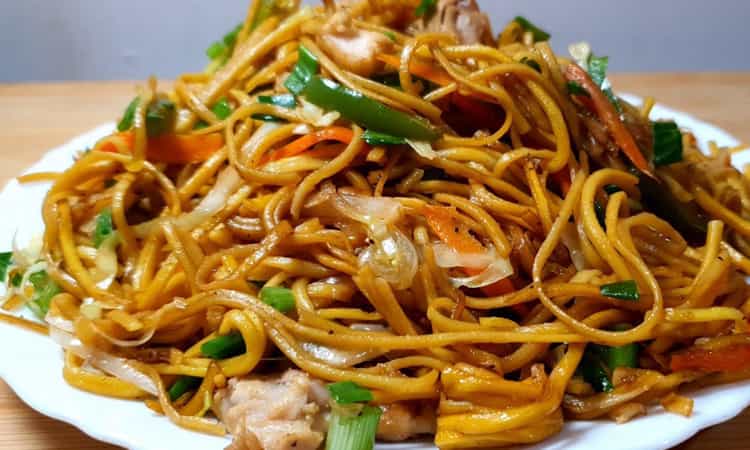 The streets of Delhi are packed with chow mein vendors selling Desi style chowmein in large woks. This classical street food is made using thin noodles, thinly sliced range of veggies like cabbage, carrot, beans and onion. It is topped off with a combination of sauces, vinegar and salt. Jam packed with explosive flavours and the right amount of heat, Desi Chowmein is a great way of filling yourself up, especially if you don't want to spend a lot of money.
23. Paneer Tikka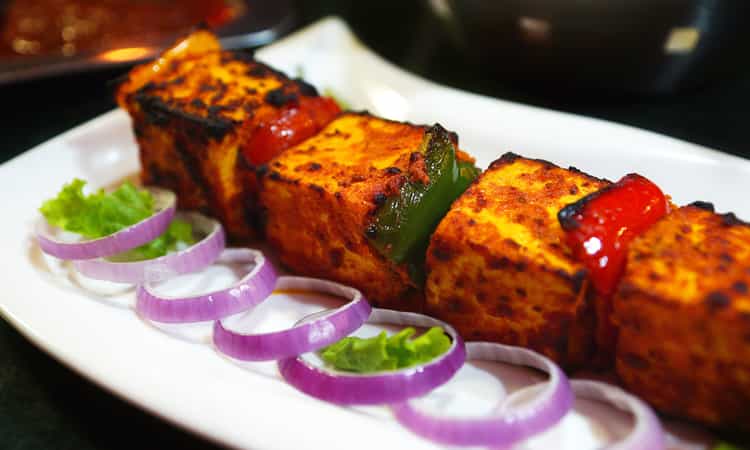 When it comes to tandoori snacks, paneer tikka shares the same space as chicken tikka. Made using paneer cubes, marinated in yoghurt, spices, chillies, ginger garlic paste and other spices, just like in case of tandoori chicken, paneer tikka is not only easy to make but extremely delicious as well. You can make paneer tikka for your next barbeque party and when topped with green chutney, lemon and dips, it can give quite a kick.
24. Mirchi Pakoda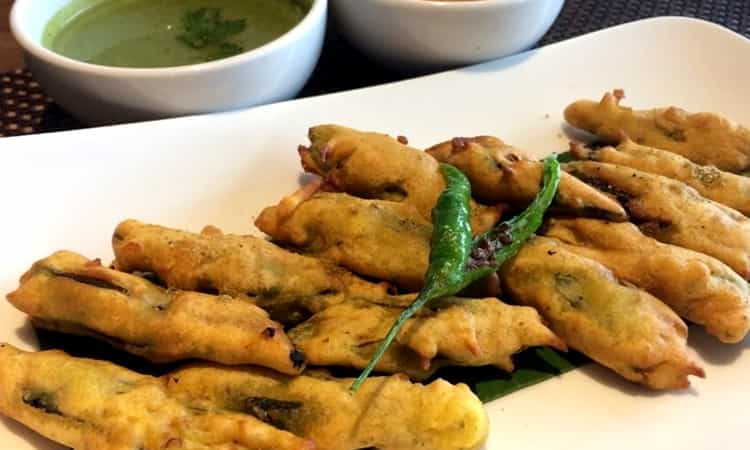 Pakodas of any kind are a public favourite. While potato and onion Pakodas are commonly made across India, Mirchi Pakodas are one of the most preferred Pakodas in Delhi. Made using large sized, de-seeded green chillies, dipped in a besan/gram flour paste containing a host of spices and deep fried in oil, Mirchi Pakoda is the go to snack choice for any Delhiite. These chilli fritters can be readily found in most of the tea stalls and food joints.
25. Dhokla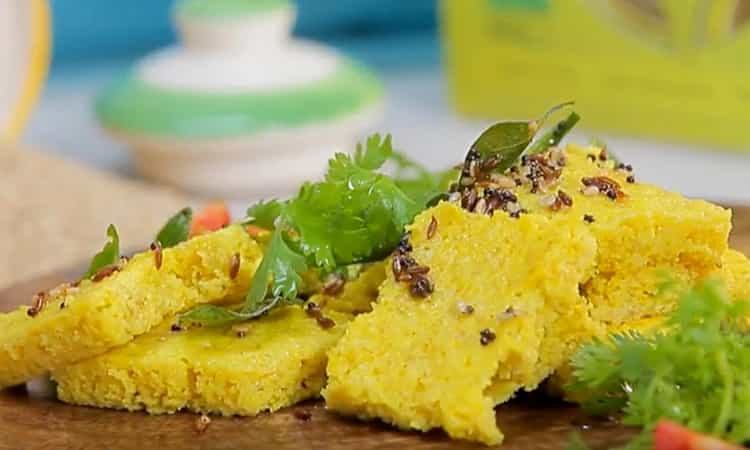 This Gujarati delicacy is famous as a breakfast meal in Gujarat but it is equally savoured as an evening snack in Delhi. It is a rather healthy street food option as it is made using a fermented batter of chickpea flour, Urad Dal, rice and pigeon pea as well. It is then steamed to form a cake-like, fluffy texture; it is then topped with a Tadka of mustard seeds, curry leaves, sugar water and green chillies.
26. Khandvi

Another one of the most popular Gujarati dishes that has gained immense popularity in Delhi's street food scene, is Khandvi. Just like Dhokla, Khandvi also represents hints of sweetness and saltiness. It can be best defined as a gram flour thin roll up that is sometimes even stuffed with coconut shavings that adds a lot of texture and deliciousness to the meal as a whole. Khandvi pairs perfectly with a steaming hot cup of ginger chai.
27. Daulat Ki Chaat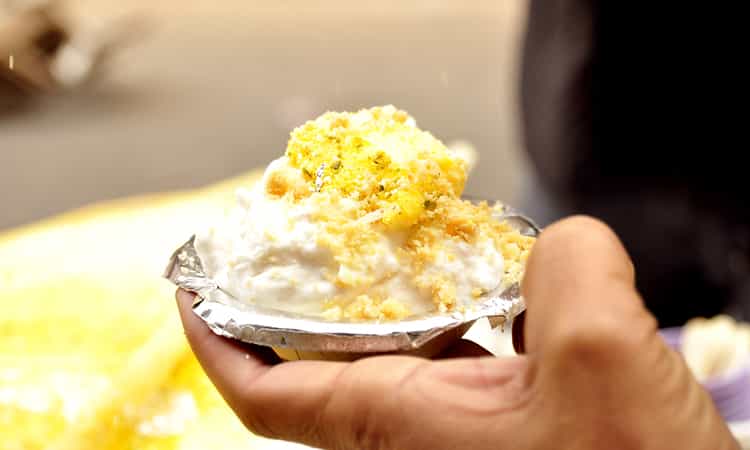 Known for its magical combination of flavors and found only in Purani Delhi, Daulat Ki Chaat cannot be replicated even. Although it is called a chaat, the core ingredient is not papdi or boiled potatoes, it is milk and cream that is cooled overnight on an ice slab. Before serving it is whisked intensely until frothy with sweetening agents such as Khoya and Chhena. Garnished with a pinch of saffron, Daulat Ki Chaat is a must have street food in Delhi.
28. Frankie Rolls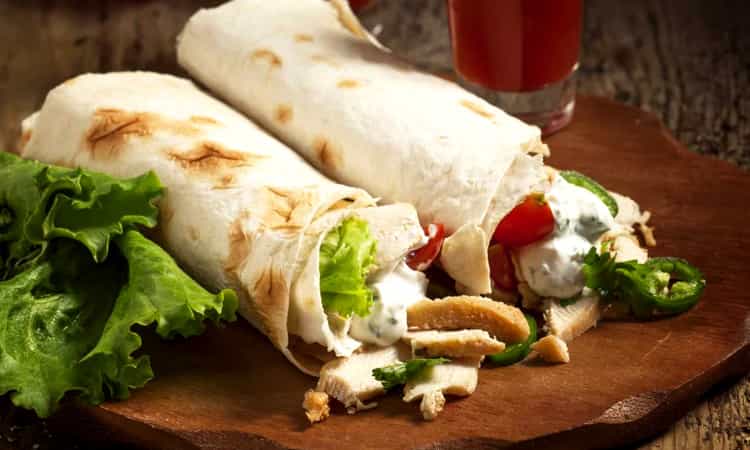 The inventor of frankie rolls dedicated his creation to the cricketer frank worrell. The recipe is derived from the lebanese pita roll and indianified to suit the taste preference of the local delhiites. Frankie is a crispy wrap that is stuffed with delicious and flavorful stuffings like potato tikki, lentils, kebab, paneer, legumes, spices, onions, tomatoes etc. the stuffings is then wrapped in a combination of spices, sauces and thinly cut onions and tomatoes.
29. Keventers Milkshake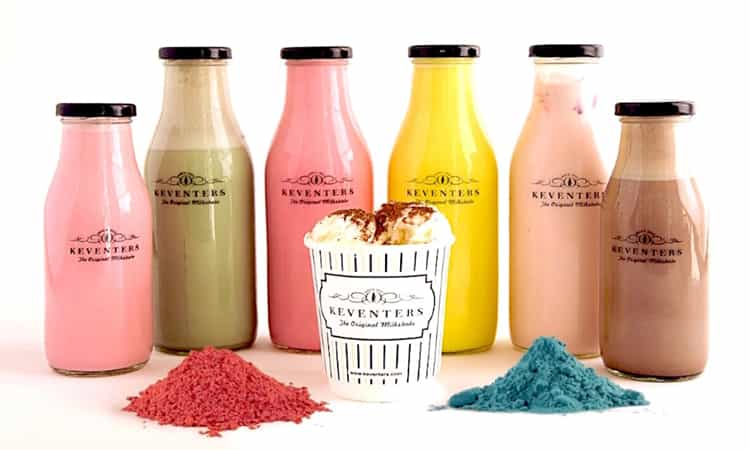 Keventers is an iconic brand of milkshakes in Delhi that serves a deliciously refreshing range of milk shakes. From strawberry to vanilla ice cream milkshake, keventers have managed to capture the hearts of delhiites for a very long time. The chocolate and Kesar Badam Milk Shakes are especially to die for here. People are always teeming over the small shop in CP and the small glass bottles with keventers written on it has become a national emblem.
30. Paneer Jalebi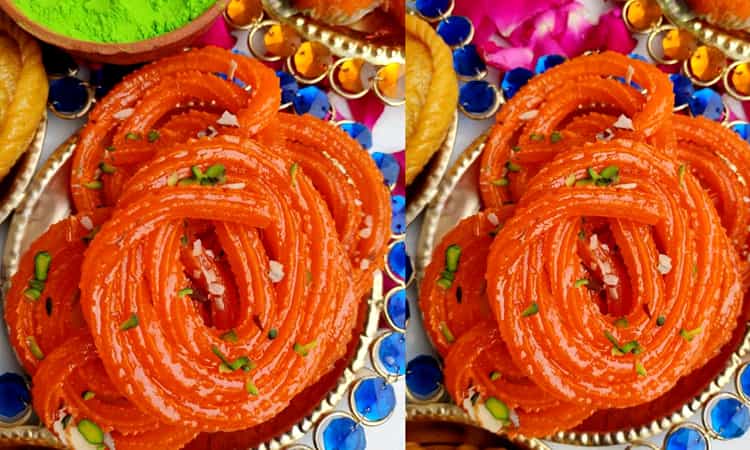 Where regular Jalebi Fails, Paneer Jalebi is here to stay. When in Delhi Paneer Jalebi is the go to sweet dish. These fried spiralling Paneer Jalebi forms that are dipped entirely in sugar syrup makes for a delectable kicky, sweet snack to satisfy that sweet tooth. If you are craving sweets but wish to try some new dish, then Paneer Jalebi is something that you need to try out.
These happen to be some of the 30 best street food of Delhi. Be sure to try them all out when you're in the national as well as the food capital of India.