Char Dham Yatra is a journey undertaken by the millions of pilgrims every year with the hope of connecting themselves with the supreme God. It is one of the most celebrated odysseys in India to which thousands of devotees walk in order to revive the little bit of spirituality lost inside their soul. The journey in itself is so powerful that it promises the pilgrims wishes like a path to attain salvation, life answers to those who are lost, a connection with divine god to those who came looking for spirituality, healthy life to those who are in deep pain, etc. So, there is hardly any wish in this world that cannot be answered during this journey that's why it is visited by millions of people every year.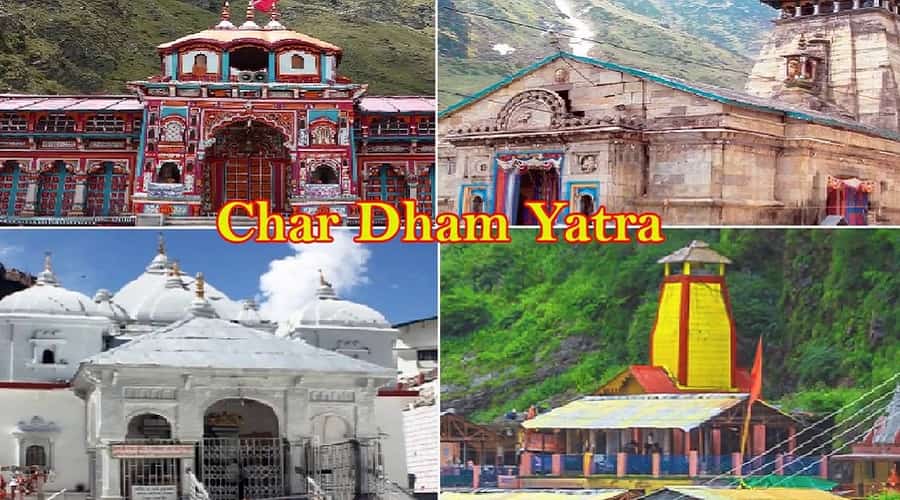 During Char Dham Yatra, one usually has to walk the four temples that are located in totally different places and one also needs to be physically fit to go on such an expedition. Nestled deep inside the Himalayan regions, the temples will also offer you the mind-blowing view that would stay with you forever. Moreover, the spirituality which is worshipped in these locations will also make a great revelation in your heart that the supreme Gods does exist and always look after their child. It is an experience of a lifetime so if you are planning to go on this expedition then you may also be worrying about how safe is this expedition? So, below are some major advices that you need to look before going for this spiritual odyssey and be assured of how safe is this journey.
Past Calamities
It was in 2013 when a flood hit this region and mostly left Uttarakhand in ruins but maybe because this region is blessed with supreme power that the region overcame all the hardship very bravely. The first outburst of that flood came upon Mandakini valley during midnight of June 16th which later sent people on high alert that its wrath will come to many other places so the best thing is to fight it bravely. After that, the flood reached many different parts of Uttarakhand and many important lives suffered from great pain during that. The flood took away thousands of lives with it and also caused damage to the infrastructure of that state. But, amidst this calamity, there was a major report that went viral around India that many of the famous temples in this region were left untouched.
Many rescue programs were instantly started by the Government of India during this natural calamity in order to save the lives of people who were stuck in various dangerous regions. Apart from governmental programs to safeguard the life of every person in this region, many private NGO services also forwarded a helping hand by sending food and clothes for the people stuck in these regions. A large sum of money was also donated by the people of India in order to offer monetary support to those who suffered a great loss during this calamity.
And it was the spiritual power of this region that the pilgrims who went for the Char Dham Yatra came back home safely. Although this region witnessed the wrath of God in 2013 however in 2014, many pilgrims still walked this spiritual journey to pay homage to the famous deities of these regions. However, the government of India also played a major part in ensuring the safety of every pilgrim during this journey. The new route was also established after the flood for the pilgrims which had better facilities and many emergency services were also started by the government after 2013 to ensure the pilgrims about its safety.
Reforms Undertaken by the Government of Uttarakhand
There were millions who witnessed the wrath of Gods when the flood-hit Uttarakhand in 2013 and it is still refreshed in the memory of people who live in those regions? But the reforms taken by the Government of Uttarakhand is also praised remarkably because they later took various action to safeguard the lives of many people. One such moment marked when the Chief Minister of Uttarakhand said in his speech that new infrastructures will be established for disaster management and proper recovery will be made to the existing one. After his powerful promise, a three-tier protection system which is capable to control the flood of high intensity was founded and other facilities were also made like base camps, shelters for spending the night, Ghats, 48 hours general protection amenities, etc.
Now biometric registration facility is installed in the region by opening various numbers of offices at the state entry points. There are many temple areas where helicopter services are also started and above all, a team of mountaineers and police are always seen appointed during this journey to help people regarding some kind of problem.
The route for Kedarnath was completely destroyed during the flood and the efforts of all the people who worked 24 hours to build a new route should be very well appreciated. So, now there is an entirely new route for Kedarnath is carved by the Mountaineers and other government employees, however, the route is a km longer than the earlier one but the security is 100 % guaranteed on that route. Now, registration is made compulsory for those who wish to see the temples of this Yatra. But, to avoid any kind discomfort during this journey one should look into information regarding the best time to visit, the clothes to wear, the type of shoes to walk in, the best route to take, the best transport service to hop in.
After the 2013 flood, no major natural calamity has hit this region but then, also the Government of Uttarakhand has started various security services and reforms to completely assure the visitor about 24 hours safety. Because natural calamity is totally unpredictable so assuring you about the safety may not work for you more but then, it can be assured that a world-class protection system is installed in that region which is sure to put in safe custody during any kind of natural situation. So, look out for all kind of information before going on this expedition, just to be careful to undertake it only when it is the best to visit.