Pilgrimages in India are a deeply spiritual experience. Pilgrimages form a very tight fabric for Hindu culture. Ever since the ancient ages, people from all walks of life have been visiting the hills in search of calmness, peace of mind, and also to feel closer to nature. Pilgrimages in India are established all over the subcontinent and have helped in promoting a feeling of oneness and brotherhood among the pilgrims. Devotees from all over the world make their way to these pilgrimages dedicated to various gods and goddesses in order to attain serendipity.
Traveling on the hills, as mesmerizing as it sounds, may come with a few unexpected speed bumps. Here are some tips for a safe pilgrimage on the hills:
Pack Accordingly
This is one of the foremost things that comes to mind. Packing the right essentials is the key to a successful pilgrimage on the hills. No matter where you are going on the hills, make sure that your luggage is light and only packed with things that you just won't be able to do without on the hills. Carry a down jacket, thermal inners, fresh woollen socks, muffler, sun block, good pair of shoes, raincoat, insect repellant, and important documents in a waterproof file. Make sure to keep it light enough so that you are able to carry it without putting in a lot of effort.
Plan Out Your Route
It is important for every pilgrim to be very sure of the route that they will be taking. Not only does it help in planning your trip better and as per the route requirement but will also be helpful in case of an emergency. This is another one of the most basic things to keep in mind before the pilgrimage begins and pick the route that suits you best. For consultation make sure to have a chat with the locals for the best possible route to reach your destination and stick to the plan. It would also be wise for you to share your pilgrimage route along with dates with your close ones so that they are able to reach you out in case of an emergency.
Keep A Close Check On The Weather
Hill pilgrimages in India remain open for a very limited duration, mostly starting from summer and closing off during the peak winter season. Keeping a check on the weather remains another one of the most important factors that can impact your pilgrimage plans. With the recent adverse impact of weather and climate changes, flash floods, landslides and sudden cloudbursts have become a common phenomenon. It is wise for you to not take chances with nature and keep a close eye on the weather conditions at least a week before the starting of your pilgrimage. You can even keep in touch with the local travel agencies at the pilgrimage destination to have a clear picture regarding the weather.
Go With A Reliable Tour Provider
Going on a pilgrimage should not be taken lightly. It requires some serious planning and arrangements to make any pilgrimage successful. The best way to do this is to get in touch with a reliable tour operator instead of getting yourself involved in that jarring procedure. A reliable tour operator will make sure that you have a great spiritual experience while also offering a luxury experience. For example, if you are planning a trip to Char Dham, then a good tour operator will definitely suggest a Chardham Tour Package by Helicopter to make your journey a piece of cake. Going on a pilgrimage requires several formalities to be done like Yatri registration, puja rituals, etc. if you book a tour package then all of this would be taken care of. In case of an emergency, the company will also come up with helpful solutions.
Go Easy On Yourself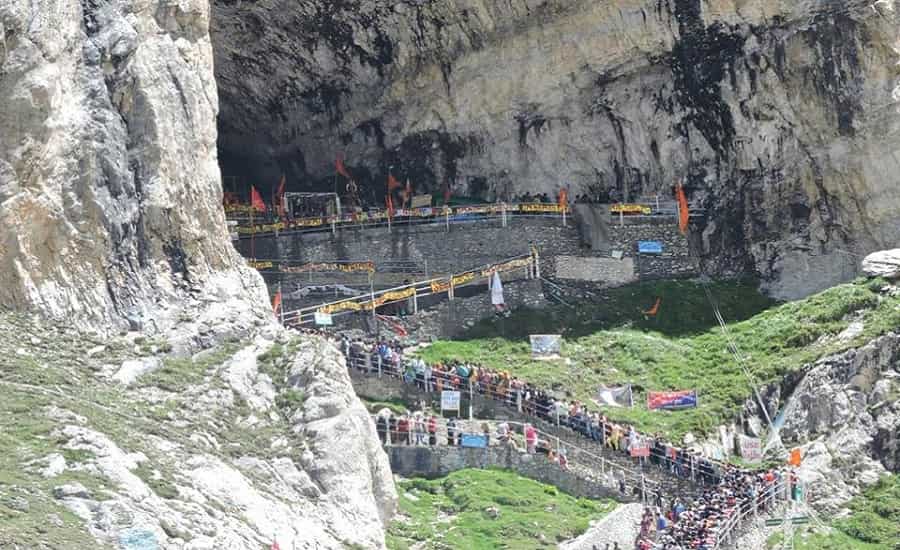 Don't forget that most of the pilgrimages in India are really challenging. For example, the Amarnath cave shrine in Jammu is located at an elevation of 18,000 feet above sea level. This makes trekking your way up rather difficult due to the thin air (meaning low oxygen content in the air). Instead of pushing yourself forward, listen to your body. Make sure to keep yourself hydrated, take regular breaks, and stop to catch a few breaths when you start panting heavily. If you are not used to working out or exercising then go very slowly instead of challenging yourself or setting a deadline for every day. Always listen to what your body wants.
Tune Up Your Vehicle
This has to be a regular practice for people traveling to the hills by car. Make sure that your car is built to be driven on the hills, a 4-by-4 is your best friend on the jagged terrain. Be sure to fill up your tank any opportunity you get since hill regions have less than a handful of petrol pumps. Always remember to carry a car tool kit, important phone numbers and spare tyres. Before heading out to the hills, for extra care, you can even go up to your regular mechanic and take his advice on how to tune up your car for the hills. You should even take some car tips and tricks from the mechanic in case of an unexpected emergency. Usually, these places have car fixing centres, but it is better to be late than sorry.
Prepare For Emergency Situations
Hill pilgrimages are prone to sudden and unexpected changes. You should always take up pilgrimages and prepare well for emergency situations that may befall, god forbid. Remember to always tell your reliable friends and relatives about your plans and share important numbers with them like the number of your driver, travel agency, and hotel. Remember to check the weather and always have an exit route planned for when things go south. Study the area and adapt to it so that you are way ahead of your fellow pilgrims and ready to tackle any unexpected changes.
Frequently Asked Questions (FAQs)
What Is The Elevation Of Kedarnath Dham?
Kedarnath is situated on an elevation of 3,585 meters above sea level.
When Should I Not Travel On The Hills?
One should avoid going to the hills during the monsoon and rainy season.
How To Not Have Motion Sickness?
Take an anti-motion sickness medication like avomine one hour before starting the road trip.
Is Char Dham Trip Difficult?
Yes. Due to its elevation, Chardham Trip can be very challenging but it becomes easier with a helicopter package for Char Dham.
How To Prepare Physically For A Pilgrimage?
Make sure to indulge in at least half n an hour of any aerobic exercise at least a month prior to the pilgrimage.