Sri Lanka, the pearl of the Indian Ocean, is a teardrop-shaped island that has always been one of the most exotic holiday locations in the world for a very long time now. Home to a rich collection of wildlife and dotted with numerous points of heritage and mythological interests there is a plethora of things to do for a curious traveller. A Sri Lanka Tour will take you on a memorable journey through the lush green plains, gently rolling green meadows, and douse yourself in impeccable spirituality.
Sri Lanka is more than just an island neighbour of the Indian subcontinent. It has a lot of interesting facts that make this place even more interesting to travel through.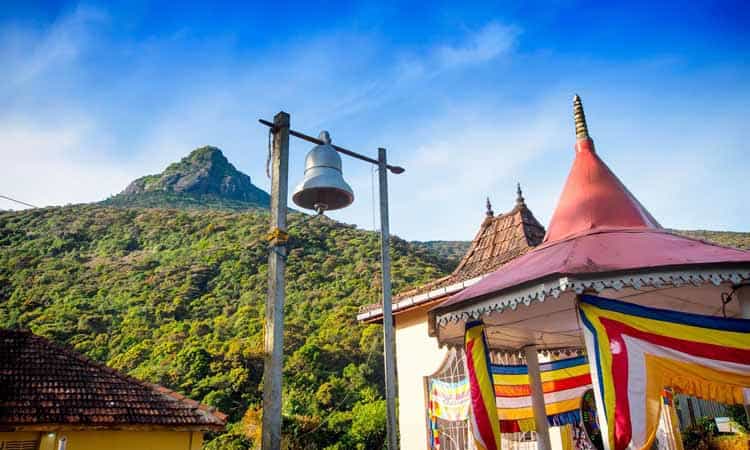 Here are some interesting facts about Sri Lanka that you may not have known:
The Oldest Tree Planted By Human
Sri Lanka is famous for its immaculate green cover. The locals of Sri Lanka believe in preserving the rich green heritage that has been passed to them over centuries. It won't come as a surprise that Sri Lankans are all about planting trees and managing their lush green surroundings. Did you know that the oldest tree that was ever planted by a man was in Sri Lanka? Sri Lanka's have always been environmentally conscious so it won't come as a surprise that in the year 288 BC Sri Maha Bodhi Tree was planted. During the reign of King Devanampiya Tissa which was bought from India by princess Sangamitta. This makes the tree over 2,300 years old.
Highest Literacy Rate in All of South Asia
It may come as a surprise to you that Sri Lanka's literacy rate is 92%. This means that over 90% of the Sri Lankan population aged 15 years and above can read and write simple short everyday statements. Other than that, this literacy rate also includes numeracy rate which means that the said percentage of the population can also perform simple arithmetic calculations. Since the literacy rate of Sri Lanka is so high it puts this island nation among one of the top most literate nations in all of South Asia. The Sri Lankan government takes education very seriously and each year this literacy rate continues to grow.
Super Diverse Wildlife
Sri Lanka, although small in size, it has been identified as one of the 34 biodiversity hotspots in the world. The biodiversity here is so rich that it has the highest biodiversity per unit area of land amongst Asian countries. The wet zone rainforests of Sri Lanka are home to almost all of the country's plants and over 75% of its animal collection that is locally found. Other than that there are over 4,000 different species of flowering plants and over 107 species of freshwater fish, 59 different species of amphibians, over 170 species of reptiles, 435 variety of birds and 140 species of mammals and thousands of types of invertebrates. All these factors makes Sri Lanka one of the most loved destinations for animals lovers and natural wildlife enthusiasts.
Sri Lankan Flag Is One of the Oldest Flags in the World
The Sri Lankan flag which is also known as the Sinha flag or the lion flag consists of a golden lion holding a traditional sword in its forepaw with a maroon background. The lion symbol in the flag is a mark of Sri Lankan heraldry dating back to 486 BC when the first king of Sri Lanka, Vijaya had arrived on the island from India and had bought with him a standard depicting a lion. Ever since then all the other subsequent monarchs have used this lion symbol extensively as a mark of hope and freedom. All these factors makes the Sri Lankan flag one of the oldest surviving flags in the world.
4th Largest Exporter of Tea in the World
Ranking after India, China, and Kenya, Sri Lanka is the 4th largest tea exporter in the world. The tea industry of Sri Lanka is a massive source of employment for the locals loving there and many people are dependent on the tea plantation and other activities related to it for their everyday activities. Employing over 20 million individuals, 17% of the entire exports in Sri Lanka is focused on tea. The climate, geographical features, and conditions on the island is perfect for the growing and cultivation of tea in Sri Lanka.
Astounding Number of UNESCO World Heritage Spots
Sri Lanka is dotted with numerous remnants of mythological and historical importance. There are 8 different types of unique and very interesting UNESCO world heritage sites in Sri Lanka. These are Anuradhapura Historical City, Polonnaruwa Historical City, Sigiriya Rock, Dambulla Golden Temple, Tooth Relic Temple, Kataragama Temple, Seetha Amman Temple, and Adam's Peak. The amount of heritage and rich history this place is home to makes Sri Lanka an incredibly interesting and a wonderful place of interest for not only history buffs but travellers from all over the world as well.
Origin Ground of Cinnamon
Do you love cinnamon toast? Pumpkin spice with cinnamon on a cold winter day? You will be happy to learn that the origin of the true, real and original cinnamon spice can be traced back to the island of Sri Lanka. Its history dates back to 2,800 BC where it has been seen mentioned in numerous Chinese writings where it has been referenced as Kwai. A native to Sri Lanka, the Neighbouring Malabar coast of India and Myanmar cinnamon is also now cultivated in South America and West Indies. The spice consists of a dried-up inner bark, and comes in different shades of brown with a very delicately fragrant aroma and a warm sweet flavour.
There is a lot more to Sri Lanka than what meets the eyes. It is a mosaic of colorful features, activities, and mind-boggling adventures. Sri Lanka can without a doubt become your next favorite exotic holiday destination in the world. With the increasing accessibility and numerous good-quality accommodations popping up, Sri Lanka has managed to capture the attention of travellers, explorers, and tourists from across the globe. Book your Sri Lanka Tourism Package now and experience the wonderful collection of history, mythology, and natural beauty.