Are you planning to Gujarat Tour Packages, but have no clue which city would be the better option to start with? If that is your concern, then I would recommend you to visit Ahmedabad which is popular in Gujarat for the monuments and variety of shopping centers that it offers. Besides, it is one of the budget-friendly cities that you can come across where you will find a variety of traditional values and cultures that are highly followed. Let us learn some more things about this city.
About Ahmedabad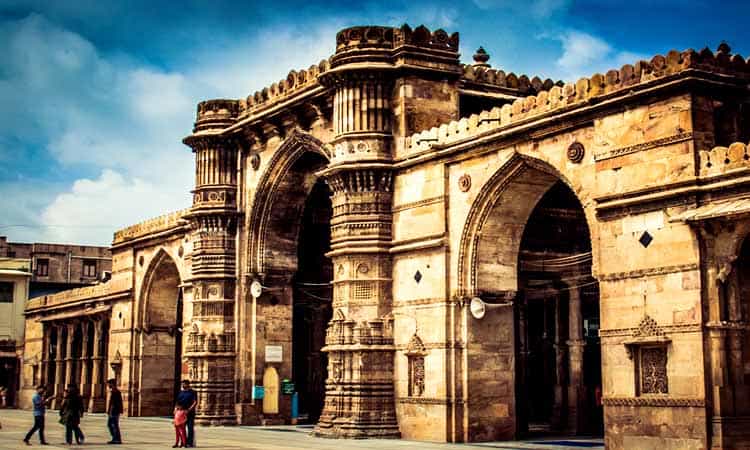 It is the 6the largest city in India with a huge population. Though it is not the capital of Gujarat, it is considered the commercial hub of the state and is located 30 km from Gandhinagar. Though it is not much known as a tourist place, you can surely visit the city. Besides, there are few tourist places where you must visit to see the tradition and culture more closely. In this city, Gujarati is the local language that is spoken and is also known as Amdavad in that language. The city is closely related to the father of the nation who is none other than Mohandas Karamchand Gandhi. Besides, it is also popular for its textile mills and is known as Manchester of the East.
History
The history of this city dates back to the 15th century. King Karandev named this city earlier Karnavati. However, during the medical period when Sultan Ahmed Shah was the ruler, he conquered Gujarat and renamed the city Ahmedabad. The forts and the monuments are some popular destinations here that you must give a visit to. Besides, you will also enjoy the fabric that is sold and festivals like Navratri, which is a key attraction here. Historical adherence is conspired as the major attraction of this city as compared to other places in India.
How to Travel
You can travel to the city by air, rail, and even bus. However, for a more budget-friendly travel option, the bus would be the best option. However, if you are planning to visit here from another country, then you have no option other than air.
Location
The city is located on the banks of the river Sabarmati and is popularly known as a place that offers rich culture and history. The cleanliness and maintenance of old forts and monuments are the key attraction here. It is one such city that gives you an opportunity to explore the great architecture of the proper blend of Islamic and Hindu styles.
Climate
As compared to other cities, the climate here is completely humid and hot. The temperature in summer rises to more than 40 degrees Celsius. Besides, there is frequent rainfall in the month of September. If you are planning to go on a trip here, then you are advised to visit in the month of October to March. For the rest of the time, the environment here is wet. In winter it's quite cold and the temperature sometimes falls down to 5 degrees as well.
Shopping
Not only monuments but surely, shopping is something else that you can enjoy. The place is considered to be the richest source of folk embroidery where you are advised to look out for ethnic wear. There are many different styles and patterns available in ethnic embroidered fabric like Jhulla that you can purchase. You will not find such style anywhere else other than in Ahmedabad. Besides, other things that you can look for are Handicrafts, furniture, and monument statues. So make your visit worth to Ahmedabad by visiting the popular shopping places. Following are some of the popular places that you can visit here.
Teen Darwaza
You can buy here furniture, antiques, and many other things like mirror studded wall hanging and cowbells. Besides, table cloths are also available in a variety of styles.
Dhal Garwad
It is an old place in Ahmedabad where you can surely buy traditional fabrics and saris at cost-friendly value. Don't worry about the quality as the shops believe in customer satisfaction. So make your choice and buy the beautiful Bandhani cotton wear or even the sarees that attract you.
CG Market
It is another shopping center where you can buy gifts and enjoy visiting different boutiques. However, as compared to other places, this shopping center is quite costly. You can buy ethnic fabrics, Patola silks, handicrafts, and furniture. The place is known for the Terracotta toys and a variety of wall hangings.
The Law Garden
Here the market opens only in the evening where you can buy ethnic fabrics and textiles at an affordable value. Besides, Surat saris made with gold silk thread and Zari are another key attraction here.
Sightseeing
India is one such country that offers a variety of sightseeing places to enjoy ranging from monuments to amusement parks. If you are planning to visit Ahmedabad, you are requested not to miss the monuments that are made with a combination of Islamic and Hindu styles which are rare to find. The city offers a variety of blends of modern and ethnic styles which has managed to provide us with the perfect balance of a tourist destination.
Right from the education center to monuments, you can enjoy many sightseeing places. The law garden and Victoria Garden are some of the popular parks to visit. Besides, the following are some other destinations that you can visit.
Jama Masjid
It is one of the masterpieces of India that people all across the world visit here. The place is known for its architectural wonders. Built in 1423 during the period of Sultan Ahmed Shah, the place has still managed to be on the top of tourist destinations.
The Bhadra Fort
This one is another fort that was built by Sultan Ahmed Shah in 1411. It encompasses 189 bastions, 12 gates, and 6000 battlements.
To make this place memorable, don't forget to visit a variety of luxury and economy hotels that are available. However, if budget is your restriction, ensure that you make a careful research on the hotel that you intend to book. Best of luck and have fun. Happy journey!