Kedarnath Dham, one of the Chardham in the Chota Chardham circuit is a much revered Lord Shiva shrine perched at an elevation of 3580m above the sea level. This is one of the highest Jyotirlingams in the whole of the country and falls in Uttarakhand's Rudraprayag district. If you are interested to embark on a pilgrimage trip to Kedarnath, make sure to have this informative Kedarnath trek guide handy. The journey to Kedarnath isn't easy.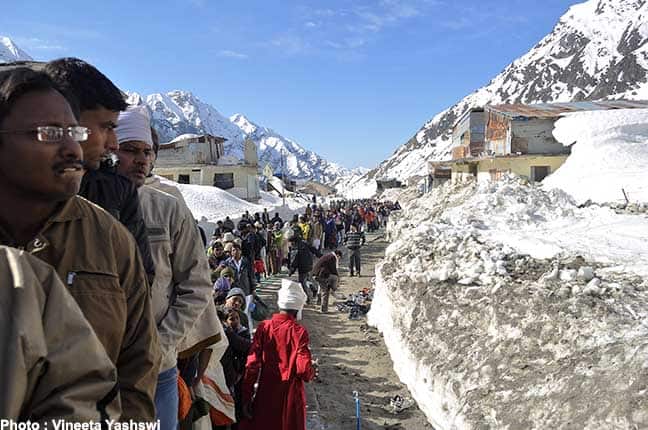 A long trek of 16kms can make you reach the Kedarnath shrine but trekking across an uphill, rugged, Himalayan terrain is a real test of one's endurance, fitness, fearlessness and patience. Those who find difficulty in undertaking this trek may opt for a more convenient but expensive option; i.e. helicopter services for Kedarnath. From Dehradun's Sahastradhara Helipad, the helicopters depart for Kedarnath carrying pilgrims. However, not all can afford the expensive Helicopter journey. For them trekking is the only way out. To make the Kedarnath trek joyous, comfortable and fulfilling, the following trek guide may help. Read on:
The Route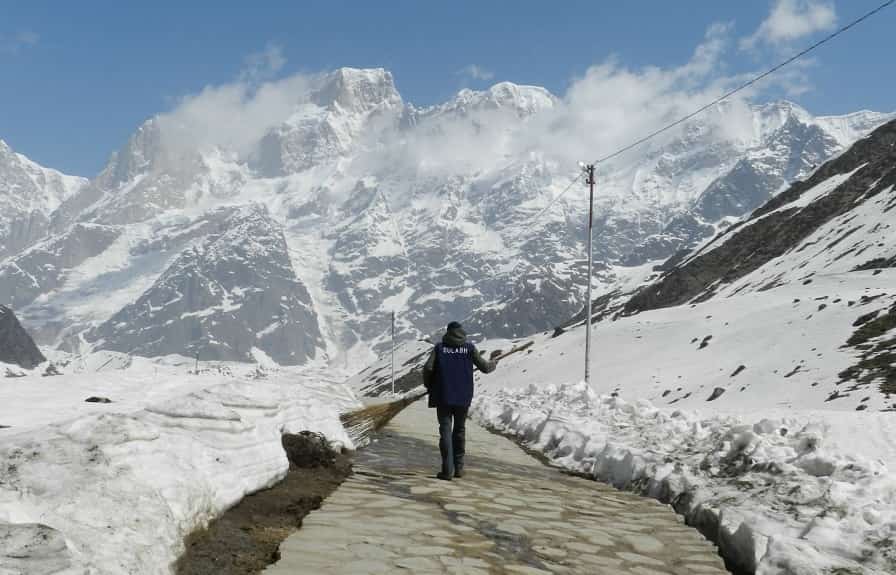 To start the trek to Kedarnath, you need to reach Gaurikund first. Gaurikund is the base camp for Kedarnath trek. In order to reach Gaurikund, first you need to reach Dehradun by flight or train or by state bus. Flights to Dehradun are available from New Delhi, Mumbai and all other major cities of the country. Inter-state buses too run between Dehradun and New Delhi. Trains to Dehradun are available from all parts of India. You could avail any of the three conveyance option to reach Dehradun. From Dehradun you can travel by road to Gaurikund via state bus or cab. The route to Gaurikund is as follows: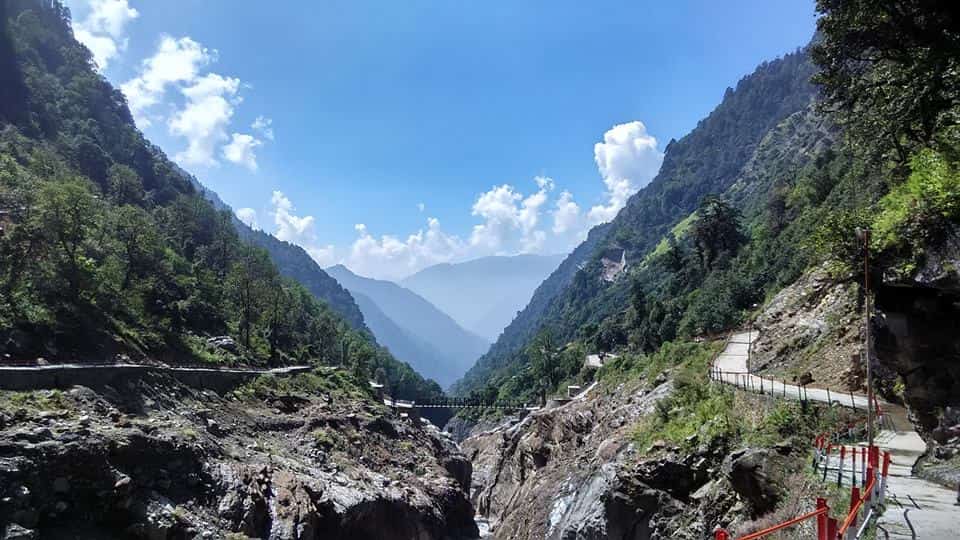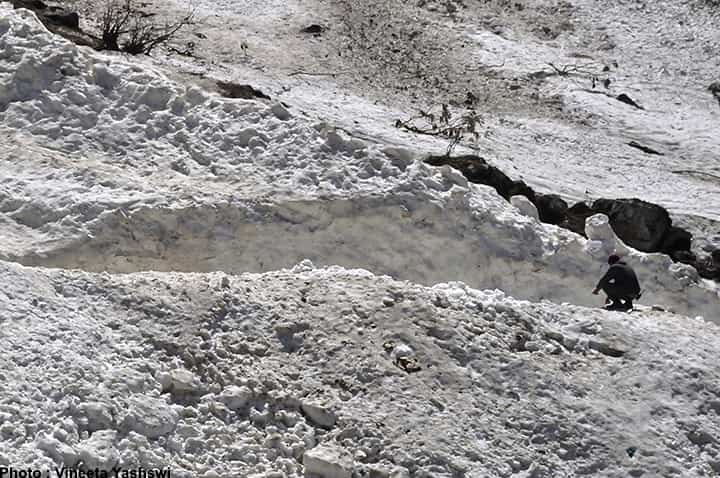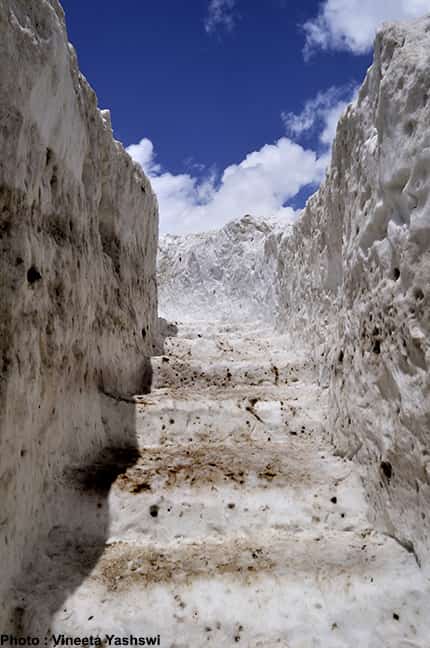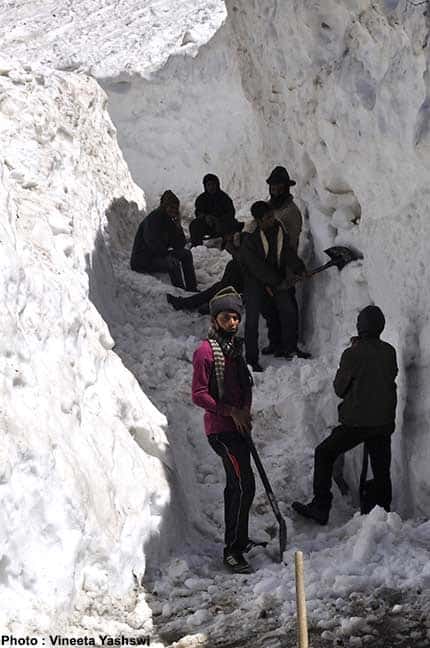 Dehradun-Rishikesh-Devprayag-Srinagar-Rudraprayag to Gaurikund
Distance Chart
Dehradun to Rishikesh (45km)
Rishikesh-Devprayag (74km)
Devprayag-Srinagar (34km)
Srinagar-Rudraprayag (33 km)
Rudraprayag-Gaurikund (74 km)
The route from Rudraprayag to Gaurikund runs via places like Tilwara, Agastyamuni, Chandrapuri, Phata, Sonprayag.
Direct buses from Delhi to Gaurikund are available from New Delhi Kashmir Gate. Uttarakhand State Transport Corporation governs the services of these buses.
The distance between Sonprayag to Gaurikund may be covered by means of shared taxi.
Distance of Kedarnath trek
Once the trek commences from Gaurikund, the distance you need to cover is 16kms. After the major natural calamity of 2013, there has been a change in the trek route to Kedarnath shrine. Previously the distance you needed to cover was 14kms. Now; i.e. after the change of route the distance to be covered has increased by 2kms.
The New Trek Route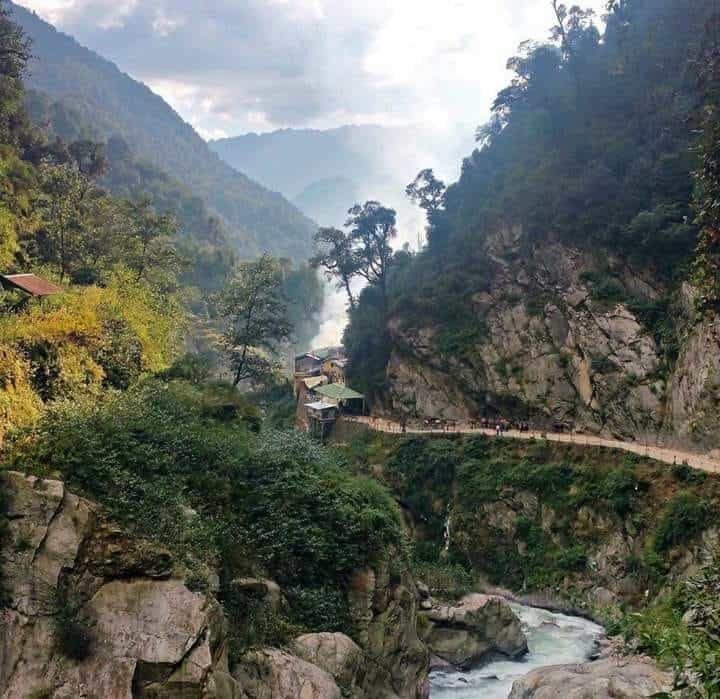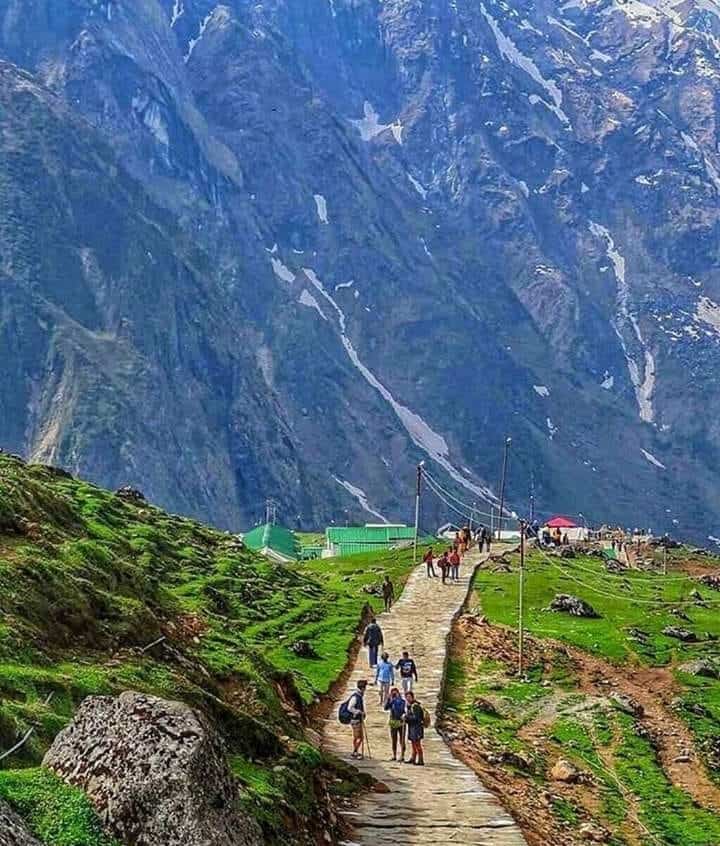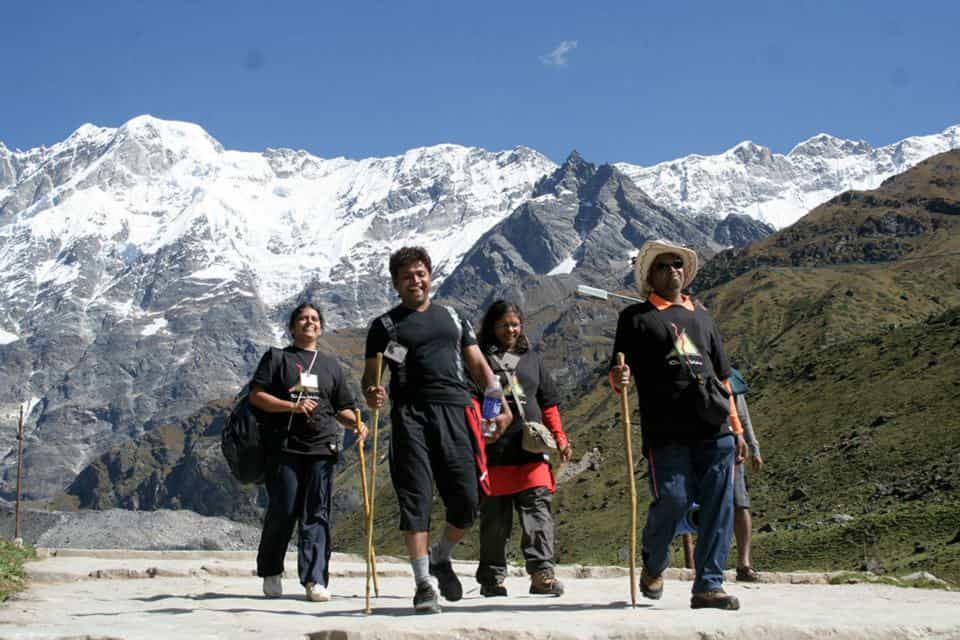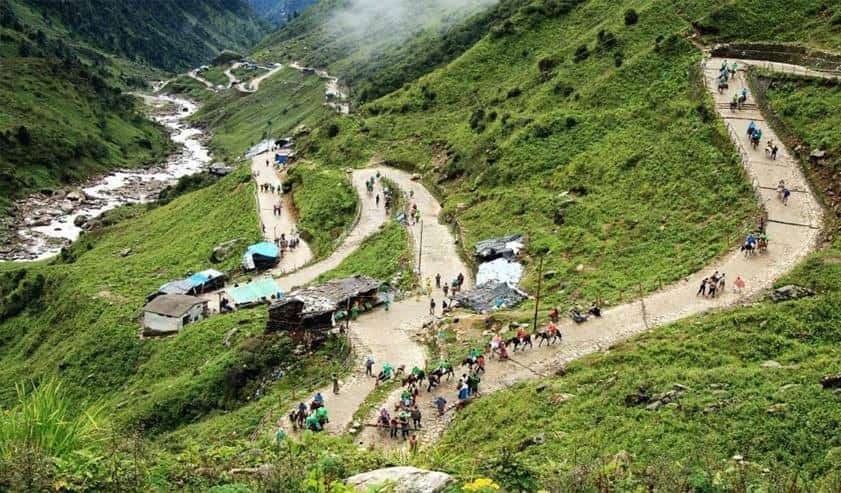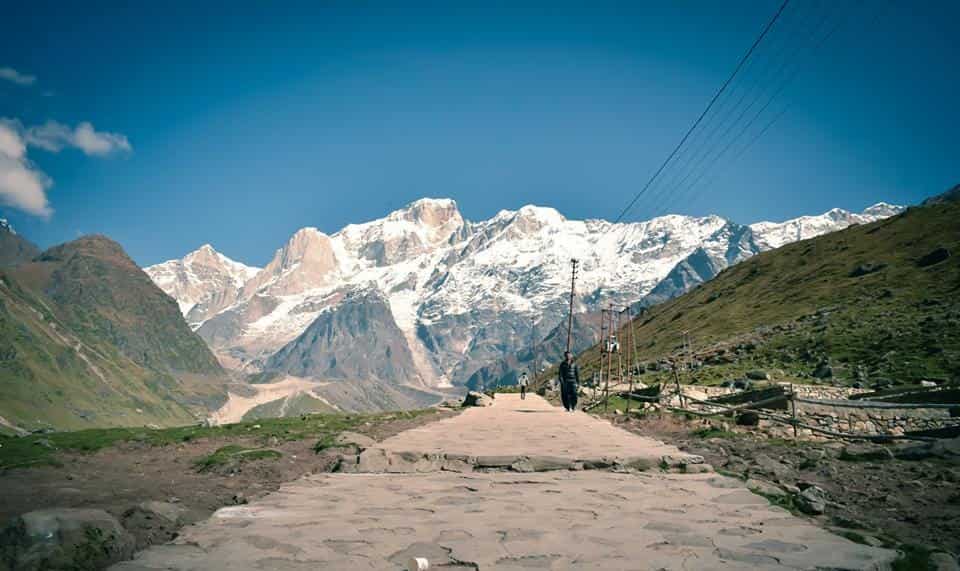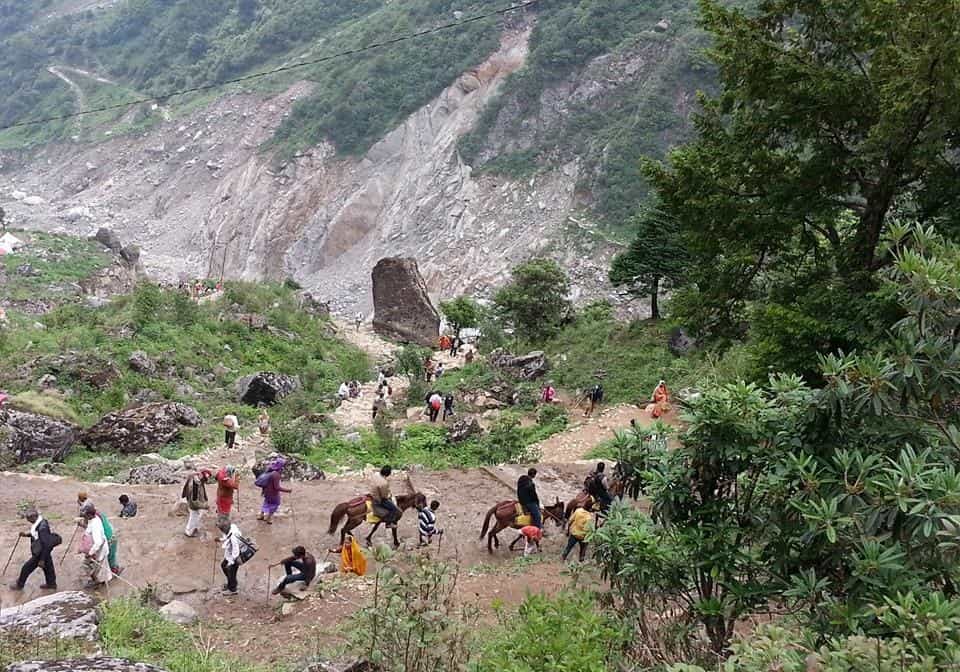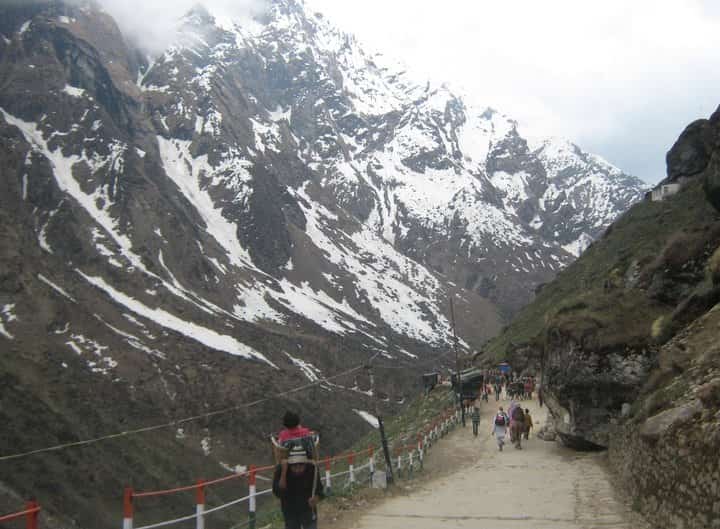 The previous route started from Rambara. It was very well developed route and had fences on either side for extra safety. But in the 2013 flash floods, the route was entirely washed away. The new Kedarnath trek route is as follows:
Sonprayag-Gaurikund 6kms
Gaurikund- Jungle Chatti via Rambara bridge 4kms
Jungle Chatti-Bheembali 3kms
Bheembali-Lichauli 4km
Lichauli-Kedarnath base camp 4km
Kedarnath base Camp-Kedarnath shrine 1km
How is the New Kedarnath Trek Route Like?
The new Kedarnath Trek route ranges from moderate to steep when it comes to difficulty level. It is a high elevation route cutting through Kedarnath Wildlife sanctuary. Trekking your way on this trail requires you to have high levels of fitness. Prior to setting out for the trek, you need to undergo a thorough medical checkup. The trek starts from 4.00am in the morning and ends at 1.30pm.  The timing is fixed and does not change at any cost. Pilgrims are required to abide by the timings strictly.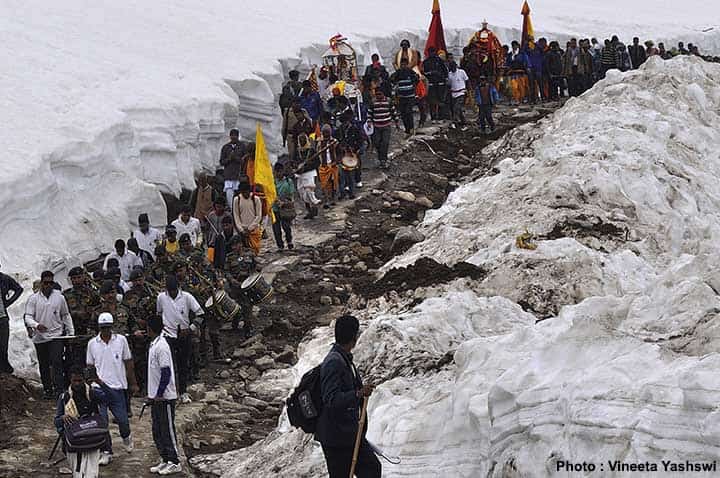 What are the facilities available at the route?
The pilgrims can avail services of ponies or mules, Kandi, Palki or Dandi for their conveyance. Interested pilgrims can book any of these services from Sonprayag or Gaurikund booking counter. The rate chart is as follows:
Dandi for Gaurikund to Kedarnath: Rs 4450
Kandi for Gaurikund to Kedarnath- Rs 3350
Poni for Gaurikund to Kedarnath- Rs 4100
Small Dhabas for refreshment, tented accommodation and drinking water are the other facilities available on the Kedarnath route.
Things to Remember Prior to Undertaking the Kedarnath Trek
Here are certain vital points you need to keep in mind prior to undertaking this trek. Read on:
Undergo a medical checkup prior to setting out for the trek and get the doctor's fitness certificate.
If you have a history of respiratory disorder or are suffering from high blood pressure, you are advised to drop the plan of going on this trek as high altitudes may only aggravate your issue
If you wish to avail pony services or Kandi services, you must make sure to book much ahead of time at the Gaurikund/Sonprayag booking office
Don't break the rules when it comes to the trekking timings
Don't drift away from your group
Trek in the late evening hours is strictly barred as it can be a threat to your life. In case you are unable to reach your desired destination prior to evening, take a break and halt for night at the roadside tents/camps
Wear cades, comfortable, breathable tracksuits during the trek
Munch on energy bars or sip from energy drinks if you feel weak during the trek. The steep route may cause you to burn much more calories than usual.
Always carry your id proof and important phone numbers along with you while are trekking the trails.