Blessed with a beauty so surreal that it will leave you spellbound, to say the least, Kashmir is rightly called a heaven on earth. With stunning views of the snow-clad peaks in every corner and rolling green meadows and hills, Kashmir occupies the prettiest part of the Himalayas. Dotted with pristine lakes, majestic gardens filled with exotic flowers, and rich heritage, a visit to Kashmir will be a treat for your mind, body, and soul. If you are looking for a peaceful holiday with a hint of adventure and create a lifetime of memories, then Kashmir is just the place for you. Here are the top 20 best places to visit in Kashmir:
List of the 20 Best Places to Visit in Kashmir
1. Dal Lake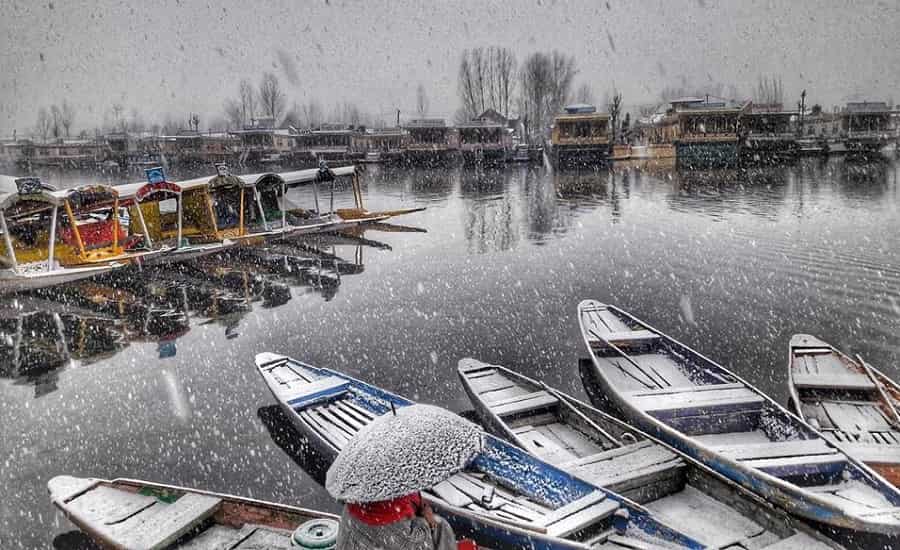 Dal Lake is the iconic landmark face of Kashmir. Situated in Srinagar, it is also the 2nd largest lake in Kashmir.  This urban lake is an integral part of Kashmiri tourism and over the years it has also been named as the 'crowning jewel of Kashmir'. The lake shoreline is over 15 kms long with the entire boulevard being lined with stunning Mughal Gardens. Cruising on the quiet waters of Dal lake on the traditional Shikara boat while gazing out at the surrounding snow-clad peaks, is one of the must-have, rejuvenating experiences.
2. Pahalgam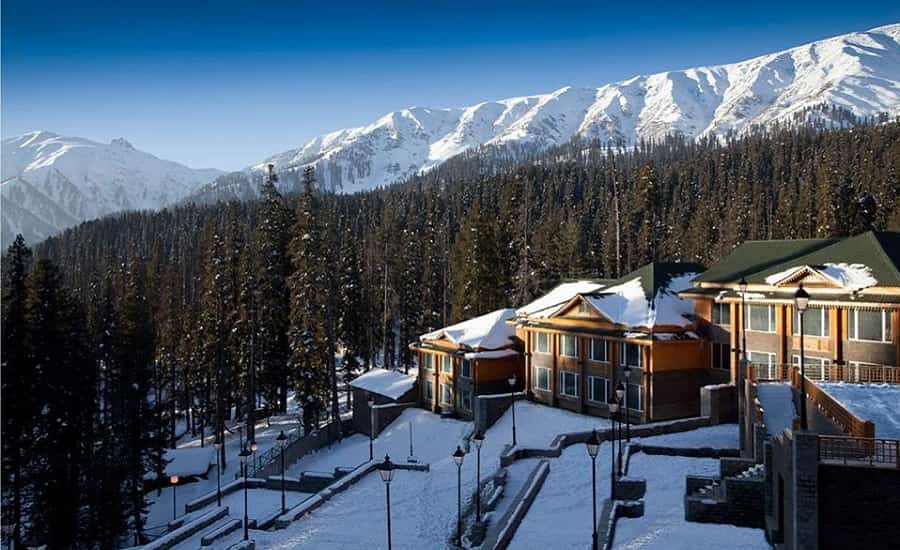 Pahalgam is probably the most popular tourist destination in Kashmir. Surrounded on all sides with lush green hills and dazzling lakes against the backdrop of an ancient vibrant culture, Pahalgam is definitely a must-visit. The climate of Pahalgam is so comfortable that it can be visited throughout the year. Pahalgam graces the point where Sheshnag and Aru rivers meet. Rich in forests of fir trees, an incredible collection of biodiversity, and the starting point of the iconic Amarnath yatra pilgrimage, Pahalgam will leave a lasting impression in your heart.
3. Aru Valley
Aru valley is a HubSpot for tourism. Situated 12 kms away from Pahalgam, Aru valley can be easily included in your Kashmir tour packages. Aru valley is blessed on both sides with hills and the river flowing through it is not only a blessing for the sore eyes, but is also a life source for the locals there. Tourists indulge in several interesting activities this place offers, like skiing in winter, fishing in the river, horseback riding, and picnicking on the lush meadows. During winter Aru valley turns into a winter wonderland while during summer it springs to life with colorful wildflowers and impeccable greenery.
4. Gulmarg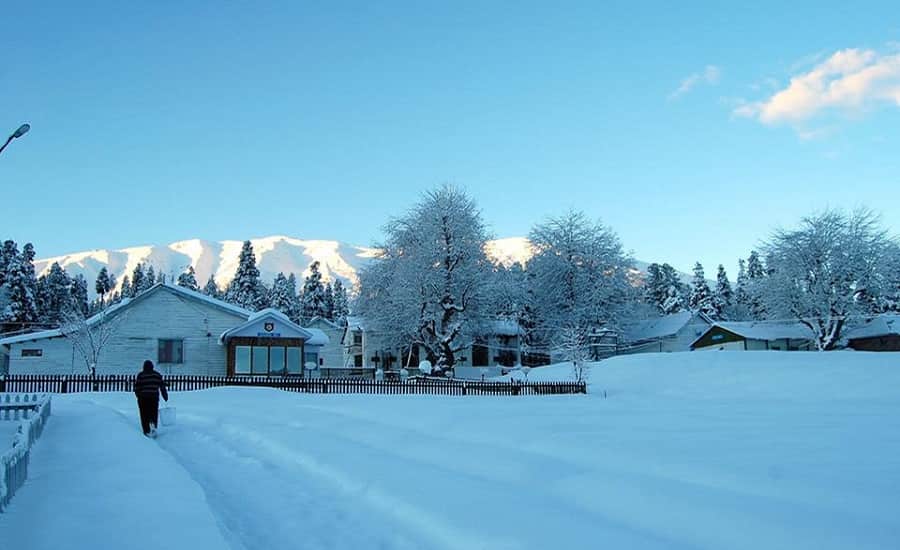 Gulmarg or the meadow of flowers truly lives up to its name. At 2,600 meters above sea level, Gulmarg can be termed the crowning jewel of Jammu and Kashmir. Did you know that Gulmarg is home to the 'world's highest golf course'? Home to a variety of endangered and exotic hill flora and fauna, it is a playground for the curious, peace-searching soul. From the Gulmarg biosphere reserve, the maharani temple, and seven springs to st. Mary's church and many more, Gulmarg is a paradise in every sense.
5. Chashmashahi Garden
The paradisical beauty of Kashmir is beautifully depicted through its huge collection of Mughal Gardens. Chashmashahi Garden is one such place. Located in the Zabarwan Range, overlooking the iconic Dal Lake, Chashme Shahi Garden was built in 1632 and has been encapsulating visitors ever since. The garden represents Mughal architecture design at its finest. The garden is built around a natural hot water spring that creates an environment of utmost peace and serenity from the moment you walk in. people go there for a brief stroll, to clear their minds and just get a moment of pause.
6. Yusmarg
Yusmarg or the meadow of Jesus is a hill station located in the western region of Jammu and Kashmir. Situated 47 kms away from Srinagar, Yusmarg is replete with soulful wonders like pine nurseries, small and big water bodies, lush meadows, and clear blue skies. The pleasant flora and fauna collection makes its a treat for people who love exploring. Other than experiencing serenity many people love to trek and camp around Yusmarg while also keeping an eye out for the local animal population like wolves, bears apes, etc.
7. Sonmarg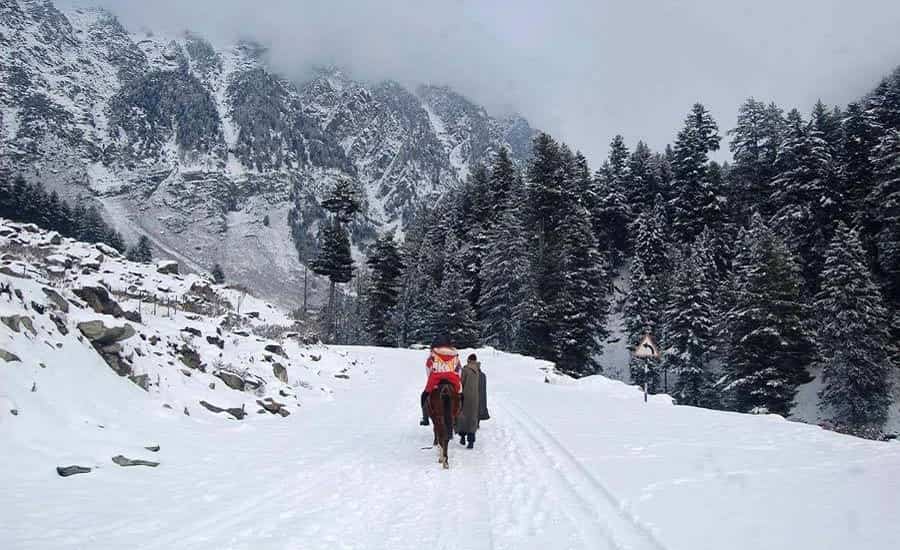 While talking about places to visit in Kashmir, Sonamarg is probably one place that is unmissable. The name translates into the meadow of gold and is a very whimsical holiday destination. Not only does Sonamarg boast of abundant natural beauty, but it also holds a lot of historical value as it once was the gateway to the ancient silk route. Currently, tourists flock to Sonmarg to experience mini Switzerland in India. It has become very popular among hikers, trekkers, and even fishermen. You will be seeing a different perspective of the Himalayas from Sonamarg.
8. Dachigam National Park
Located 22 kms from Srinagar and occupying the eastern end of Dal Lake is a paradise for adventure seekers. Dachigam national park literally translates into 10 villages, as an honour to the 10 villages that were once relocated due to its formation. Protected since 1910, a visit to Dachigam is a must, especially if you are a wildlife enthusiast who loves feeling closer to nature. Dachigam is home to a variety of animals like Kashmir Stag, Kashmir Grey Langur, Musk Deer, Snow Leopard, Pygmy Owlet, Woodpecker, etc. open throughout the year, Dachigam jeep safari is a must-have experience, and if you are lucky you may even spot a snow leopard!
9. Verinag
Famous for its natural hot springs and Mughal Gardens, Verinag is located in the Anantnag district of Jammu and Kashmir. Verinag is more than just a tourist spot, it is called the 'heart of Jhelum' and also the very first view of Kashmir. The idyllic gardens surrounding Verinag are blessed with rich historical and mythological accounts that make a visit there even more special. This picturesque little town marks the entrance to Kashmir and has found its mention in a number of different Hindu texts. The Pir Panjal Range adds a lot of dramatic geographical goodness to the otherwise shapeless pond.
10. Srinagar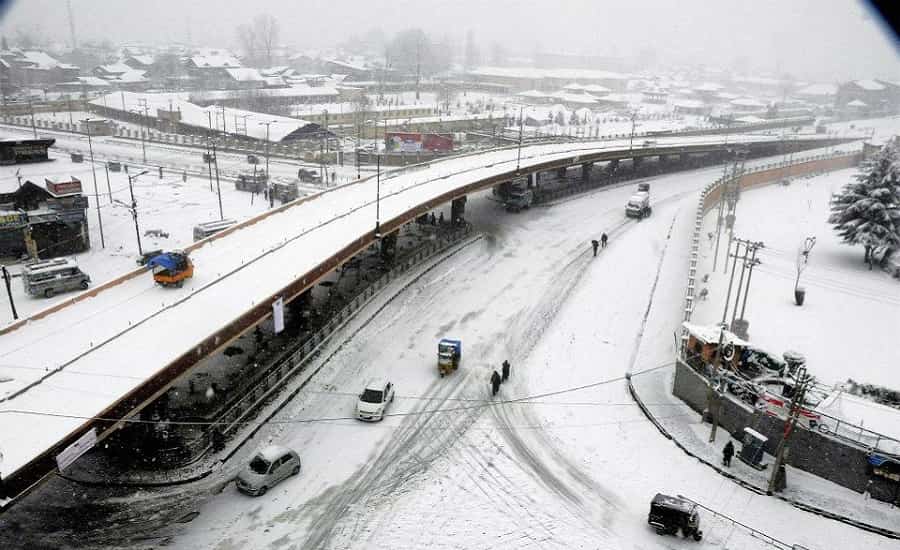 Srinagar is the largest city in Jammu and Kashmir and is probably one of the most beautiful hill stations in India. Bounded on all sides by massive Himalayan Mountains, Srinagar is dotted all over with glimmering lakes and Mughal gardens which is why it is also referred to as the city of lakes and gardens. Srinagar is the perfect holiday destination for everyone. From honeymooners to groups of friends and family vacationers, Srinagar is the perfect getaway. Visiting Srinagar will be a deeply rejuvenating experience where you will also come to learn more about Kashmiri culture and Indian culture as a whole.
11. Shalimar and Nishat Bagh
Gracing the eastern end of Dal Lake, Nishat and Shalimar Bagh are two of the most famous and must-visit gardens in Kashmir. Nishat Bagh is made in the form of a terraced garden and is the 2nd largest garden in Kashmir, the first one being Shalimar Bagh. Nishat translates into Garden of joy and is set against the perfect frame of the Zabarwan Range. Shalimar Bagh was a dream project for Emperor Jahangir as a gift for his favourite queen. Shalimar Bagh is brilliantly made with a smart, modern, and clean design with a beautiful and exotic flower collection.
12. Drung Waterfall
Located about 50 kms away from the capital city of Srinagar, Drung waterfall is the ultimate picnic spot for holiday goers. Located close to Gulmarg, you can go waterfall chasing at this beautiful location where the water freezes over during the peak winter months. It is truly a magnificent sight to behold and to some, it may seem like something right out of a storybook. Other than the waterfall, the region is home to several lesser explored caves that will definitely pique your interest and leave you spellbound.
13. Gurez Valley
Famous for its impeccable natural beauty, vast forests, thriving pasturelands, green meadows and a wholesome serene environment, Gurez Valley is a must-visit for everyone traveling to Kashmir. Hidden amidst the high Himalayan Mountains, Gurez valley was once a very important route of trade as it was the gateway to the ancient silk route from Europe to Kashgar in China. On an elevation of 2,400 meters above sea level, and bounded by snowcapped peaks, Gurez valley is a remarkable hill station that will make your jaw drop.  It is also home to a diverse range of flora and fauna supported by the Kishanganga River flowing through it.
14. Kupwara
The natural beauty in Kashmir never ceases to amaze. Kupwara is blessed with incredibly lush greenery, glimmering lakes, and large lofty mountains. The pathways are lined with dense lush tree collections, green foliage, and peacefully babbling streams. This underrated tourist destination in Kashmir is nestled in the Himalayas, Kupwara connects the Karna tehsil to the rest of the India-administered Kashmir. Gracing the Shams Bri Mountain Ranges, Kupwara is famous for its old folklore and mystical charm. People visiting Kupwara can learn more about the Kashmiri culture, go on hiking and trekking expeditions and just soak in the immense peace.
15. Shankaracharya Hill
Situated on top of the Shankaracharya Hill on the Zabarwan ranges is a Hindu temple dedicated to Lord Shiva. Overlooking the entire Kashmir valley, this hill holds immense importance to Hindus as well as the local residents of Kashmir. Historically and traditionally, this temple on top of the hill is the oldest temple in Kashmir. The hill is named after the great Hindu sage and philosopher, Adi Shankaracharya who visited this place during the 8th century. It is a spiritually active destination and a must-visit for everyone visiting Kashmir. The place offers the perfect combination of peace, spirituality, and a hint of adventure too.
16. Apharwat Peak
Gulmarg never ceases to amaze with its impeccable natural beauty. One part of this beauty is the Apharwat peak which summits at a height of over 14,000 feet above sea level. Since the LOC is just a couple of kms away from here, it is an important strategic point. Due to its elevation, the peak remains snowbound for a major part of the year. There are a lot of fun activities for the tourists to indulge in. Going on a gondola ride above the pine and snow-covered landscape is an indescribable view. Skiing and snowboarding down the peak are two of the other fun activities for tourists to experience.
17. Patnitop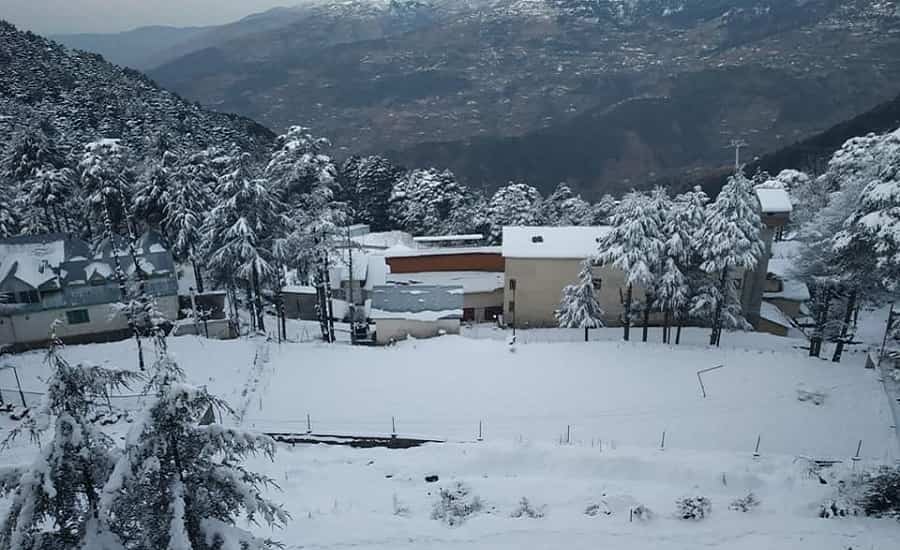 Patnitop is blessed with beautiful, panoramic views, lush green meadows, and beautiful vistas as far as the eyes can see. Patnitop offers a handful of adventure activities for tourists to enjoy and spend quality time with the family while there. There are many options for tourists to explore in Patnitop. A short hike from Patnitop will lead you to Nathatop which is the spot for many adventure activities like skiing and paragliding. Other interesting spots to explore in Patnitop are Naag Mandir, Kud Park, Billoo Ki Powri, Madhatop, Sanasar Lake, and many others.
18. Doda
Situated amidst nature, Doda is the perfect tourist destination on the eastern edge of Jammu city. Doda is home to several tourist hotspots for visitors to spend quality time in the middle of nature. Other than Bhaderwah, Chinta Valley, Seoj Meadow, and Bhal, Doda also holds a lot of spiritual importance due to the presence of the holy Kailash Kund. Every year in august, many Hindu devotees trek up to the Kailash Lake to offer their prayer and take holy dips in the lake waters. A visit here will be a deeply soul-rejuvenating experience for mind, body, and soul.
19. Anantnag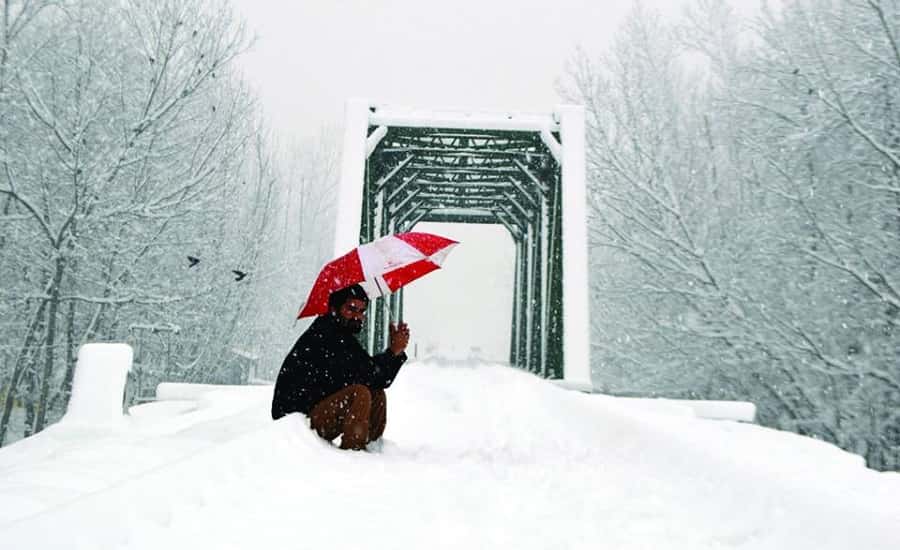 Formerly known as Islamabad and over 50 kms away from Srinagar, is the home to some of the most spectacular vistas you can lay your eyes on. With lush meadows and deep valleys lined with gushing, clear rivers, Anantnag is an important tourist destination in Kashmir. Visitors can indulge in a world of sightseeing and activities in Anantnag. Anantnag is very deeply associated with Amarnath yatra and is a playground for travelers. You can visit Martand Sun Temple, Kishtwar National Park, Imambara, and numerous big and small lakes. If you wish to ditch the touristy crowds and soak in some nature, then.
20. Wular Lake
Your holiday in Kashmir remains incomplete without a visit to Wular Lake. Wular is one of the largest freshwater lakes in South Asia. It's a rather unique lake, whose size changes depending on the season and during the afternoon one can even witness high, leaping waves. One can see a massive range of flora and fauna here along with whimsical fish life. The lake also possesses a small man-made island which was made by an erstwhile king of J and K. Go there for a dose of history against the backdrop of untouched natural beauty.
Frequently Asked Questions (FAQs)
Q. When Is The Best Time To Visit Kashmir?
Ans. March to June is the best time to visit Kashmir.
Q. When Can I See Snow In Kashmir?
Ans. December to February is the best time to see snow in Kashmir.
Q. What Are Some Famous Souvenirs I Can Buy In Kashmir?
Ans. Tourists can buy Pashmina Shawl, dry fruits, traditional Jewellery, carpets, and silverware.
Q. Which Foods Are Famous In Kashmir?
Ans. Best Kashmiri cuisines are yogurt lamb curry, Mutton Rogan Josh, Paneer Chaman, Haak, Khatte Baingan, Kashmiri Saag, etc.
Q. What Are Some Things To Do In Kashmir?
Ans. People can indulge in activities like Gondola Ride, Shikara Ride, snow sports, and biking among others.