Odisha is one of the eastern states of India which lies on the Bay of Bengal. There are many historical places and ancient temples to visit in Odisha (Orissa) like Konark Sun Temple, Shanti Stupa Dhaulagiri, Caves of Khandagiri etc. We can visit many zoological gardens like Nandankanan Zoological Park, Simlipal National Park in Odisha.
List of 10 Tourist Places to Visit in Odisha
1. Konark Sun Temple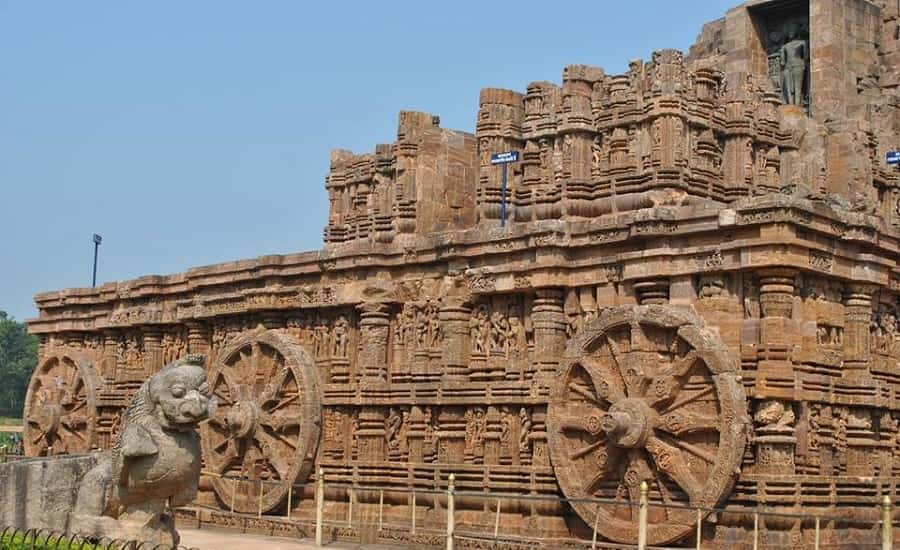 It is one of the historical monuments of India which is declared as the World heritage site of India. Like other religious places, this temple also has many beliefs behind the construction of this temple. The temple of Konark is dedicated to the Lord Sun and the whole temple's construction is based on the wagon of the Lord Sun which is getting pulled by 7 horses. The main attraction of this temple is Chandrabhaga Mela, which is celebrated in the month of February. The temple is also famous for its Dance Festival where one can see numerous stalls selling handicrafts which are the most attractive part of this festival. The handicrafts which we get from here represent the art of Odisha. There are some other places where we can wander in Konark like- Astaranga Beach, ASI Museum etc.
2. Puri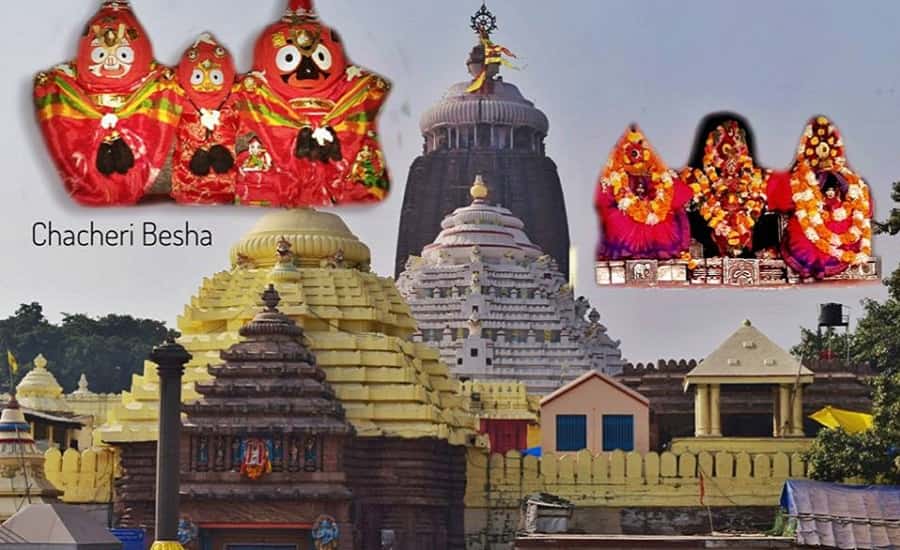 This city of Orissa is famous for its beautiful Jagannath Temple and the Puri beach. It also gets included in the Char Dham Yatra. Odisha is known for its Golden Triangle that gets formed by the three major attractions of Orissa i.e. Puri, Konark and Bhubaneswar Temple. People from every nook and corners of the country flock at this place to enjoy the festival called "Rath Yatra" which gets celebrated in the month of June- July. This beautiful and sacred city is getting developed nowadays as many industries are getting set up to enhance the beauty of this place. There are many other places to visit if one wishes to enjoy like- Narendra Tank, Puri Beach, Markandeshwara Temple. Puri is a place where one can enjoy the nature, fresh air and the Odiyan Culture.
3. Bhubaneswar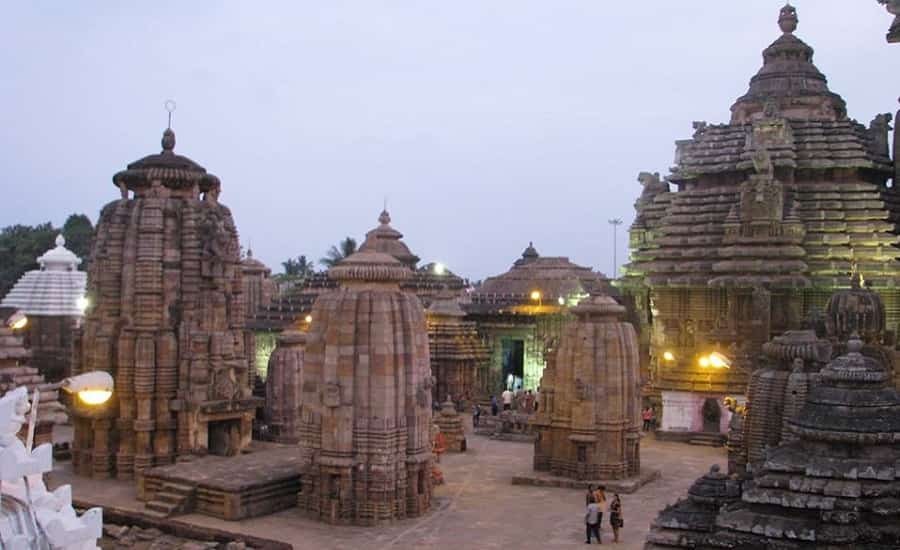 Bhubaneswar is the capital city of Orissa which is famous for its beautiful ancient temples. One can visit many temples in Bhubaneswar as the place is clubbed with ISKON Temple, Rajarani Temple, Lingaraj Temple, Parasurameswar Temple and other small temples. Bhubaneswar is not only a national tourist place but also an International tourist place. People from India and other countries come and enjoy the beauty of worldwide famous Hirakud Dam and Bindu Sarovar. The sculptures and the carvings of the temples make them more beautiful. We can find many ISKCON Temples in different cities of the country but the one which is in Orissa is the most famous one and there is a rule of this temple i.e. only Indians are permitted to visit this temple.
4. Cuttack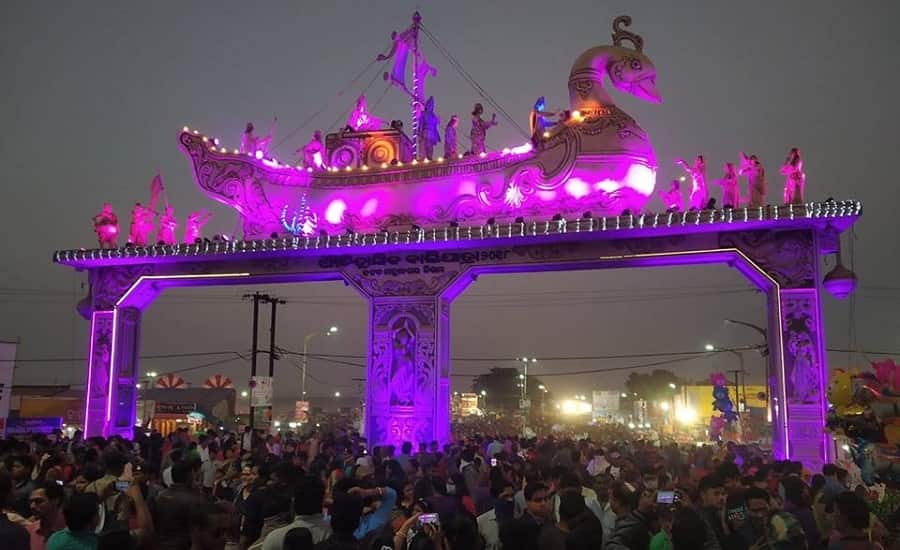 This city of Orissa is known for its rare handicrafts whose inflow and outflow defines this city as a trade city. The handicrafts of this city are transported not only inside the country but also outside the country. This city is always bumbled with cultural activities and is always dipped in organizing cultural festivals like the Bali Yatra (Jatra), Sumatra and the Kite Festival. The other major attractions of this place are Bhitarkanika Wildlife Sanctuary, Barabati Fort, Dhabaleshwar, Paradeep Beach, Stone Revetment. Barabati Fort is a tall building which was built with the intention of saving the city from its enemies and nowadays it is used to organize various sport events and cultural activities. The Bhitarkanika wildlife Sanctuary is a part of attraction due to the presence of King Cobra, Indian Python and some rare species of plants and animals.
5. Chandipur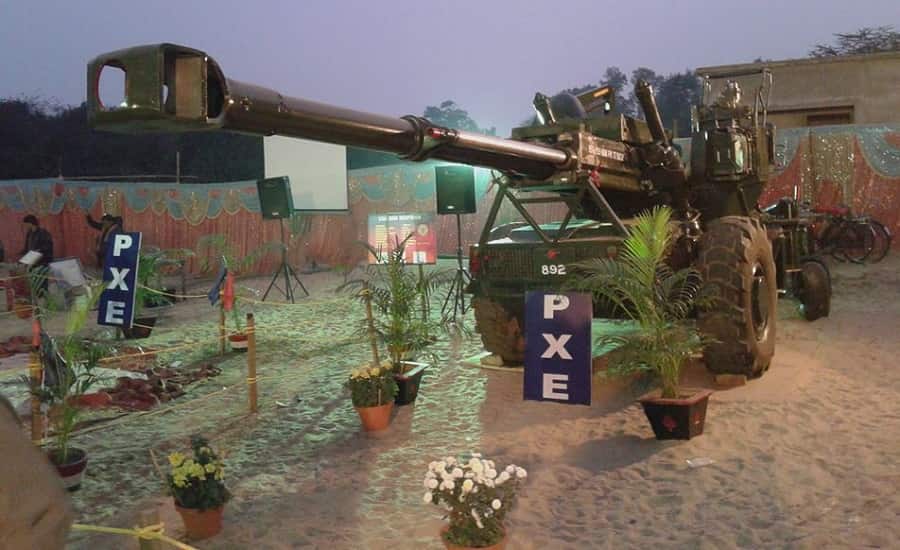 Chandipur is a small village of Orissa which is settled on the coastline of Orissa and it is famous for its enchanting natural beauty and blossomed air. Tourists come here to enjoy the beautiful sight of sun rise and sun set at the coastal beach. There are many other places to visit in Chandipur like Nilagiri, Simlipal Forest Reserve, Panchalingeswar Shrine and Remuna. Remuna is a sacred place where one can go if he/she wants to get the inner peace from the hectic life. Panchalingeshwar Shrine is a place which is mostly special for those people who are fond of adventures as they can enjoy various adventurous activities like trekking, over there. Nilgiri hill of Orissa always lingers with the sacred air because of the Jagannath Temple and is known as an adventure spot.
6. Rourkela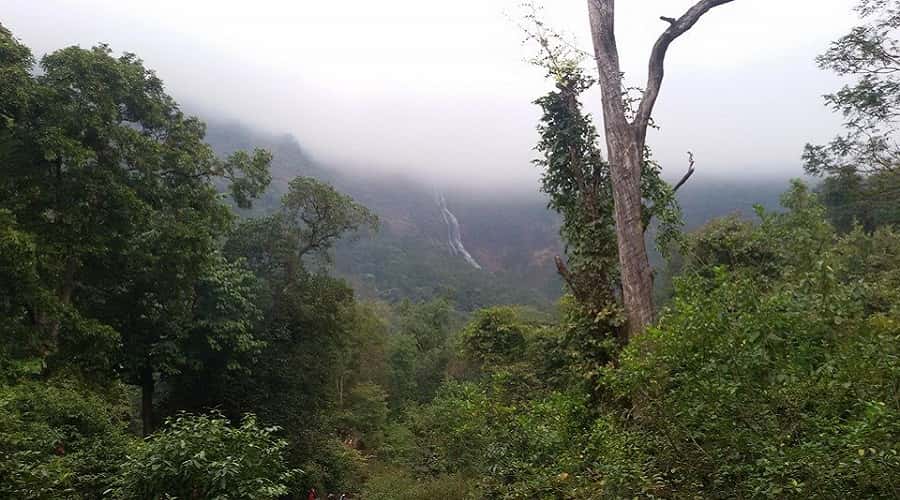 Rourkela is known as the steel city of Odisha as it is huddled with many steel industries. We can get to know about the religious familiarity of Rourkela by reading two holy books of Hindu (Ramayana and Mahabharata). Like other places of Odisha, Rourkela is also famous for its natural beauty due to Khandadhar Waterfall, Darjing and Deoghar. If one plans to visit Khandadhar Waterfall of Rourkela then he/she needs to visit it during day time only as we cannot get any accommodation there. We can find a very famous Biju Patnaik Hockey Stadium where many tournaments get organized at this stadium. There is a nationwide famous festival celebrated in Vedvyas whose name is "Shivratri Mela" which gets organized for 10-14 days and shows the cultures of various religions.
7. Jeypore Stadium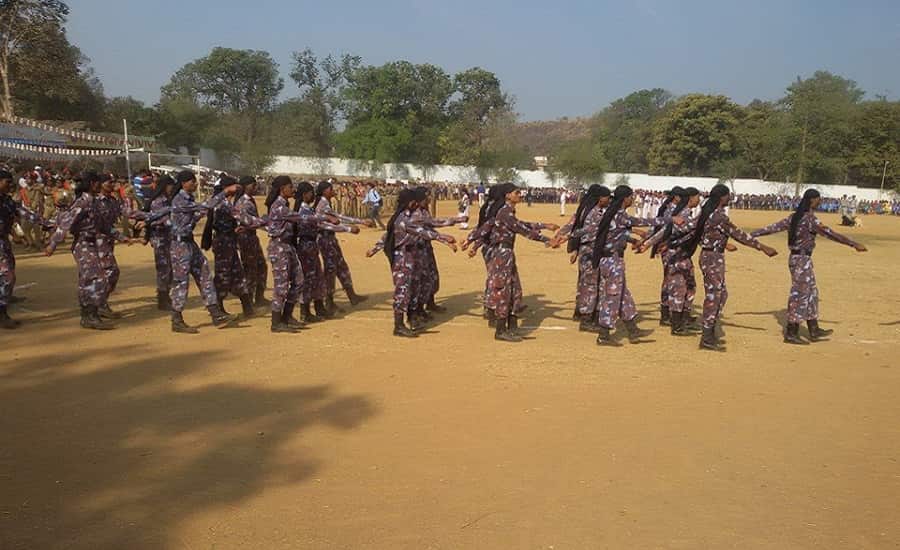 A perfect holiday spot for those who are frustrated with his/her busy and harsh life and wants to be free from their hectic city life. One can enjoy the everlasting beauty of the fresh water lakes, waterfalls and valleys at this place. There are three famous waterfalls in Jeypore which are Shakti Waterfalls, Duduma Waterfalls and Bagara. Sunabeda is another attraction of this place as its lush valleys attract tourists towards its natural beauty. The landscapes of this place are the most adorned and striking elements to attract tourists towards this place. The other attraction of Jeypore Stadium is Kolab Hydroelectric Power reservoir and Botanical Garden which is a very nice picnic spot where one can enjoy the boating rides also.
8. Shanti Stupa Dhauligiri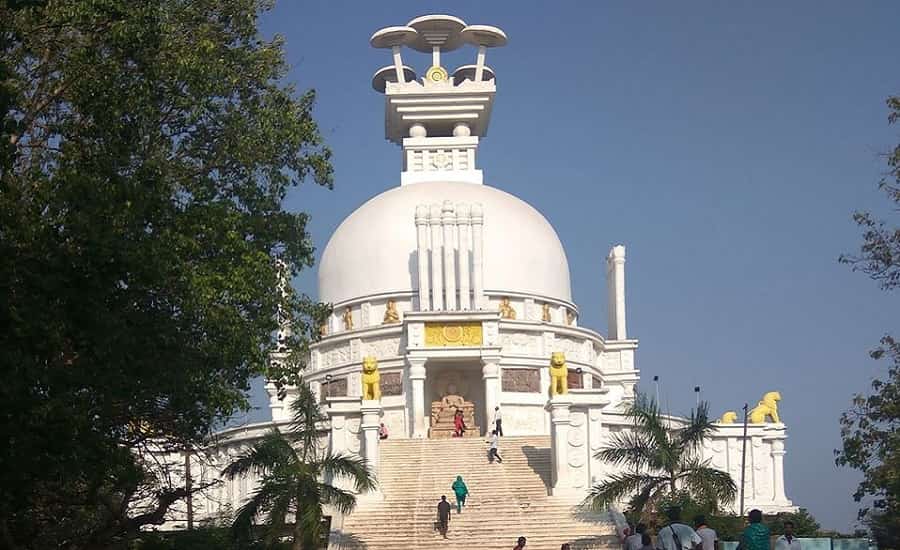 This is also known by its other name "Peace Pagoda" and it is one of the monuments which was built during medieval period and has still retained its worldwide fame. The origin of this monument is associated with the peace story of King Ashoka and was made in the remembrance of the end of Kalinga war. One can see a very tall statue of Buddha which is the major attraction of this Stupa. The stupa is structured in the dome shape.
Main Attractions of Dhauligiri
The entrance of the Stupa- The entrance of the Stupa is carved out of rock cut elephant and makes it more attractive.
Footprints of Buddha- We can notice many footprints of Lord Buddha inside the Stupa.
Bodhi Tree- It is a symbol of Buddhism and we can easily find Bodhi Tree in all the Buddhist Temples.
Pipli is another place to expedite if one wants to do and it is very near to Dhauli.
9. Daringbadi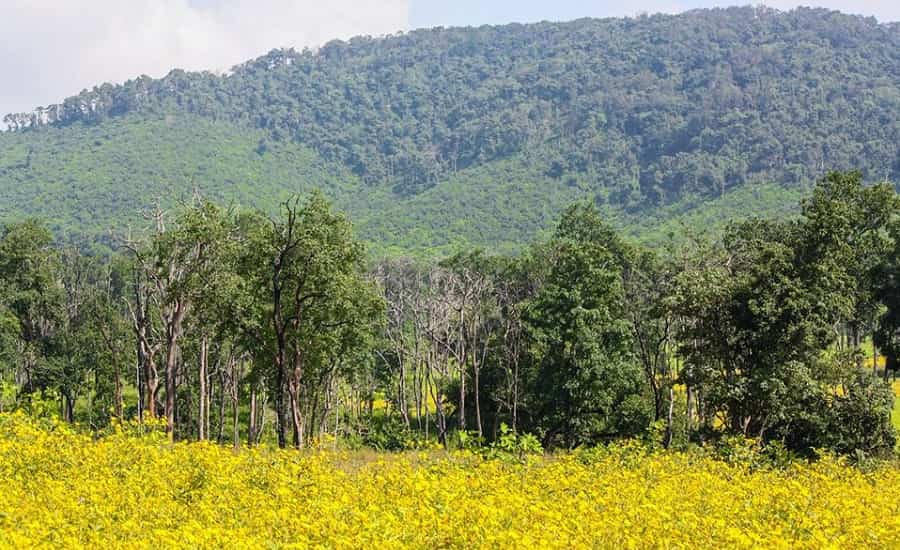 Though Odisha is a state known for its ancient temples and beautiful beaches but Odisha is not limited to temples and beaches only, we can consider this place for a hill station trip also. Daringbadi is a hill which is beautified with pine trees, coffee gardens and numerous beautiful valleys. People call this place as "Kashmir of Odisha" due to its intensified beauty and can be visited any time as there is no weather restriction to expedite this place.
Main Attractions of Daringbadi
Some nearby Sanctuary- Near to Daringbadi, one can visit many sanctuaries like Belghar Sanctuary, Kotagarh Sanctuary etc.
Hill Park View- This is the place from where one can get the complete view of Daringbadi and in Daringbadi you can find many churches where you can pray to Lord and take the blessings.
Waterfalls and Rivers- Daringbadi Waterfall, Badangia Waterfall, Putudi Waterfall and Ludu Waterfall are some of the famous waterfalls in Daringbadi.
10. Chilika Lake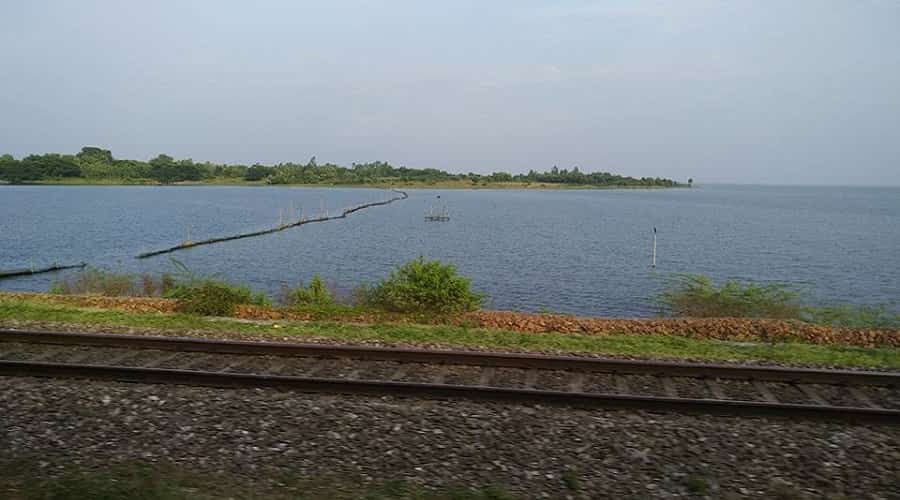 Chilka Lake Bird Sanctuary is a sea water pond which serves as a shelter to the migratory as well as native birds. This is the Asia's largest sea water lake having numerous Flora and Fauna of different species. One can enjoy the intensified beauty of sun set and the sun rise at this place. The most commonly found aquatic birds in the lake are White bellied sea eagles, herons and flamingos. One can spot some wild animals too at this place like Blackduck, Hyenas, Spotted dear etc.
Main Attractions of Chilka Lake:
Kalijai Temple- It is situated on an island where we can spot the shrine of Goddess Kalijai. Natives of Odisha especially the fishermen take the blessings og this goddess as they take it as their good luck.
Nalabana Island/ Bird Sanctuary- It is an island where we can see the beauty of the white bellied sea eagle, black tailed godwit.
Rambha Bay- This place gets selected as a honeymoon spot due to its natural beauty and implausible landscapes. One can see the beauty of rare Olive Ridley Sea at this place.