Gujarat is home of the great Rann of Kutch, world's tallest statue – Statue of Unity, Asiatic lions, Dwarkadhish temple, Harappan site of Dholavira and so much more. Apart from the significant historical and tourist destinations the culture and tradition of Gujarat is very unique and distinct from the rest of India. This is reflected in their food, fairs, festivals and clothes. It is the perfect place for spending a holiday vacation with your family and you will even be thrilled to know that there are so many fun and entertaining tourist places here that range from Gir National Forest to Daman and Diu Islands and Saputara hills. The variety of experiences Gujarat has to offer is remarkable but to make your holiday even better, a good and understanding tours and travels company is important. If you are looking for the right company offering just the package you need then here are the top 10 tour operators in Gujarat:
List of 10 Best Tour Operators in Gujarat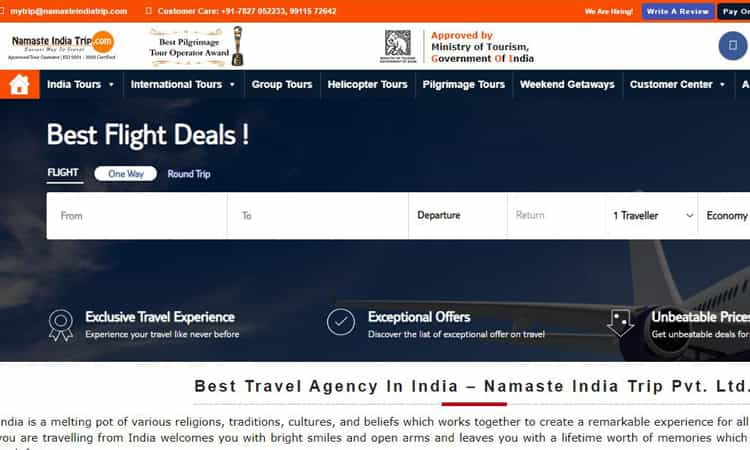 Namaste India Trip has carved out a reputable name in the travel industry with its immaculate range of packages. They offer the best priced international and domestic packages. In their plethora of national packages where they include Uttarakhand tours, Kerala tour etc. one of the best places where their expertise comes to play is Gujarat tours. The itineraries are customer centric and enable the traveller to have a fun packed holiday which includes sightseeing of Ahmedabad, Rajkot, Somnath, Dwarka, Saurashtra, Rann Utsav and Kutch packages etc. all the packages are create by travel experts and are available at the most reasonable rates.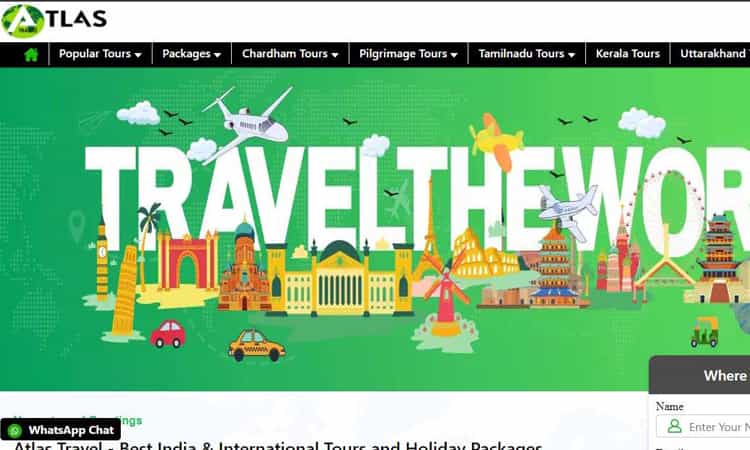 If you have a plan in mind then atlas travel is a company which offers all types of packages for all types of travellers. They have well curated packages for people going on pilgrimage tours, international holidays, wildlife thrilling adventure and honeymoon to exotic locations. Gujarat is one of their niches where they have attained a sort of an expertise. They offer soul stirring and memorable trips through a variety of whimsical and wholesome packages like tour of statue of unity, Gujarat tour by IRCTC, heritage tour, Panch Dwarka Yatra, wildlife expedition of Gir, spiritual tour of Somnath and Dwarka among a range of others. Go sightseeing with knowledgeable guides and take pictures of some of the most mesmerising views.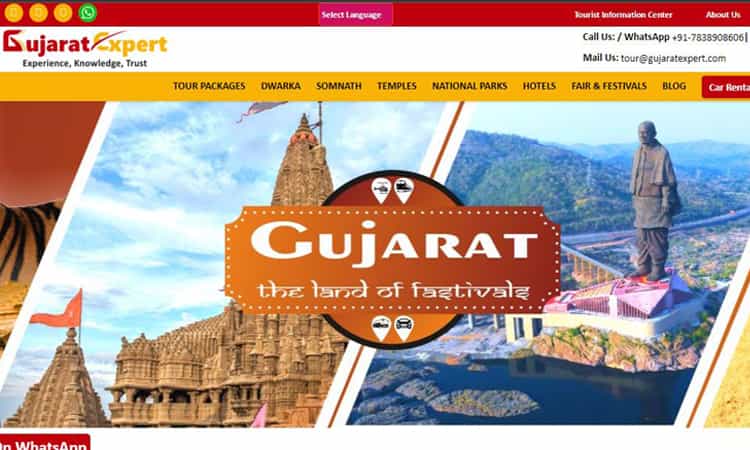 Just as the name suggests Gujarat expert has been offering a wide range of customizable and customer friendly packages. They have detailed itineraries which takes you through a wide variety of fun experiences. Being home to Dwarkadhish temple they have a number of packages that cover everything from Rann Utsav packages, Panch Dwarka tour, best of Kutch experience, complete pilgrimage tour of Gujarat, Gir Jeep Safari, relaxing holiday in Diu and so many more. Each of the package is tailor made and fairly priced to make sure that you have best Gujarati holiday experience at the most affordable rates.
4. Akshar Tours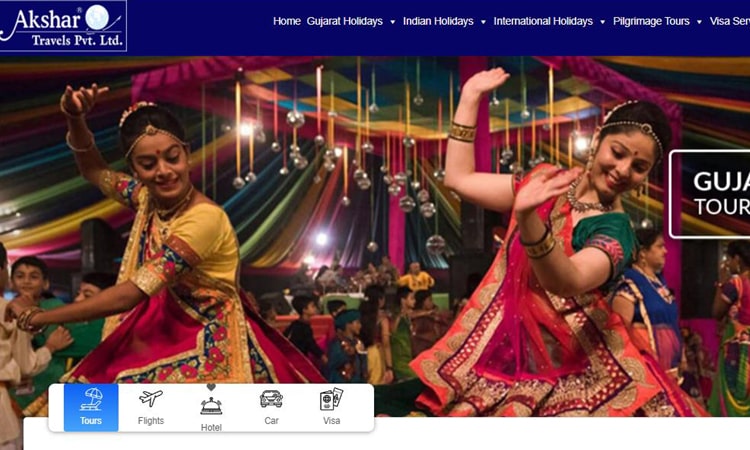 Another important name that comes up among one of the best tour operators here is Akshar tours. They take you for complete spiritual and refreshing tour without all the hassle. The beauty of this place can be experienced in a grander manner since the packages they have to offer include wildlife tours, pilgrimage circuit, treasures of Gujarat, royal palace tour, Rajasthan with Gujarat tour etc. explore the western most state in a more inclusive and personal manner which will leave you with a lifetime worth of memories.
5. Gujarat Travel Agent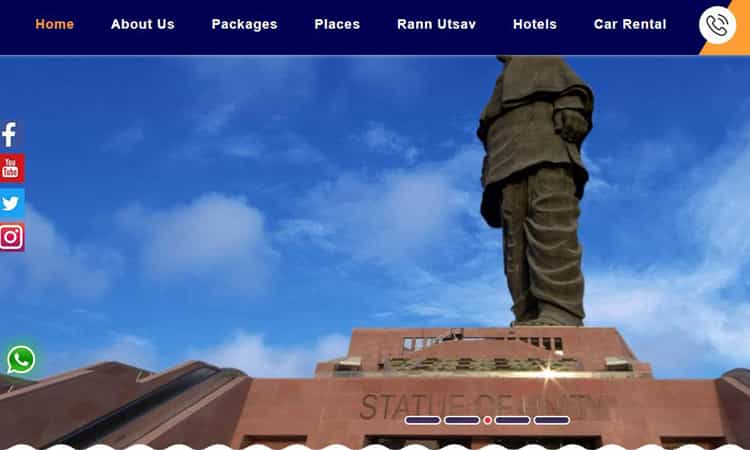 This is a travel agency as well as a tour operator that offers you a wide variety of wholesome Gujarat travel packages. You can choose from the glorious Gujarat package, Shaktipeeth and temple tour, royal tour, textile tour, tribal communities tours, Panch Dwarka Yatra circuit, Dwarka with Somnath tour package and so many more that the list would go on and on. You will be able to have a wonderful experience here and observe the traditions and cultures of the unique land of Gujarat, the best part is that the packages are so well priced along with the best services you will be glad that you availed one of their offers.
6. Flamingo Travels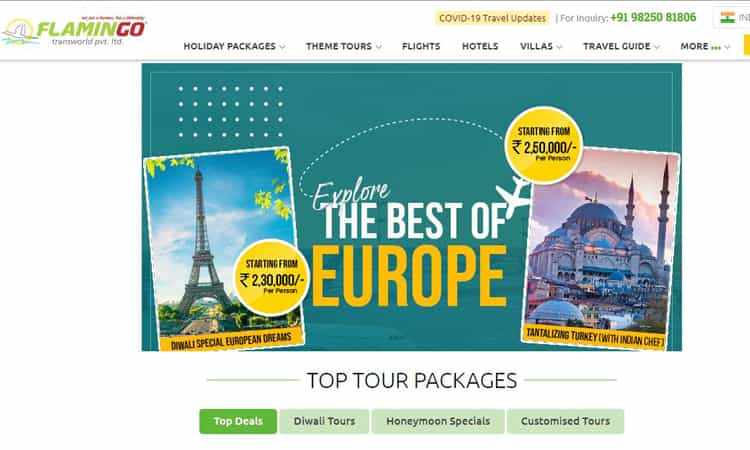 Flamingo is one such travel company which offers flexible and travel friendly packages which is available at the most reasonable rates. If you are looking for going on a family vacation but have a tight budget then flamingo offers some of the most fun packed travel experiences like weekend tour, discover Gujarat, heritage travel, short tour, festivals, theme tour packages for Gujarat etc. the itineraries are created with a lot of thought and keeping the interest of the travellers as a priority.
7. Mystic Gujarat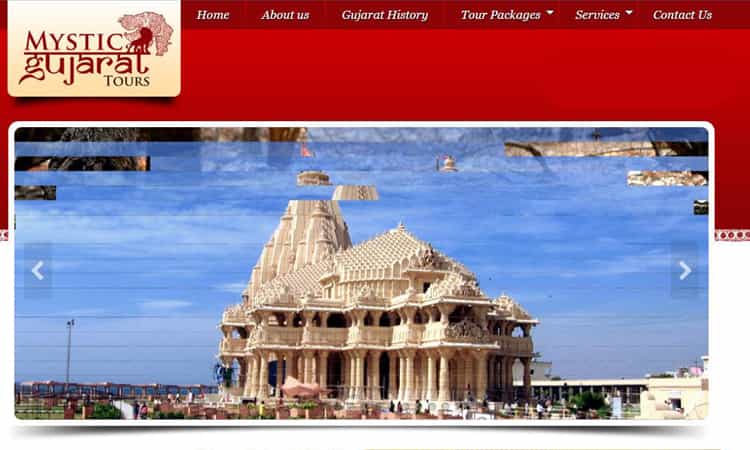 Ranking among one of the most sought-after travel package companies for Gujarat tours this company offers some of the most reliable, efficient and pocket friendly packages. The perfect solution for your family getaway to Gujarat where you can explore the wonders and beauty here along with having a deeply spiritual along with indulging in fun and entertaining activities for everyone. These packages include exploring the fabulous Kutch, colourful and exotic tour, Jal Mahotsav tour, soul of Saurashtra travel package, beach nature and wildlife tour package etc. surely a mystical experience is guaranteed.
8. Shakti Travels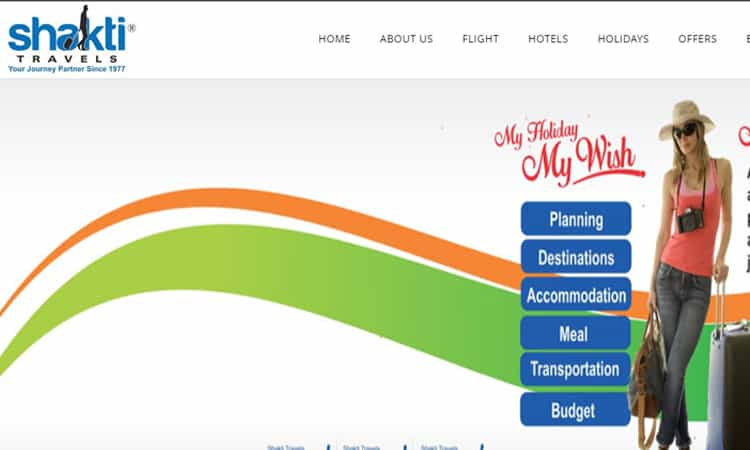 Shakti travels guarantees to make you experience the enchanting and ever-lasting beauty of Gujarat. With packages available to suit all your travelling requirements some of the packages here include Rann Utsav packages, 3 to 5 days of travel package, sightseeing tour of some of the most enthralling places here like Gir, Somnath, Diu, Rann of Kutch and many more. The packages are decently priced and not rigid ensuring space for any other inclusion or exclusion as per the client's need. Even if you need a weekend getaway tour then also this company is a good option to choose from.
9. India Temple Tour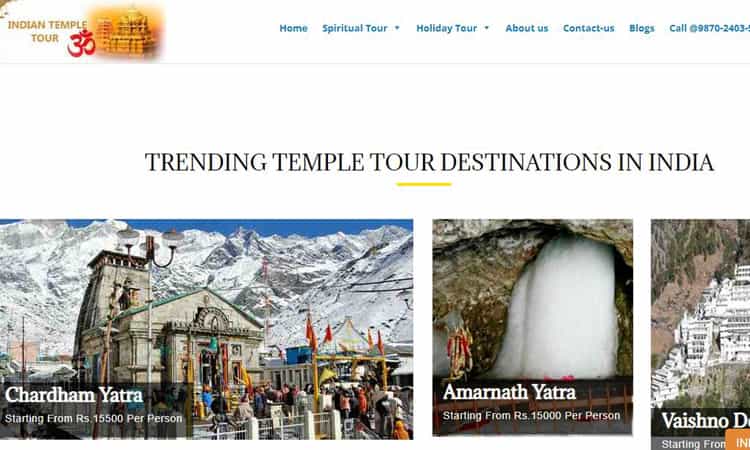 If you are looking for a complete spiritual and religiously refreshing experience in Gujarat then India temple tour is a great choice for you. Some of the most interesting and well curated packages offered by them include Somnath Dwarka Darshan, Gir with Diu Tour, Kathiawar with Kutch tour, Panch Dwarka, Rann Utsav travel package etc. their packages are created in such a way that it enables the traveller to get the most out of your visit to Gujarat. You can pick your choice and book the package that suits you best online. If you are the religious type then this is the perfect choice for you.
10. Om Shubh Yatra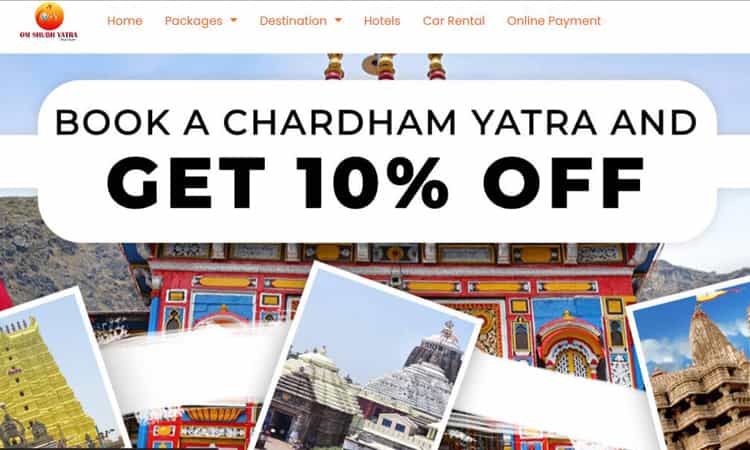 Om Shubh Yatra is listed among one of the top tours and travels company for Gujarat. You can easily check out their wide ranging and impeccable packages at the most unbelievable prices. From trips to Gir, Somnath, statue of unity and Dwarkadhish some other of their packages include visits to beaches, temples and historical sites. The day's range from 5 to 8 days but this can be changed according to the requirement of the client. So what are you waiting for the wondrous land of Gujarat is waiting to be explored, book one of your packages now.