Ahmedabad or Amdavad, offers everything a tourist is looking for in order to have a memorable time with their loved ones. From opulent and timeless architectural structures to modern day marvels, Ahmedabad is a bustling hub of culture, tradition and heritage. Home to some of the most pristine beaches in the Indian subcontinent, impressive museums and divine temples this famous tourist destination is a great holiday escape for families, friends and couples. Some of the most attractive tourist places here are steeped in deep traditional and cultural vibrancy which radiates brilliantly even throughout these by gone eras. The entire state is replete with not only places of immense tourist interest but it is also dotted with a number of religious centres and temples. Being the birthplace of human civilization as well as the home to the iconic nationalist movements during the independence movements, Ahmedabad truly is a cultural and heritage centre of the subcontinent. This place is a grand mosaic of the true spirit of Indian architecture, nationalism, history and culture over a long period of time.
Here are some of the must visit places in Ahmedabad: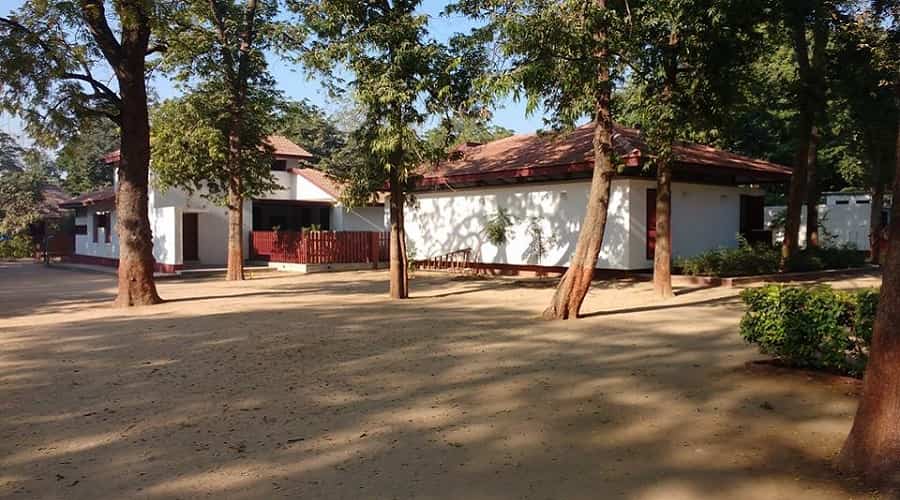 This iconic place used to serve as the residence for the father of the nation Mahatma Gandhi and his wife, Kasturba. This site is undeniably one of the most attractive and popular tourist attractions in the entire state of Gujarat and is graced by the presence of thousands of visitors on a daily basis. The location of this ashram is set on an extremely serene stretch of Sabarmati River. Also known as Gandhi Ashram this place is also famed for being the starting point for the famous 'Dandi march'.
Opening and closing timings – 8:30 am to 6:30 pm; all days of the week
2. Jama Masjid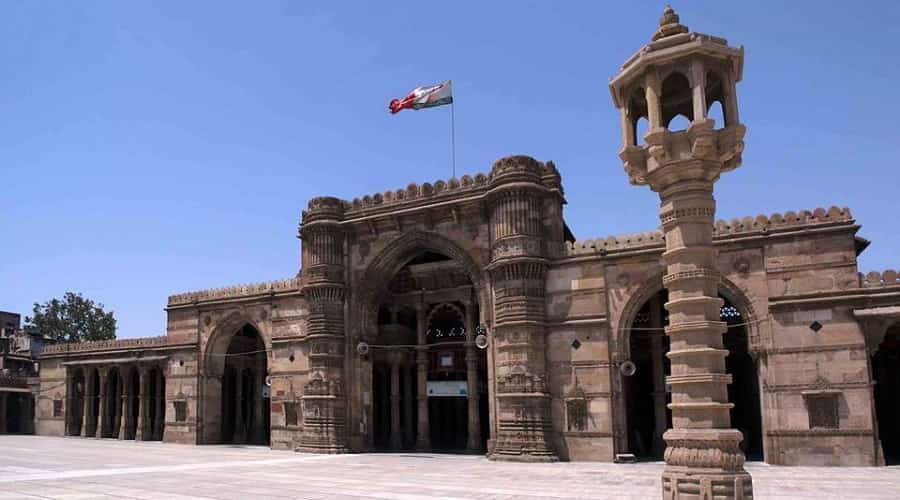 Constructed by Sultan Ahmed Shah during the year 1424, this affluent structure is as majestic and as opulent as its namesake mosque in Delhi. Situated right adjacent to the famous Bhadra fort the beauty and structure of this mosque is simply stunning. The deeply intricate architectural creation which is complete with fine designs and carvings attracts a number of architecture buffs and history enthusiasts from all over the world to study this incredible work of fine art.
Opening and closing timings – 6 am to 8 pm; all days of the week (the doors are closed for visitors during prayer hours).
3. Swaminarayan Temple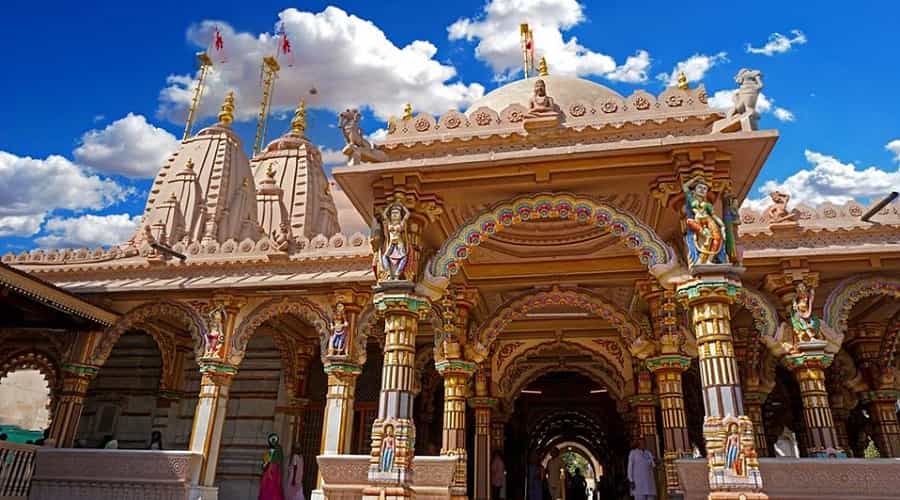 Built as per the instructions of Bhagwan Swaminarayan, this temple is important for being the very first temple of the Hindu sect of Swaminarayan Sampraday. This 19th century temple is dotted with yellow and green coloured sculptures of gods and goddesses. The interesting fact about this temple's architecture lies in the fact that it has been based completely on Burma teak wood where every bracket is of a different and brightly coloured shade. The best time to visit this temple is during the eve of Diwali when the entire temple is adorned with vibrant decorations.
Opening and closing timings – 6 am to 7 pm; all days of the week.
4. Calico Museum of Textiles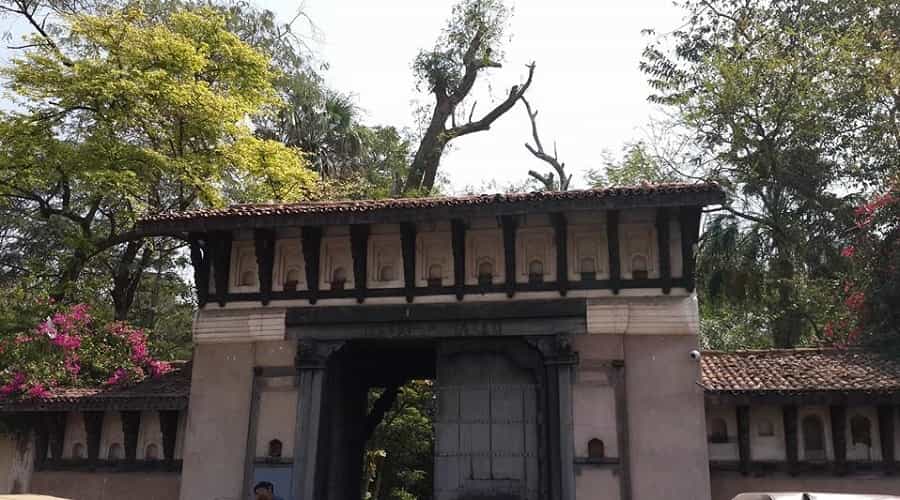 Founded in the year 1949 and managed by Sarabhai foundation, this museum was originally home to the Calico mills. This uniquely vibrant museum was founded by Ananda Coomaraswamy and to this day is a magnet to all sorts of travelers and visitors from all across the globe due to its uniqueness. The textiles that are out up on display include all sorts of clothing that were utilized by the Mughals and other rulers of 15th and 19th centuries along with these there are also various embroideries, tie dyed textiles and other textiles of religious relevance.
Opening and closing timings – 10 am to 12:30 pm and 2:45 pm to 4:30 pm.
5. Auto World Vintage Car Museum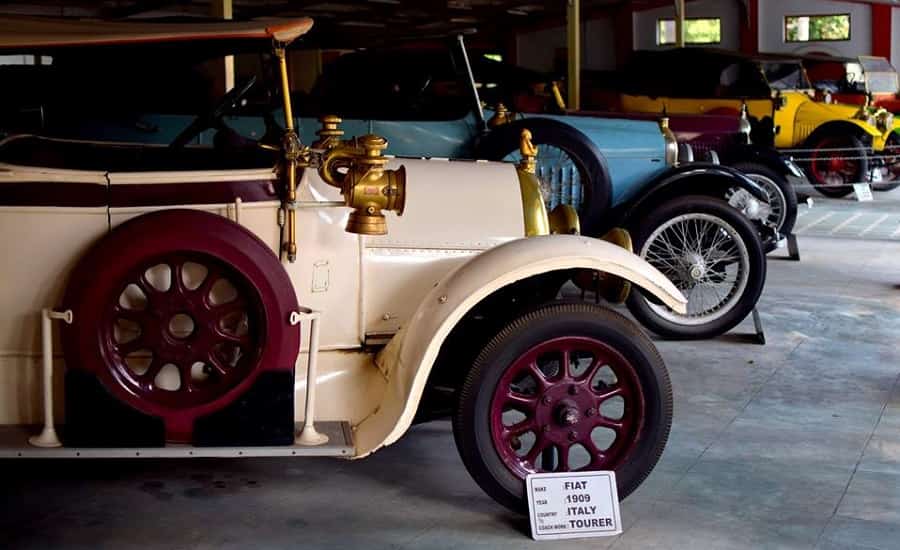 Built in the year 1927 by General motors India, this museum is one of the prime centres of tourist attractions in India. Even if you are not a gear head, you will be mesmerized and drawn in by the sheer elegance and magnificence of these vintage and antique cars. This car museum in Ahmedabad ranks among one of the top car museums in the world. The collection includes everything from convertibles, sports cars and rare limousines to well-known brands like Lincolns, Mercedes Cadillacs and Maybachs and many more. You can also pay 500 rupees for a 3.5 km ride in any of the vintage cars present there.
Opening and closing timings – 9 am to 1 pm and 2 pm to 9 pm
6. Kankaria Lake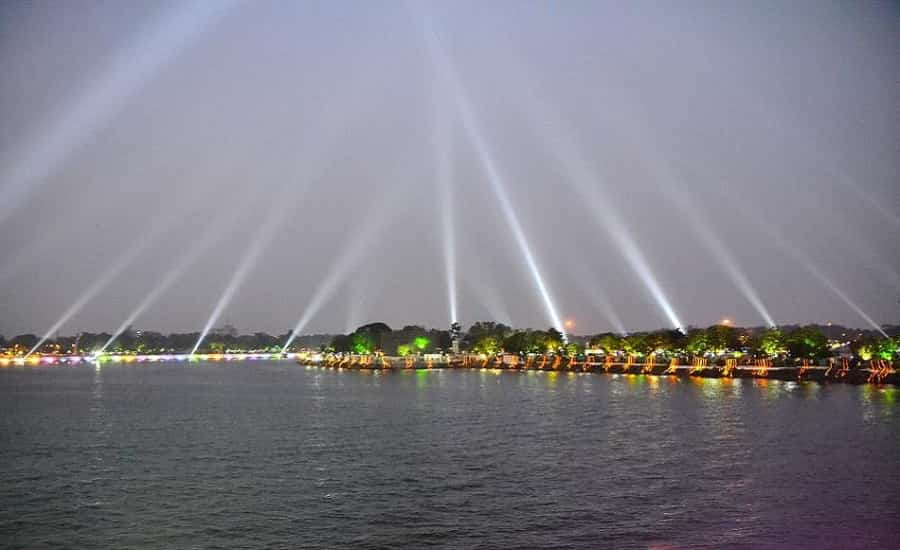 Completed in the year 1451 this manmade creation is the 2nd largest lake in Ahmedabad. Gradually over time, a vibrant and lively lake front has developed where families and friends visit together to spend some quality time with each other and bond over some fun entertainment activities like toy trains, zoos, water park, tethered balloon ride and so much more. There is every sort of fun activities available for every visitor from kids to adults.
Opening and closing dates – 9 am to 11 am
7. Sarkhej Roza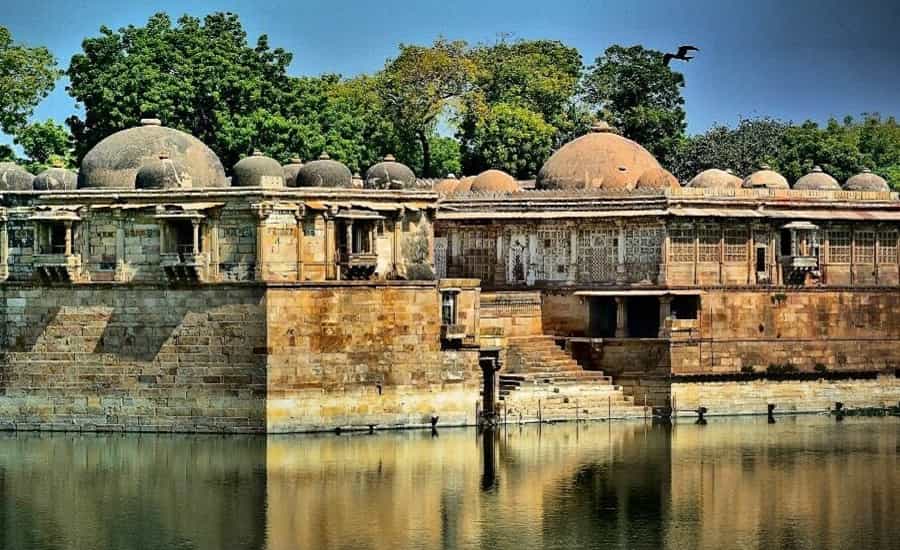 This is a dual structure complex consisting of a mosque structure and a tomb within its premises. There are a number of Rozas throughout the length and breadth of Ahmedabad but this particular Roza is the most highly revered. The complex spreads over a vast area of 72 acres and is adorned with neat and elaborate gardens on all sides. The principle architectural attraction of this Sarkhej lies in the fact that it is an elegant fusion of both Indian as well as non-Indian architectural styles.
Opening and closing timings – 9 am to 6 pm
8. Adalaj Stepwell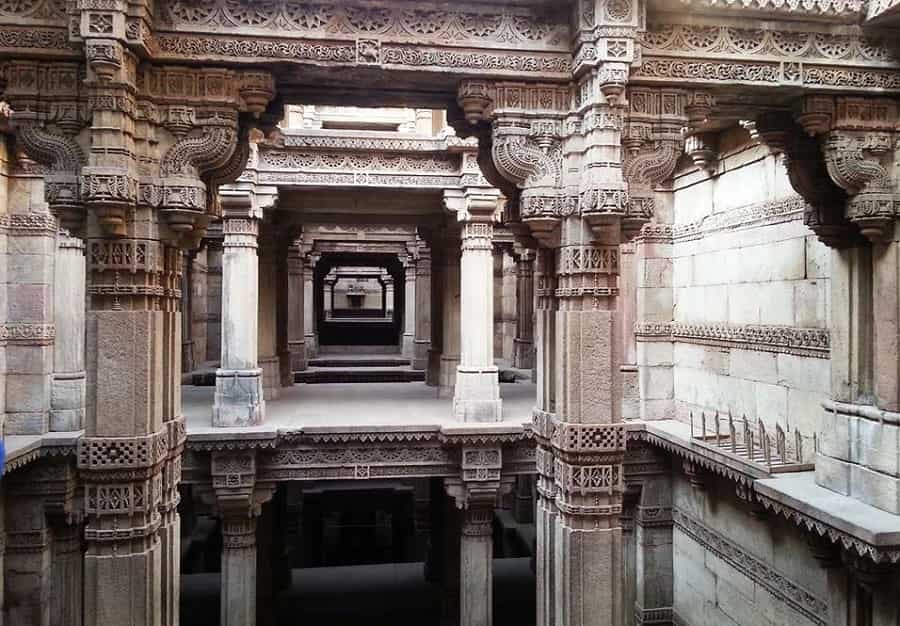 This is an extremely vintage Stepwell which was built in the year 1498 by Rana Veer Singh and is a fine and one of the most perfect representations of fine Hindu architecture. During its prime years this Stepwell or 'Vav', was utilized as source for water based usages including rain water harvesting during the monsoon months. There are a number of inscriptions, carvings and engravings present all over the Stepwell structure demonstrating the impeccable creativity and hard work that went into its making.
Opening and closing timings – 8 am to 6 pm; all days of the week
9. Bhadra Fort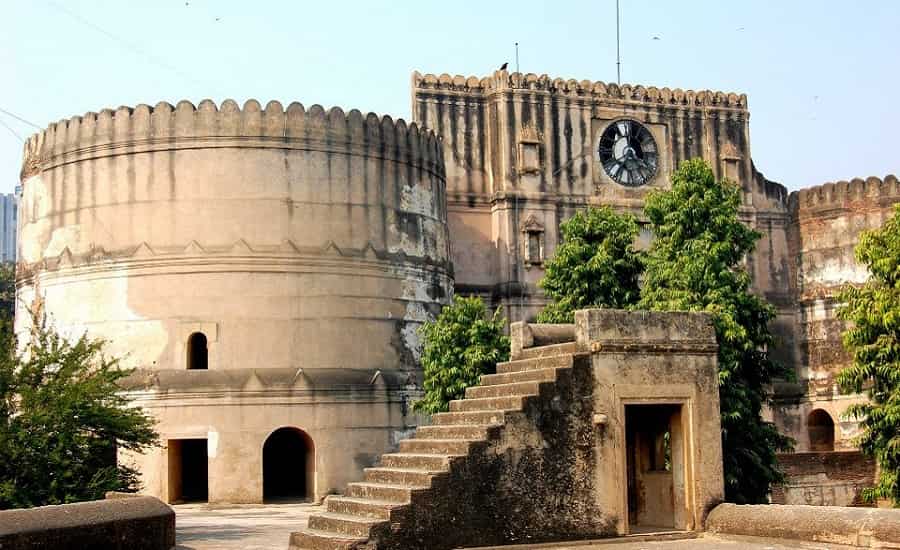 Built during the year 1411 and adorned with intricate carvings and fine engravings, this fort is known for its incredible structures which dot the fort premises like, the royal mosques, gates, neat open spaces and incredibly opulent royal palaces. The fort is named after an incarnation of Goddess Kali, Bhadra and this stone and brick structure witnesses a large crowd on a daily basis.
Opening and closing timings – 9 am to 5 pm; all days of the week.
10. Jhulta Minar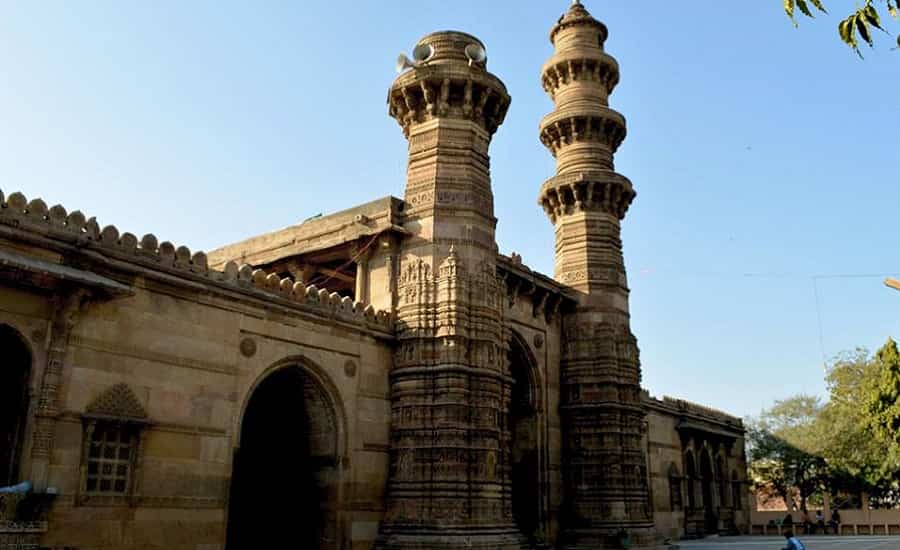 Literally meaning 'swinging minarets', this brilliant 500 year old architecture creation is one of the most awe inspiring and intriguing structures in the world. The uniqueness lies in the unsolvable mystery of the shaking minarets, hence the name. When one of the minarets is shaken then the other minarets also start shaking without the passages transmitting any sort of vibrations or movements. This feature has piqued the interest of several physicists and historians alike.
Opening and closing timings – 5:30 am to 9 pm.
11. Hutheesing Jain Temple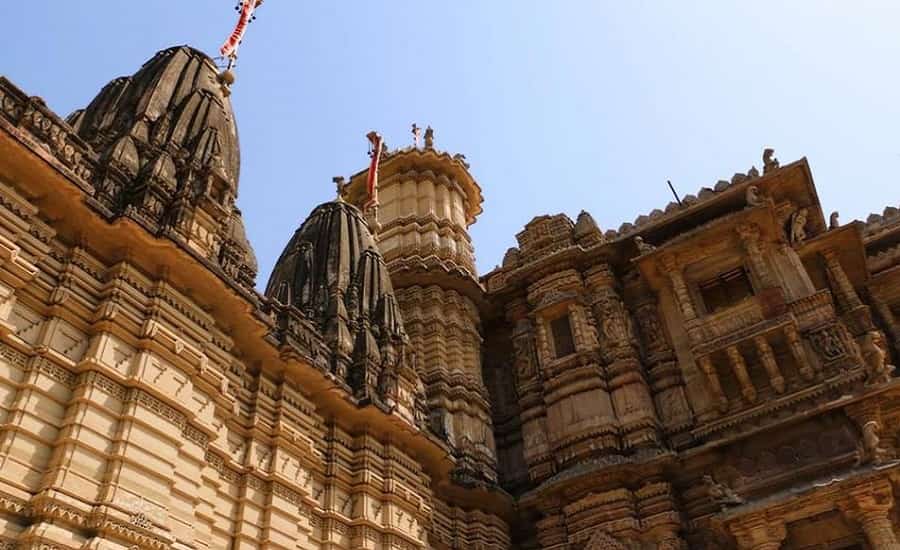 This holy centre of Jain relevance is dedicated to the 15th Jain Tirthankara, Dharmanath. Constructed using white marble this two storied structure offers an extremely delightful experience for its visitors with its intricately tiled courtyard, which is one of the most unique and one of a kind feature of this temple. The temple architecture guarantees to remind you of the Dilwara Jain temples of Rajasthan.
Opening and closing timings – 8 am to 5 pm
12. ISKCON Temple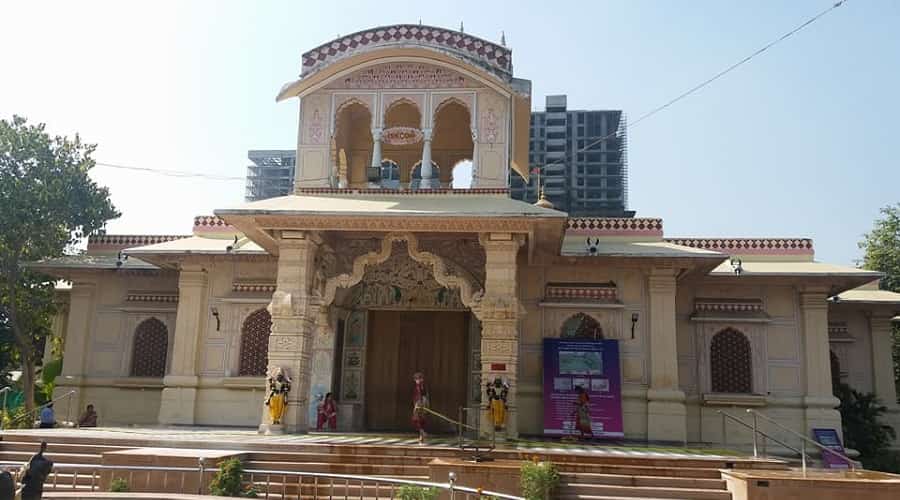 If you are looking for some spiritual bliss and a deep sense of devotion during your vacation, a visit to ISKCON temple will definitely fill that void. Experience extreme bliss and peace during your visit here and leave here a more rejuvenated and refreshed you. The atmosphere allows you to meditate in peace and relax your mind for a while and leave all the stress and frustration at bay. Envelope your senses in the rhythmic chanting of the prayers and hymns, that are sung here throughout the day.
Opening and closing timings – 4:30 am to 9 pm
13. Lothal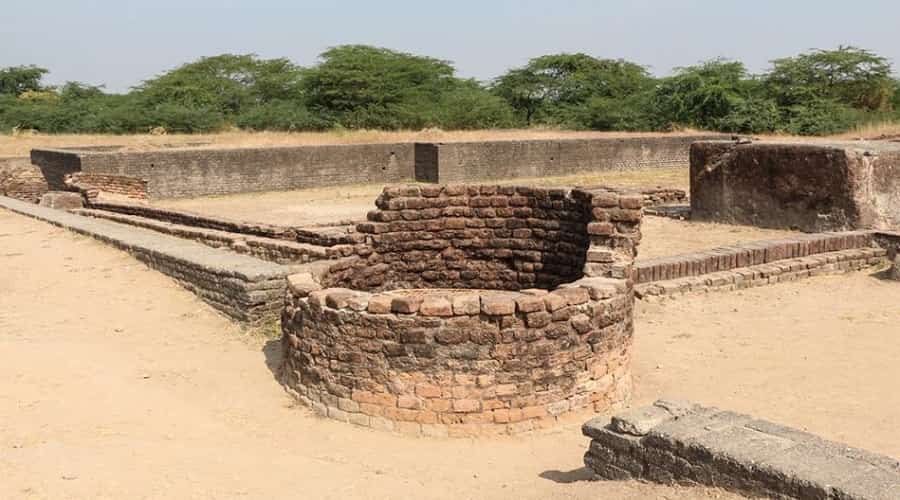 If you are a history buff or keen to know about the bygone era of our civilization, then a visit to Lothal will definitely fulfill all your wishes. This popular Indus valley site is a 4500 year old city which was discovered in 1954. Lothal also marks the site of the ancient mythical River Saraswati on the banks of which the civilization came to life. This place holds immense historical significance and value which is of incredible relevance to the geologists, archeologists and historians.
Opening and closing timings – 10 am to 5 pm; remains closed on Fridays