Gujarat, one of the largest states in India is a very popular tourist destination in India. This westernmost state of India has much more to offer you rather than its historical landmarks and the lip-smacking cuisines. One can find many super panoramic golden beaches in Gujarat which one must visit. If you are on a long trip to Gujarat then beaches can be the better option of a refreshing break. The city has the highest coastline of 1666 km is a colorful state and is home to several picturesque beaches. The magnificent beaches of Gujarat offer you an enjoyable experience in close proximity to Mother Nature. The mesmerizing scenic beauty, historical monuments, remnants of ancient civilizations, and the pictorial beaches make the city always crowded with tourists from all over the world. The article has the compiled list of 10 most beautiful beaches of Gujarat including Ahmedpur Mandvi Beach, Beyt Dwarka, Chorwad Beach, Tithal Beach, Nagoa Beach, and some others.
List of 10 Most Famous Beaches in Gujarat
1. Mandvi Beach, Kutch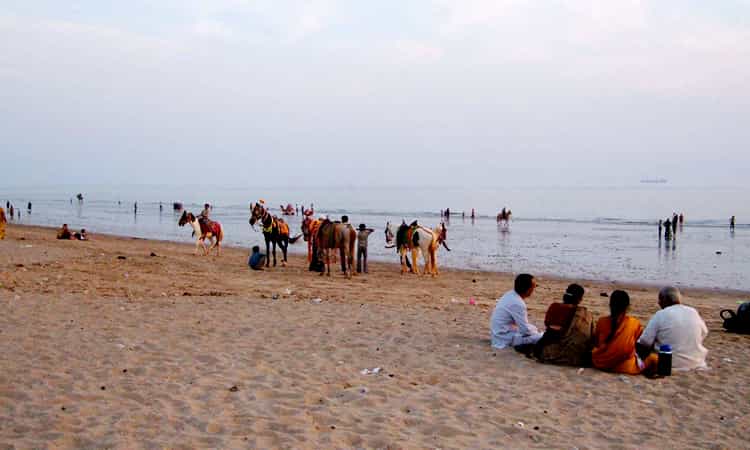 A 6 km long stretched beach situated at the border of Diu and Gujarat is a blissful destination for honeymoon couples, adventure enthusiasts, and beach lovers. At this beautiful beach the pristine water of the Arabian Sea confluences with the seashore. The white sands, fishing activities, and the architectural instances of the bungalows, mansions, and the temples make it the most worthy sightseeing destinations in Gujarat. The adventurous water sports activities, hopping of Dolphins, and the speed boat rides including Parasailing, Skiing, surfing etc. make it more appealing and inviting to the tourists. You can enjoy swimming in the clear water or can go for a romantic walk with your partner accompanied by the cool salubrious breeze blowing from the sea.
Best Time to Visit: October to March
2. Chorwad Beach, Junagarh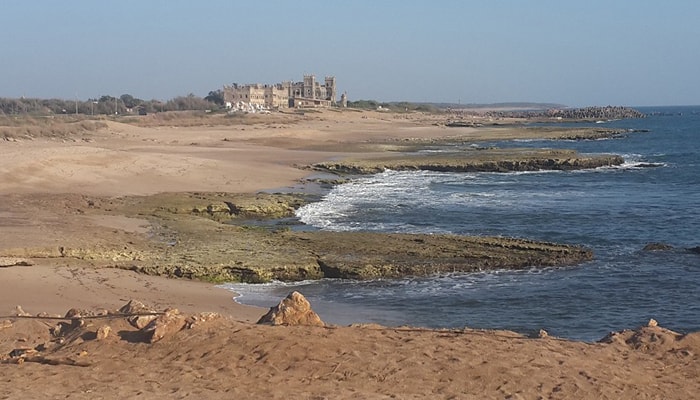 This striking little village in Gujarat is located at a distance of 66 km from Junagarh and 37 km from Somnath is, however, unsafe for swimming due to its white sandy beaches but is a perfect place for a romantic walk with your partner. One can even enjoy numerous water sports activities like surfing, skiing, Para sailing etc. to gather some beautiful and exciting memories of Gujarat trip. The beach consists of rocky hills and shores it allows visitors to enjoy adventurous boating rides and fishing activities. You can even watch the ruins of the astonishing Nawabi Fort and the Nawabi Gates make it the most appreciable sightseeing destination.
Best Time to Visit: April to July
3. Tithal Beach, Valsad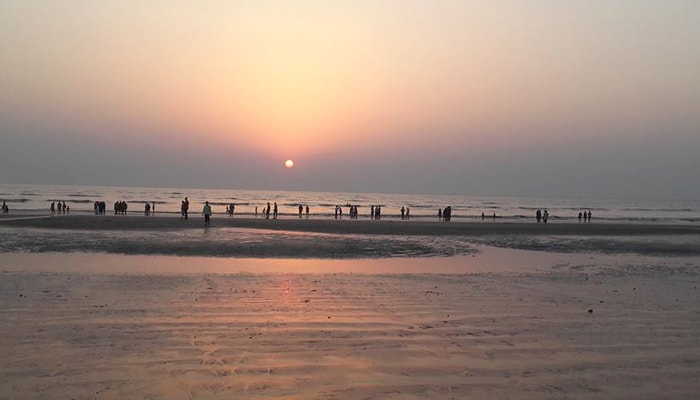 Amongst numerous stunning beaches in Gujarat, Tithal Beach is the beach which has caught immense attention of the beach lovers. This beautiful beach is located in Valsad, the southern region of Gujarat. It is the most ideal place to shun the tiredness in Gujarat as it has many palm-fringed cottages from where you can get the panoramic views of the sand and the beach. Although the beach has many things to explore and entertain yet the destination is less touched by the modern encroachments. The popular Sai Baba Temple and the Swami Narayan Temple are also located on the beach itself which makes this place a perfect blend of spiritualism and tranquility.
Best Time to Visit: June and July
4. Beyt Dwarka Beach, Dwarka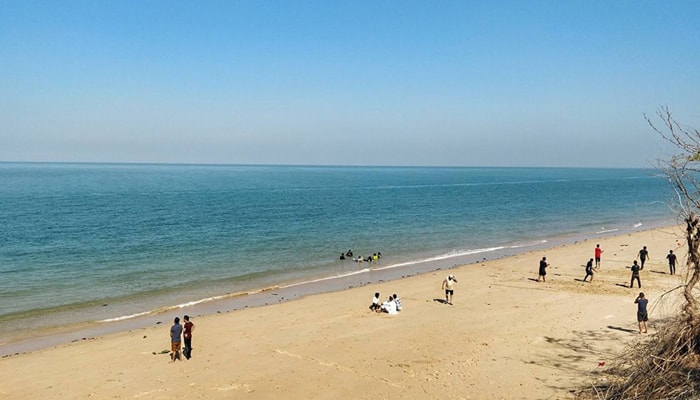 This beautiful island of Gujarat is located at a distance of 30 km from the main town. The island is beautifully encircled by coral reefs, white beach, and a few temples. There is a huge temple of Lord Krishna located at the site where it was believed that Lord Krishna stayed with his family. The temple was built by Sri Vallabhacharya around 500 years ago. The only access to Beyt Dwarka is the ferry rides from the coast of Okha Port which is at a sea distance 0f 15-20 minutes from the island. There are many other shrines dedicated to Lord Vishnu, Goddess Radha, Lakshmi, Satyabhama, Devaki, and Jambavati.
Best Time to Visit: October to March
5. Nagoa Beach, Diu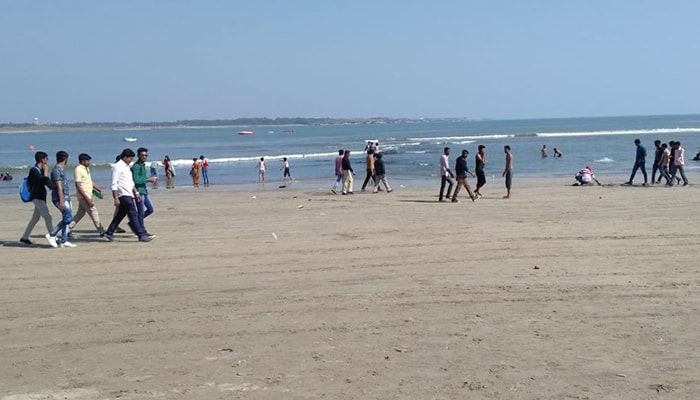 An ideal and one of the most recommended places in Diu for the tourists coming from all across the globe. The pristine beauty studded with white sands, quiet blue water, and the swinging palm trees make the beach more appealing and inviting. You can spot the Hoka tree at this beach which bears a unique kind of fruit. The beach has been spread over an area of around 2 km from one end to another and you can spot many resorts, shops, and restaurants to enjoy the scenic beauty and to relax. Walking with your partner or family along the beach especially during sunset or sunrise gives a worth experience.
Best Time to Visit: March to July
6. Ghoghla Beach, Diu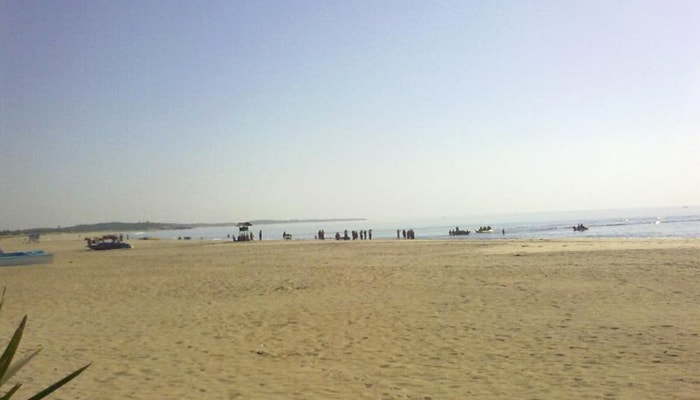 Diu is home to many attractive places and Ghogla is also one of them. If you love peace and don't want to see crowd then Ghogla Beach is going to turn out an ideal place for you. Being a less touched sightseeing destination it is much cleaner than others in the town. Various water sports activities like parasailing, surfing, and a banana boat can be enjoyed at the beach. There are various standard restaurants settled along the beach where you can taste some mouth-watering Gujarati cuisines.
Best Time to Visit: October to March
7. Chakratirth Beach, Diu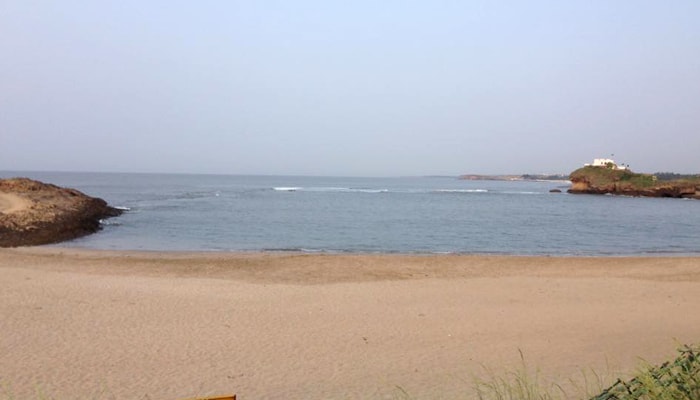 If you are in Gujarat you will find a plethora of beaches whose scenic beauty makes you deeply mesmerized and it's very difficult to select the best one. The beach is settled amidst the splendid hills meeting with the Arabian Sea. There are many beautiful gardens located in the vicinity of the beach which add more glory to the place and make it more inviting to the tourists. The heat and the tiredness of the tourists get reduced at the same moment you reach Chakratirth Beach by the calming shores. There is also an air-conditioned auditorium house a beautiful changing room by the hillock.
Best Time to Visit: October to March
8. Porbandar Beach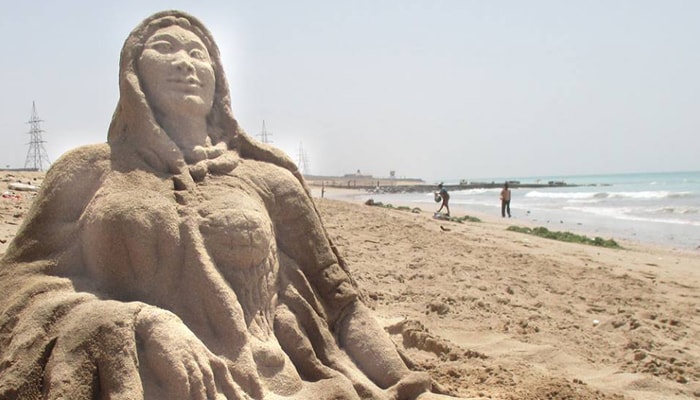 Situated between Dwarka and Veraval, Porbandar Beach is reckoned for its various tourist attractions including an ancient port which is one of the major attractions of the beach. It is nestled at the birthplace of Mahatma Gandhi, the father of the nation. It is believed that this is also the birthplace of Sudama (best friend of Lord Krishna) and like this, the place holds historical as well as religious significance too. If you are a traveling explorer then Porbandar Beach has many things to offer like you can spot several monuments, temples and the water activities.
Best Time to Visit: October to January
9. Gopnath Beach, Bhavnagar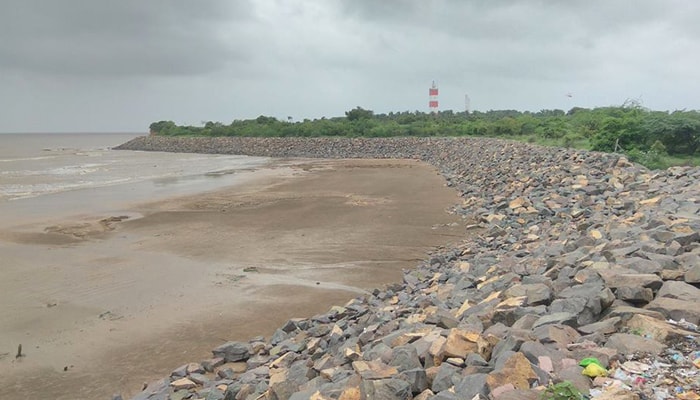 This magnificent beach is located in Bhavnagar district of Gujarat which is always crowded with numerous Indian as well as International tourists. There are many things to explore in Bhavnagar amongst which Gopnath Beach is the most important one which is the most highly rated beach in the state. The serene beauty of this place offers awe-inspiring scenic beauty and great views.  A perfect place which takes you a mile away from the hustle and bustle of the big city where you can experience the cool salubrious breeze and colorful birds which enchant your mood.
Best Time to Visit: Winter is the best time to visit Gopnath.
10. Dandi Beach, Surat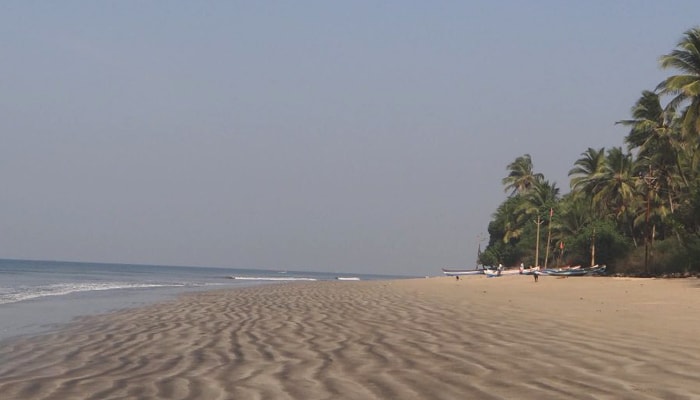 Dandi, a beautiful beach destination in Gujarat is located in Surat which is a hub of textile industries. You can experience the scenic beauty accompanied by the rich history which makes it a favorite tourist destination in Gujarat. The beach is a perfect compilation of less touched scenic beauty and sparking tourism where the silky sand adds more glory to its beauty. It can be your favorite place where you can just sit and relax and give some more thoughts to your history love by sitting in the lap of nature. You can see sand as far as your eye can see which makes the beach standing at a magnificent contrast against the sapphire sky.
Best Time to Visit: Between October and March
Did you know about these amazing beaches earlier? So, now as from this article you must have come to know about the top best beaches in Gujarat I hope that you are not going to miss exploring such amazing beaches in your future trip to Gujarat. If you find this article new and informative then please show us some love by liking and commenting on this post.