The state of Uttarakhand is home to a diverse range of flora and fauna making it an ideal destination if you are looking to explore the natural beauty in India. Apart from being the popular devbhoomi, Uttarakhand is also one of the most famous destinations for exploring a range of national parks and wildlife sanctuaries. Some of the most widely expansive national parks and sanctuaries are situated in Uttarakhand which attracts a huge throng of tourists and adventure seekers every year. Uttarakhand is bordered by the might and snowbound Himalayan peaks which make the perfect environment for a thriving ecology. If you are an adventure lover and a nature enthusiast then Uttarakhand is the place to be.
If you are planning on exploring the bountiful nature then here are a few national parks and wildlife sanctuaries in Uttarakhand: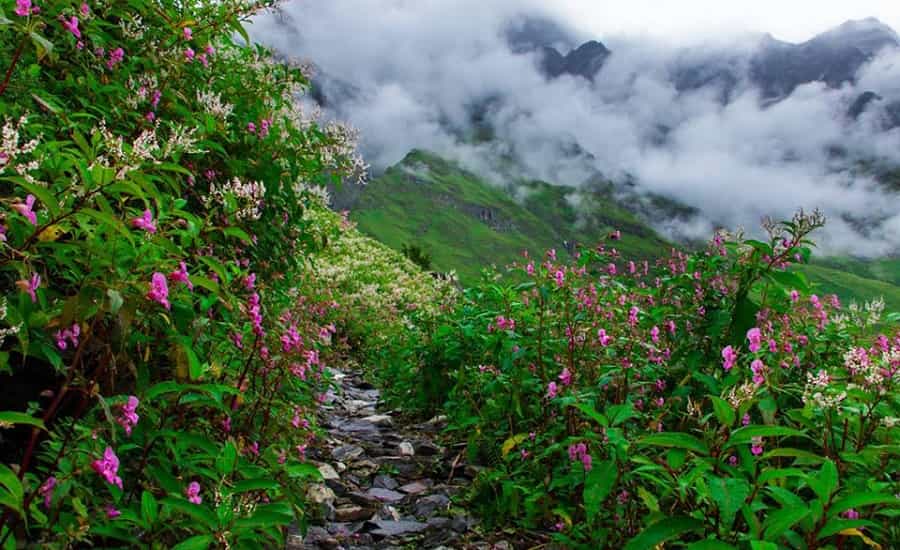 Discovered by ace mountaineer Frank Smythe in 1931 on his way back after conquering Mt. Kamet when he had accidentally came across this valley that was carpeted in an enchanting cover of colorful flowers. Currently a UNESCO world heritage and a protected zone this national park displays some of the most stunning beauties of nature. There are no trees in this valley and the floors are covered in a lush green carpet with a diverse collection of flora and fauna. People will be able to witness animals like musk deer, Asiatic black bear, red fox, and Snow leopard among others. Reaching Valley of flowers requires covering a trekking journey of 17 km which commences from Govindghat. People also take this trekking journey from Govindghat to Ghangaria for reaching the holy shrine of Hemkund Sahib. Valley of flowers is famous for its unmatched beauty, snow-clad mountain peaks and wide open spaces which make the visitor feel like there is no other place that can match the beauty of his magnificent valley.
Best Time to Visit
With an aim of maintaining the pristine ecology of Valley of flowers the national park remains open only for a very limited time which lasts from the beginning of June till the end of October. The most preferred time to visit would be after the rain washes away the impurities of the entire valley during mid-July to mid-august and during this time the valley also bursts with stunning colors.
Route Map
Delhi – Haridwar / Rishikesh – Devprayag – Nandprayag – Joshimath – Govindghat – Ghangaria – Valley of flowers
2. Gangotri National Park (Uttarkashi)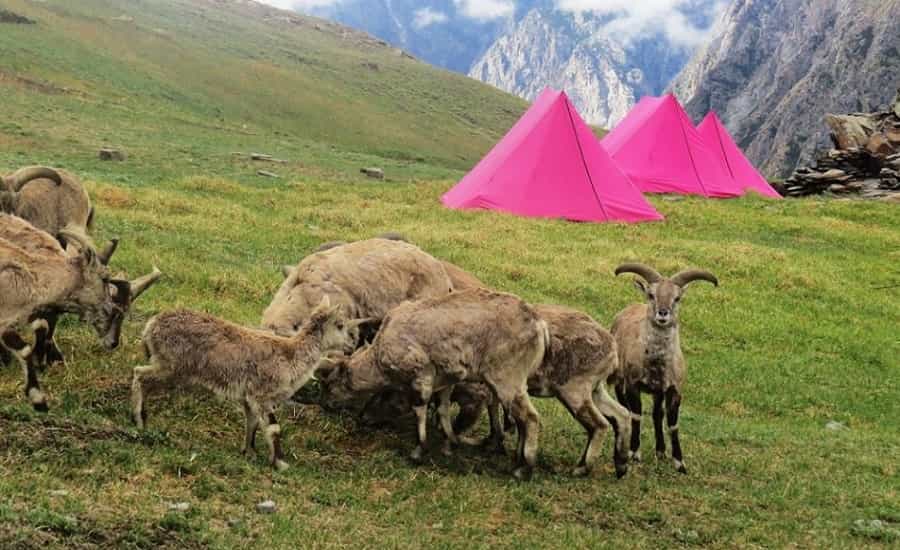 Spreading over an area of almost 2,390 sq. km. Gangotri national park has gained its name of being the 'third largest national park' in Uttarakhand. This national park boasts of tall lush green trees of sub alpine conifer forests and it offers some of the most awe inspiring views of the surrounding snow clad Himalayan peaks. When it comes to the collection of fauna you will be able to witness high altitude animals like brown bear, blue sheep, Snow leopard etc. this grand national park is also located in close proximity to the Dham of Gangotri and can be reached easily after covering a distance of almost 2 to 3 kms. As compared to trekking in other national parks of India, trekking in Gangotri is comparatively easier and can also be covered with your family and friends. The spiritual energy and vibrancy of this place is incredible and offers an unbelievable panoramic view of the surrounding. Visitors not only make their way to the national park to explore its natural beauty but it is also an ideal place to perform yoga and meditative activities.
Best Time to Visit
April to October are considered the best time to visit however, avoid travelling to hilly areas during the monsoon months since the entire region during this time remains prone to unexpected landslides and destructive rainfalls.  
Route Map
Delhi – Rishikesh / Haridwar – Devprayag – Srinagar – Rudraprayag – Chamoli – Joshimath – Govindghat – Hanuman Chatti – Mana – Gangotri National Park
3. Kedarnath Wildlife Sanctuary (Rudraprayag and Chamoli)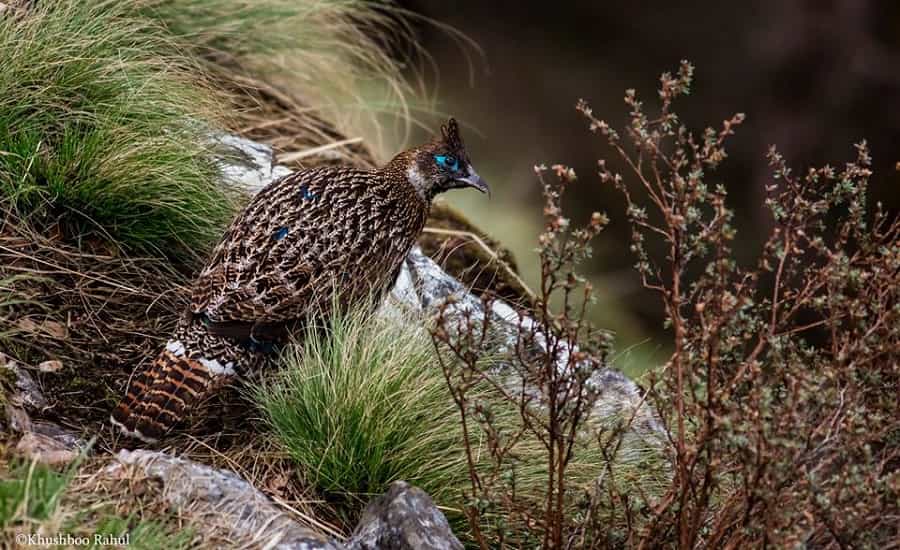 With an area spanning over almost 975 sq. km. Kedarnath Wildlife Sanctuary is known for being the largest protected region in the western part of the Himalayas. This sanctuary is known for its incredibly awe-inspiring diversity not only in its flora and fauna collection but also in its terrain. Visitors will be able to gaze at the majestic surrounding snow-bound peaks of Chaukhamba and other Himalayan ranges. Making its way through this wildlife sanctuary is the crystal clear river of Mandakini. The sanctuary is primarily famous for being home to the iconic ancient temple of Kedarnath which can be easily reached via a Kedarnath helicopter journey, and due its location pilgrims are advised not to make any sort of journeys after sin down due to the presence of wild animals. Due to its incredible collection of flora and fauna it is known for being one of the richest high altitude biodiversity reserves in the world.   
Best Time to Visit
The ideal time for tourists to visit this legendary wildlife sanctuary is between the months of May to June and September to November.
Route Map
Delhi – Haridwar / Rishikesh – Devprayag – Rudraprayag – Ukhimath – Kedarnath wildlife sanctuary
4. Nanda Devi bio Reserve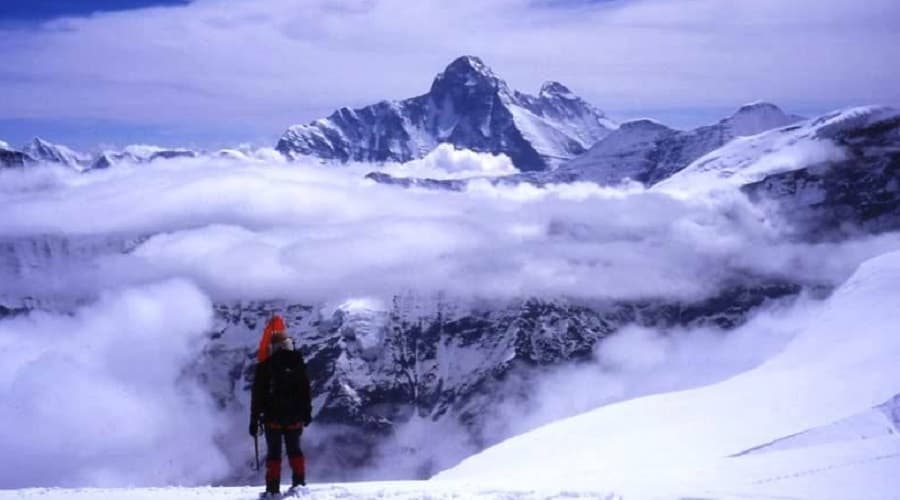 Established in 1982 along the towering peaks of the majestic Nanda Devi the entire park is perched on an elevation of 3,500 metres above sea level. Currently a UNESCO world heritage site this bio-reserve is one of the most securely protected biospheres in Uttarakhand. The entire terrain consists of high altitude Bugyals (meadows), grassy lush green slopes and even thick forests of rhododendrons, pines among a host of others. People will be able to gaze at the overlooking snowcapped mountain peaks which offer some of the most magnificent Natural Himalayan beauty. The national park is so heavily protected that it is open for visitors only for 6 months in a year from May to October. The park displays a mesmerizing variety of exotic high altitude flowers like – blue poppy, mayapple and even the rare brahma kamal. It is also home to the endangered species of snow leopard and the majestic Himalayan musk deer. If you are an adventure enthusiast and someone who appreciates the beauty of untouched nature then you should definitely put Nanda devi biosphere reserve on your bucket list.
Best Time to Visit
Since Nanda Devi is closed for a majority part of the year make sure that you plan your trip at the right time which is mid-June to mid-September, when during and after the rainy season the entire park is bursting with colorful blossoms and nature is displayed at its best.
Route Map
Delhi – Pauri – Srinagar – Karnaprayag – Pipalkoti – Joshimath – Nanda Devi National Park
5. Rajaji National park (Saharanpur, Dehradun, Pauri Garhwal)
Encompassing across three districts of Uttarakhand and panning over an area of 820 sq. km. this national park is also a tiger reserve and passes over the Shivaliks making the biosphere collection here extremely rich and thriving. The park is named after a prominent leader of the freedom struggle in India and a Bharat Ratna awardee – C. Rajagopalachari (Rajaji). Unlike other national parks of Uttarakhand, black bears are a rare sight here at Rajaji and some of the more commonly witnessed fauna consists of Asian elephants, Bengal tiger, striped hyena, jungle car, king cobra among a plethora of others. The park is also an oasis for bird watchers where you can witness throngs of birds including woodpeckers, kingfishers, pheasants etc. the primary aim of the national park is not only the protection of these pristine animals, birds and plants but also to promote and popularize the unique diversity that it is home to due to its location in the eco – tonal zone.
Best Time to Visit
If you want to spot animals in their natural habitat then visiting the national park during the months of April to June are advised. If you want to experience the thriving beauty then you should visit between the months of November to June since the park remains shut down for the remainder of the year.
Route Map
Delhi – Muzaffarnagar – Roorkee – Har Ki Pauri Haridwar – Rajaji National Park
6. Govind Pashu Vihar National Park and Wildlife Sanctuary (Uttarkashi)
Govind Pashu Vihar was initially established as a wildlife sanctuary but was later converted into a national park. The park is named after an iconic Indian freedom fighter that is responsible for making Hindi the official language of India – Govind Ballabh Pant. The park is an extremely important part for maintaining the stronghold within the Himalayas for the bearded vulture. Hark i Dun Valley – one of the most popular trekking destinations in India is situated inside the premises of this grand wildlife sanctuary. If you plan on exploring this exotic and enchanting sanctuary then you will be able to stay amongst the mountain wildflowers which will definitely be an experience of a lifetime. This protected area allows you to have a look at the incredible sights of the heavily snow bound peaks of black peak, Bandarpoonch and even Swargarohini. If you are an avid wildlife enthusiast and a traveller of unique and one of a kind place then you should make a trip to this incredible wonderland which is also home to snow leopard, giant flying squirrel, golden eagle, bearded vulture etc.   
Best Time to Visit
The best time to visit Govind Pashu Vihar national park and wildlife sanctuary is considered to be between the months of April to June and September to November.
Route Map
Delhi – Haridwar / Rishikesh – Narendra Nagar – New Tehri – Barkot – Govind Pashu Vihar National Park and Wildlife Sanctuary
7. Askot Musk Deer Sanctuary (Pithoragarh)
Surrounded on all sides from some of the most panoramic and majestic snowcapped peaks of Panchachuli, the entire wildlife sanctuary is completely enveloped in a relaxing and a refreshing atmosphere. This place is primarily known for its rich collection of thriving flora and fauna which offers some of the most stunningly enchanting views of Himalayan beauty at its peak. The overall area of this place is spread out over an area of 599 sq. km. this sanctuary was set up with an aim of protecting the precious collection of musk deer population here. The mammals collection in this area includes – Indian leopard, Bengal tiger, civet, barking deer, Himalayan jungle cat etc along with a collection of incredibly enchanting high altitude birds. The green foliage here makes this place look extremely scenic and peaceful during its peak seasons. If you are looking to unravel from the bustle of the city life then the picturesque views of the snow bound peaks will put your mind at ease.
Best Time to Visit
The summer and monsoon seasons of April to September are considered to be the best time to visit this sanctuary since the winter months here are extremely cold and freezing and most part of it remains buried under a thick covering of snow.
Route Map
Delhi – Kaladhungi – Nainital – Almora – Chaukori – Askot
8. Binsar Wildlife Sanctuary (Almora)
Perched peacefully on top of the hills of Jhandi Dhar and at a mere distance of 33 kms from the main town of Almora, Binsar wildlife sanctuary is one of the best places to visit if you want to explore the beautiful and bountiful Himalayan beauty with your family, kids and loved ones. This place is popular for being the summer getaway destination for the Chand kings of Uttarakhand who are believed to have ruled the place during the 11th and the 18th century AD. The place is home to a selection of almost over 200 bird species and was established with the primary aim of protecting the gradually shrinking population of broad leaf oak trees. There are several places that one can visit around this wildlife sanctuary if you are looking to have a wholesome experience which includes, Kasar Devi temple, zero point and Binsar Mahaedv. You will be able to witness the grandeur of the snowcapped peaks of Nanda Devi, Kedarnath peak and Shivling.
Best Time to Visit
For a thrilling sightseeing experience it is advised for you to visit Binsar during the months of February to April or between the winter months of October to November. The average recorded temperature throughout the year in Binsar remains at a pleasant 23 degree Celsius.
Route Map
Delhi – Kaladhungi – Nainital – Almora – Binsar Wildlife Sanctuary
9. Jim Corbett National Park (Nainital)
Known for being the first national park of India, Jim Corbett national park is the oldest and one of the most popular in India. Named after the avid hunter and conservationist Jim Corbett the park was established with the sole motive of protecting the tiger population in this area. The park displays the beauties of the sub Himalayan belt and is famous as an ecotourism destination among the nearby cities of Delhi, Chandigarh and others. Although the tourist activities in Jim Corbett is limited to only a certain region you will still be able to spot a few fauna collection here which includes Himalayan black bears, Indian grey mongoose, langurs etc. the national park is primarily made out of mango trees, marshlands, grasslands as well as a few lakes making it a beautiful mosaic of various different wildlife activities.
Best Time to Visit
Visitors can savour some of the most appalling views of the surroundings from mid-October to mid-June when the animals come out in the sun on a lookout of food.
Route Map
Delhi – Baghpat – Khatauli – Bijnor – Shahjahanpur – Kalagarh – Jim Corbett national park
10. Jhilmil Jheel Wildlife Sanctuary (Haridwar)
Located on the picturesque and scenic banks of the holy river of Ganga in the Chidiyapur forest range and also known for being an extension to the famous Rajaji national park, this wildlife sanctuary is known for its conservation of the swamp deer or the famous Barasingha which until a few years ago was on the verge of complete extinction. Other mammals found here are – barking deer, elephants, chital, hog deer etc. this wildlife sanctuary is a paradise for bird watchers and anyone can pay a visit here including families with their kids. There are lush green and wide expansive lands which stretch over a large area due to its location on the low lying region of Uttarakhand which offer some of the most uniquely stunning views of the plethora of wildlife here. If you are new to exploring the bountiful natural beauty that Uttarakhand holds then paying a visit to this wildlife sanctuary is must for you.
Best Time to Visit
The summer months of April to June are considered to be the best time to visit although the weather during that time is extremely hot where the weather can range between 21 and 45 degree Celsius.
Route Map
Delhi – Chandok – Chidiyapur forest range – Jhilmil Jheel Wildlife Sanctuary