Devbhoomi Uttarakhand is a gold mine for adventure seekers and people looking to give their lives a much needed break from the daily, boring routine. Apart from the popular tourist destinations of Dehradun or Nainital there are several other destinations which have remained untouched from the rapid urbanization of the outside world.
Here are some of Uttarakhand's most beautifully kept secrets:
List of 10 Most Famous Hill Stations in Uttarakhand
1. Khirsu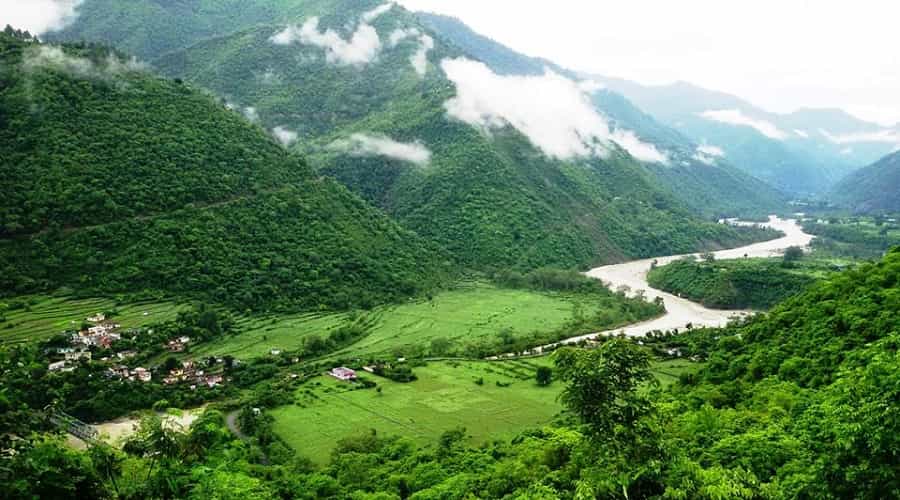 Located in Pauri Garhwal at an altitude of 1700 metres above sea level, Khirsu is an offbeat destination which sits amongst the tall and green cover of Deodar and oak trees. Offering panoramic views of the surrounding snow-capped Himalayan mountain ranges Khirsu is a quaint and peaceful hamlet known for offering some peace of mind. If you are looking for some spirituality then you can also pay a visit to the ancient temple of Ghandiyal Devi.
Activities to Do: 1. Nature walks – considered to be the best way to explore the green village hill town and clear your mind. 2. Village tourism – experience the rustic way of life by going on home stays into this unspoiled work of nature.
2. Lohaghat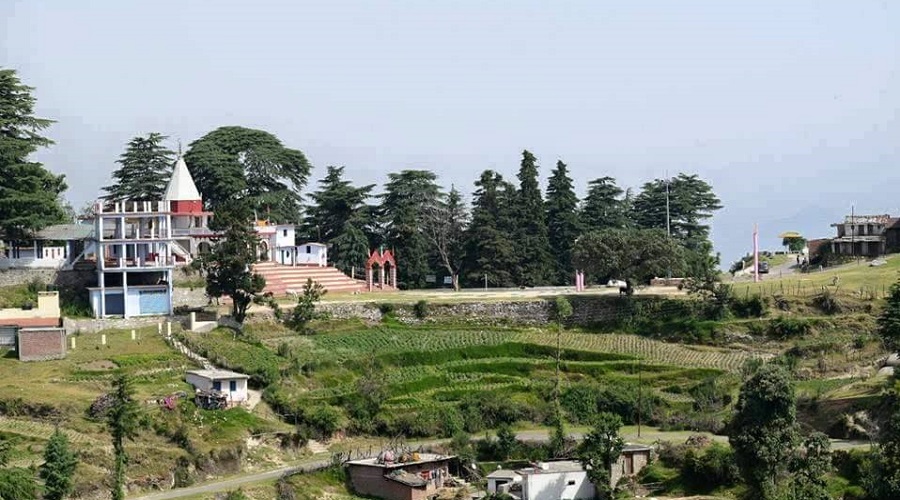 Sitting quietly on the banks of River Lohawati and at a mere distance of 7 kms from Abbott mount, this charming hill station is blessed with a pleasantly serene climate and unmatched lush greenery. Apart from its obvious natural beauty, Lohaghat is also known to hold immense historical and mythological importance for Hindu pilgrims and devotees. The quiet environment teamed up with panoramic vistas makes Lohaghat a true gem of a destination.
Activities to Do: 1. Visit Advaita Ashram – the centre for all spiritual activities in Lohaghat which hosts numerous national and international tourists. 2. Hike to Abbott mount – situated 7 kms away from Lohaghat a brief hiking expedition to this serene mountain will prove to be worth it.
3. Chopta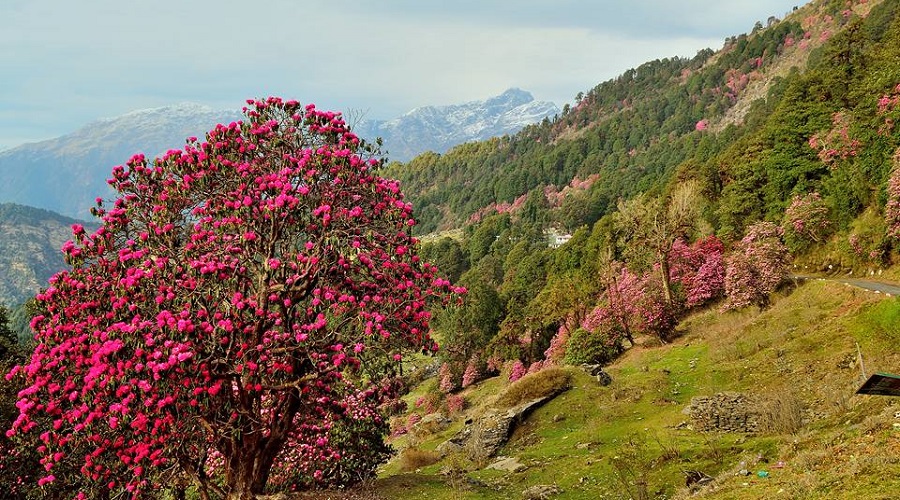 Located in the holy district of Rudraprayag, Chopta is one of the most picturesque hamlets that Uttarakhand has to offer. This offbeat destination is perched at a height of 8,790 feet above sea level and snuggled cozily on the lap of the mighty Himalayan ranges which offers breathtaking views of Trishul mountain, Nanda Devi and Chaukhamba peaks. This mini Switzerland of India has remained untouched by the prying hands of the travelers.
Activities to do: 1. Trek to Tungnath – Chopta serves as the base for trekking to Tungnath Mandir which is a part of the Panch Kedar Yatra. 2. Trek to Chandrashila – walking all the way up to Chandrashila point can also be done.
4. Peora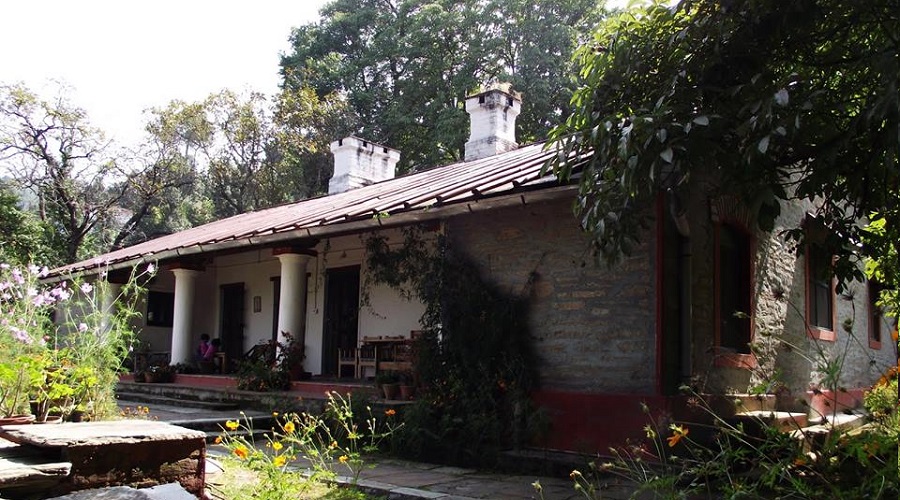 This quiet and quaint village hamlet is one of the most deep seated secrets of Uttarakhand which is surrounded by misty mountain tops and unparalleled lush greenery representing various gradient. Located in the Nainital district at an elevation of 6,600 feet above sea level, this fantasy – like village has remained away from the tourist eyes and has remained to be one of the most peacefully serene offbeat destinations.
Activities to Do: 1. Visit local NGO – team up your peaceful getaway with a cause by visiting Arohi, an NGO focused on environmental conversation. 2. Take a walk – go on a hiking expedition for a rejuvenating experience on the mystical trails of Peora.
5. Chakrata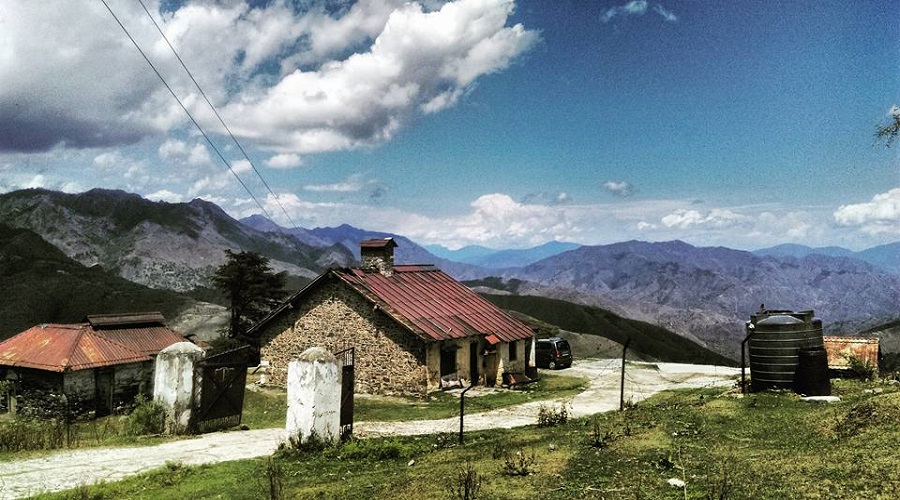 Located at an elevation of 2,118 metres above sea level this place is considered to be an ideal weekend getaway destination for people seeking some peace of mind away from the maddening city crowd. Forget about the hustle and bustle of the city among the tall lush green trees, cascading waterfalls and the surrounding mountainous vistas. This mystifying hill station is the perfect representation of everything peaceful.
Activities to Do: 1. skiing during winters – Mundali in Chakrata offers undisturbed Himalayan views and is also a great spot for skiing for adventure seekers. 2. Visit waterfalls – the entire region of Chakrata is dotted with numerous gushing and cascading waterfalls.
6. Gwaldam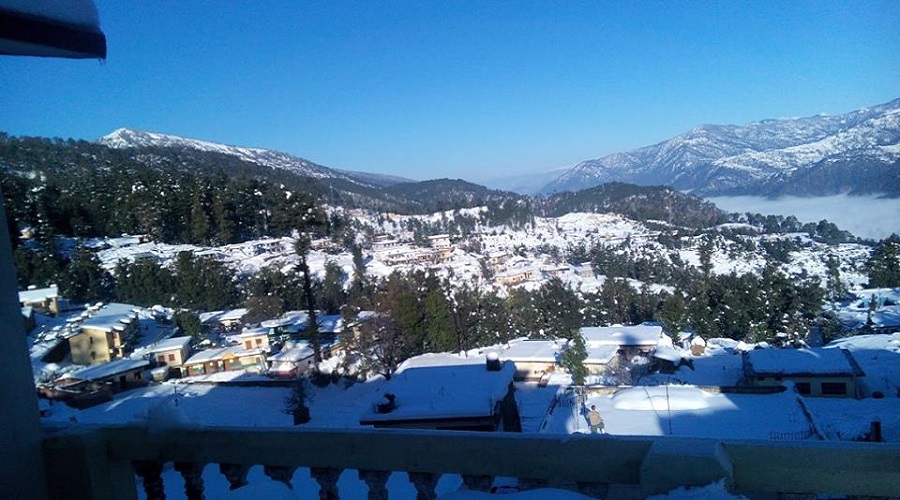 Situated between the Garhwal and the Kumaon region of Uttarakhand Gwaldam is a small hill town which is not only extremely scenic but is also untouched. One can gaze at the clear, uninterrupted views of the surrounding panoramic Trishul Mountains. However this place also serves as the junction point for trekkers heading onwards to Kuari Pass, Nanda Devi and Roopkund. This little heaven on earth is a great offbeat option for people seeking peace.
Activities to Do: 1. Visit temple – make sure to visit famous temples like Buddhist Khamba Mandir and Badhangarhi Mandir. 2. Visit Macchi tal – hidden away from the main town at a distance of 9 kms Macchi tal is a must visit offbeat spot where you can see breeding of fishes.
7. Pangot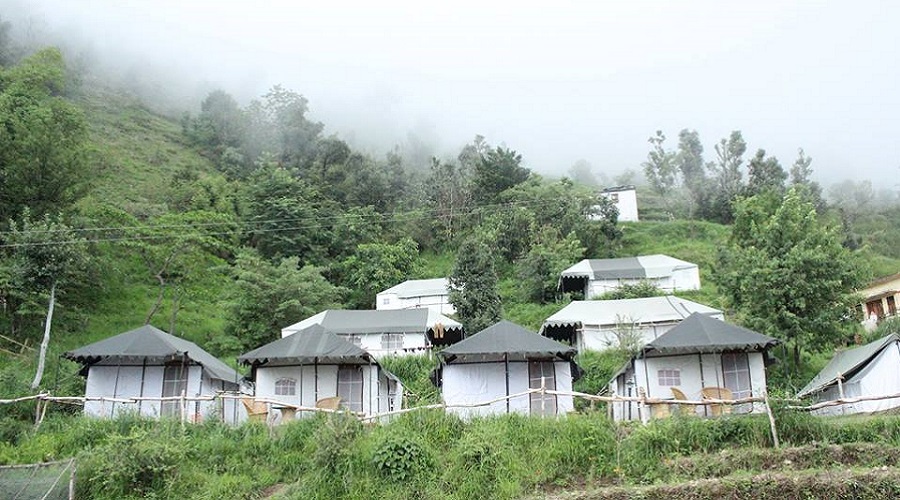 Situated in the Nainital district of Uttarakhand at a majestic height of 6,300 feet above sea level the mystical hilly town of Pangot is a great spot for bird watchers and nature lovers alike. This gorgeous place is not only the perfect spot for nature and bird lovers but is also an ideal offbeat destination for avid photographers. The green cover dotted with colorful hill flowers makes this place one of a kind.
Activities to Do: 1. Bird watching – more than 500 different types of birds have been recorded in Pangot making it a haven for bird lovers. 2. Trekking – Pangot is home to some picturesque trekking trails like Pangot to Naina peak, Pangot to Corbett national park.
8. Mandal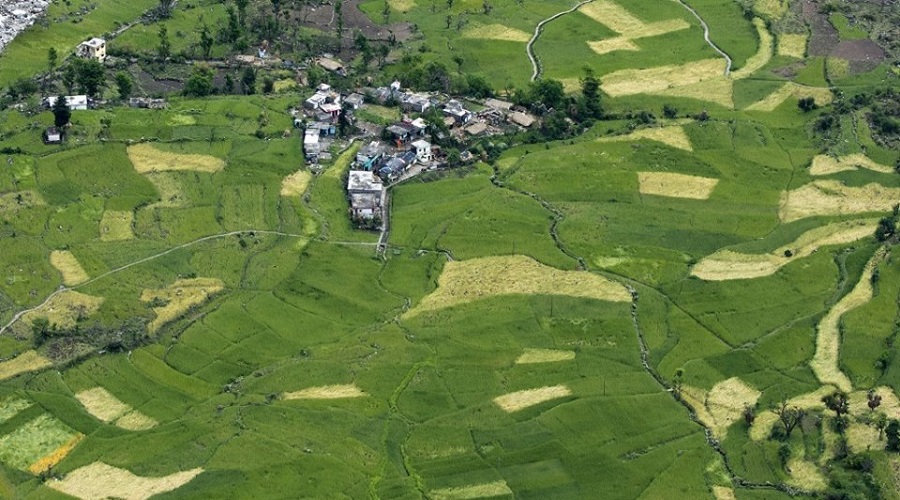 This pristine offbeat hill town is known for its white cotton candy – like clouds on the clear blue skies, tall green trees and majestically awe – inspiring mountain tops. Located in the Chamoli district of Uttarakhand this place is deeply soaked in extreme tranquility and unmatched peace. This untrodden village falls on the way to people's pilgrimage trail to Rudranath Mandir. Say goodbye to the maddening city life and embrace the raw natural beauty of Mandal.
Activities to do: 1. Temple visit – make sure to pay a visit to the extremely sacred Anusuya Devi temple. 2. Visit another Mandir – you can also visit Atri Muni Ashram which a small sacred cave with a gushing waterfall right next to it.
9. Kanatal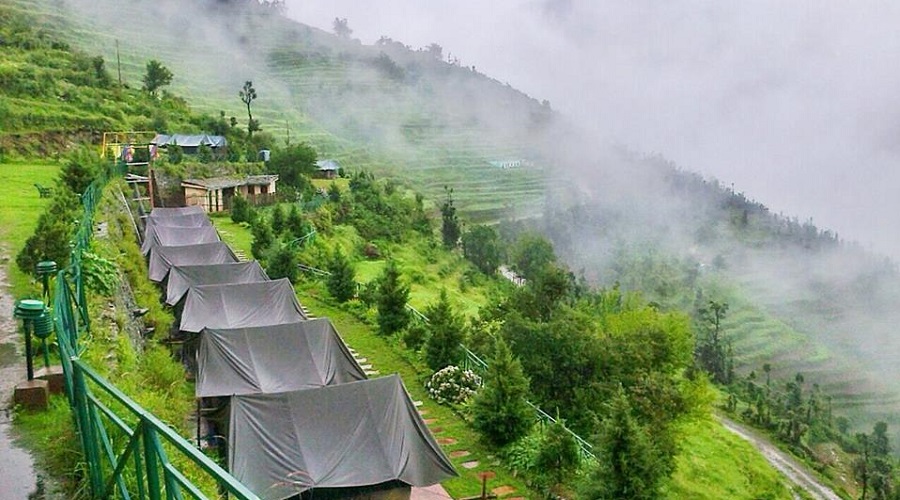 This small yet extremely pristine hill village sits at an elevation of 8,500 feet above sea level and offer magnificent views of the surrounding snow caped Himalayas. This exquisite and awe inspiring hill town is a wholesome collection of some of the most enchanting sights and vistas. A 360 view of the Himalayan range can be viewed on a clear day which will allow you to clear your head.
Activities to Do: 1. Visit a Shaktipeeth – make sure you pay a visit to Surkanda Devi Mandir which is one of the prime Shaktipeeth in the country. 2. Hike to Kodia jungle – a day hike to this place will definitely rejuvenate you.
10. Munsiyari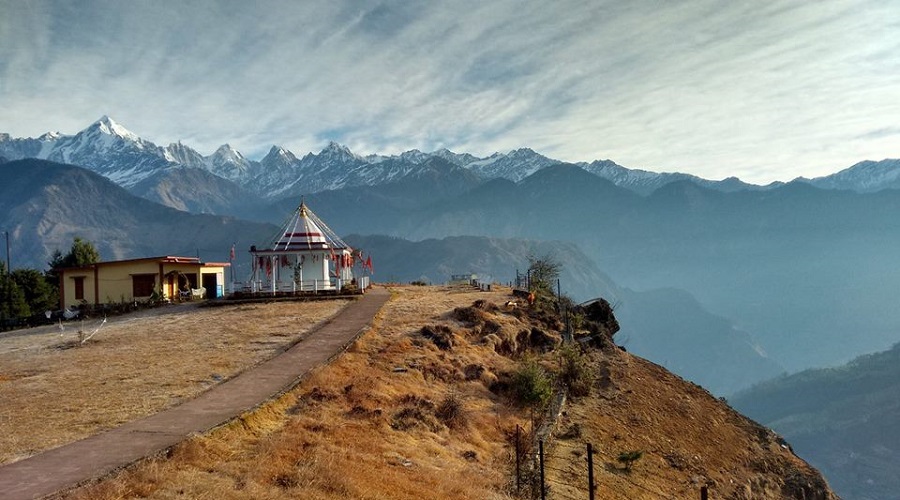 Situated in the Pithoragarh district of Uttarakhand, Munsiyari is one of the most offbeat destinations which offer stunningly enchanting view of the surrounding Himalayan ranges. This treasure trove of natural beauty is located at an elevation of 2,298 metres above sea level and is filled with splendid vistas with unmatched beauty. Munsiyari is also one of the primary trekking and excursion destinations in Uttarakhand.
Activities to Do: 1. Trek to Namik Glacier – using Munsiyari as your base you can go on trekking expedition to the famous Namik glacier. 2. Sightseeing trek – you can go on a wholesome sightseeing trips to Birthi falls, Kalamuni Mandir and Thamri Kund.