Kodaikanal, a city located at an altitude of 7200 feet above sea level, in the south of the country, Tamil Nadu, is not just a hill station. This city gives you a glimpse of what nature is, what it feels like to breathe among the sky lining forests and where fairy tales are made. So, if you are curious to live in this world of fairy tale then plan a trip to Kodaikanal next vacation.
This hill station of Tamil Nadu is the epitome of natural beauty and serenity. The unending greens and freshness of the place fetched this city the name of Princess of hill stations.
Kodaikanal is your city of choice when you want to run away from the reality of unending deadlines and feel the nature. The city takes away your breath with its box full of biking trails, treks, lakes and unbelievably dense forests.
This city of dense forests has a lot to offer to us, its visitors, as it serves as a city primarily based on tourism.
Let us start our journey into this dense forest to see what all treasures does this city hides inside her !
10 Things To Do In Kodaikanal
1. Kodai Lake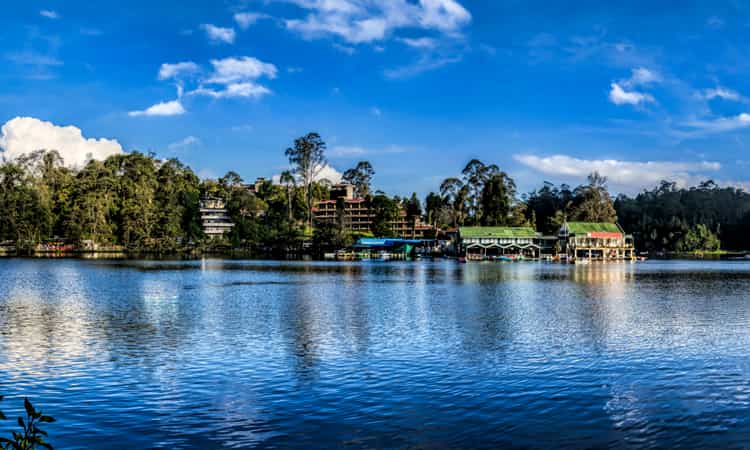 One of the central attractions of the city is a lake, which interestingly isn't as natural as you would be thinking.
The Kodai lake, surrounded by Pallani hill range, is a man-made lake developed during the British rule. This star shaped lake was a creative idea and execution of Vera Levinge.
The Kodai Lake serves as one of the main go to places in the city with different activities in and around the lake, developed for tourists, including boating, cycling, horseback riding and a small market.
2. Silver Cascade Falls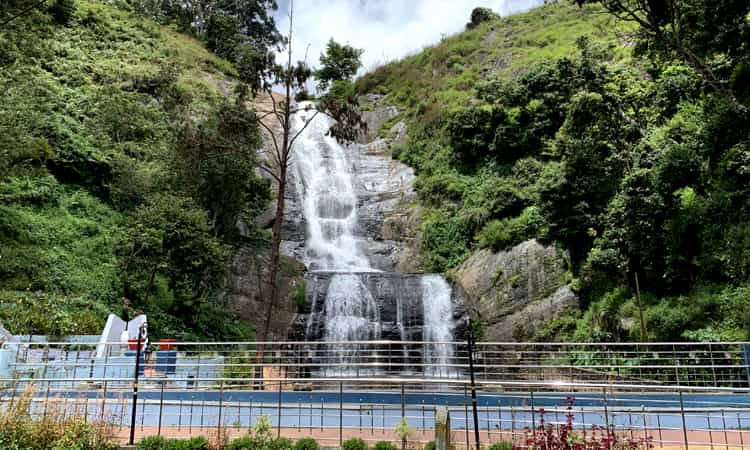 The over flow of water in the Kodai Lake, resulted in the formation of this beautiful water fall.
The pure, clean and shimmering pearl like water of these falls led to the development of its name as Silver cascade.
This is a perfect tourist spot for the people who enjoy picturesque views and the heat of the falling water. This fall also serves as a point to shop a vast range of forest products and natural fruits and vegetables from the shops at the cross point.
3. Pillar Rocks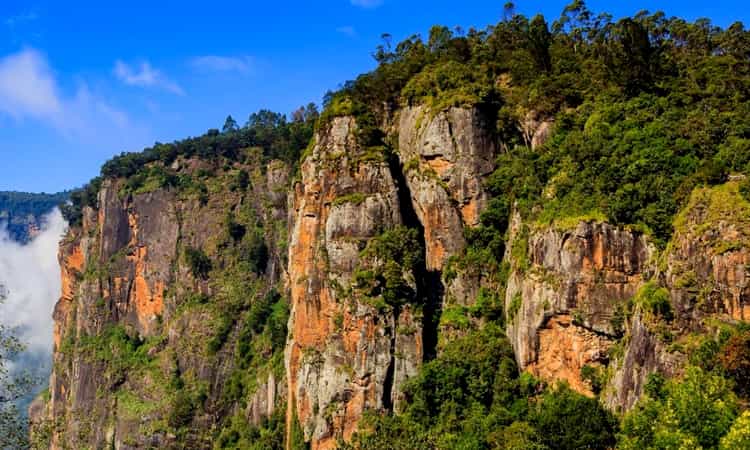 The name comes from 3 large boulders standing vertically, which serve as the perfect spot for sightseeing and reaching up to the heights to touching the clouds.
These enormous rocks once had a white cross, which was an eternal tribute to love by David Gell.
These stones also carry a folk lore of three daughters waiting for their father.
Covered with mist, these stones look mystical and take you to a world beyond.
4. Coaker's Walk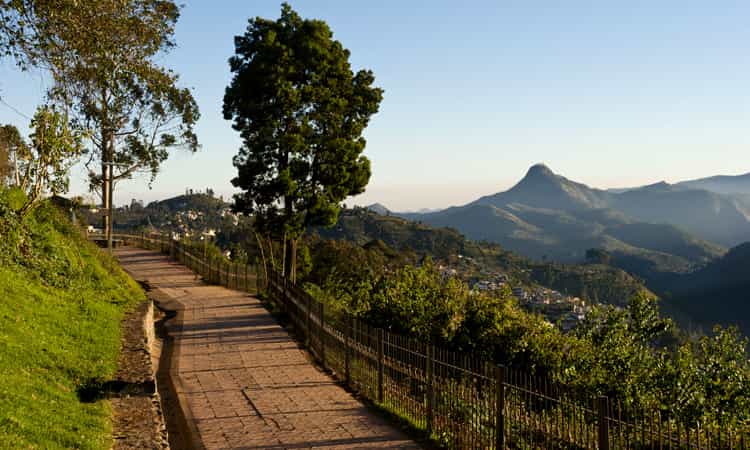 Coaker's walk was developed by Lt. Coaker in  1872 and is thus named after him.
This walk is a breathtaking trail surrounded by lush valleys and never seen before views of nature, stretching all the way from Van allen hospital to St.Peter's Church.
So, if you are a person looking for a walk in peace and quite, this mighy be it for you.
5. Guna Cave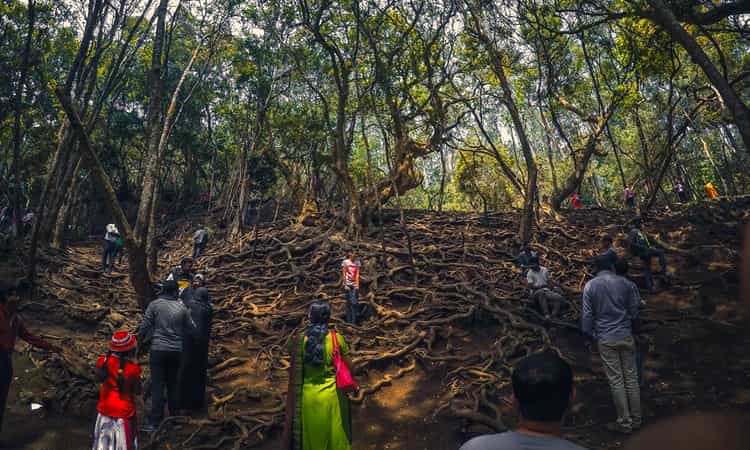 Located at Moir point' the Guna cave is formed between two Pillar Rocks.
These chambers between the rocks are also called Devil's Kitchen, a long stretching cave. This niche was unnoticed until a British officer B.S. Ward discovered it in 1821.
These chambers hide mysteries and tales which no one knows as yet.
The undiscovered beauty and mysteries of this place make it a point of interest for the tourists.
6. Bear Shola Falls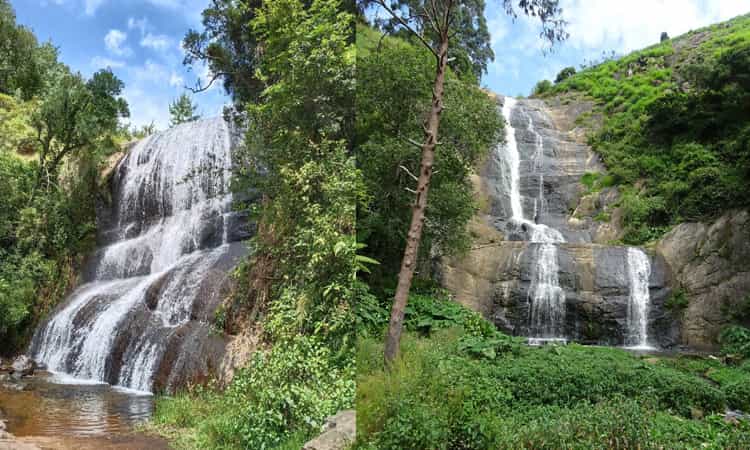 These beautiful falls, located in a reserve forest provide a serene view of pearl liked water and lush green forests. This fall has tale associated with it saying that bears used to drink water from it, and so the name.
These falls provide the best view in the season of monsoon, while you might not find any water during the summers.
7. Berijam Lake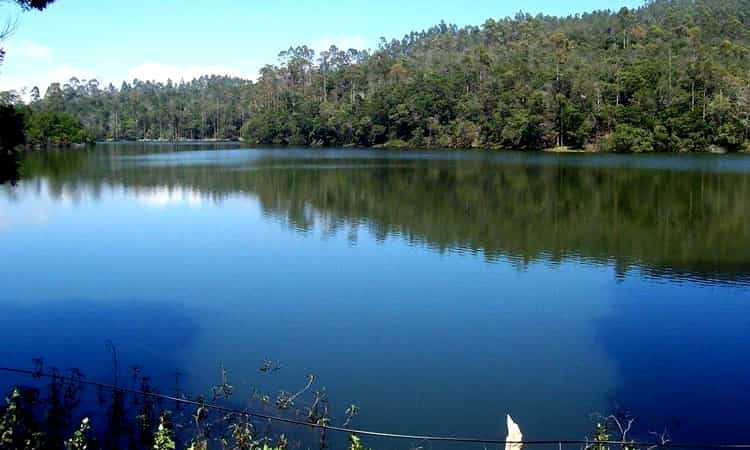 This lake, located in the upper Palani hills, is an apt point to capture the mesmerizing beauty of nature.
Berijam Lake was formed as a result of  construction of a dam with sluice outlets, but has now become of more importance.
This beautiful water body serves as a home to various species of flora and fauna and is of environmental importance. The lake is surrounded by the canopies of pine and acacia tress and majestic creatures like bison, Indian elephant, nilgiri langur and deer.
The water of this lake is so pure and clean that it serves as the source of drinking water for a small village below Kodaikanal, named Periyakulam.
8. Kurinji Andavar Temple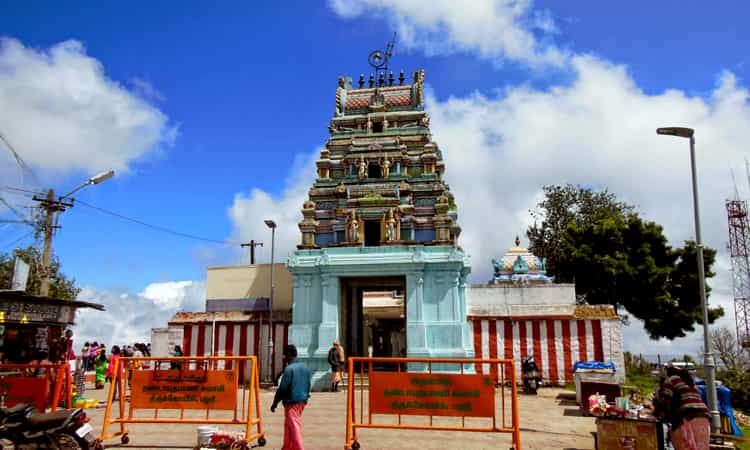 This temple in Kodaikanal is of dedicated to Lord Murugu. The kurinji temple is associated with the kurinji flower, which blooms once in 12 years.
This beautiful piece of architecture is a good blend of picturesque beauty and peace of god.
9. Kukkal Cave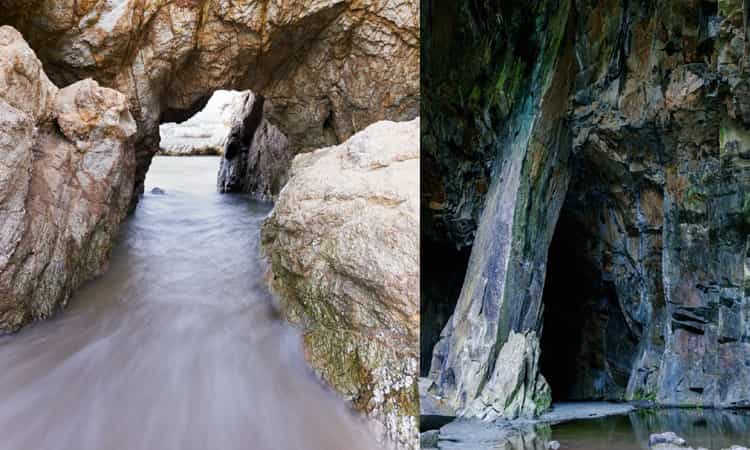 The Kukkal caves are one of the oldest carved caves, with over lapping stone bars.
These caves hold the traces of life of the Paliyans tribals, who used to wear leaf clothes.
These caves today are the favourite spot for the trekkers because of its high altitude.
10. Pambar Falls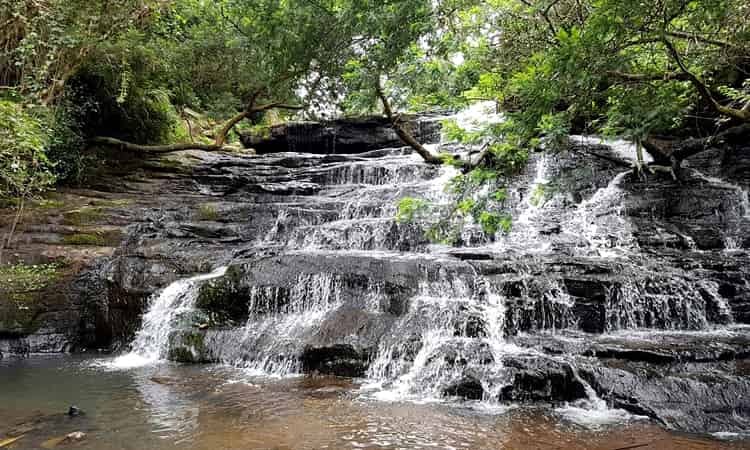 The Pambar falls, also called as The grand cascade, is another remarkable site at the Kodaikanal hill station.
The water of this fall over sheds and descends to meet the Vaigai river.
The foot of the fall has a pond for bathing and two three small falls can also been seen succeeding from the grand one.
Kodaikanal indeed is the princess of hill stations, not only because of its picturesque views, but also because it offers something to everyone, be it a trekker or a person looking for peace.
So, if you wish to take a break, go for the city of forests, because it will never disappoint you.