Ujjain is quite a wonderful place to visit once in a lifetime. Located on the bank of River Shipra, Ujjain has gained a lot of popularity not only among pilgrims but also tourists. With many temples and religious sites, this city is indeed one of the must-visit places in Madhya Pradesh. Not only that, this city holds significance as it was once the residence of King Ashoka. Every nook gives a glimpse of the beautiful past and Kumbh Mela also hosts in Ujjain. Perhaps, this is why this ancient city is popular among those, who are seeking spiritual enlightenment in life.
Whether you are a history buff or you have a keen interest in spirituality, you must plan your next trip to Ujjain. With amazing places to visit in Ujjain, you will also find a lot of things to do and experience here. This ancient city holds great significance as a Hindu pilgrimage destination. Apart from Ujjain Omkareshwar Tour Package, people prefer this city for other reasons too.
Let's have a glance at the places that you visit while visiting Ujjain:
1. Mahakaleshwar Temple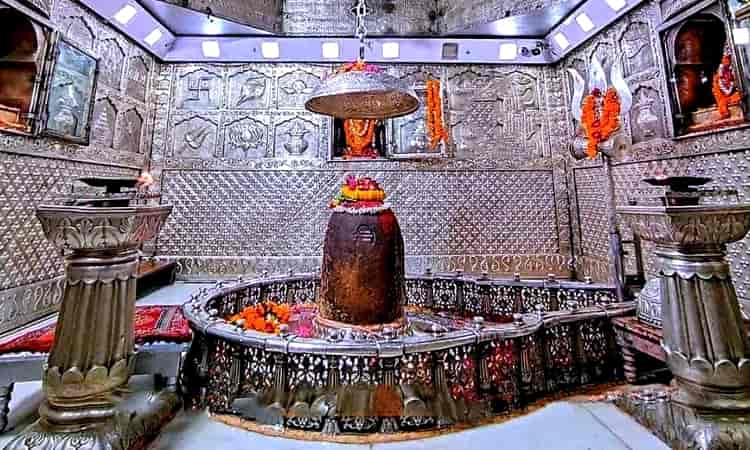 Dedicated to Lord Shiva, this temple has a huge significance in Hinduism. The most famous temple is located near the Rudra Sagar Lake. This temple is one of the twelve jyotirlingas where Lord Shiva resides according to Hindu beliefs. You can also see the images of Lord Ganesha, Goddess Parvati, and Lord Kartikeya on the walls of this temple. This incredible temple is undoubtedly a worth-visiting place in Ujjain.
2. Harsiddhi Temple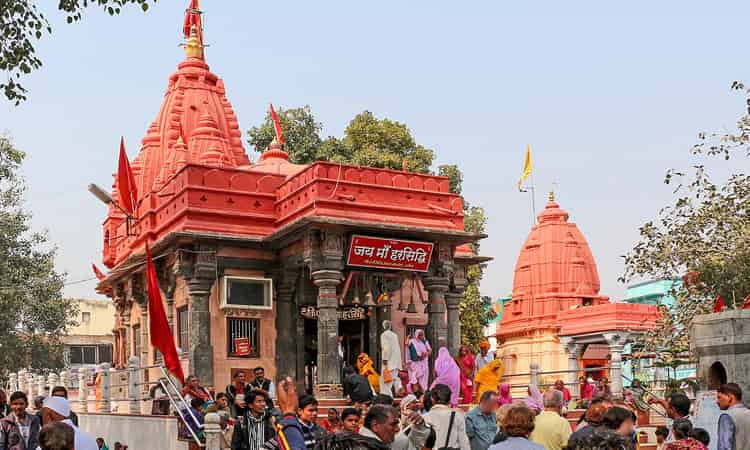 You will witness the vibes of Maratha, as they decided to rebuild it when Harsiddhi Temple was in ruins. Believed to be one of the Shaktipeethas, this temple is dedicated to Goddess Parvati as her elbow fell there. This is why Ujjain has become an important Hindu site in India. This temple is painted in red and this is what makes it unique. The idol of Goddess Annapurna is there between Goddess Mahalaxmi and Mahasaraswati. When you are planning your trip to Ujjain, you must visit this temple once.
3. Kaliadeh Palace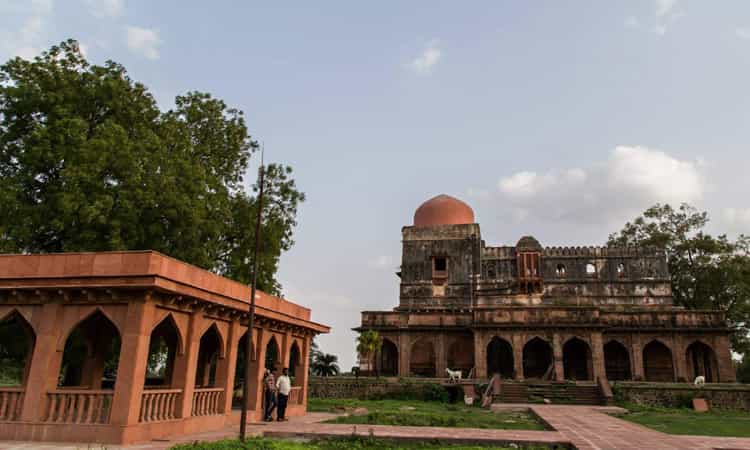 Situated on the Island of Shipra River, this lovely palace is one of the must-visit places in Ujjain. This palace was built by Mandu rulers and you will also see Persian inscriptions inside this monument. You will also see that the architecture of the palace is very much influenced by the Persian style. This palace is open to visit 24 hours. Located 8 km away from the city, this palace is worth visiting while in Ujjain.
4. Kal Bhairav Temple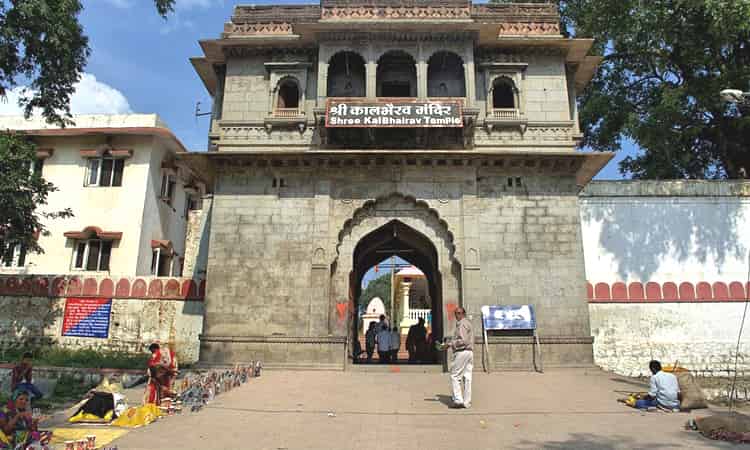 Supposed to be linked with a tantric cult, this temple is quite famous in Hinduism. You will see a lot of sadhus here practicing tantric meditations. This temple is important in Hinduism and you will see great activities here on the occasion of Mahashivratri, as there is a Shivalinga under a banyan tree. Just 5 km away from the city, this temple opens at 5'o clock in the morning. You must visit this place that holds great significance in Hinduism.
5. Chintaman Ganesh Temple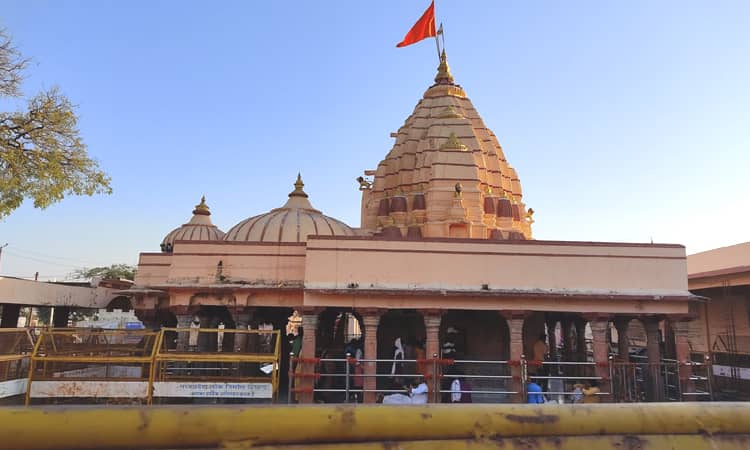 Situated near the Fatehabad railway line, Chintaman Ganesh Temple is very close to the river Shipra. This is one of the oldest temples in Ujjain. There is a large idol of Lord Ganesha inside the temple that mesmerizes you. The idol is well-decorated. It is believed that this idol is born itself and this is the reason behind the huge popularity of the temple. The temple also holds a religious significance which thousands of devotees visit every year.
6. Bhartrihari Caves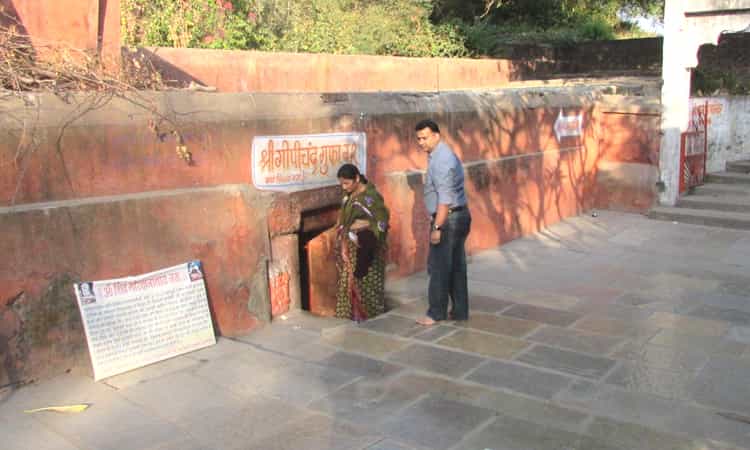 This cave is quite famous as Bhartrihari meditated. He was the stepbrother of Vikramaditya. This cave is one of the serene places located on the river Shipra. You can also visit Gadkalika temple which is located just adjacent to these caves. This place is a secluded space for meditation. You must visit these caves if you are looking for the most amazing places to meditate in Ujjain. This is just 3 km away from the city.
7. Chaubis Khamba Temple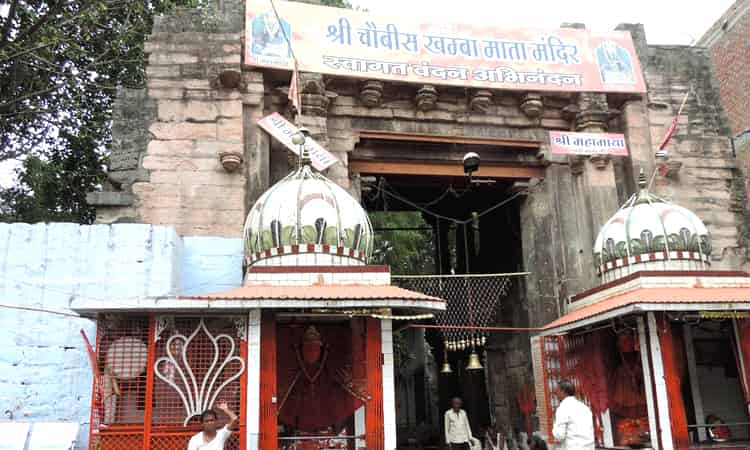 Comprises 24 poles, this Chaubis Khamba Temple is the most popular spot in Ujjain. This historical wonder is an enticing temple that dates back to the 9th century. This temple has been a significant religious center for centuries. You will see the beautiful images of the guardian goddess, Mahamaya carved on the entrance. If you are looking for a beautiful and peaceful place away from the hustle and bustle of the city, then you should visit this Chaubis Khamba Temple.
8. Ram Ghat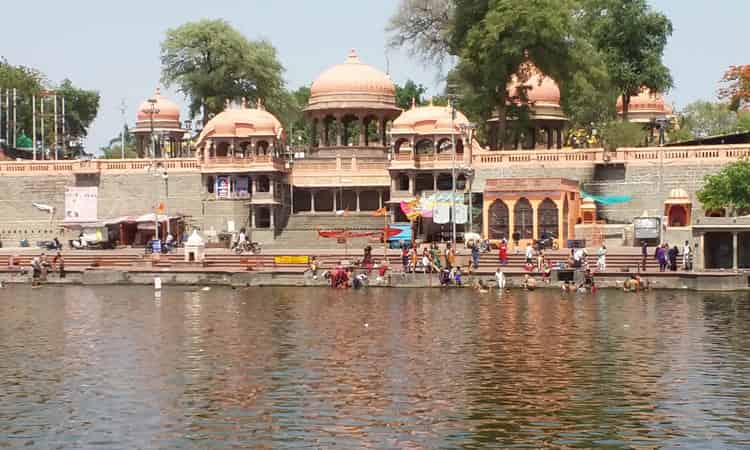 Ram Ghat in Ukraine holds a special significance in Hinduism as Maha Kumbh Mela is held here every 12 years. This is one of the most important sites in the city where people take a dip in holy water and get rid of their sins and achieve salvation. On an ordinary day, you will see a few people on this Ghat. However, millions of people flock here to take a dip in the water. This Ghat is 2 km away from the city and can be reached easily.
9. Gopal Mandir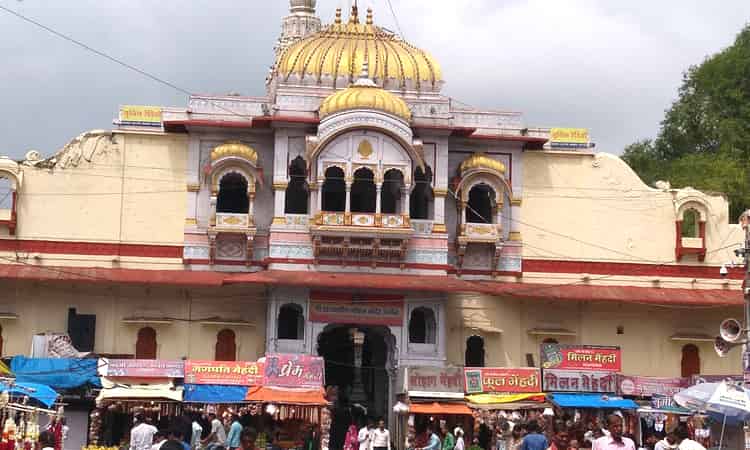 Gopal Mandir is the Hindu temple dedicated to Lord Krishna. Influenced by Maratha architecture, this temple is one of the most significant places to visit in Ujjain. Located amidst the busy market, this temple is made of marble with silver-plated doors. Built-in the 19th century, this place is one of the best sites located in the Ujjain. You can easily reach this temple and embrace peace.
10. Sandipani Ashram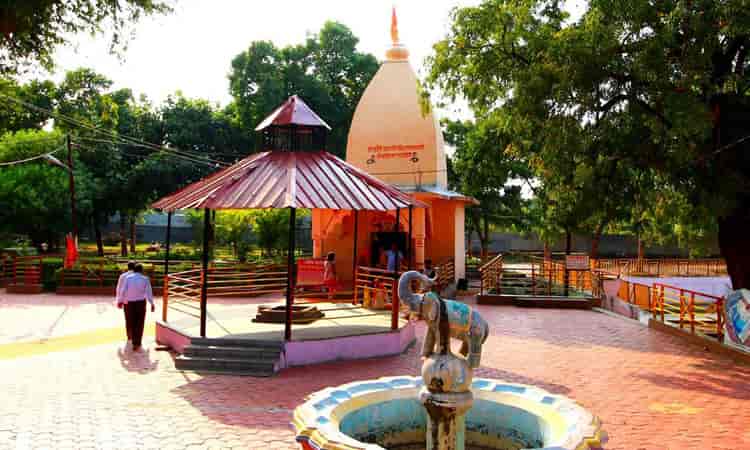 This is the most famous ashram in Ujjain where Lord Krishna was trained along with brother Balram and friend Sudama by Guru Sandipani. According to Mahabharata, this place has been a significant hub for spreading knowledge during those days. Don't forget the mystical Gomati Kund which is the major attraction for tourists here.
11. ISKCON Ujjain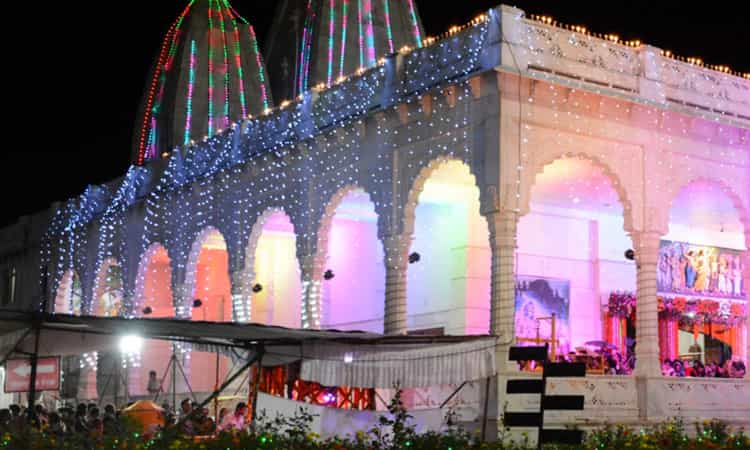 ISKCON Ujjain is indeed one of the most visited places in the city. The worth witnessing architecture and white marble building will catch your eye. Dedicated to Lord Krishna, this temple has a huge significance in Hinduism. It houses the idols of Shri Krishna Balram, Sri Gaura Nitai, and Shri Radha Madan Mohan. The spellbinding decoration will surely leave you mesmerized. Make sure you taste the delicious Vaishnav food served at Govinda restaurant here.
12. Ram Janardan Temple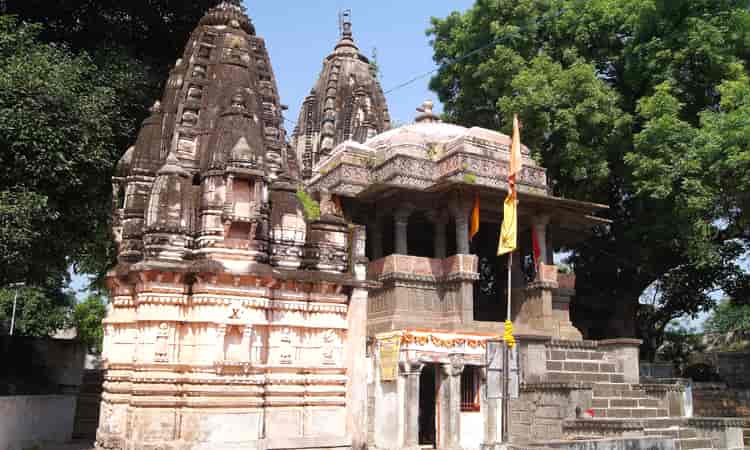 Dedicated to Lord Ram and Goddess Sita, this temple has great significance in Hinduism. Not only it is a perfect place for religious people but history buffs will also like this temple built in the 17th century. This temple is a perfect example of 17th-century architecture. The beautiful sculptures will leave you in awe. If you want to seek the blessings of Lord Ram, you should visit this temple in Ujjain.
13. Meghdoot Resort Water Park and Club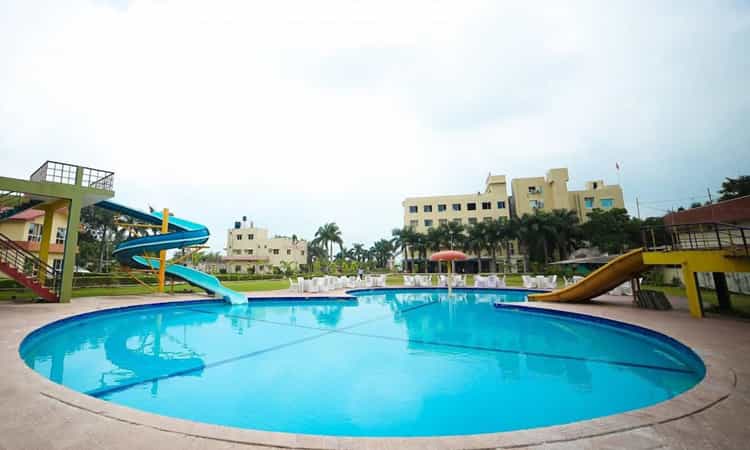 Ujjain is a city that has something for everyone. You would get everything here. If you want a dose of entertainment, Meghdoot Resort Water Park and Club will be the right choice for you. With fun rides and a splash of water, you can enjoy some quality time with family and friends. This is a perfect spot for both kids and adults. So, include this on your to-do list and make your Ujjain itinerary fun.
14. Shani Temple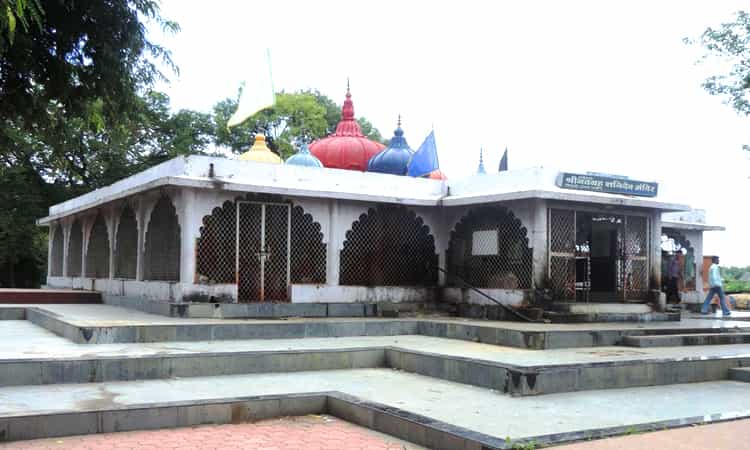 When you are planning a trip to Ujjain, temples and religious places will catch your attention the most. This city is blessed with many temples that you can explore while traveling in Ujjain. Shani Temple was built 2000 years ago and become a significant center for those, looking for spiritual enlightenment. The surprising thing about this temple is that it is the only Lord Shiva Temple where Shani Dev is worshipped as Lord Shiva himself.
15. Gomati Kund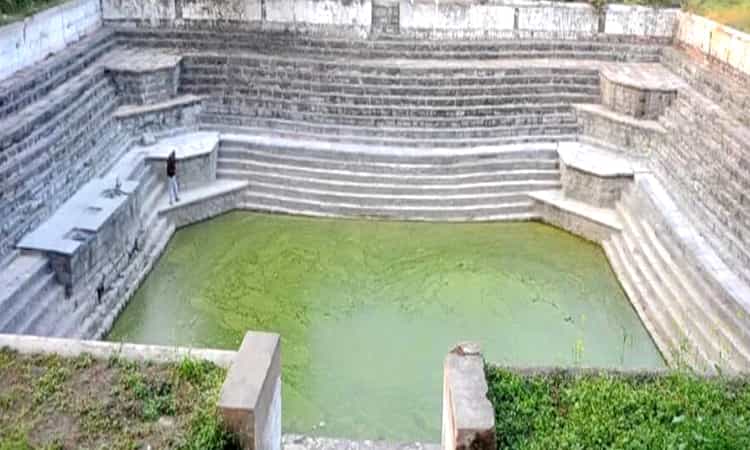 The best thing about Ujjain is that it is home to many Ghats and Kunds. You will find abundant kunds here and the most famous among all is the Gomati Kund. This Kund is found in Sandipani Ashram where you get a fine blend of varied holy waters. It is believed that this Kund is made by Lord Krishna himself for his Guru Sandipani.
16. Vikram Kirti Mandir Museum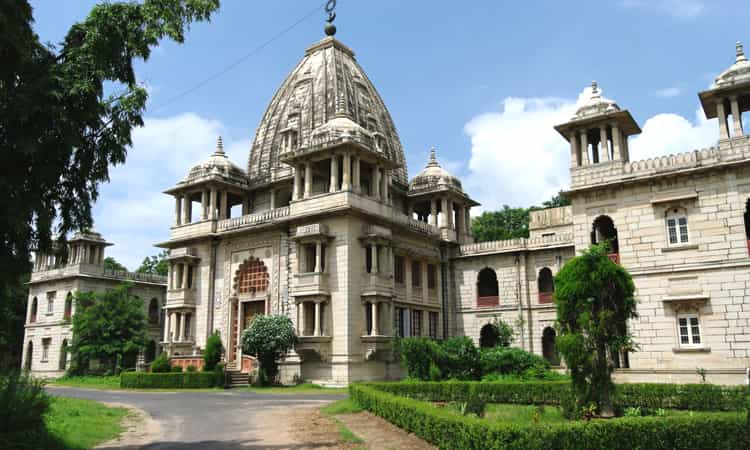 This museum is one of the top attractions in the city which is built in commemoration of King Vikramaditya. Vikram Kirti Mandir Museum is a small and well-maintained museum that comprises an artwork gallery, auditorium, and an archaeological museum. This is another must-visit place in Ujjain.
Ujjain is one of the most beautiful cities in Madhya Pradesh. With a lot of devotion and faith attached to it, Ujjain attracts tourists from across India. If you want to experience this city at its best, then you should visit the places listed above while visiting Ujjain. Moreover, you will have a blissful travel experience in this mesmerizing city.
Getting around this ancient city is easy as it is well connected to other cities by road. You can also take flight from your city to Indore and then reach Ujjain via taxi or cabs. Transportation options are conveniently available in the city.
Frequently Asked Questions About A Trip To Ujjain
Q1. What Is The Best Time To Visit Ujjain?
Ans. October to March are the most preferred time to visit Ujjain. During this time weather is pleasant to explore the city.
Q2. What Can I Do In Ujjain?
Ans. You can visit Temple, enjoy a water park, do shopping, seek spiritual enlightenment, and explore the culture.
Q3. Can I Book Uber And Ola In Ujjain?
Ans. Since Ujjain is the most visited city in Madhya Pradesh, both Uber and Ola cabs are conveniently available.
Q4. Is There Any Airport In Ujjain?
Ans. No, the nearest airport is in Indore.
Q5. What Is The Oldest Name Of Ujjain?
Ans. This ancient city's old name is Ujjaiyani, situated on the bank of the Shipra River.