Gujarat is home to almost 5 million tribal communities who have made the undulating slopes of Aravalis their residence. The coastal and the westernmost state of Gujarat is a glorious representation of its colorful past and incredibly vibrant culture. This place is known for its well preserved ethnic tribal culture that makes it different than the rest of India. Each tribe has its own set of beliefs, traditions and history that date back to the time even before the state of Gujarat was formed. On one end Gujarat is one of the fastest growing metropolitan of India, while on the other end the traditional tribes of Gujarat have managed to stay connected to its ethnic background. Apart from its massive wildlife sanctuaries, amazing coastal regions and impeccable greenery Gujarat has so much more to offer that people from far and wide make it a point to visit this land at least once in their lifetime.
Here is a look into some of these traditional tribes of Gujarat which you will be able to explore during your Gujarat tribal tour:
List of Tribes in Gujarat
1. Siddis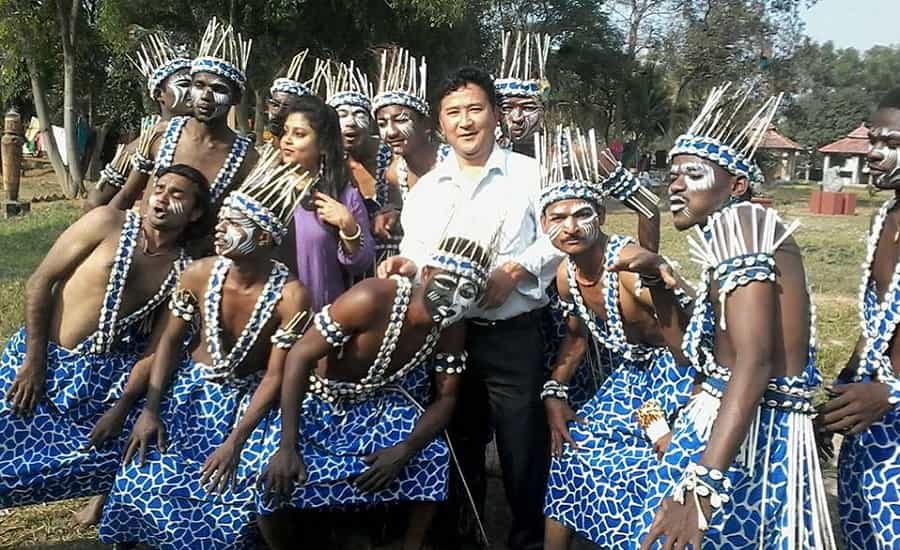 The Siddis of Gujarat were presented by the Portuguese as slaves to the Nawab of Junagadh 300 years back. They made the region around Gir national park and sanctuary their home where they practice their traditional customs and beliefs like their Dhamal dance. They have been successful in adopting the Hindi language and other such customs from the Indian population that surrounds them. They have also kept their ethnic Goma alive which is also known for its spiritual significance which is done with the rhythmic drum beats. They earn their livelihood through hunting and forestry while also being really fond of pan and supari.
2. Rabari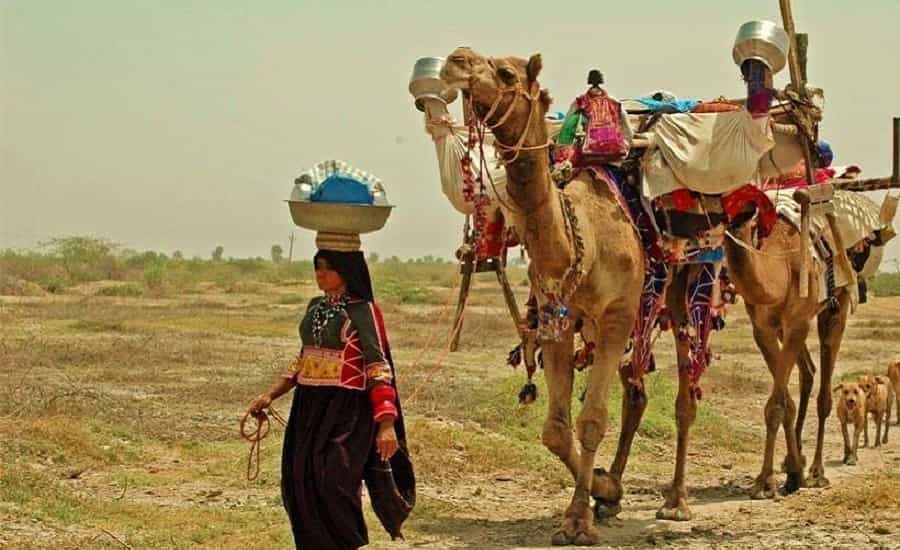 Primarily functioning as pastoralists this tribe is said to have migrated from the Mediterranean regions. They inhabit the Kutch region of Gujarat and are further divided into 5 sub groups which are – Debar, Gardo, Kantho, Katchi and Ragad. Their primary way of livelihood is involved in dairy where they keep animals such as sheep, goats, cattle's, buffaloes and camels among others. They use these animals to extract and sell their milk and ghee. They are also popular for their elegant looking works of creative art. Although a primarily vegetarian community, during the weddings they are known to consume non vegetarian food.
3. Bhils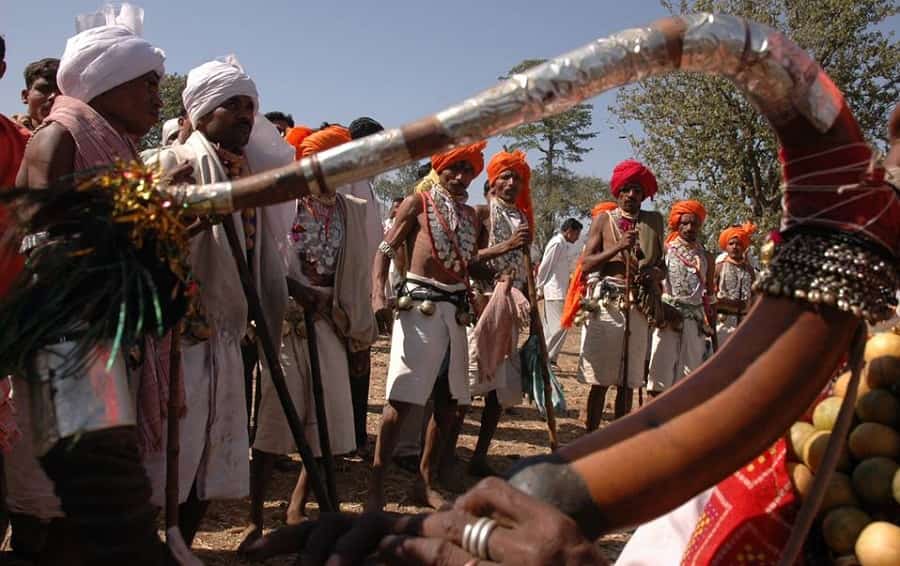 Derived from the word 'bil' meaning bow, they are known for being one of the largest tribes of South Asia. They are known for belonging to a pre Aryan race since they have found mention in the great Hindu epics of Ramayana and Mahabharata. Apart from Gujarat 39% of the Bhil population is situated in Rajasthan. They are known for being incredibly brave and use bamboo arrows for defense. Although the same tribe their religious practices differ from place to place, where some worship the tiger god the others worship the local deities. Their main source of livelihood is doing some agricultural activities.
4. Ahir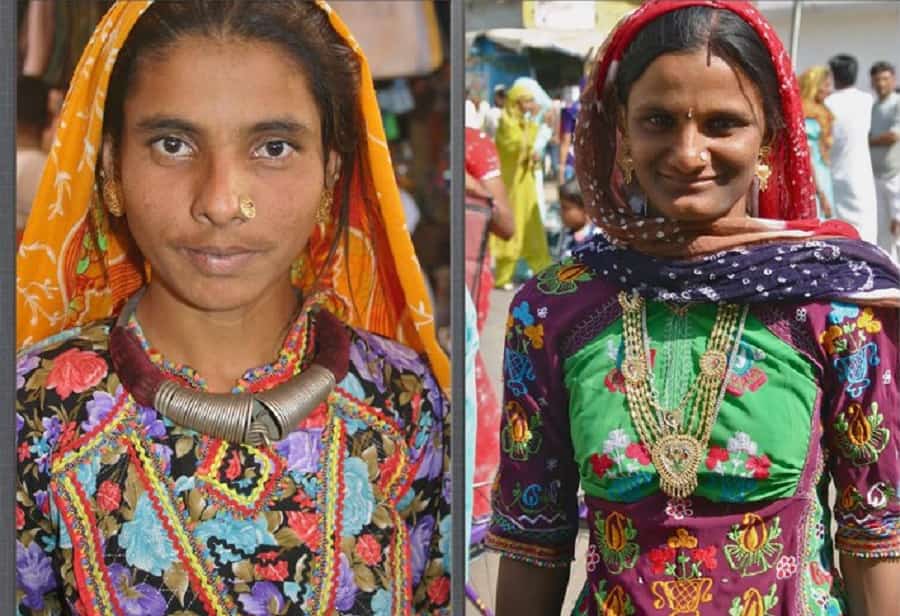 This tribal community is said to have travelled from the land of Sindh and have settled in various regions of Gujarat like Kutch, Morvi and Saurashtra. Their livelihood is dependent on cow herding and crop cultivation just like most of the other ethnic and cultural tribes of Gujarat. Ahir men and women both wear kehdiyun along with baggy trousers, to top it they loosely wrap their head in a cloth and finish it all off with heavy silver jewellery. They are known for worshipping deities like Lord Krishna and Nada and they also celebrate a number of fstivals with great pomp and show like Dussehra and Navratri.
5. Bharwad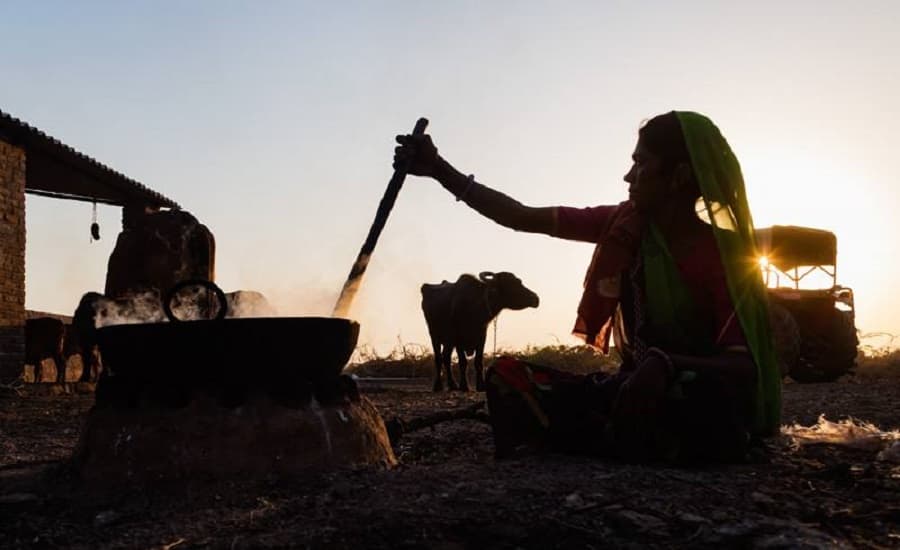 This tribe is said to have shifted slowly from Mathura in Uttar Pradesh to Gujarat and are avid believers of Lord Krishna. They can be found in the deeply forested regions of Vadodara and along the peripheries of the Gir forest of Junagadh region and live off the ground by forest grazing. They can be recognized easily since the Bharwad men wear a turban along with a pair of white cotton trousers whereas the women cover themselves up in veils and wear a vibrant looking, colorful and elegantly adorned backless top with a skirt accompanied with a heavy set of jewellery.
6. Bamcha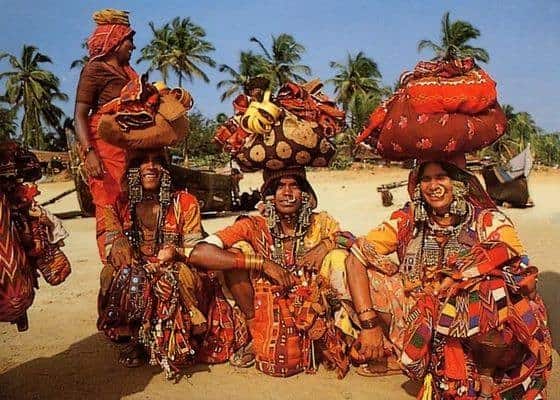 Also known as Bavcha or Bavecha this Hindu scheduled tribe of Gujarat are found primarily in the regions of Amreli, Baroda and Ahmedabad. Their ancestral history dates back to when they had served as the soldiers for the princely state of Baroda. After the ruler of Baroda has disbanded the army they had given up this profession. Along with speaking their own dialect they have also become fluent in speaking Gujarati.
7. Dangi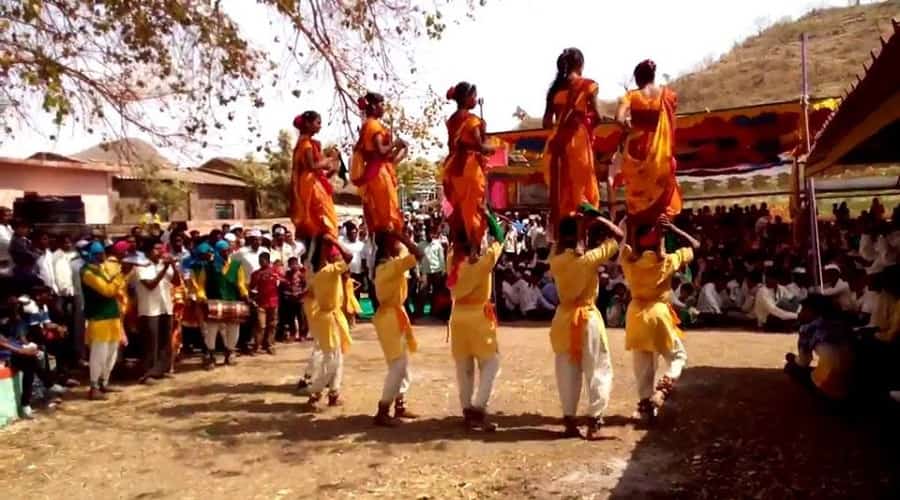 The village of dang is known for its unmatched and well kept natural beauty as well as for its aboriginal inhabitants, the dangis. One can spot a dangi woman due to the presence of a large nose ring or a nathh, which is a popular sign of their ethnicity. They also adorn themselves with a lot of heavy silver jewellery. They are said to be avid believers of mataji shapta sungi as well as of Lord Hanuman, Lord Ganesha, Krishna, Lord Vishnu etc. they celebrate the festival of their peers like Holi with great zeal and enthusiasm.
8. Warlis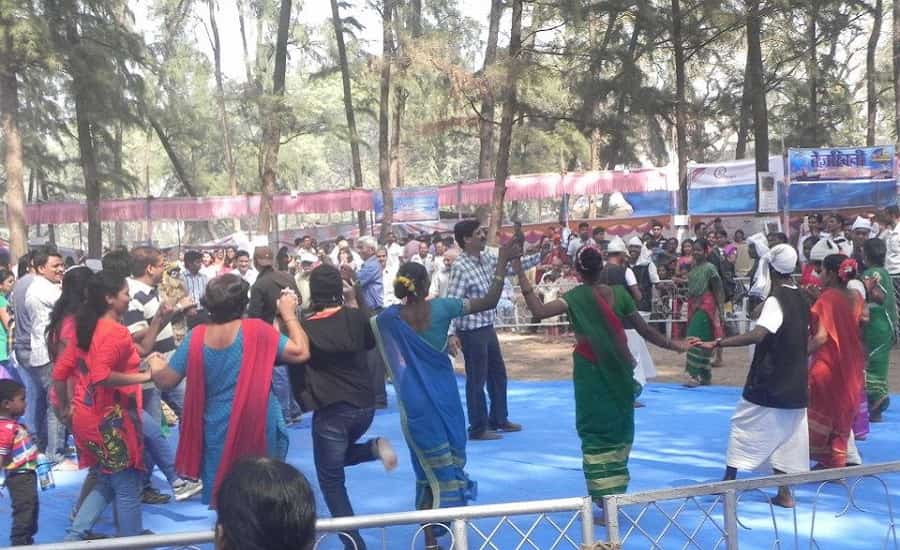 Having found their roots in the forested regions of Gujarat like Dharampur, Umbergaon and Vansda this close knit community of the Warlis are a primitive tribe. They are believed to be the sub tribes of the Bhils along with being fluent speakers of Gujarati. Since their village is away from the other tribal communities along with being completely cut off from the main population, they have managed to keep their beliefs, traditions and lifestyles intact. They earn their livelihood through slash and burn method of cultivation and after the monsoon months they migrate to different regions in search of work.
9. Kukanas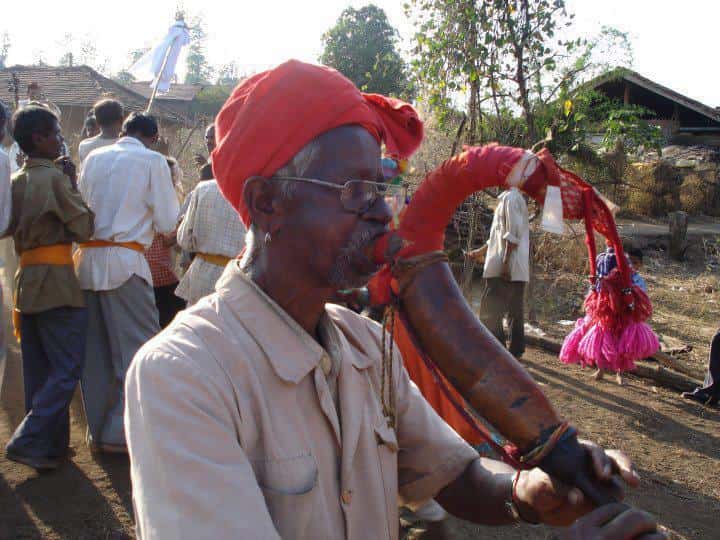 With the onset of the Neolithic age the region of Gujarat was heavily inhabited by the Kukna tribe whose history can be dated to as far back as the pre-historic times. This name has been given to them due to their anklet which they wear as their traditional armlet. They throng primarily around the regions of Dharampur, Vansda, Dangs, Valsad etc. they share a mutual and string sense of family values and the unity of their community is extremely important for them. They are believed to be extremely close-knit with nature which is evident even in the making of their houses which are not 'pucca' but is made using grass and thatched roofs along with walls made up of mud.
10. Garasia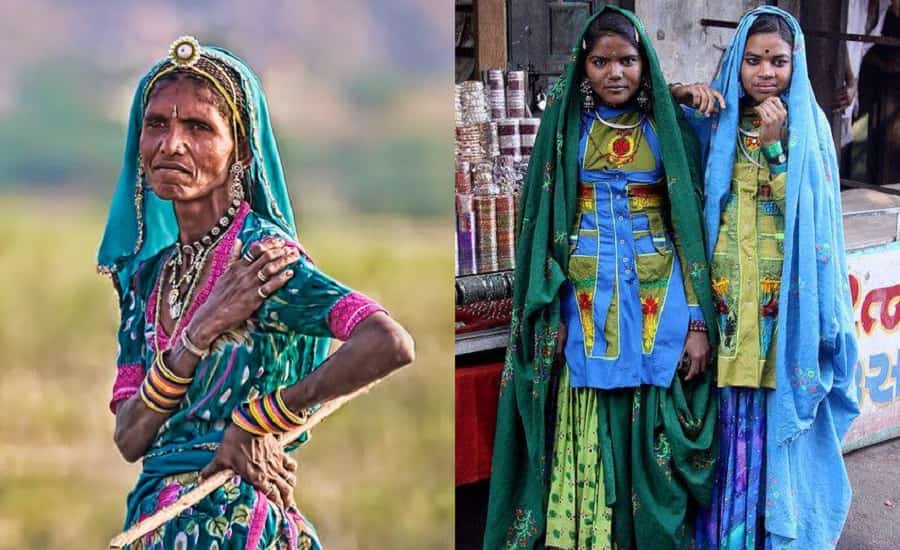 Along with being found in the Guajarati districts of Sabarkantha and Banaskantha they are also popularly found in the Rajasthani regions of Pali, Sirohi, Udaipur etc. according to their traditions they do not believe in inter marriages and are an endogamous community. The attire of the women and men of this tribe are vibrant and extremely colorful which gives the region where they live a pleasing atmosphere. The tribe is known for its tradition of living in together before marriage which is not frowned upon which has resulted in rare occurrences of dowry related deaths and rapes among the communities.