Auli, a beautiful town of Uttarakhand is one of the best skiing destinations and a hub of high peaks hovering in the environment. The place looks more stunning during winters as it gets completely covered with snow due to heavy snowfall.  Auli is defined as "Switzerland of India" by many of the visitors due to its stunning landscapes and beautiful aroma of the nature spread into the environment. However, Auli is great in retaining its beauty throughout the year but it is considered as a charm for trekkers in summer and a heaven for skiers in winters. The place is also known for the world's highest artificial lake names as Auli Artificial Lake. In past some years Auli has been emerged out as a favorite skiing destination among Indians and foreigners too due to its cost-effectiveness as compared to other skiing destinations including Manali, Kufri and Gulmarg.
Reasons for being one of the favorite tourist destinations- As per the Travel and Tourism Competitiveness Reports Auli has been emerging out as one of the best destinations in India due to various reasons including its cost-effective activities offering and the mesmerizing scenic beauty of the nature makes it a perfect romantic spot for honeymoon tours. Winter is the ideal time to plan your Auli trip as in winter it looks completely astonishing which left the visitors spellbound.
1- Most Astonishing and Stupendous Landscapes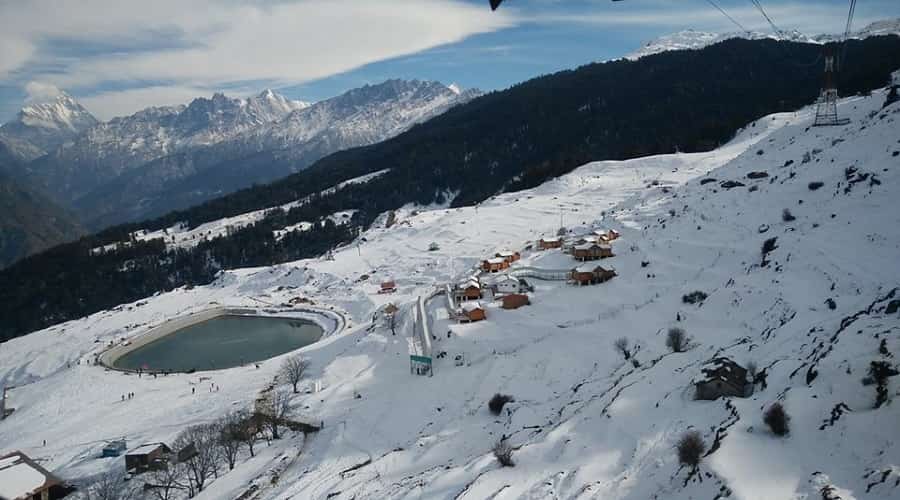 Numerous hills, various streams, snow-capped mountains, lush green valleys are some of the elements which enhance the beauty of this town. The highest ropeway of Asia (4 km long) is another attraction of this place which runs between Auli and Joshimath. The location of this place is a bit remote which however doesn't seem like any obstacle as the panoramic and the breathtaking views of the mountain negotiate its negativity. Auli is however less known but it is a beautiful place with very less adulteration where your journey on roads having unending turns settled over the hills with hairpin bends makes it an adventurous and enthralled journey. The slopes of the surrounded area are covered mostly by conifer and the oak trees. If you are a photogenic person then you must carry a good camera with you to get your best clicks amidst the complete whitish environment covered with snow.
2- World's Highest Man-Made Lake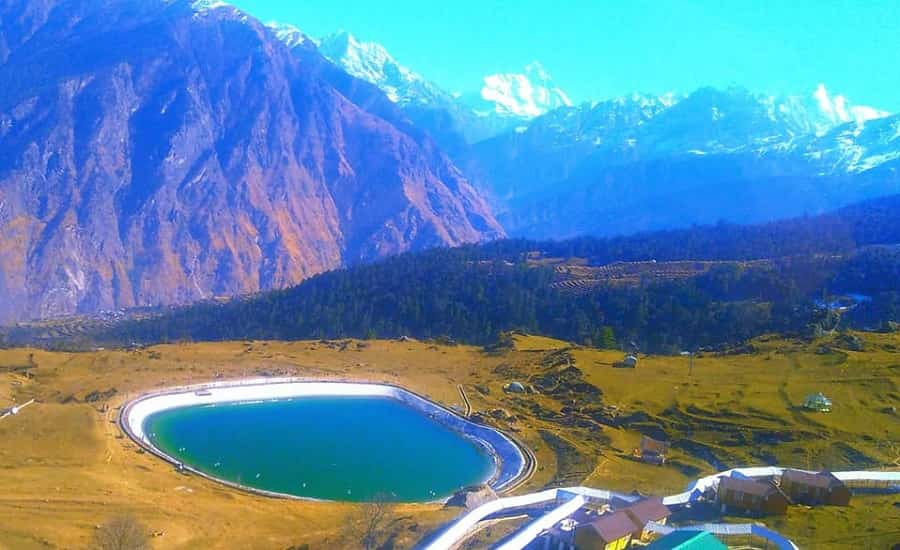 This man-made transcendent lake in Auli was established at a great elevation from the sea level with a motive by the Uttarakhand government. The intention was to cover the slopes with artificial snow at the time of scanty rainfall so that the tourists can enjoy the skiing throughout the year. Feeding of the snow guns used to be done by the water of the lake which makes the skiing surface smoother and helps in increasing the tourism rate of Auli. The area is filled with serenity, calmness and there are several benches fixed so you can give a proper relaxation to your brain filled with numerous tensions. At the Auli Artificial Lake several skiing competitions are organized in which hundreds of contestants participate. During winter the lake looks more beautiful as it gets frozen partially and partially gets covered by mist and fog however it looks stunning in summer too.
3- Picturesque Location for Trek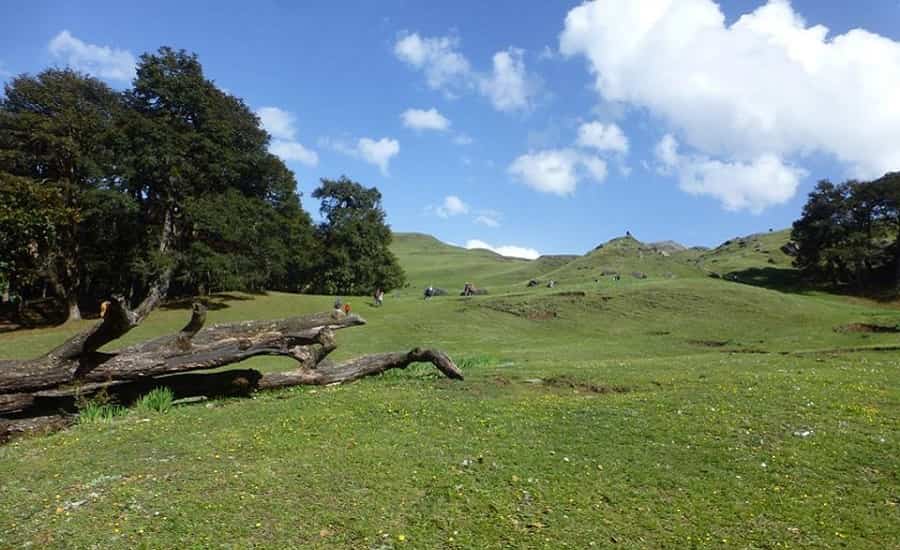 Trekking is the best way to explore the magnificent beauty of the Himalayan range of Garhwal. You can experience many famous treks in Auli and Gurso Bugyal is the most wonderful one. Trekking in Auli doesn't only give the adventurous experience it also gives you the experience of the picturesque ambience of the destination of complete whitish background of snowy meadows and snow clad mountain ranges. However trekking in Auli is neither very tough nor very easy, it is moderate where level of adventure and comfort are well managed. And this is why this region of Auli is renowned as one of the best tourist destinations in Auli. On your trekking trail you can gaze at Nanda Devi, Dron and Trishul- the three imposing and the most famous peaks of Uttarakhand. The cool breeze adds on the charm of the place and even you can get some beautiful clicks of your trip.
4- Enrapturing Ropeway Ride in Auli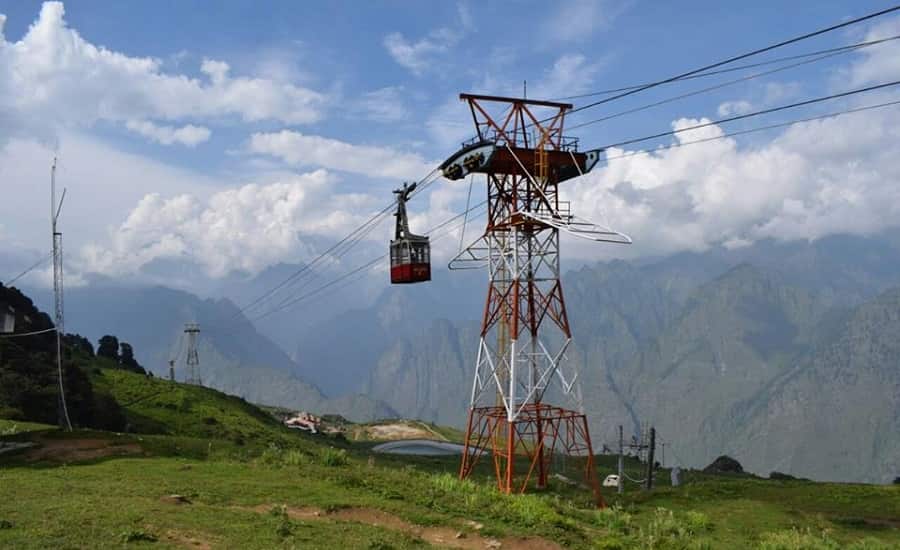 If you have a fear of height then you must try this sprawling aerial ropeway in Auli which will help you to get rid of your fear of height. The beauty of the valleys, snowy meadows and the snow-clad mountains will leave astonished so that he will not be able to think of the fear. Your fun level would be taken to the best level as through this aerial ropeway you will get the 270-degree views of the surrounding. This ropeway of Auli is the highest and the longest ropeway in India which is around 4 km long which connects Auli with Joshimath. The ropeway of Auli to Joshimath is settled at an elevation of 10,000 feet above the ground and is consisted of 2 cable rides- one is Joshimath Auli Gondola and the other cable ride is GMNV to Auli both of which give a life-changing and enrapturing experience.
5- Romantic Destination in Snow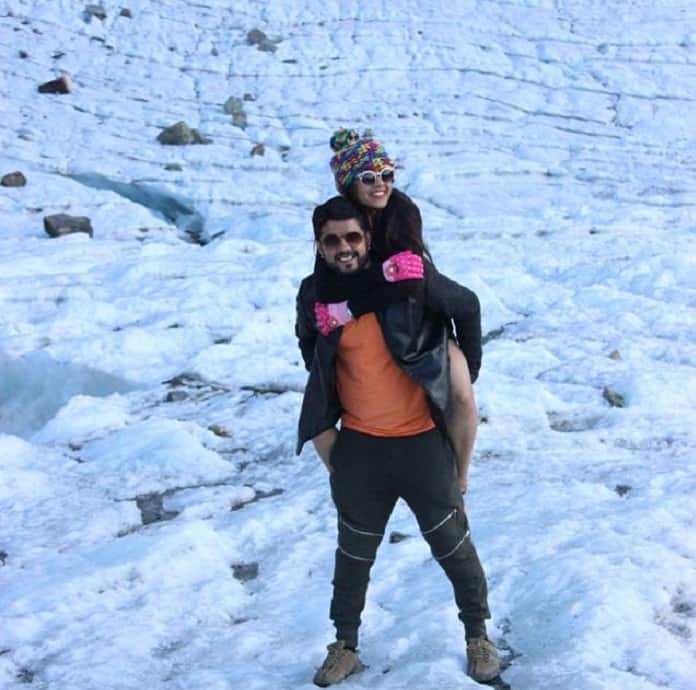 The best way to celebrate the love and union of the newly married couples is to plan a romantic destination in Auli between the snowy meadows and the snow-capped mountains where you spend the best quality time with your better half. The stunning landscape and the romantic weather of the place give it a complimentary retreat to your mood of celebration and make it a perfect romance destination. The snow resort in Auli witnesses the picturesque landscapes of Auli and makes it a perfect stay of Honeymoon couples as the snow-covered regions adds more value to the romance than any other regular destinations. Enjoying the ropeway ride and several other adventurous activities with your life partner give additional charm to your romantic trip. The snowy warmth and the green carpet of the Himalayan Ranges welcome nicely to its couples. You can collect some beautiful memories of your honeymoon trip everywhere in Auli especially Valley of flowers is the perfect place to gather the memories.
6- Skiing in Auli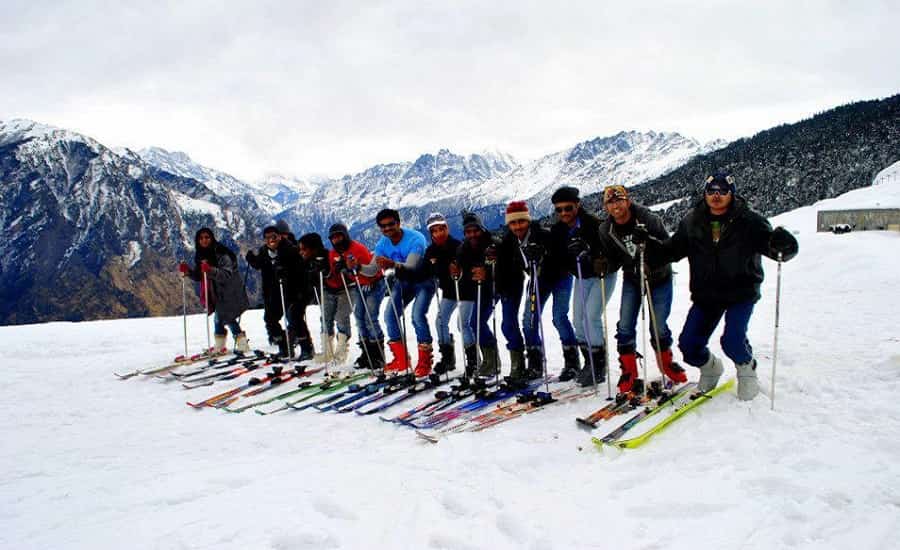 The prime destination of skiing in India is Auli where tourists from all across the globe come to show their skills and to hone their skiing skills too. The long and the steep slopes of Auli make it the perfect and the ideal skiing destination in India. Winter is an ideal time to plan your Auli trip when you can enjoy skiing at the utmost level. It is reckoned as a place where several skiing competitions and other winter sports are also organized every year. If you are at Auli and you don't know skiing which is quite depressive but do not worry because at Auli you can learn skiing by the professionals after paying certain bugs. The stunning landscapes and the snowy steep slopes are so attracting that nobody can stop themselves to urge their desire of skiing. If we talk about some of its technicality then the skiing stretches to almost 4 km and even to 400 meters too.
7- Lip Smacking Garhwali Cuisines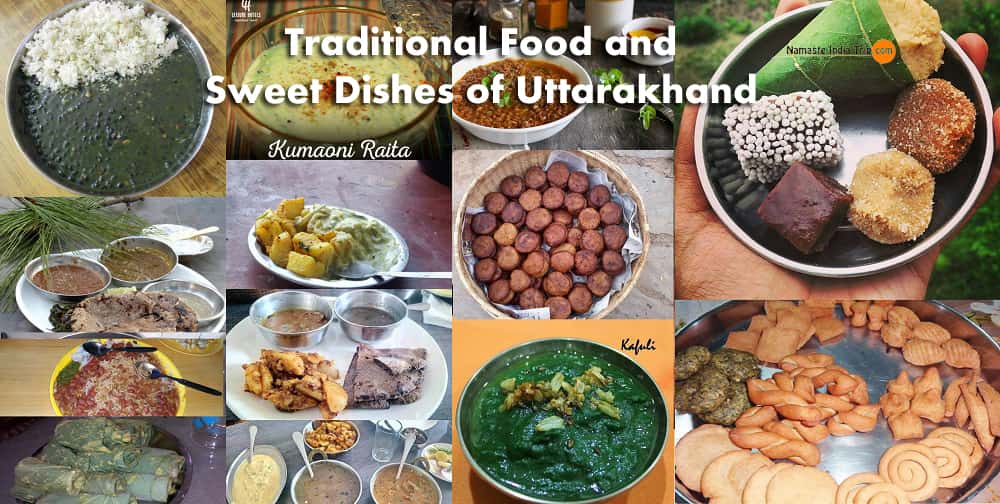 A meal is not just a necessity of your body if you are on any trip however it is a part of luxury. Especially if you are in Auli then you need to give more strength to your body to make yourself ready for the ongoing adventurous activities including skiing, trekking and many more. The unique taste of the Garhwali cuisines waters the mouth of every tourist. However, Auli doesn't hold many food options but Joshimath explore a wide variety of Garhwali cuisines. If you are in love with sweets then you can opt for the Bal Mithai, sweet Kheer and the chocolates from any of the local bakeries and confectionaries. Some of the famous cuisines of Auli are Kachmauli (stuffed goat with oil and spice), Bal Mithai and Singori (a sweet made with Khoya and wrapped in Maalu leaf in the conical shape.
What is the Best Time to Visit Auli?
You can plan your trip to Auli throughout the year as the stunning landscapes of Auli is always inviting and mesmerizing. Even summer is also quite appealing to the tourists and a perfect getaway destination but it majorly depends upon your wish of experiencing Auli means what you are for there.
Auli in Summer: The summer temperature in Auli is ideally perfect to explore and experience the outdoor activities including hiking and trekking.
Auli in Monsoon: However Auli trip can be planned in any of the season but it is less recommended to visit the place during monsoon as it limits the fun of adventurous activities in Auli but if you want to experience monsoon in mountains then you can definitely go for it.
Auli in Winter: Auli seems like a heaven during winters which starts in November and stretches till early March. Snow laden meadows and the snow clad mountains give it a complete whitish background. Winter is the most ideal time to visit Auli and to hone your skiing skills with the help of professionals and to enjoy the snowboarding.
Accessibility to Auli
You can reach Auli by opting any of the transportation modes i.e. Road, Rail and Air.
By Road– The best way to reach Auli is to opt for the inter-state buses which ply from Joshimath to Auli. Joshimath is located at a distance of only 16 km from Auli where you can opt for aerial ropeway ride.
By Rail– Haridwar is the nearest railway station to Auli from where you can get frequent buses to Joshimath or you can hire a private taxi directly to Auli.
By Air– Dehradun is the nearest airport to Auli from where you can take the public transport like inter-state buses to reach Joshimath or you can opt for a private taxi which would directly drop you at Auli.
Nearby Places to Visit
Auli itself is a land of beauty which is surrounded by many astonishing places around it including Joshimath (famous for a shrine dedicated to Lord Narsingh), Vishnuprayag, Chenab Lake, Trishul Peak, Nandaprayag and some others. Among all nearby attractions of Auli, Vishnuprayag and Narsingh Mandir tops the list of Auli attractions and are known for the ambience dipped in serenity and devotion. Trishul peak is the place where the three Kumaon mountain peaks whole forms and it is situated at an elevation of 7120 meter above the sea level which can be viewed nicely during the Roopkund Trek. At Joshimath you can get the chance to try the unique mouth-watering Garhwali cuisines.
Tips to be followed if you want your Auli trip to be the most wonderful trip of your life:
Winter in Auli experiences the frosty and freezing cold weather so you are advised to pack accordingly to survive in such brass monkey weather. The day temperature in Auli ranges from 4 to 6 degree Celsius which sometimes touches zero degree Celsius.
You need to carry a proper boot or comfortable shoes if you are going on a trek if it doesn't snow.
If it snows then umbrella will help you out.
You need to add up ski equipment in your baggage so that you don't need to take it on rent.
At higher altitudes hydration is a persistent issue so keep you well hydrated especially during the cold weather.
Do check your ski fear properly before participating in any of the sports.
It is always advised to everyone to carry your first aid kit with you that must contain basic cold medicines.
When we are far away from our friends, family and relatives then they bother a lot about us and want to stay connected with us all the time but if you are in Uttarakhand then you may face the problem of network connectivity. So, bring a well networked phone with you like BSNL.