About Uttarakhand
Sitting comfortably in the northern region of the Indian subcontinent, Uttarakhand is a Pandora box for every traveler. From offering numerous adventure sports activities like skiing, parasailing, camping and trekking to being the site for some of the holiest pilgrimages in the world like the popular Char Dham Yatra, Uttarakhand is a treasure trove of varied experiences which is blended perfectly with the tranquil and serene environment. Popularly nicknamed as 'Devbhoomi' Uttarakhand, has become one of the top states in India for being home to a large number of temples. The entire state is crowned with the majestic glory of the snow clad Himalayas which sets the aura of this state apart from the rest. In terms of natural beauty and wildlife Uttarakhand has garnered a reputation for being one of the most whimsical and rejuvenating places to be.
This region also witnesses an influx of tourists from all the neighboring states looking to get away from the scorching heat of the plains who avail the delightful holiday package to Uttarakhand. A Himalayan blessing, Uttarakhand offers you the opportunity to enrich and possibly enlighten your mind, body and soul.
If you are planning a visit to this magnificent land of lush greenery, rolling mountains, meadows and positive vibes then these are some of the must know points which you should keep in mind:
Climatic Conditions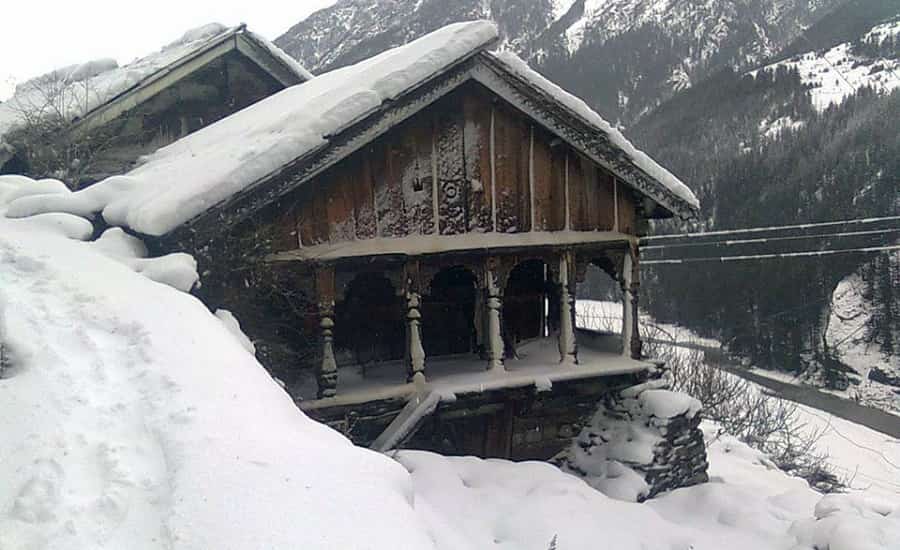 Being situated at an elevated region and right on the lap of the mighty Himalayan ranges, weather conditions in Uttarakhand ranges from pleasant and comfortable to extremely cold and freezing. However, the weather does not cause a hindrance to the tourists who are looking for a fun packed adventure time away from the hustle and bustle of the city. This weather condition occurs due to the vast covering of glaciers and massive Himalayan peaks which overlooks the entire state. Uttarakhand can be divided into two different climatic regions namely – the hilly terrain region and the smaller plain region making the weather conditions in one place extremely variable.
Summer season (April – June) – The summer months of Uttarakhand experiences mostly pleasant weather conditions but some regions which are located closer to the plains experiences hot weather conditions as well. For example, the holy twin towns of Haridwar and Rishikesh witnesses hot summer seasons where the temperature can soar up to 40 degrees Celsius which may be coupled up with a lot of unnecessary humidity.
Monsoon season (July – September) – The temperature during these months ranges between 15 to 25 degrees Celsius in most of the places of Uttarakhand. The region gets blessed with heavy rainfall making the mountains covered in enchantingly mystical beauty. During this season, tourism is halted due to the unpredictable nature of the hills which is prone to landslides, flashfloods and mud avalanches.
Winter Season (October – February) – The winter months of Uttarakhand experiences extremely cold and freezing weather conditions where the temperature ranges between subzero to 15 degrees Celsius. During these months some of the regions also tend to get covered in a thick layering of snow making your journey here extremely difficult but breathtaking. If you want to get a taste of the Himalayan winters then this is the best time to visit.
Must Visit Tourist Places
1. Valley of Flowers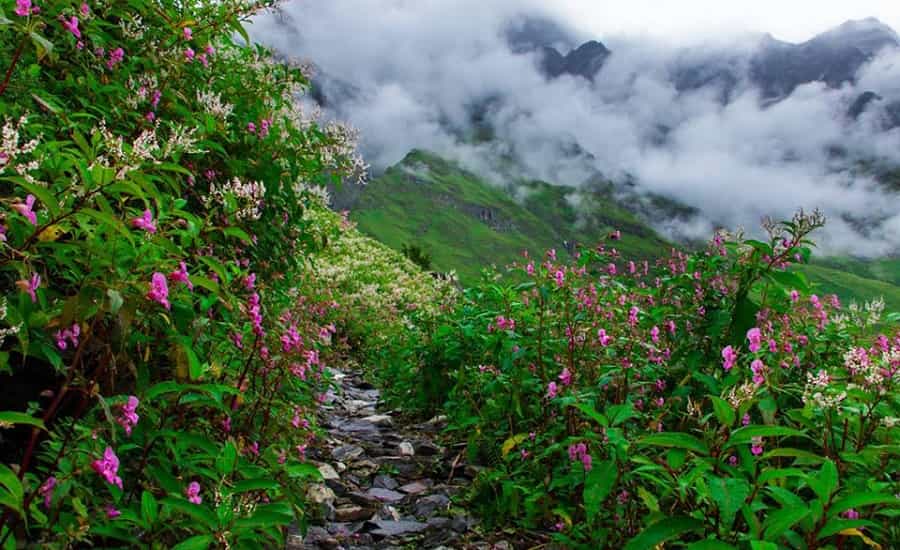 This UNESCO world heritage site is nestled among the lush and vibrant greenery of the Western Himalayan region of Uttarakhand. Home to a thriving selection of flora, fauna and avian variety consisting of alpine flowers, Asiatic black bear, red fox, blue sheep among a plethora of others the entire national park landscape pans for an expanse of 86 sq. km. this high altitude valley has been one of the prime centres of attractions for adventure seekers and mountaineers alike.
2. Jim Corbett National Park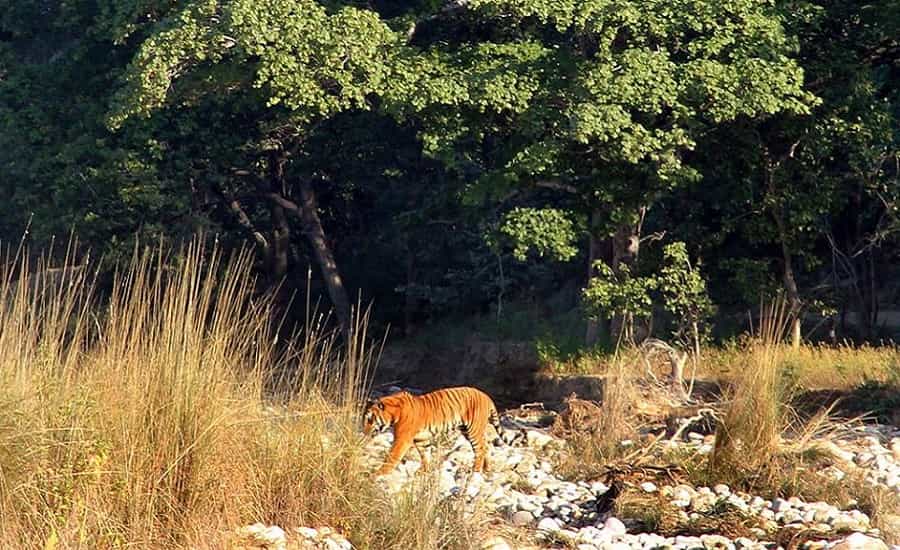 Established in the year 1936 this breathtaking national park was created with a prime motive of protecting the endangered Bengal tiger. Named after the great hunter Jim Corbett and located in Nainital district this park falls on the sub Himalayan belt and has gained immense popularity for being one of the most sought after ecotourism destination.
3. Haridwar (Saptapuri)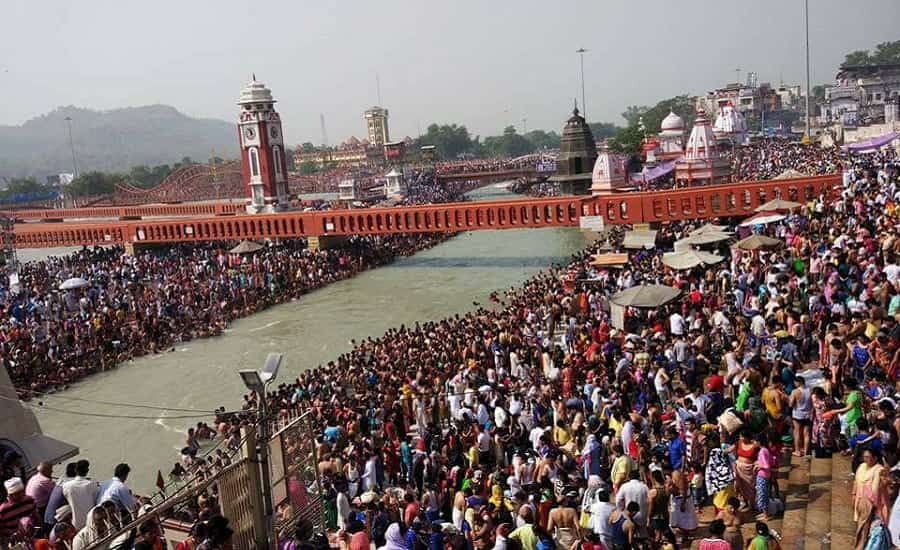 Literally translating into 'gateway to lord Vishnu', this holy town marks the point where the holy River Ganga enters the plains from its glacier at Gaumukh. This place is dotted with a number of ancient and pious temples which are dedicated to a number of gods and goddess. It is also neatly lined with a number of teeming and colorful Ghats which comes to life during the Aarti processions that attracts a number of religious individual from all over the world.
4. Auli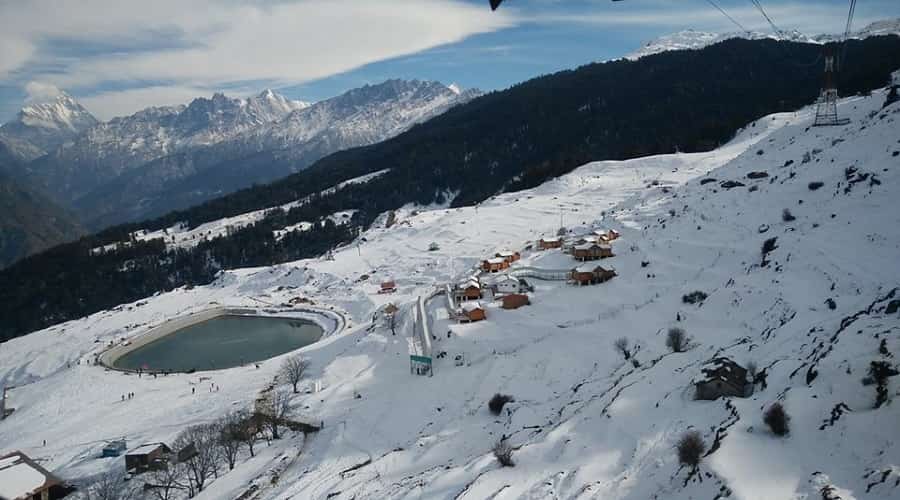 Located in the picturesque district of Chamoli, this place is also known as the 'skiing destination of India', and is located at a massive elevation of 8,200 feet above sea level. This place revives during the snow clad winter months when the Bugyals and the smaller peaks are converted into skiing slopes using the water from the artificial lake of Auli.
5. Ranikhet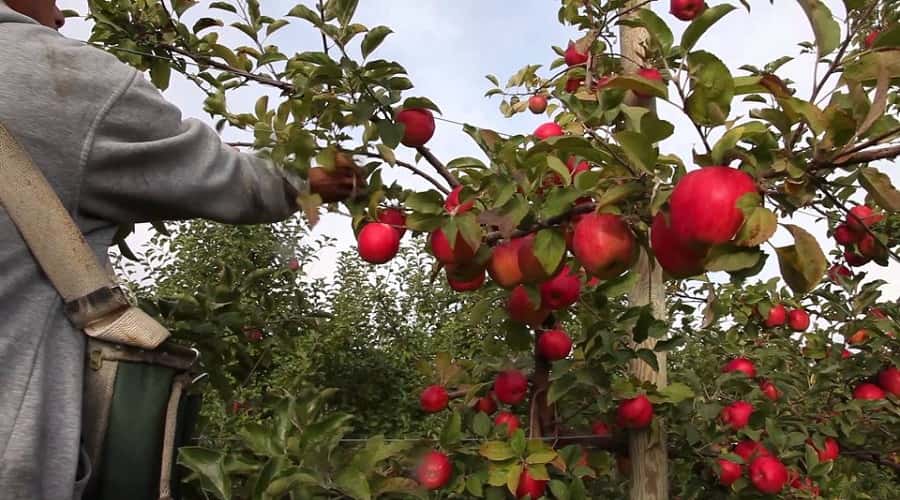 Popularly known as Queen's land, Ranikhet is a quiet hamlet as well as a cantonment area situated in Almora district. The landscape of Ranikhet is covered with majestically magnificent forest covers like pine, deodar and oak. This place is every tourist's dream destination which allows people to have a memorable time during their visit here due to the abundance of naturally occurring breathtaking sites of attraction.
Shopping Avenues
While going on any holiday destinations it is natural for you to take away some of the most quirky and fun souvenirs back as a memorabilia. Shopping in Uttarakhand is a pure bliss and a joyous experience for every type of shopper or collector. Some of the items of tourist interest here include – wooden carvings, locally produced jewellery, handmade woolen clothing and candles, statues and images of religious concern and paintings. The market places of Nainital, Haridwar and Dehradun are the prime centres of shopping destination in Uttarakhand. Some of the most popular markets in Uttarakhand are – sahakari bazar, Ashley hall, Paltan bazaar and Rajpur road. The famous Tibetan monastery is also a centre for shopping where you have the option of shopping for fragile and delicate trinkets. Uttarakhand is also a hub for every foodie due to the massive availability of cherries, mulberries, apples and strawberries.
Transportation Services
The locally available transport services are completely depended on buses which are state – owned or shared taxis. Since the entire region has hilly and rocky terrain, rickshaws cannot function properly here, and to replace it the local mode of transportation here is a 'tonga' or a pony ride. The speed limit is as low as 25 km / h since the hills are replete with sharp turns and hairpin bends which require you to be extra careful during your journey. Where on one hand the buses are cheaper than private modes of transportation and on the other hand these buses remain overcrowded and completely jam packed.
Food Availability
Food is always a matter of concern for travelers, especially if you are travelling with your family. You can allow yourself to explore the locally available Pahadi cuisines of this wonderfully vibrant state which are packed with flavor and each bite is bursting with delicacy. Rice is a staple food for the Pahadi population and can be easily found anywhere. You can either be experimental with your food or allow yourself to stay in your comfort zone since there are a plethora of vegetarian and non-vegetarian food items available in tourist restaurants and cafes where you will be able to savour Chinese, north Indian as well as Lebanese food items. You can also give your taste buds a treat with some of the most delectable sweet dishes available here which will become a part of your sweet memories.
Getting There
The primary means of getting to Uttarakhand is the railways since most of the major and minor states are connected to this route. Kathgodam station here is the last railway line in Uttarakhand and caters to a range of trains which runs from a number of other major and minor cities. Numerous trains run to and from Nainital to Delhi, Howrah, Dehradun, Mathura among other. An interwoven network of roadways also graces the landscape which is designed in a way which will take you through some of the most picturesque views and allow you to take in the raw beauty of nature.
Accommodation
Uttarakhand is one of the most popular destinations for avid tourists and travelers of all backgrounds and financial standings. There is no dearth of stay options here since the entire state is dotted with a wide range of hotels from which you can choose the best ones that fit your budget. From luxury resorts, cottages and villas to budget and economical hotels, homestays and cafes, Uttarakhand has it all. You will also be able to find some of the most well-known 5 star hotels here along with the option for experiencing some authentic eco-tourism.