A wedding is inevitably a very delicate affair. The process of following an endless number of tasks and rituals is just mind-boggling and super exciting. From selecting the perfect wedding photographer to picking up the right attire and the perfect venue for this special day, everything needs to be just perfect and on point. While these plans end right after the wedding rituals are over and the bride leaves her home but there is something very important to decide after this. Yes, you guessed it right we are talking about the honeymoon, a perfect way to start your married life. Choosing the best honeymoon destination among a plethora of options is really a chore.
Almost all of these places seem engrossing and selecting one of them to make your post-wedding vacation memorable and enjoyable for a lifetime, is surely a very challenging task. We understand that this is completely your and your partner's decision but to make your work a bit easier I am enlisting a few of the most important and loved honeymoon destinations in India. Keep scrolling down the pages to know about the top honeymoon destinations in India that are romantic at their best.
Bestowed with a plethora of romantic destinations, North India is perhaps the best fit for your honeymoon plan. Right from the magnificent mountains of Himachal Pradesh to Uttarakhand with its impeccable hills, the northern region of our country is simply the perfect choice for a newlywed couple. However, how can a list be completed without talking about Jammu and Kashmir, the queen of romantic destinations in India?
Top 10 Honeymoon Places in India
1. Sonamarg, Jammu and Kashmir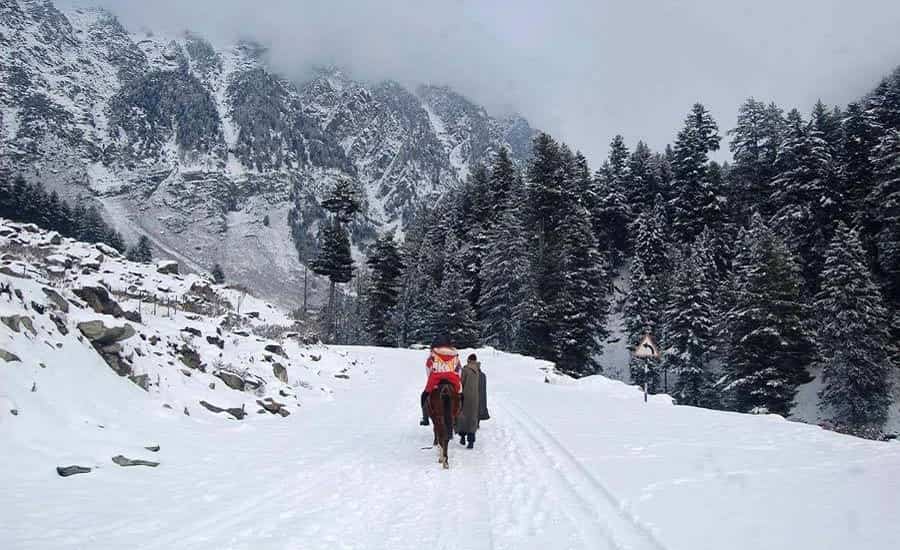 Sonmarg tops the list of honeymoon destinations especially if you are planning for your togetherness during the winter months. The valleys and the mountains covered with thick sheets of snow look so soothing and as beautiful as a world out of a fairytale. Owing to its natural beauty, Sonmarg draws a huge footfall of honeymooners who are seeking to spend some quality time with their better half.
What else could be better than spending hours long chit-chat and some romantic moments along with enjoying the lovely weather of Sonmarg, one of the most favorite honeymoon destinations in North India?
2. Manali, Himachal Pradesh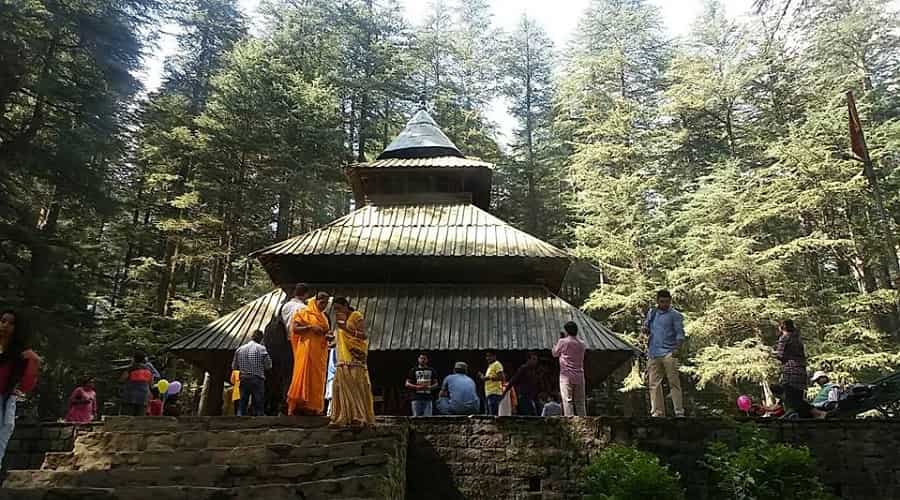 An all-time favorite honeymoon place in India, Manali is a gorgeous hill station in the Himalayan region. Popularly known as 'Switzerland of India', this beautiful hill station is enveloped by snow-peaked Himalayan Mountains attracting travelers from all across the globe. Undoubtedly, one of the most awarded destinations of Himachal Pradesh, Manali is famous for its unmatched natural beauty, serenity, luxury retreats, and many more.
If Switzerland is your dream honeymoon destination but your budget and strict schedule don't allow you then check out our meticulously tailored Manali tour packages to enjoy your first romantic trip. What else does one desire while selecting a honeymoon site rather than scenic spectacles, snow, and picturesque settings?
3. Mussoorie, Uttarakhand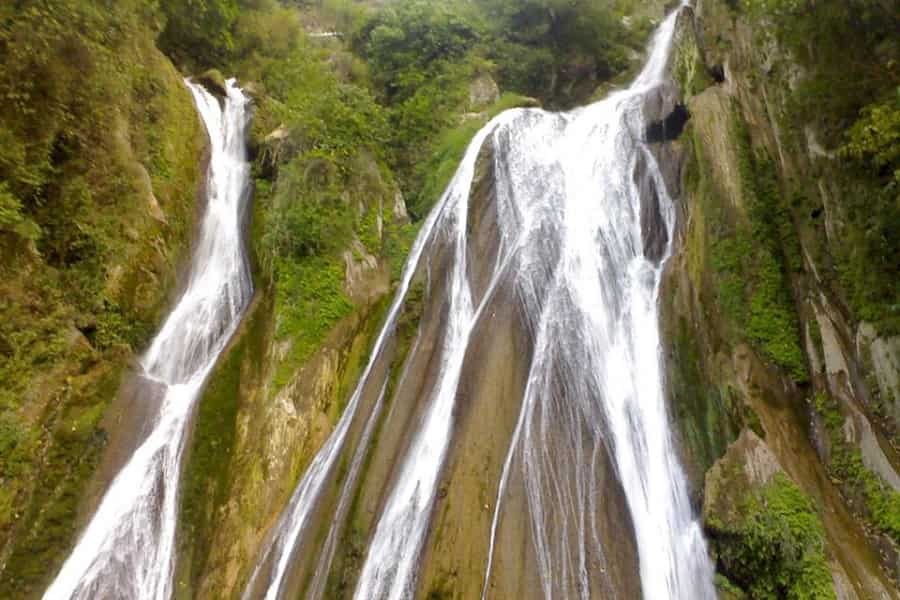 Inarguably, Mussoorie is one of the most loved honeymoon destinations in India where you get to enjoy immense passion and love. This happens to be one of the most sought hill stations in North India where you can enjoy a great time with your beau, walking hands in hands on its majestic tracks to the engrossing Lal Tibba. Jharipani Falls, Kempty Falls, and the magnificent Lal Tibba are some of the most preferred travel destinations in the nation.
4. Shimla, Himachal Pradesh
Shimla, a magical city in North India happens to be one of those striking honeymoon destinations in India that don't require any sort of introduction. Laced with romance and love in every nooks and corner, this fantastic hill station is inevitably the reason for your partner's beautiful smiling face. Scandal Point, Summer Hill, Annandale, etc. are a few of the most visited destinations here. Check out the customized Shimla tour packages to enjoy your honeymoon holiday to the utmost level.
5. Andaman and Nicobar Islands
The Andaman and Nicobar Islands, nestled away 1,400 kilometers off India's east coast, are a little slice of heaven with turquoise blue ocean beaches and a little of history. Port Blair, the capital, has a major airport and seaport, as well as many daily ferries connecting it to the rest of the country and various tourist islands. Tourists flock to Havelock and Neil Islands for their pristine sand beaches and excellent diving opportunities.
Only 37 of the 572 islands in the union territory of Andaman and Nicobar Islands are inhabited, and only a few are open to tourists. Havelock Island is one of the largest and most visited islands in the Andaman and Nicobar Islands, an amazing honeymoon destination for almost every couple especially those who are fond of adventures and water sports activities.
6. Leh and Ladakh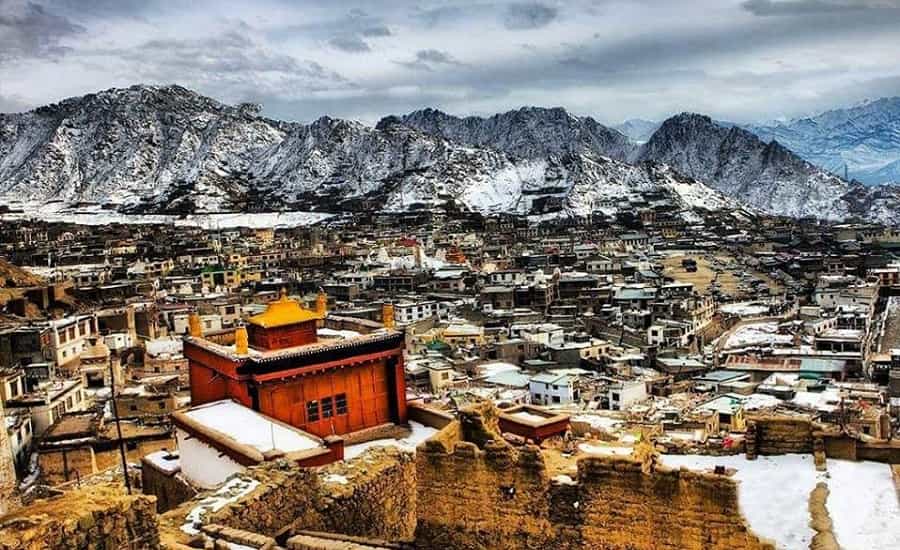 Ladakh is a riot of complex murals and red-robed monks, with stunning Gompas (Tibetan Buddhist monasteries), fluttering prayer flags, and whitewashed Stupas. Ladakh is known as the world's oldest desert, with spectacular vistas. Only in Ladakh is it reported that a man sitting in the sun with his feet in the shade can get both sunstroke and frostbite. This beautiful destination witness pleasant weather and is open to travelers, with a culture that is comparable to Tibetan culture.
Ladakh is a Mecca for those who thrive on adventure and enjoy life on the edge. There's nothing like trekking such high peaks with nothing but intimidating yet gorgeous snow-capped mountains in the background to give you a sense of accomplishment. This is the place to put your endurance and talent to the test for bike riders and cycling aficionados alike.
7. Alleppey, Venice of the East
Alleppey, also known as Alappuzha, is a picture-perfect location famed for its gorgeous backwaters and houseboats that offer overnight accommodations. During the dry season, the Alleppey coastline boasts some of Kerala's best beaches, as well as water activities. Tourists from all over the world flock to its palm-fringed inter-connect network of canal backwaters. Alleppey is frequently chosen for a honeymoon or a wonderful family vacation when combined with other gorgeous sites in Kerala.
Houseboats, homestays, and relaxing Ayurvedic resorts abound in Alleppey, making it a fantastic place to visit. The houseboats travel through the tranquil backwaters of Kerala, where you can see lush paddy fields, choir-making activities, stunning avifauna, and inhabitants going about their daily lives. Additionally, if your partner is a shopaholic and insisting to shop out her heart's content then do visit the market areas of the city.
8. Goa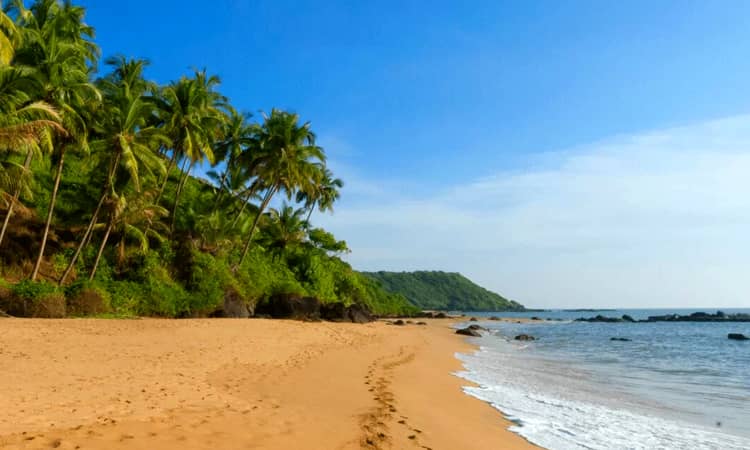 With its hippie culture and exotic beaches, Goa is one of the best honeymoon destinations in India. Celebrate your head or have a quiet romantic moment with your loved one at some of the best beaches in India for your honeymoon. One of the most popular options with the younger crowd, Goa is a destination that allows you to experience morning sunrise, joyous brunch, and vibrant nightlife at its best.
If you are looking for adventure activities, Goa offers you many options to explore the waters of this city at your leisure. Whether you are a beginner or a seasoned adventure enthusiast, some of the adventure sports you can choose from include wakeboarding, kayaking, scuba diving, snorkeling, and rafting. The other great thing about Goa is the nightlife, which is a critical aspect of Goa tourism. The coexistence of beaches and parties is the focal point of Goa's nightlife and attracts tourists year after year. Numerous bars and pubs line the beach in Goa, accompanied by food stalls and souvenir shops and if you are a tattoo lover then Goa is the perfect choice for you.
9. Auli, Uttarakhand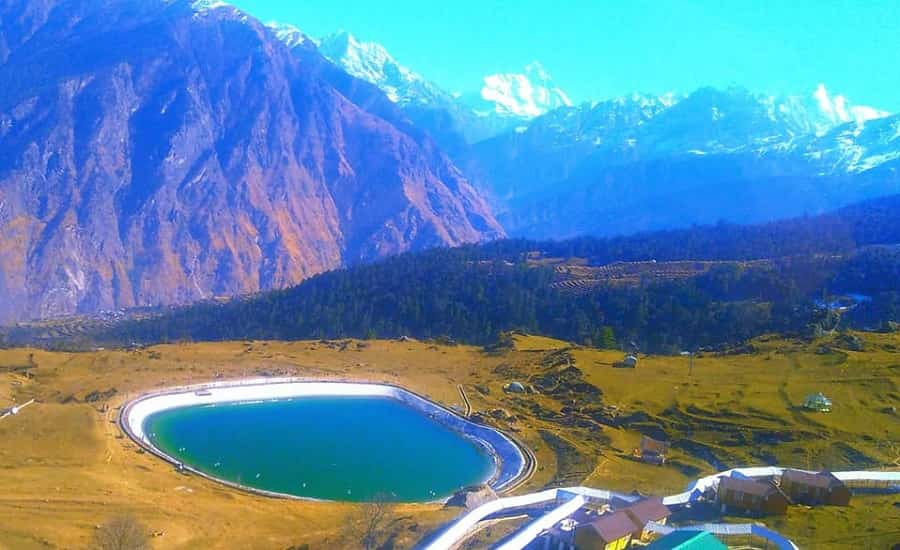 Bedecked with apple trees, thick dense forests of pine and oak trees, Auli is not without natural beauty. Besides skiing, you can also go on an endless number of hikes in the Garhwal Himalaya hills and witness the fascinating views of the snow-capped mountains. Auli is a popular ski resort in India due to its sparkling slopes and clean surroundings. Another alluring element of this skiing destination in Uttarakhand is the cable car ride covering a total aerial distance of 4 km.
If you or your partner is acrophobic then it might be fearful but can be exciting and romantic too on the other hand as this ride brings you both much closer. Trying out the delectable delicacies of Garhwal takes your excitement level to the next level with its aromatic flavor.
10. Kasauli, Himachal Pradesh
Kasauli is a picturesque town and an attractive combination of scenic hiking trails, snow-capped mountains, and lush scenery. This colonial hill station in Himachal is a hiking paradise and nature lover's nest, adorned with the incomparable charm of its majestic views of the Himalayas. Surrounded by the utmost tranquility, it is one of the best holiday destinations in Himachal Pradesh.
It is definitely a great place for anyone looking for a break from the hustle and bustle of city life. It is one of the few places built by the British Kingdom during the peak period in India. While in Kasauli, you will be accompanied by bright green beauty and the sweet voices of birds. No other place can offer as much peace and tranquility as Kasauli. So come and sunbathe in the beautiful earthly paradise amidst the Himalayas.
Suggested Read: Things to Do in Kasol for a Fun Holiday
We have compiled a list of some of the most popular honeymoon destinations in India but the list doesn't end here as there is no dearth of romantic places in our country. Do follow us and share this post with your family, friends, and loved ones as we count it as a piece of appreciation and motivation for us. We would also appreciate your feedback and suggestion about this content.