India is a unique land of several different types of magnificent landscapes. Particularly the beach of India is extremely popular for its sheer unparalleled beauty and the tranquility which it offers. With fine, silky sand and the rhythmic sound of the turquoise blue waters shimmering in daylight is one of the most pleasing places to be. India is gifted with some of the best beaches in the world and witnesses numerous visitors every day seeking peace and calmness. The beach holiday packages in India are perfect for anyone looking to ditch the bustle of the city and have a relaxing holiday. If you are planning on exploring the beaches of India then here is a thorough list that will prove to be beneficial for your plans:
List of the Top 10 Best Beaches in India
1. Cavelossim Beach (Goa)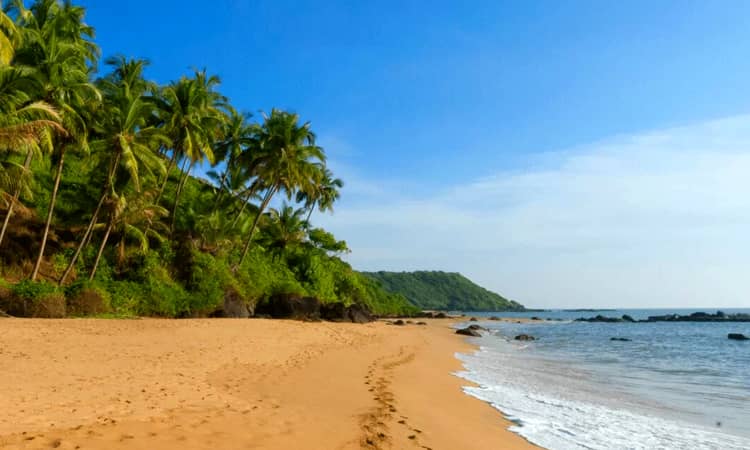 Goa is the beach capital of the subcontinent and is home to a number of beaches. Cavelossim is one such wonderful beach destination which is surrounded by a unique collection of flora like palm trees and paddy fields and fauna along with some of the most colorful and teeming market places where you can purchase some souvenirs and gifts.
Things to Do – Sun basking, dolphin viewing trip, sunset cruise, and shopping.
Best Time to Visit – April to November
2. Mandvi Beach (Gujarat)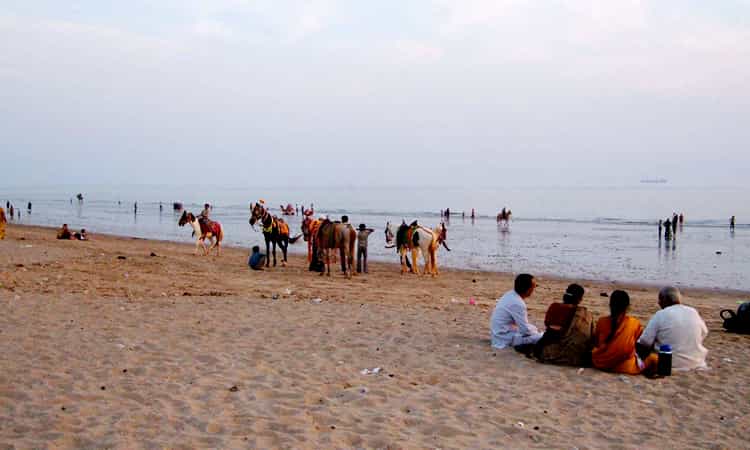 Located in the Kutch region of the magnificent state of Gujarat, Mandvi Beach is among one of the most famous beaches of Gujarat. People not only from far and wide visit this place but it also attracts a lot of local crowds who are looking for a getaway from Gujarat. Visit this place with your family, friends, or loved ones and savor some of the most magnificent sunset views.
Things to Do – Camping, horseback and camelback riding, stroll along the beach shore, bird watching, visit the nearby Vijay Vilas Palace.
Best Time to Visit – March to October
3. Marina Beach (Tamil Nadu)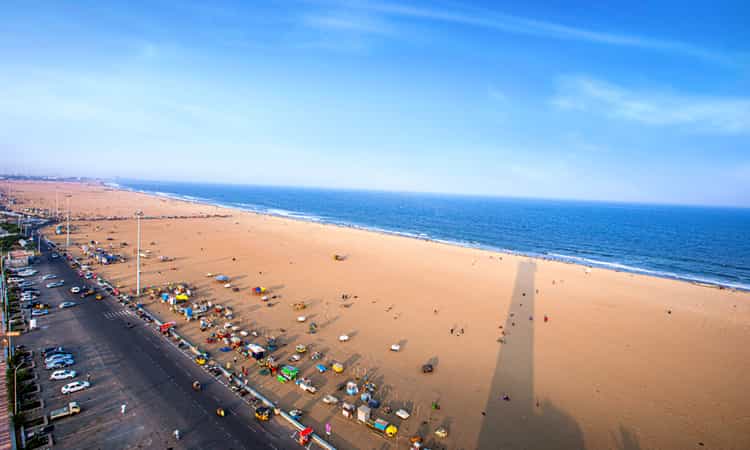 Popular for being the second-largest urban sandy beach in the world, Marina beach attracts a huge throng of visitors each day who visit here to witness the spectacular beach. Lined with unparalleled and pristine beauty and filled with a fun-packed ambiance this rich ecosystem of experiences has a lot to offer to each of its visitors. The entire beach promenade is lined with numerous options for fun activities making it an ideal place for family and friends to visit.
Things to Do – Visit Parthasarathy Temple, savor some locally prepared Gujarat street food on the eateries lining the outer boundary of the beaches. No swimming or water-based sports activities are allowed due to the harsh undercurrents of the Bay of Bengal.
Best Time to Visit – February to November
4. Radhanagar Beach (Havelock Island)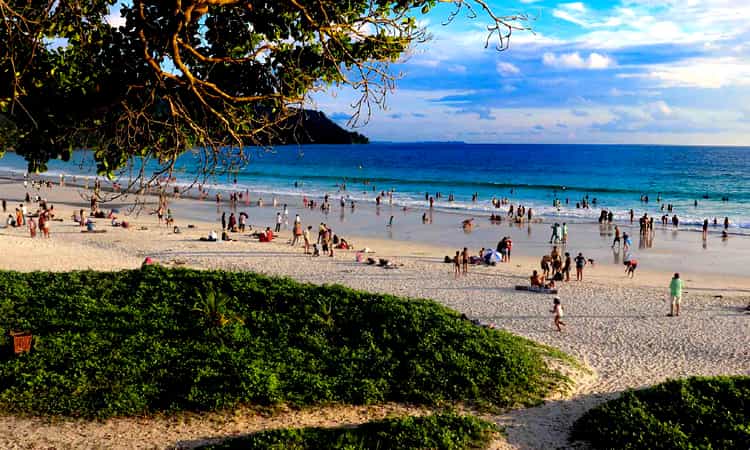 Considered to be one of the most stunning and visibly splendid beaches in entire Asia, a visit to the pristine Radhanagar beach is a must. A surreal beauty encapsulates the entire environment, where the sky is clear blue and the turquoise blue shimmering water calmly flows by the soft and sandy beach shore. Experience tranquility at its best and forget about all your worries.
Things to Do – Sun bathing, swimming, lounging.
Best Time to Visit – February to October
5. Tarkarli Beach (Maharashtra)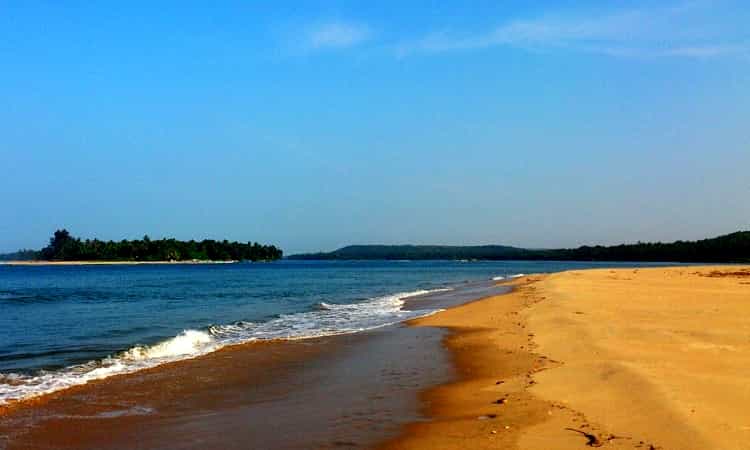 Located in the southern end of Maharashtra is a village called Tarkarli which is home to one of the most quaint, clean, and picturesque beaches in India, known for its captivating, smooth white sands and the azure sea, this is the perfect place if you want to experience the majestic sea in all its might. Spend some time lazing around on the beach and welcome yourself to a stress-free zone.
Things to Do – Parasailing, sun bathing, watching the setting sun, water rides.
Best Time to Visit – March to October
6. Varkala Beach (Kerala)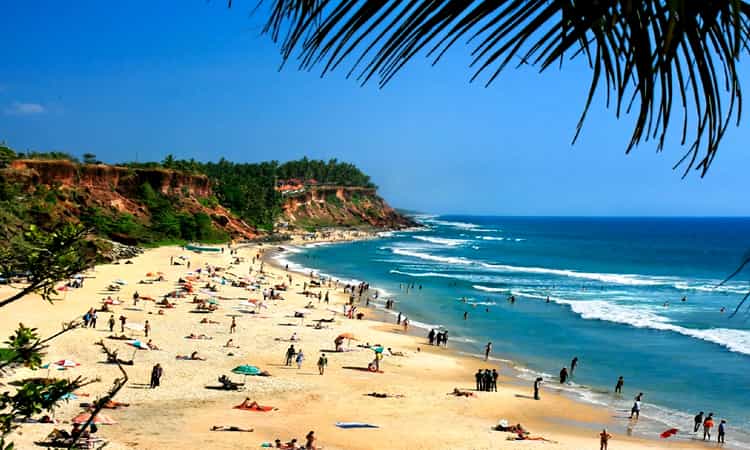 Nestled amongst the Jagged cliffs and surrounded by immense and unmatched greenery, this beach is one of the most ideal locations for peace seekers. The laidback atmosphere which incites tranquility is the fact that its surroundings are extremely beautiful. The cliff tops adjacent to the beach offer some of the most panoramic views of the Arabian Sea.
Things to Do – Swimming, sunbathing, Ayurveda massages, sun-basking.
Best Time to Visit – March to November
7. Puri Beach (Odisha)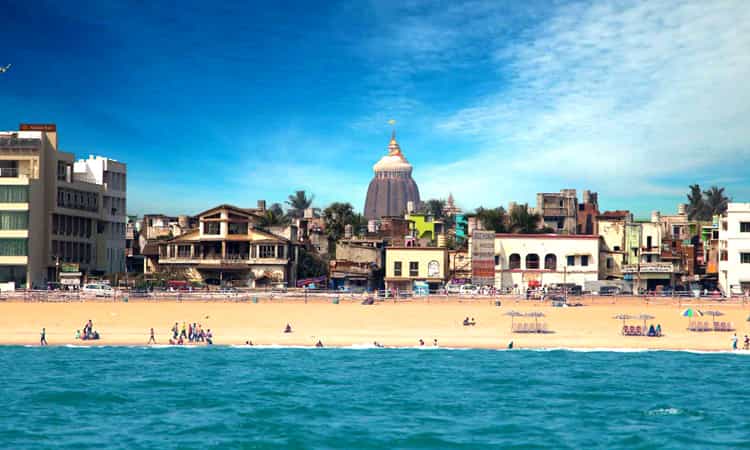 Puri is not only known for being a spiritual hub due to the presence of Jagannath Puri Mandir but it is also home to one of the most pleasant and splendid beaches of India. Puri beach offers magnificent views of the surrounding vistas along with the white sands and clear seawater. This is also an ideal location for people on their honeymoon or even family vacationers.
Things to Do – Shop for locally made handicraft items in the nearby market places, sun bathing, and just laze around.
Best Time to Visit – February to November
8. Ganpatipule Beach (Maharashtra)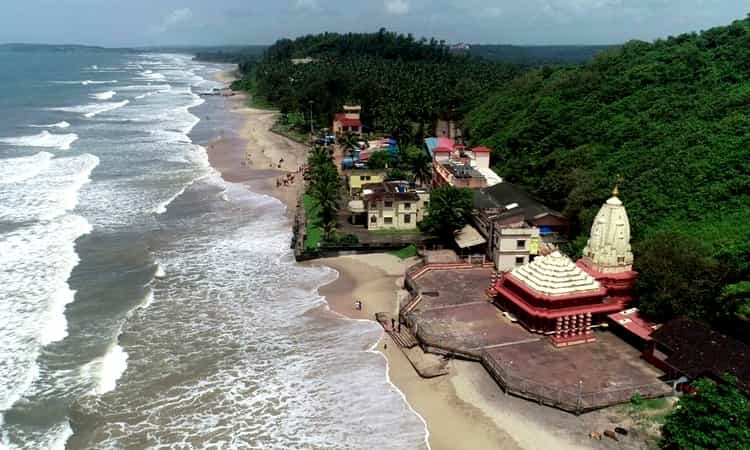 This beach is an ideal destination for people looking for a quiet escape, away from the maddening city crowd. This is considered to be one of the cleanest beaches on the Konkan coast and offers tourists some of the most scenic views. This idyllic beach is surrounded by immense greenery where the tourists can relax by the sparkling blue water and unwind.
Things to Do – Picnic, paragliding, take a stroll down the beachside, and gain some peace of mind.
Best Time to Visit – February to October
9. Mandarmani Beach (Kolkata)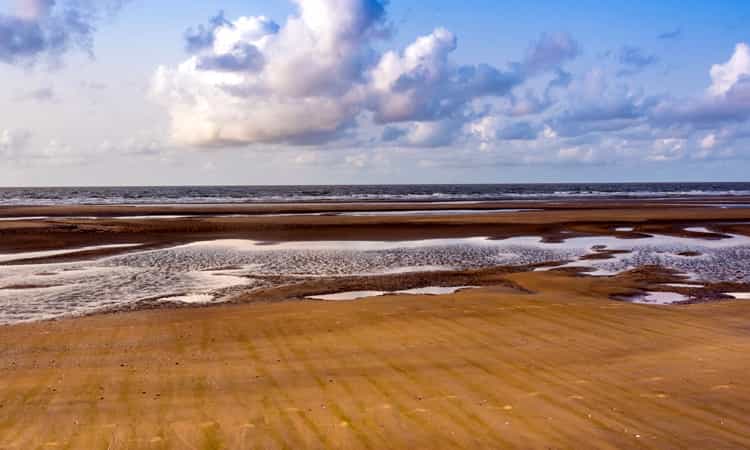 Situated in the seaside village resort of West Bengal, this beach is a majestic getaway from humdrum city life. Known for its gorgeously pleasant surroundings and the natural beauty which this beach holds is inexplicable. Take a break from the routine and visit one of the cleanest and visually prettiest beaches Kolkata has to offer.
Things to Do – Water sports activities, boat ride, relax by the beach.
Best Time to Visit – February to December
10. Yarada Beach (Andhra Pradesh)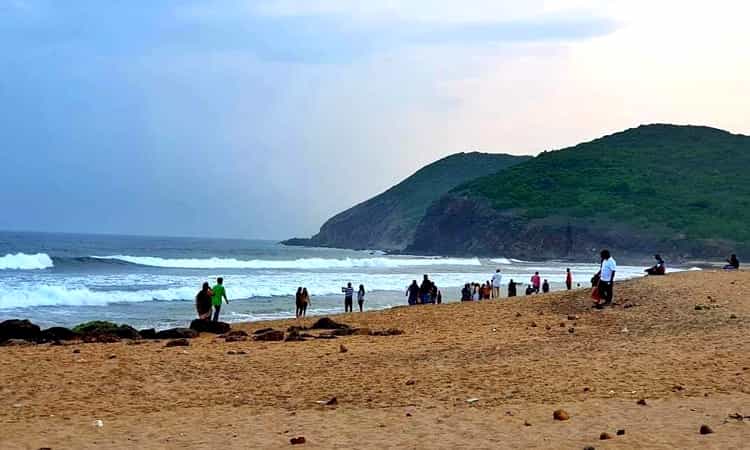 This beach is one of the most unspoiled beaches in India. This sparkling beach is lined with palm trees and consists of immense natural beauty. The perfect getaway option for people seeking some real peace and quiet since no parties or water adventure sports activities are allowed on this pristine beach.
Things to Do – Embrace solitude, indulge in nature walks, unwind completely and gain some much-needed peace of mind.
Best Time to Visit – March to October