Apart from being known for its impeccable cultural variety, India is also known for its impressive and iconic ancient temples which dot the entire landscape of the Indian subcontinent. However, it is an undeniable fact that most of these temples are located at high altitude regions making the journey here not only spiritual but also extremely exhilarating. The lap of the mighty Himalayas is home to a number of temples in India which are visited by devout Hindus seeking for blessings throughout the year.
Here are some temples in India which are located on high altitudes:
1. Kedarnath (Uttarakhand)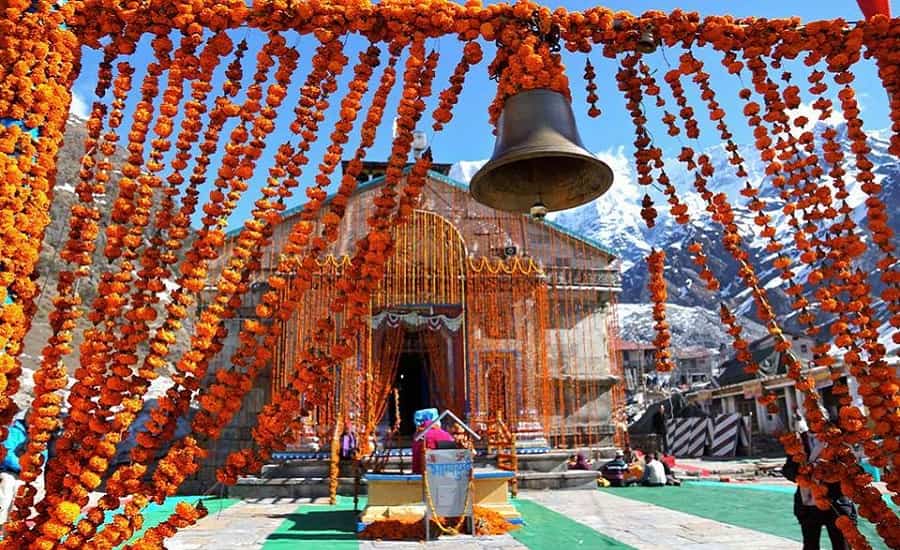 Sitting majestically at an elevation of 11,755 feet above sea level among the towering and majestic, snow-clad Garhwal Himalayan hills, Kedarnath is one of the holiest Jyotirlingas in India. Being situated at such a great height it is extremely difficult to reach this place and involves a perilous and arduous trekking journey, however you can also complete Kedarnath Yatra with helicopter, an initiative taken up by the government of India for the convenience of the pilgrims.
Best Time to Visit – After the opening of the Kapat, the best months to visit are from April to June and September to October.
2. Manu Temple (Himachal Pradesh)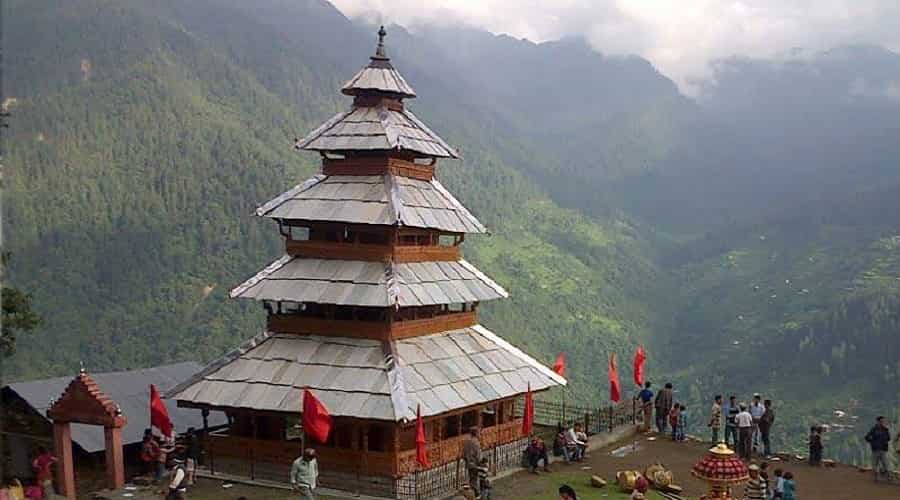 Dedicated to sage Manu (the writer of Manusmriti and the first human of the current civilisation), this holy temple is situated in the old Manali region at a distance of 3 kms from the main market right by the gushing river Beas which forms an alluring backdrop. The temple is one of the prime attractions in Manali since this is the only temple which is dedicated to the great sage.
Best Time to Visit – the pleasant summer – spring months of April and June are considered to be the ideal months for a visit since the temperature stays between 6 and 35 degree Celsius.
3. Kamakhya Devi Temple (Uttarakhand)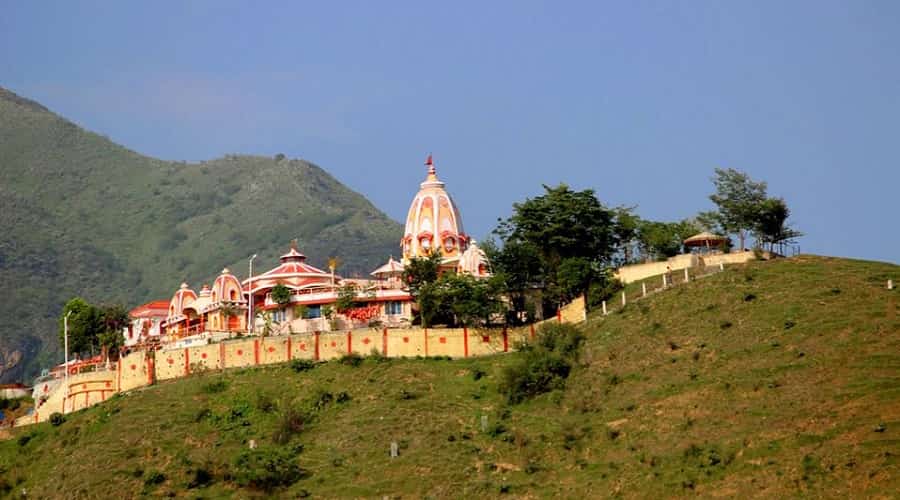 Located at a distance of about 7 kms from the picturesque hamlet of Pithoragarh, this magnificent temple is dedicated to the 'goddess of desire', Kamakhya Devi, a manifestation of goddess sati. This place is visited by a throng of pilgrims since it is also an important Shakti Peeth where the abdomen region of the goddess sati had fallen. People visit this place in search of mental peace, marital bliss and freedom from any sort of financial problems.
Best Time to Visit – if you want to have a fulfilling experience then visiting this temple during summer season.
4. Tungnath (Uttarakhand)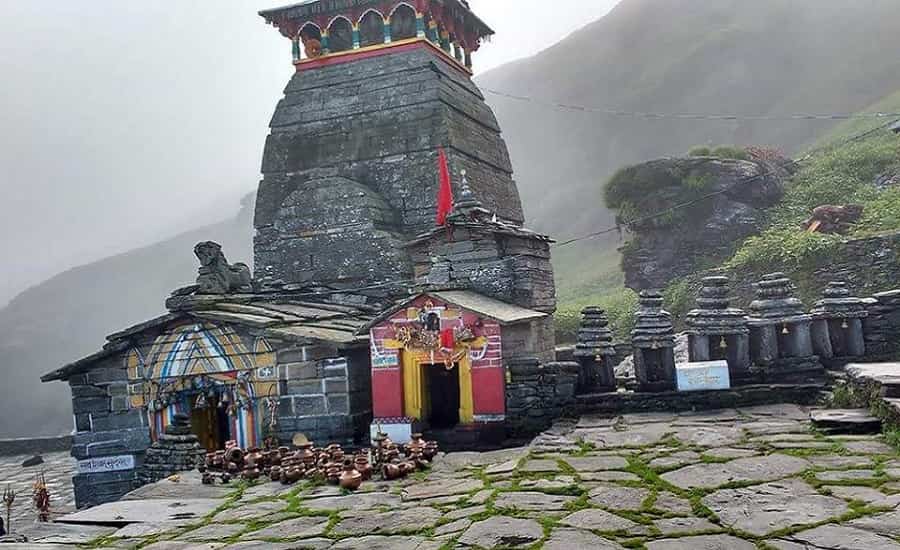 Tungnath Temple perched at a whopping elevation of 11,352 feet above sea level, this is the highest Lord Shiva temple in the world. The temple is believed to be more than 5,000 years old and is one of the prime centres of attraction for not just pilgrims but also trekkers heading up to the breathtaking Chandrashila peak. The history of this temple can be traced back to the time of Mahabharata when the Pandava brothers had built Lord Shiva temples in order to ask the lord for forgiveness about killing their own kin.
Best Time to Visit – Ideally April to November are considered to be the best months to visit this temple. The temple remains covered with snow during the months from December to March.
5. Baijnath Temple (Himachal Pradesh)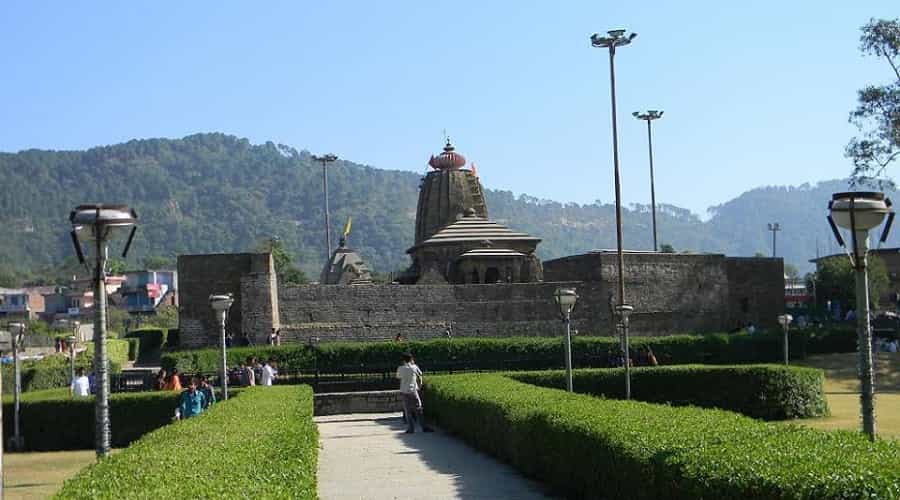 Situated in Kangra district at a distance of 50 kms from Dharamshala this ancient Hindu temple is one of the most visited temple in Himachal Pradesh. The temple is dedicated to the Vaidyanath manifestation of Lord Shiva, which is considered to be the 'lord of physicians'. The temple is known for its classical architecture which gives the temple a majestic vibe. Perched among the 360 degree panoramic views of the serene surroundings a visit here guarantees to rejuvenate you.
Best Time to Visit – the best time to visit this temple is from the months of March to November when the area experiences pleasant climatic conditions.
6. Patal Bhuvaneshwar (Uttarakhand)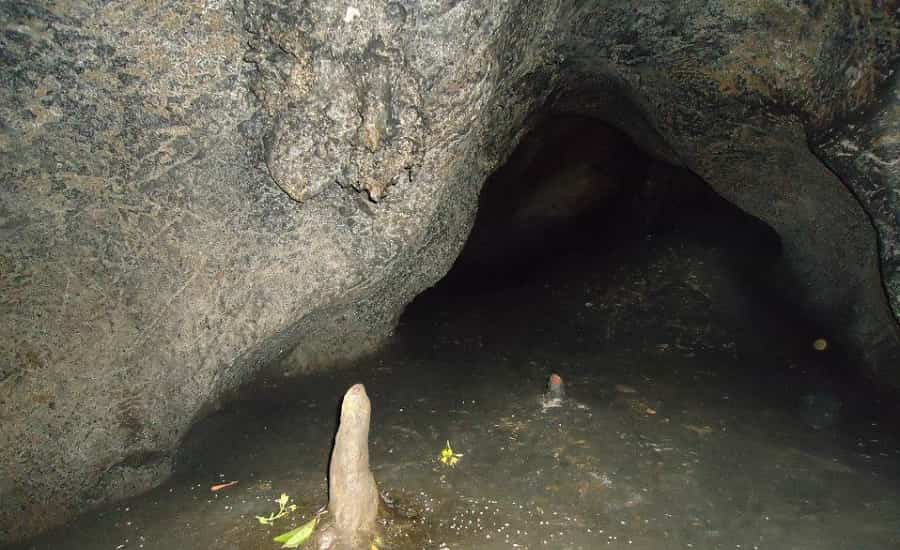 Situated at a distance of 14 km from Gangolihat this limestone cave temple enshrines Lord Shiva among a number of other local gods and goddesses. This cave has a narrow tunnel like opening that leads in to a number of different other caves. The entire cave is illuminated using electric lights which are lit up by utilizing the constant flow of water. This cave temple is said to have been re discovered by Adi Shankaracharya during 8th century.
Best Time to Visit – The months of February to June are considered to be the ideal time to visit this temple site.
7. Bagnath Temple (Uttarakhand)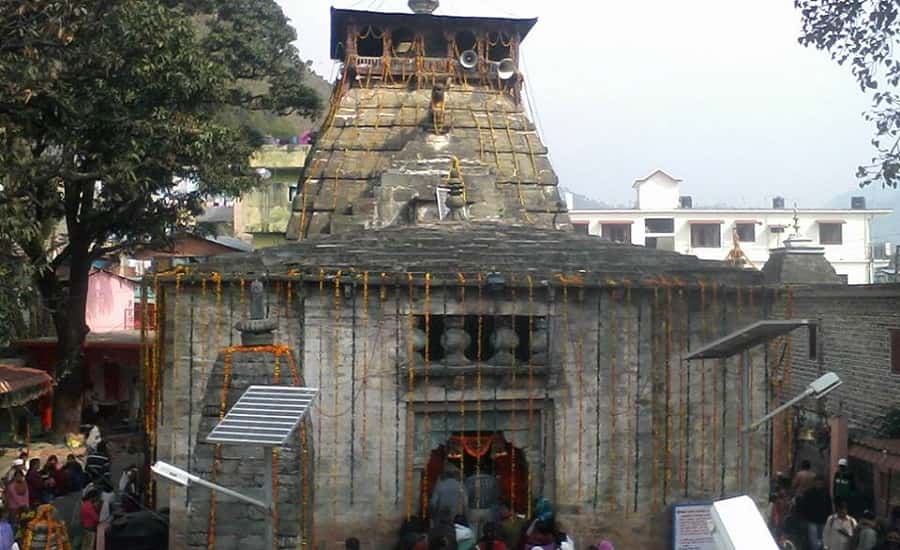 Sitting majestically on the confluence of rivers Sarayu and Gomati and dedicated to Lord Shiva, this temple is one of the most pious and ancient temples in this region. The holy Hindu festival of Shivratri witnesses a huge throng of devotees and pilgrims visiting this temple. As per legend, sage Markandeya used to offer his prayers to Lord Shiva here. The existence of this temple can be traced back to 7th century AD and also finds its mention in the holy Skanda Purana.
Best Time to Visit – one can visit this temple all year round just not during the monsoon months of June to September since the entire area remains prone to unpredictable landslides.
8. Hidimba Devi Temple (Himachal Pradesh)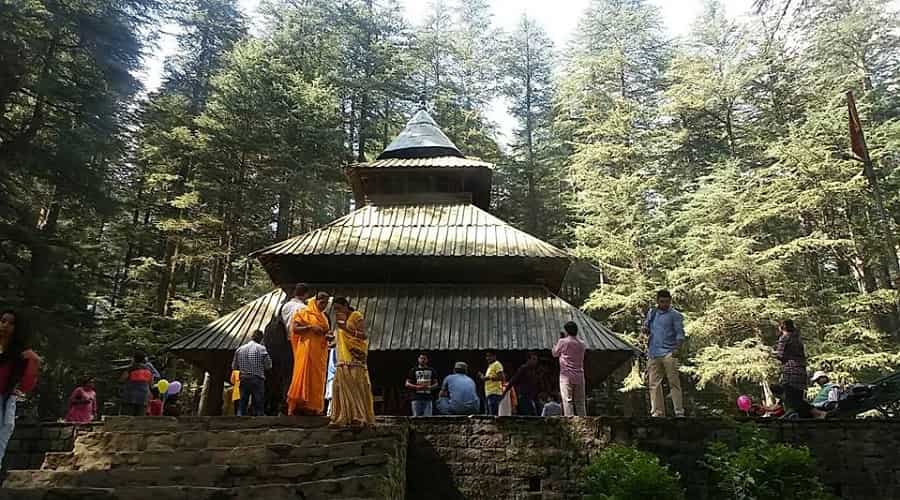 Locally referred to as Dhungiri temple, as the name suggests this temple is dedicated to Bhim's wife Hidimba Devi, who holds an important place in the epic Indian mythology of Mahabharata. The pagoda structure is said to have built during the year 1553 which is nestled amidst the tall and thick covering of cedar and oak trees. Massive crowd of devotees visit this temple during the holy season of Navratri.
Best Time to Visit – the ideal time to visit this temple is during the summer months of May and June when the temperature is extremely pleasant and comfortable.
9. Amaranth Cave Temple (Jammu and Kashmir)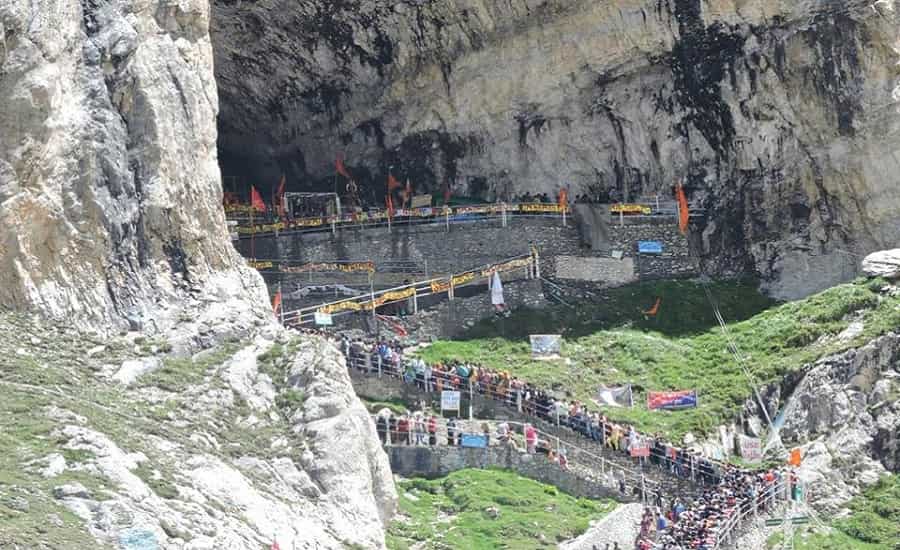 This holy Hindu shrine is dedicated to Lord Shiva and is located at an elevation of 12,756 feet above sea level. This shrine is an important part of Hinduism since each year during the summer months, for a short period the cave opens up for pilgrims who offer their prayers to the ice shiv ling here which is formed due to the dripping water inside the cave. This place remains buried in snow for the winter months and devotees reach here after completing a treacherous trek.
Best Time to Visit – The months of summer to September are the ideal time to pay a visit to this holy shrine.
10. Kartik Swami (Uttarakhand)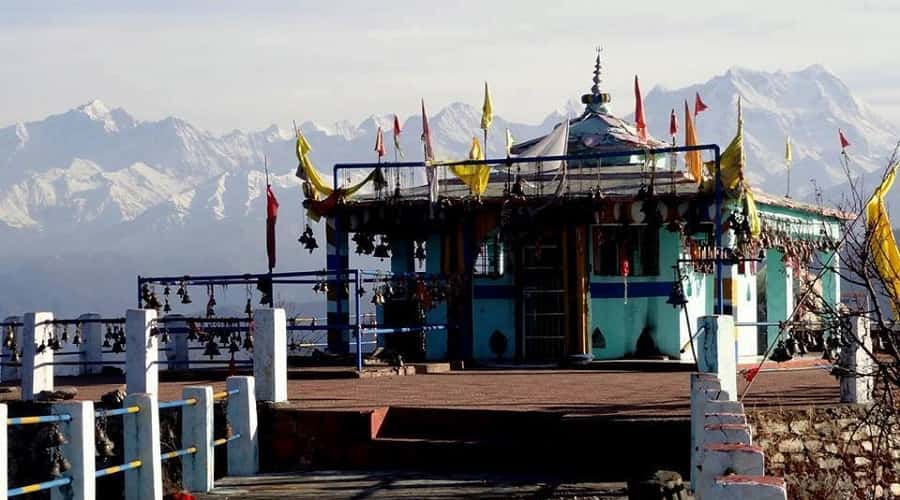 This temple is dedicated to Lord Shiva's oldest son Kartikeya and is set amidst the serene and tranquil hills of the Garhwal Himalayan region in Rudraprayag district. Surrounded by deep valley from all its sides the temple is nestled at an elevation of 3,050 metres above sea level. The presiding deity here is that of Kartik Swami which is naturally carved on a marble rock. The temple is also a famous site for witnessing glorious sunrise and sunsets.