This 2nd largest district in Uttarakhand is known for its blessed natural beauty and is bounded by the Tibetan region towards the north and it springs to life during the summer months. Utilised as one of the most pristine and spiritual getaways Chamoli has a number of interesting and fun places to visit. If you are planning a visit here then here are the top 10 places that you cannot miss out on:
Chamoli Tourist Places to Visit
1. Auli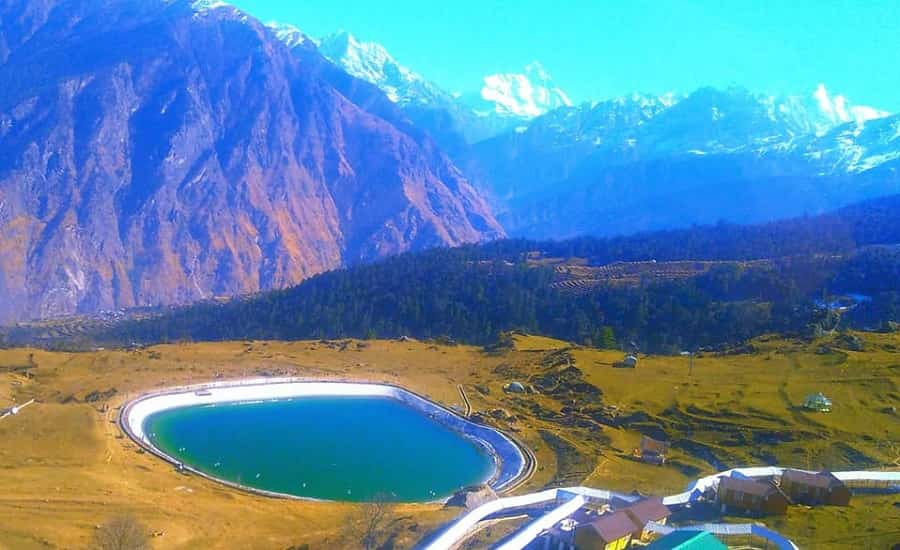 This magnificent winter vacation destination has to be on the top of the list. Offering not only a panoramic and stunning view of the surrounding snow-capped mountains it is also one of those rare places offering an adventurous holiday experience. The place is so unique that it can be visited all year round, during winter, when the Bugyals are covered in snow visitors can indulge in skiing and snowboarding activities while in summer it can be visited as a quick and cool getaway, camping and trekking option on the lush green meadows here.
2. Badrinath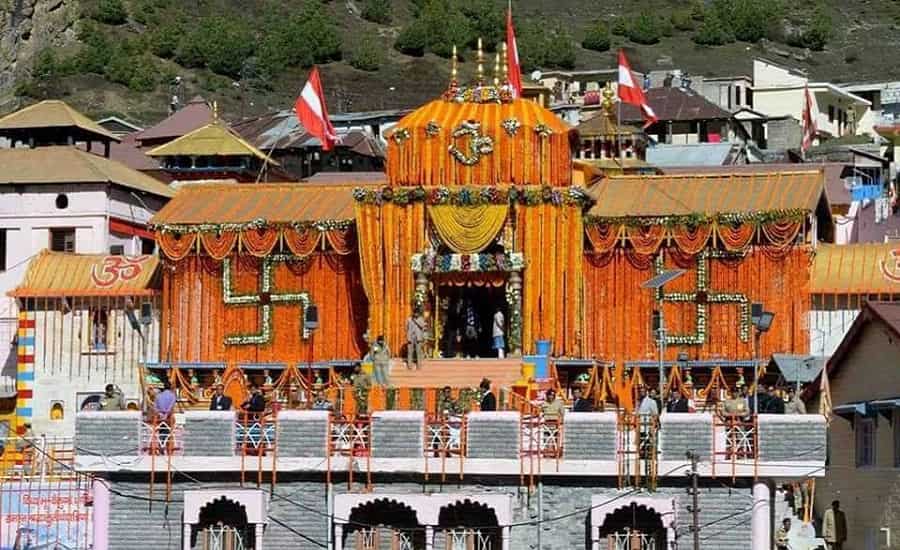 This famous Hindu pilgrimage site is famous for being home to the famous temple dedicated to Lord Vishnu who is worshipped in the form of Lord Badri here. This place boasts of incredibly stunning surrounding and a constant air of deep devotion that encapsulates the visitor every time. From Badrinath you can also have access to some other interesting places that surround the temple like Mana Village, Vasudhara Falls, Vyas Gufa, Bheem Pul etc. the temple is on every pilgrim's checklist and is visited primarily by people on their Char Dham Yatra of Uttarakhand or of all India.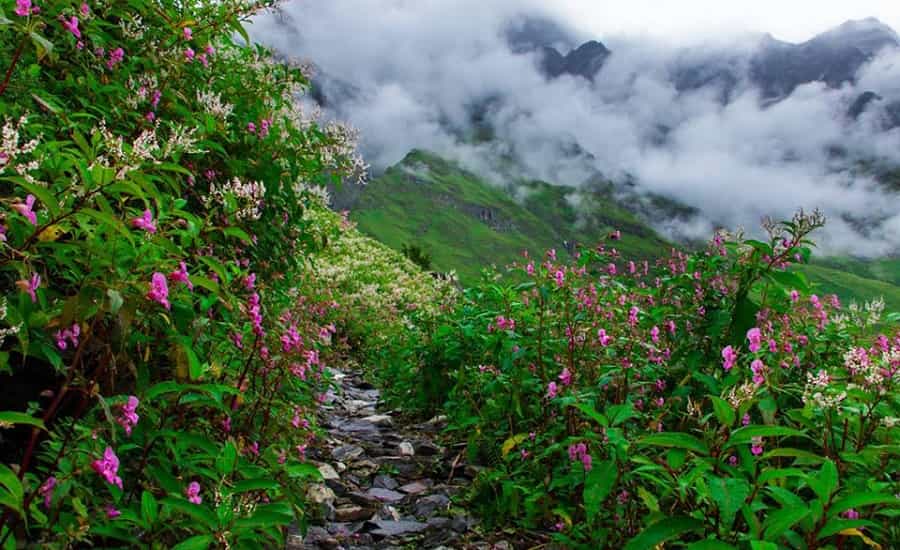 Situated in the northern end of the district of Chamoli this UNESCO world heritage site is famous for its amazing collection of flowers that carpet the entire valley floor. The park is home to high altitude colourful flowers and the unique feature here is the absence of trees. The park is opened for visitation for a limited period of time and the best time is to visit after the rain washes over the valley allowing you to have a stunning view of the horizon.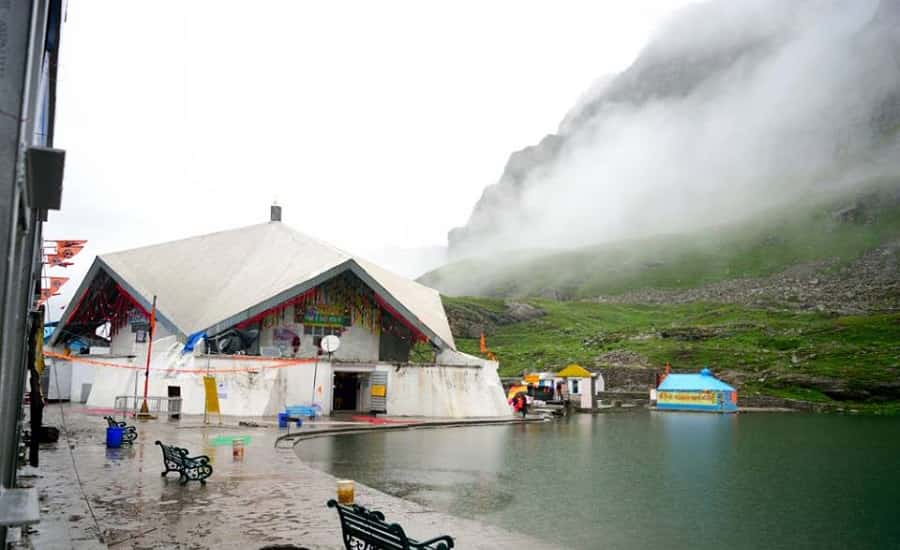 This high altitude Gurudwara consisting of a conical rooftop is one of the most important destinations for Sikh pilgrims. Set against the backdrop of the picturesque surrounding and the presence of a high-altitude glacial lake reaching this Gurudwara is an experience in itself. Dotted by the rare Brahma Kamal Flowering this place is the perfect blend of beauty and spirituality and can be visited along with Badrinath or valley of flowers national park. Deemed all over the world for being one of the most remote shrines in the world this place of worship is one of the most beautiful places to visit in Chamoli.
5. Roopkund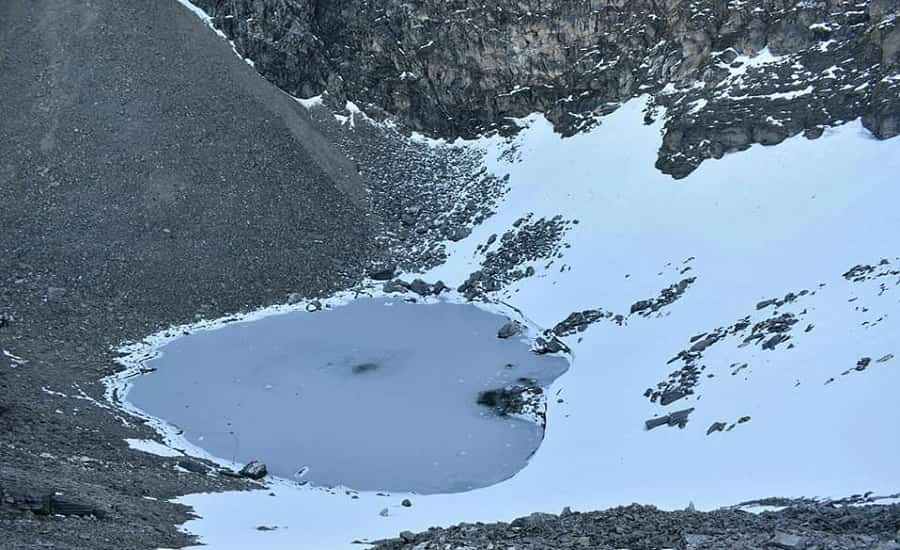 This is probably one of the most popular trekking destinations in Uttarakhand where every type of trekker from beginner to expert makes a trip to explore the unique mysterious high-altitude glacial lake. You can visit this place during the winter months when the place is covered entirely in snow and it gives off an aura of deep mystical charm. During summer when the snow melts away, you will be able to take a look at the bones and other remains that has attracted tourists from all over the world. The lake has a lot of mythological incidences surrounding it and is considered to be extremely holy by the locals who make it a point to not pollute it in any way. It is also surrounded by overlooking mountains which create a rejuvenating aura.
6. Shri Gopinath Temple
This historical and iconic landmark of Chamoli district is situated in the town of Gopeshwar and as the name suggests it is dedicated to Lord Shiva and witnesses a large crowd of pilgrims and devotees throughout the year. The stonework here dates back to 9th and 11th century by the Katyuri Kings here. One of the most fascinating features of the temple is the 5 metre long Trident of Lord Shiva which is edged in the temple's courtyard. It is believed that this can only be moved by the slightest touch of a real and true devotee and will remain unmoved even if brute force is applied. Definitely worth a visit!
7. Rudranath Temple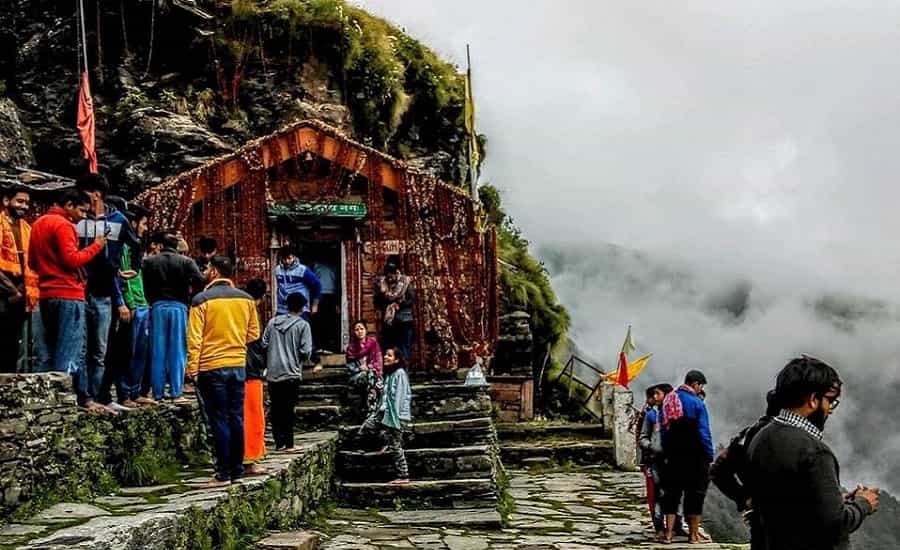 Nestled among the lush green lap of the Himalayas is a humble temple tucked away in nature. It is visited as a part of the Panch Kedar Yatra circuit. The sacred temple holds a special place in hearts of shiv devotees and it is blessed with incredible sceneries and views that dominate the entire region of Chamoli. It is said that the people here come to worship the face part of Shiva and was built in the 8th century.
8. Adi Badri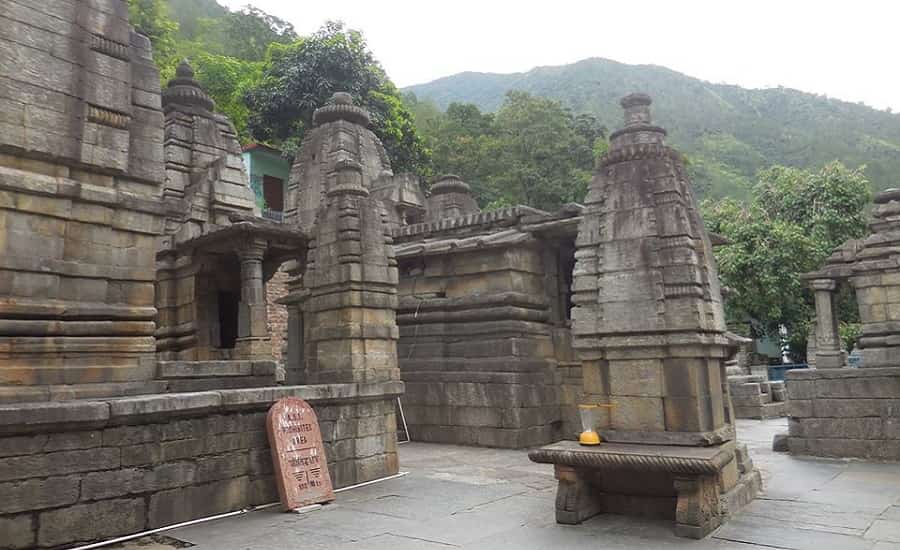 Situated at a distance of 18 kms from Karnaprayag this group of ancient temples is an important part of the Panch Badri Yatra circuit which is extremely significant for the Vaishnava sect of people. This group consists of 16 temples and shrines including that of Narayan where a black stone idol is worshipped. It is believed that Lord Vishnu is said to have resided here during the satyug, treta yuga and Dwapar Yug before shifting his permanent abode to Badrinath.
9. Bhavishya Badri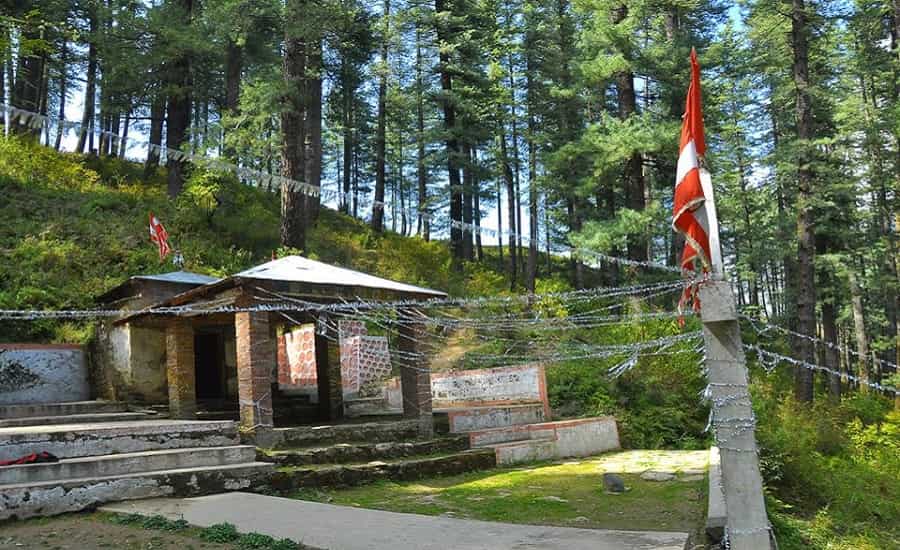 Literally translating into 'future' Badrinath and located at a distance of 17 kms from the pilgrimage town of Joshimath this temple is predicted by the saints for being the future home of Lord Vishnu who is believed to currently be residing in Badrinath. It is said that by the end of Kali Yuga the ever-thinning one hand of the idol of Narasimha idol at Joshimath is completely broken off the Nara-Narayan Mountain peaks will collapse into each other that will completely block the accessibility to Badrinath in any way. After this the pilgrims will be required to make their pilgrimages here in Bhavishya Badri.
10. Nanda Devi National Park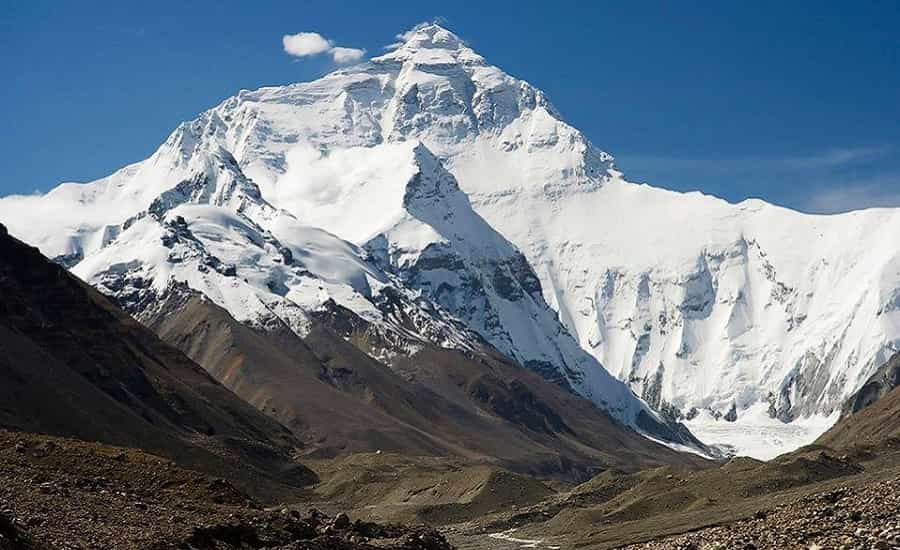 Popularly known as Nanda Devi Bio Reserve this place was established in 1982 panning all around the majestic peaks of Nanda Devi Mountains. Boasting of a wonderful selection of flora and fauna accompanied with lush green cover and undulating slopes on all sides this place is every traveller's dream destination. A UNESCO world heritage site this place can be reached by starting your trekking journey from Joshimath but don't worry the breathtaking views around you will keep you motivated.