Uttarakhand or popularly known as 'Devbhoomi', is not only extremely famous for being one of the prime religious sites but is also well known for its plethora of adventure water sports activities like white river rafting among other thrilling activities like bungee jumping and paragliding. This exciting and adrenaline pumping water sport has gained a lot of importance in the recent years and has been taken up by innumerable travelers.
If you are looking to add a bit of adventure during your tour to Uttarakhand then here are 10 of the most reliable places where you can have a fun time:
List of 10 River Rafting Places in Uttarakhand
1. Rishikesh River Rafting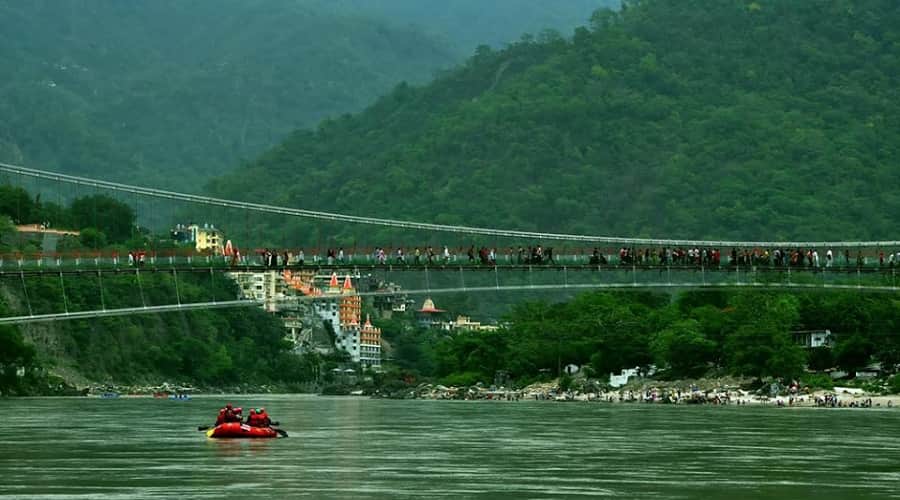 Rishikesh is famous for its unparalleled vibe of deep spirituality and is known for its ancient temples which are visited by numerous devout Hindus on a daily basis. Nowadays Rishikesh is quickly becoming a hub for white river rafting. Brand new river rafting options are springing up every day which offers rafting services for adventure seekers and thrill lovers. Even if you are a non-swimmer this activity is highly advised for everyone since they are very safe and come equipped with life jackets and highly trained professionals.
2. Tons River Rafting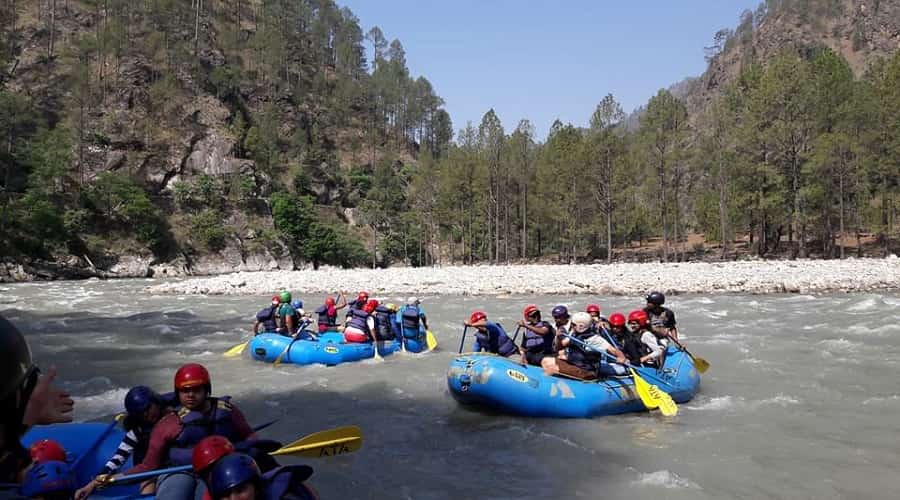 Located in the quaint hamlet of Netwar on the confluence of Rupin and Supin rivers, one can experience one of the most thrilling and picturesque white river rafting opportunities. What makes this experience extremely fun is the fact that this shallow river pours over the tricky rapids. Tons river snakes through the extremely magnificent looking tons valley and lush greenery making the white river rafting experience worth it.
3. Almora River Rafting (Kosi)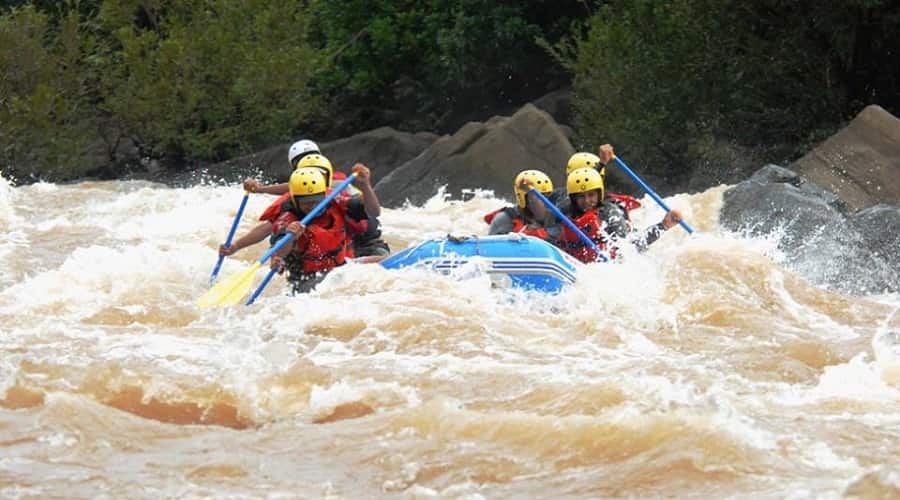 Also popular for being the queen among hill stations, Almora has always attracted a number of tourists all year round from across the globe. Boasting of a graceful natural beauty Almora is also quickly becoming a hub for white river rafting activities. The entire river rafting route flows through quick falls, rugged river bed and quick turns which make the rafting experience here extremely blissful. Apart from rafting Almora is also a popular destination for trekking, mountain climbing and rappelling.
4. Byasi River Rafting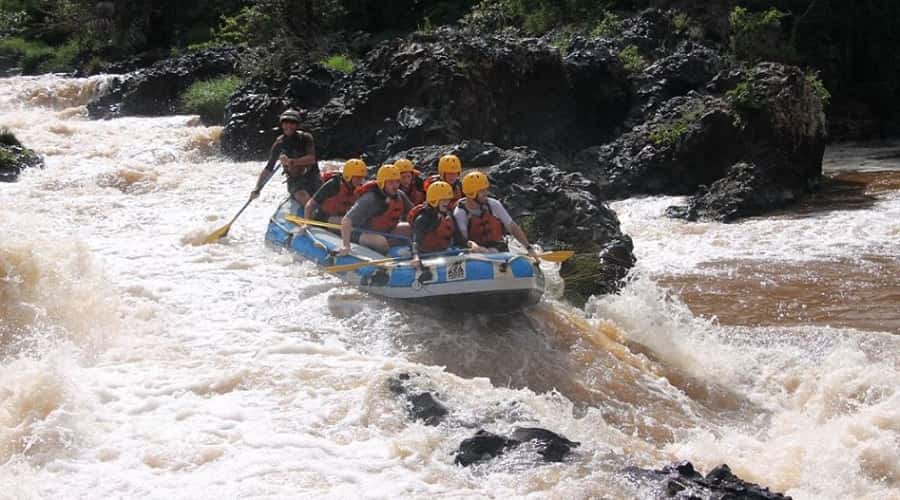 The quaint hamlet of Byasi is surrounded by the dense and thick Sal tree forest, which gives the entire region a mesmerizing look. The bank of the river in Byasi has been developed as a spot for camping and rafting. People visit this place to quench their thirst for adventurous activities from the neighboring destinations of Punjab, Delhi, Chandigarh, Haryana and UP. If you and your family are looking for spending some fun time by doing some adrenaline pumping activities then this is the best option to go for.
5. Devprayag River Rafting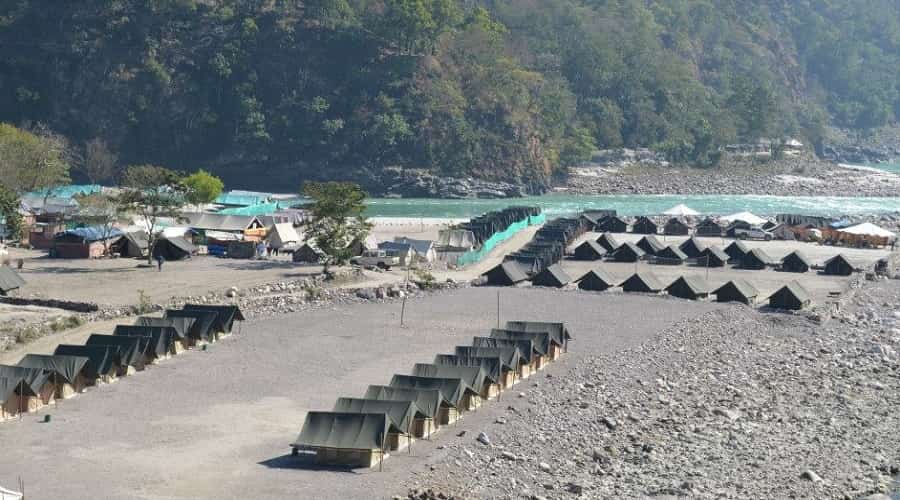 Apart from its obvious religious significance for being situated on the confluence point of Rivers Alaknanda and Bhagirathi Devprayag is also quickly becoming a centre point for various adventure water sports like white river rafting. The general rafting route covers 30 kms which is dotted with thrilling rapids and fun turns with moments of still water as well. Along with camping adventure lovers can also indulge in other activities like rappelling, rock climbing, kayaking and much more.
6. Mori River Rafting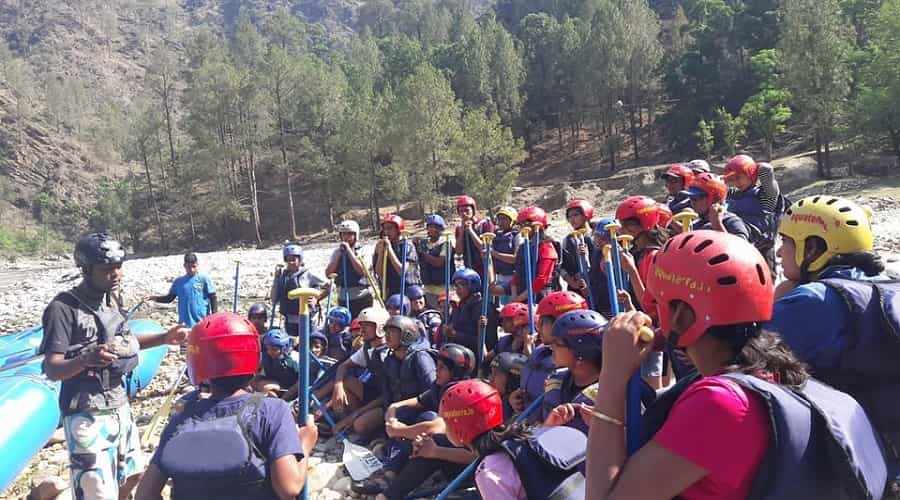 Mori is a beautifully scenic hamlet surrounded by lush greenery and yellow paddy fields. White river rafting on the fast flowing Tons River has been developed with the intention of boosting adventure tourism in this quiet village. Apart from offering beautiful untouched natural beauty, white river rafting in Mori is one of the major attractions here and a great way of spending a quiet holiday blended with some amount of thrill. One can also opt for other fun activities like trekking and fishing.
7. Shivpuri River Rafting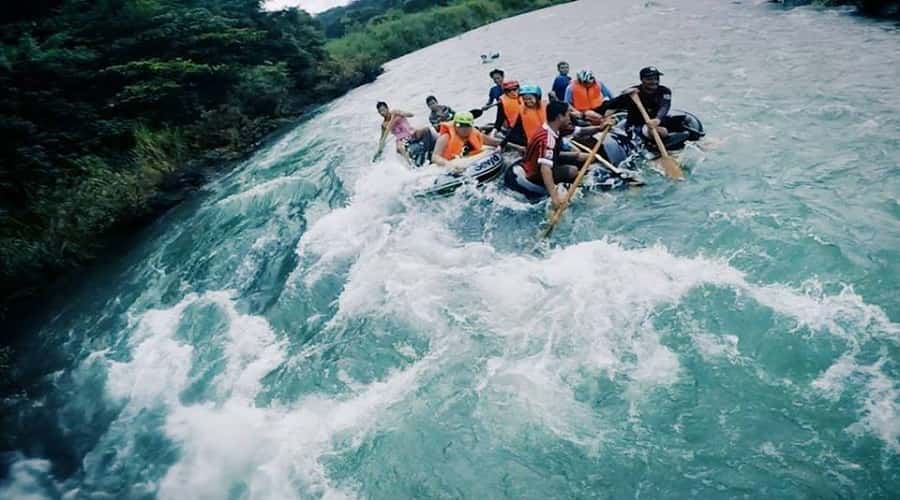 The coastal village of Shivpuri is known for its fun and thrilling adventure sports options like camping, trekking and most of all white river rafting. The entire trekking route extends to a fun packed length of 16 km starting from Shivpuri and ending at Laxman Jhula, which takes 3 hours to complete the entire course. The thrilling rapids coupled up with adrenaline pumping turns and falls, white river rafting in Shivpuri is an activity which everyone should indulge in.
8. Pithoragarh River Rafting
A white river rafting expedition on the Grand River Sharda is an experience to cherish. This river offers adrenaline junkies with the perfect opportunity to ride the full-fledged rapids. This place is a treasure trove for nature lovers and sports freaks alike. If you are planning a visit to Pithoragarh then don't miss out on riding the white tides. One can choose from a huge plethora of camping and river rafting options here.
9. Kumaon Kali River Rafting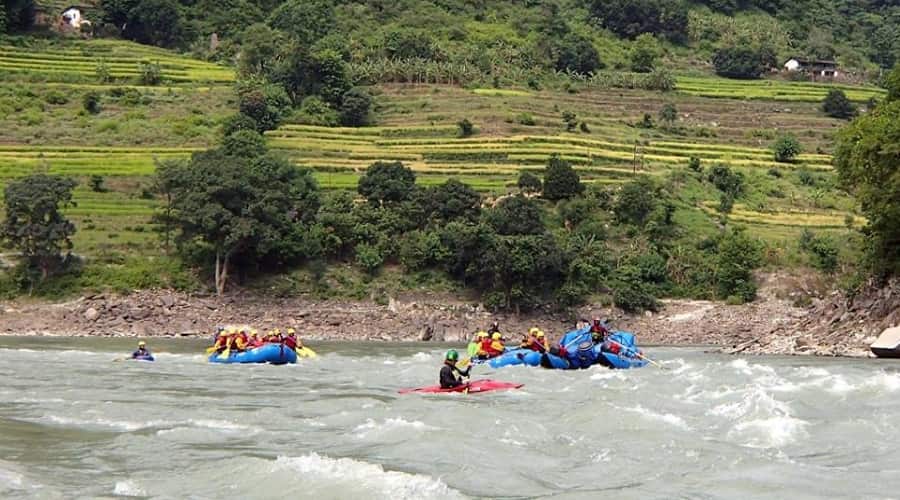 Flowing down from the Nepal border through the magnificent Kumaon hills, the Kali Ganga river rafting is among one of the most loved and preferred white river rafting options in Uttarakhand. During the rafting session you will be experiencing the fun upper sections of the river and down the breath taking beauty. The entire route is extremely delightful and passes through the challenging class 2 to 4 grade of rapids and complete with the mesmerizing beauty of the surroundings.
10. Kaudiyala River Rafting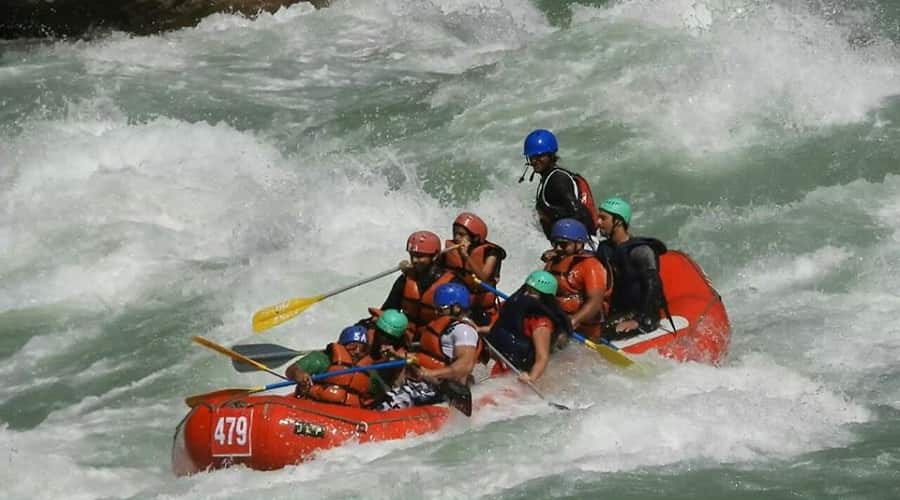 This tiny village is located at a distance of 40 km from the holy town of Rishikesh, right on the Badrinath road. If you are visiting Rishikesh but are also looking for adventure activities a visit to Kaudiyala is well known for its breathtaking camp sites and a prime river rafting option. Thrill seekers and adventure lovers flock here in order to enjoy some of the most challenging yet thrilling rafting zones.