The stunning white Gangotri Dham temple is located on an elevation of 10,200 feet above sea level and is one of the crucial pillars for the Chota Char Dham Yatra. Through Gangotri Yatra Tour Package you will be able to experience this Hindu pilgrimage centre which is dedicated to Goddess Ganga and attracts numerous devotees and pilgrims from all across the nation and globe to take up this soulful journey. Legend has it that, this is the exact place where Goddess Ganga had descended to the earthly real from the matted locks of Lord Shiva. This gleaming white temple was built by the Nepalese general Amar Singh Thapa by the river Bhagirathi.
Not only is Gangotri Dham extremely pious and sacred but its surrounding places also holds immense natural beauty and attracts adventure seekers and travelers. Some of these prime tourist attractions are:
List of 10 Tourist Places to Visit in Gangotri
1. Bhagirath Shila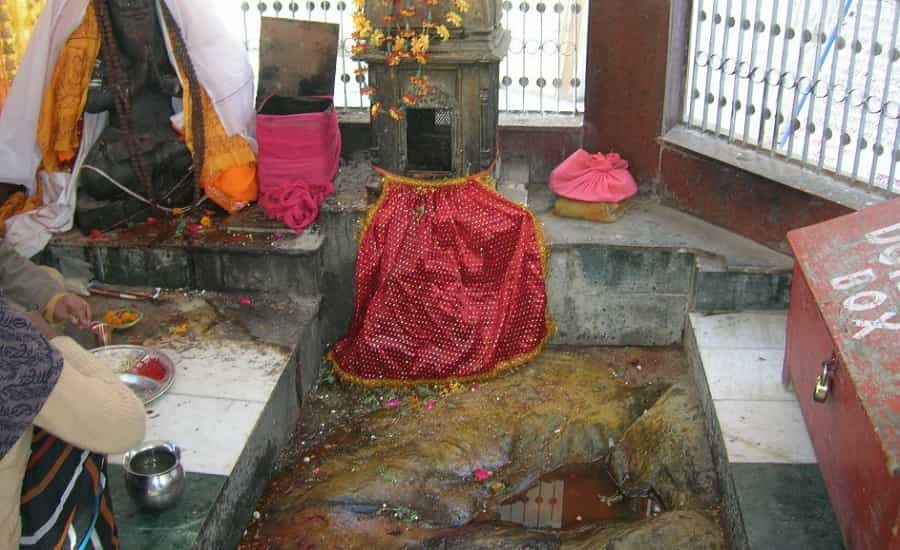 Located close to the main Gangotri temple shrine this is the place where king Bhagirath had meditated and performed immense penance with an aim of bringing Goddess Ganga down on earth. This is a special rock boulder where the king used to sit and perform his daily penance to Lord Vishnu asking for the salvation of his 60,000 dead sons. Lord Shiva was extremely happy with his efforts and granted him his wish by sending River Ganga to the Earthly realm. In order to commemorate his efforts and results, the head streams of holy River Ganga is known as Bhagirathi until its confluence to Alaknanda at Devprayag.
2. Pandava Gufa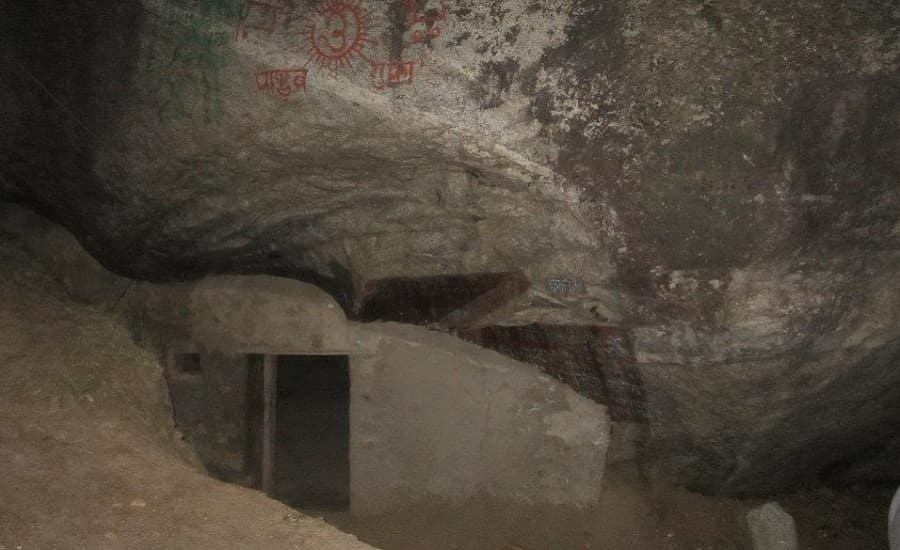 This is one of the prime tourist attractions near Gangotri and it dates back to the ancient times of Satyuga. This holy place can be reached after covering a trekking journey of 1.5 km from the main Gangotri Dham shrine. This scenic site is considered to be the place where the Pandavas performed their meditation after Mahabharata as a penance and meditation to while on their way to Kailash Dham. The Gufa is present within a natural rock formation from where one can savor on some of the most majestic surrounding beauty.
3. Harsil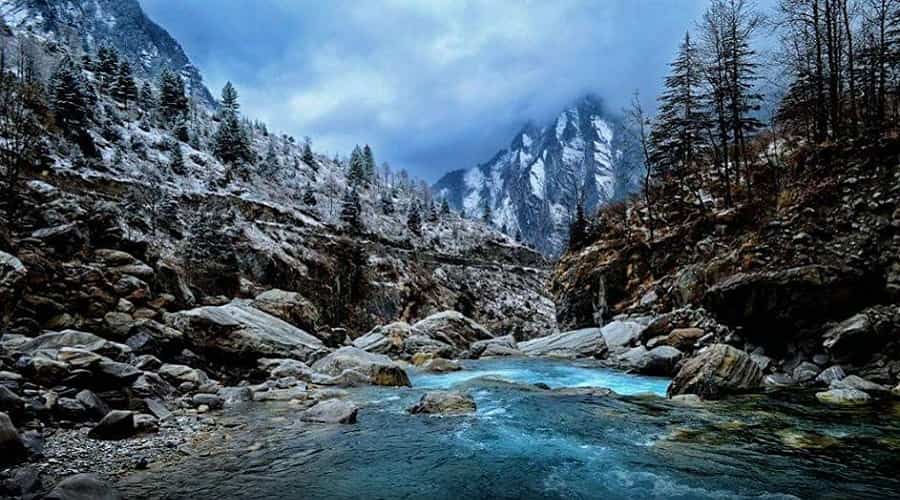 This quaint Himalayan hamlet is located at a height of 7,860 feet above sea level and falls on the way to the holy Gangotri Yatra pilgrimage. Sitting comfortably on the banks of sacred River Bhagirathi, this serene village is known for its delicious and juicy apples which are famous all throughout the subcontinent. This place is a great option for every traveler, solo backpacker or even family vacationers since this wonderful hilly escape offers the opportunity to bond over picnic, hiking and trekking sessions.
4. Gomukh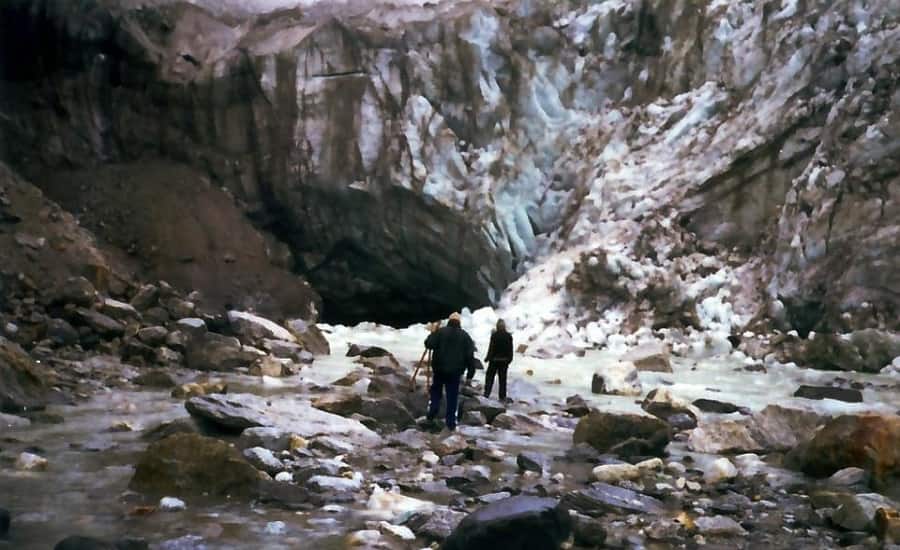 Literally meaning 'mouth of a cow', this snout shaped terminus is the starting point of the Holy River Ganga. This site is located at a whopping height of 13,200 feet above sea level and is extremely popular among trekkers and thrilling adventures seekers. Gaumukh is also one of the largest Himalayan glaciers. People visit this place during their pilgrimage journey of Gangotri Dham as a ways of offering their prayers to the holy goddess. The surrounding topography of Gaumukh is extremely testing and made up of large boulders and fast flowing river. If you are an adventure lover or a thrill seeker then a visit here will definitely prove to be fruitful.
5. Tapovan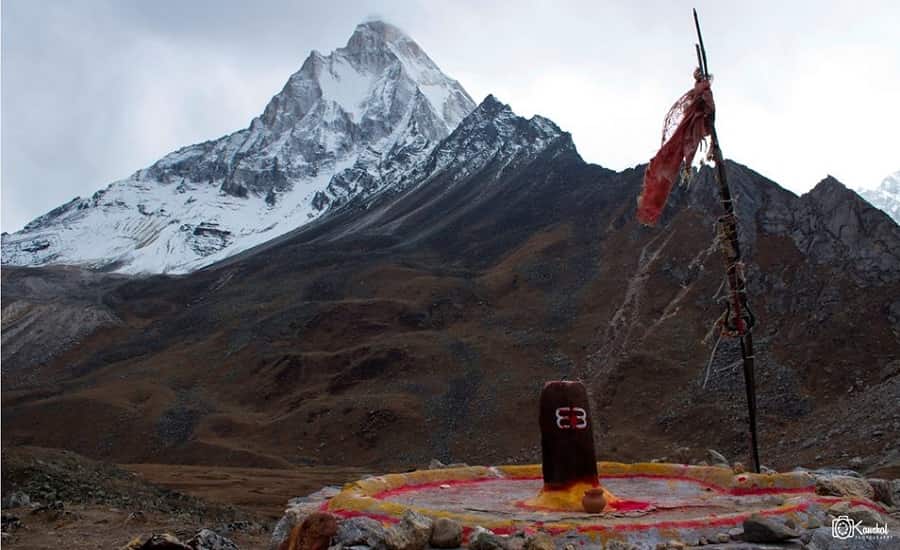 Literally translated into a forest of spiritual practices, Tapovan holds immense spiritual significance since the great sage, saint and philosopher Tapovan maharaja (the place is named after him) used to perform his penance and meditation. Located close to Gangotri Dham this spot is filled with immense awe inspiring and charming views. This place also serves as a base camp for mountaineering expeditions to Bhagirathi peak or Shivling peak. The entire area is known for its breathtaking lush meadows, flowering plants and streams. The place is also named as Nandanvan and is frequented by both pilgrims and travelers.
6. Gangnani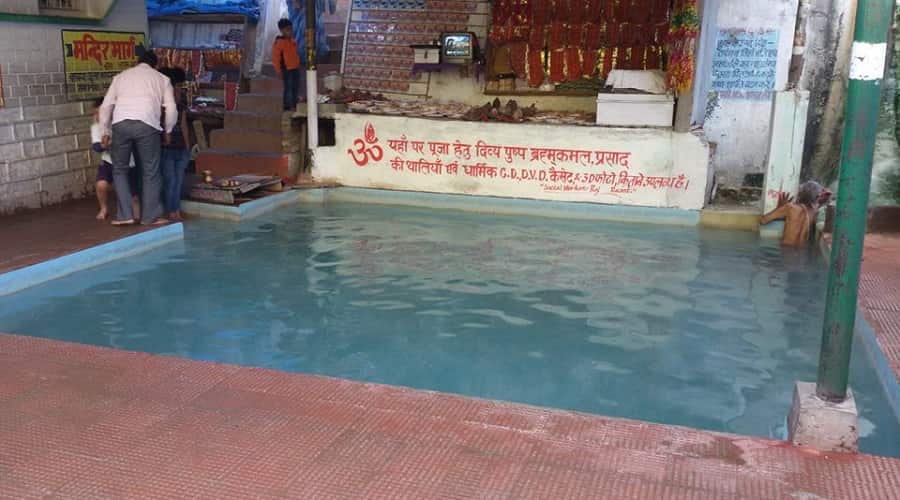 This quaint hill town is located at a distance of 46 km from Uttarkashi and falls on the way to Gangotri Dham. This is one of the most sought after and an ideal location for meditation and gaining some peace of mind. This is also an ideal retreat spot for nature lovers and peace seekers. The spirituality can be felt clearly in the air since it offers stunning views of the surrounding mountains. If you are looking for some time away from the hustle and bustle of the city life then the charming hamlet of Gangnani is advised to visit.
7. Gangotri National Park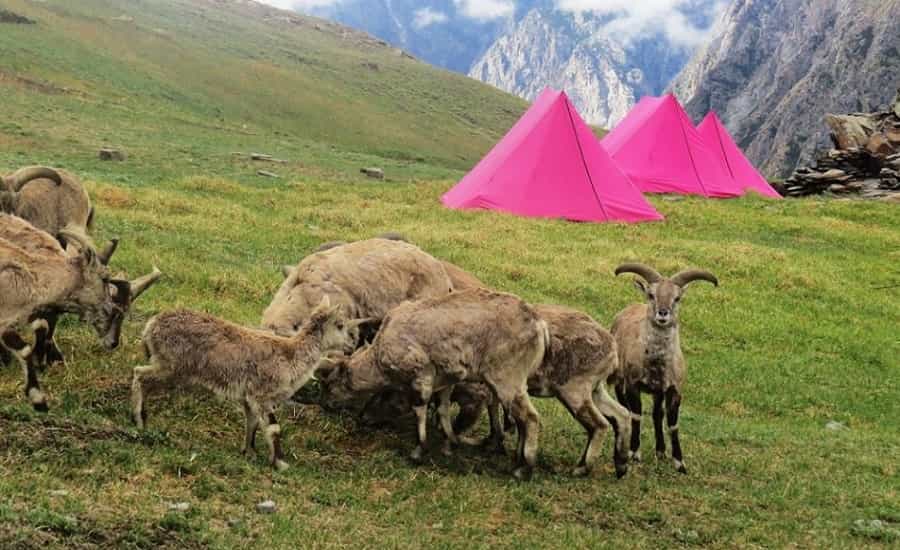 Located at a trekking distance of 1.5 km from the main Dham shrine of Gangotri, this lush green national park is situated on the upper catchment of the Bhagirathi River at an altitude of 7,083 feet above sea level. This is also the site for Gaumukh and the entire area remains dominated by the towering and surrounding snow clad Himalayas, dense forests and quiet springs. Established in the year 1989 and covering an area of 2,390 sq. km. Gangotri national park is a must visit for every type of traveler.
8. Nelong Valley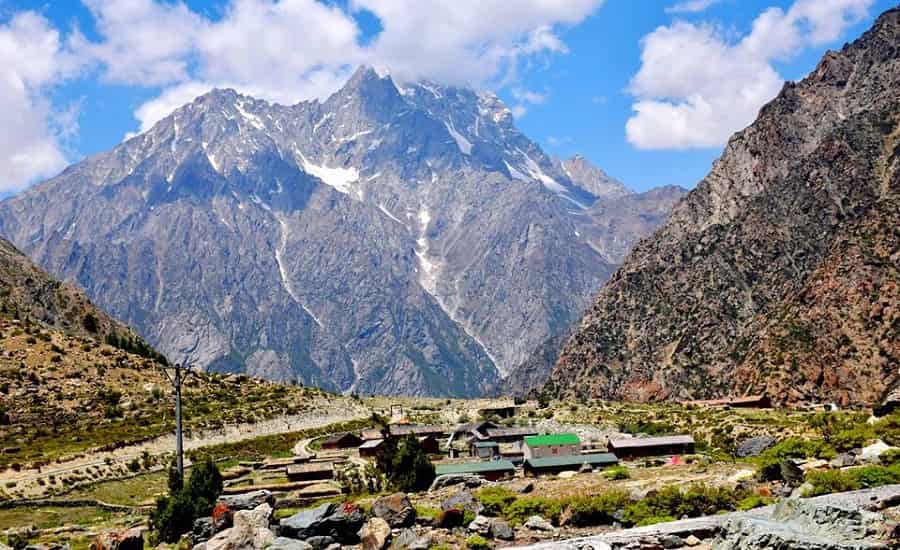 Situated at a distance of 34 km from Gangotri Dham shrine, this lush green valley is also located inside the popular Gangotri National park at an altitude of 11,000 feet above sea level. This unexplored place is one of the hidden jewels of Uttarakhand and contains some ancient structures like, Gartang Galion wooden bridge and Lal Devta Mandir. One can witness the magnificent and panoramic views of the Tibetan plateau. The wildlife collection of this valley consists of numerous animals like, snow leopards, Himalayan blue sheep and also musk deer.
9. Suryakund/Gaurikund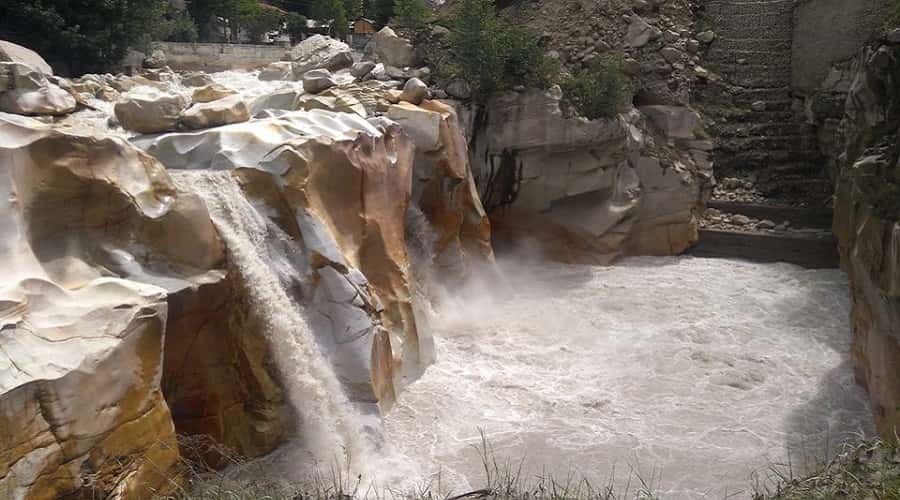 This wonderful spot is located at a distance of 0.5 km from Gangotri Dham and is visited by a lot of pilgrims and travelers on a daily basis. Surya Kund is known for its gushing waterfalls which make up for the spectacular views of Gangotri. The Bhagirathi River falls into deep gorges and goes into a downstream here. There is an iron bridge which is located right above the waterfalls and offers some of the most stunning views of the surroundings. The sound of the gushing waterfalls and river, gives this place a wonderfully spiritual and calming vibe.
10. Kedar Tal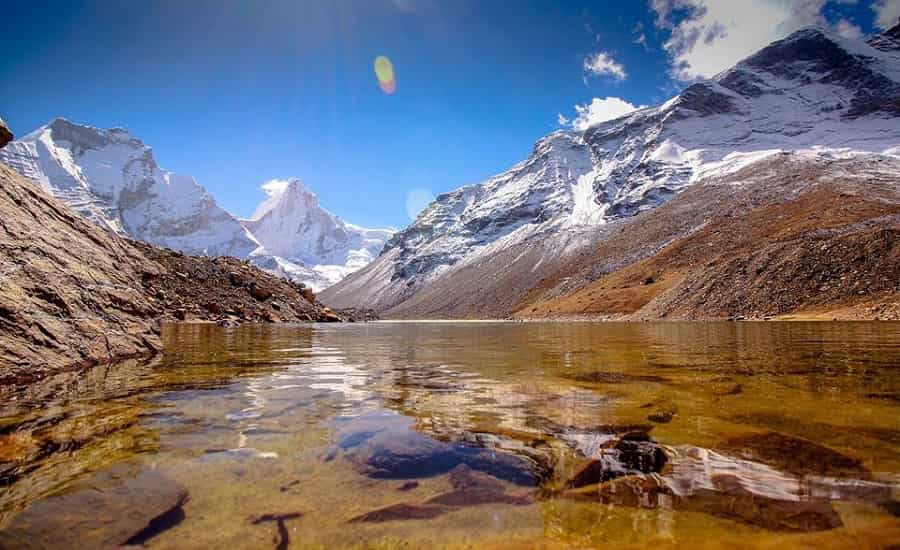 Situated at a mere trekking distance of 18 km from the Gangotri Dham shrine Kedar Tal is also known as 'Shiva's lake' and is situated at an elevation of 13,753 feet above sea level. This emerald lake is formed due to the melting of the Kedar glacier which gives birth to an important tributary of Bhagirathi River which is Kedar Ganga River. The reflections of the nearby surroundings of snow clad mountains can be easily viewed in the crystal clear waters of this still lake. Savour some enchanting views on your visit to Kedartal and take away with you a lifetime worth of memories.